Hi again. Seems that my first posting went to cyberspace when the site had problems a few days ago. So here it comes again, with a little more background info.
I bought this from a seller from Italy about a month or so. I haven't heard from the seller for the last week and a half so I guess he has more important things in his mind...
Here's text quoted from his advertisement:
"
Condition: seller refurbished
Renault 21 turbo transaxle gearbox, 5 speed
ideal for replicas kit car, or other
bell housing for Ford V8 included and special drive shaft adaptors to convert the output shaft to standard 100mm.joints
It's possible remove these parts to use as standard conversion
Rebuilt in UK in 2014 by specialist
Very difficult to find in these conditions and to this price
I bought this gearbox for gt40 replica, but I sold and now I don't need"
OK. I received it two weeks ago and could only engage reverse and gears 3-5. Took off the rear cover and found these: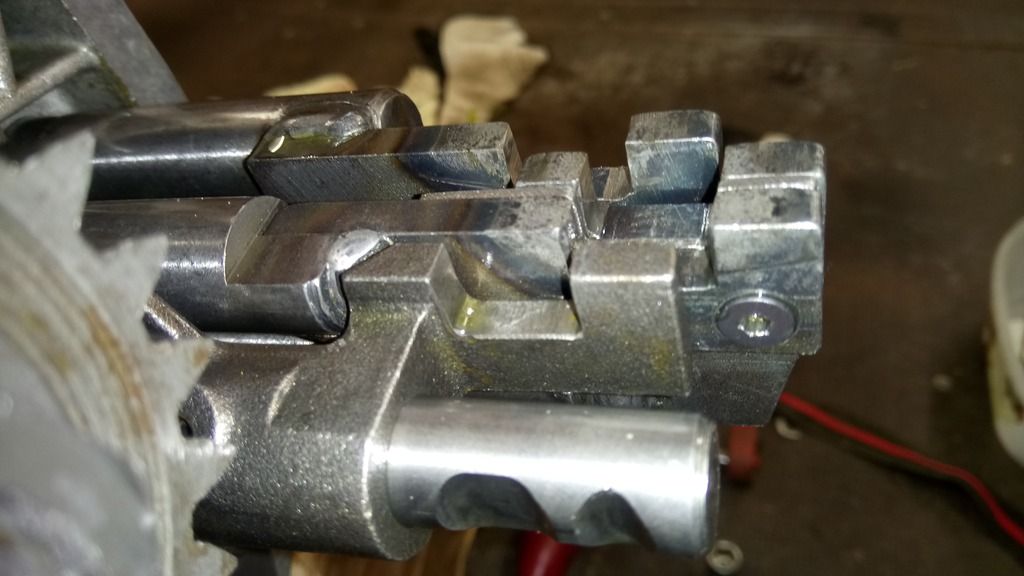 So, anybody willing to take a guess what has happened here?
Any input is welcome. I have a feeling this can turn expensive, for a cheap transaxle.

Thanks, Sami
P.S. That Ford bellhousing mentioned in the ad doesn't fit a Ford...
P.P.S. that same seller has another, more expensive UN1 in Ebay, so heads up...