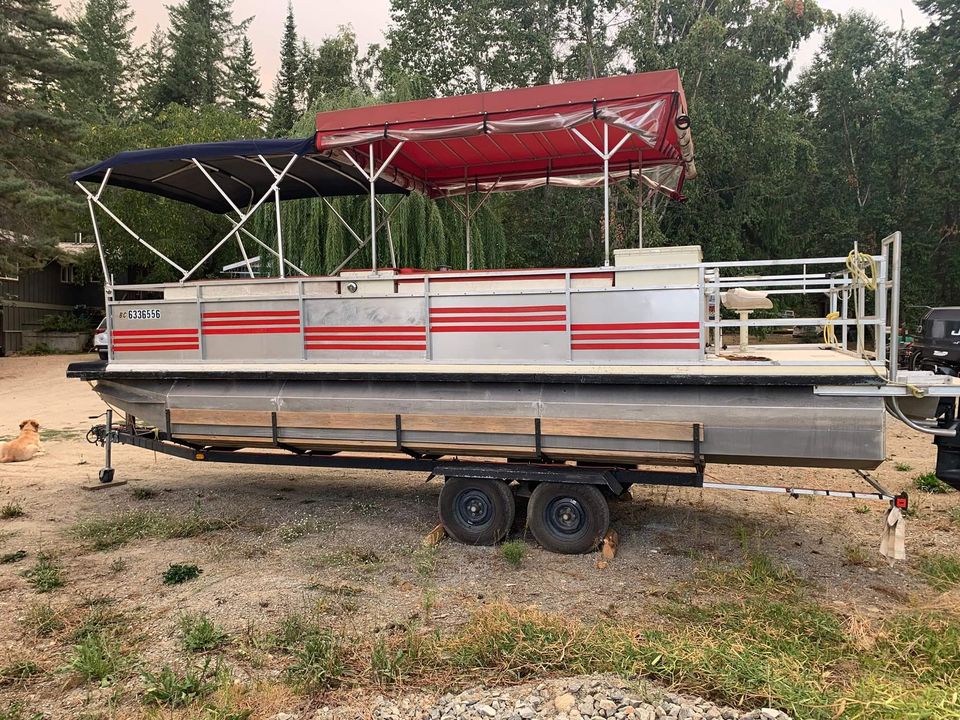 Got stuck waiting for parts for the Cobra so took on another project. This is what I picked up in Salmon Arm B.C.
I've had the idea for a few years now about drifting the Yukon river from Whitehorse to Dawson City in the Yukon. At 70 years of age I should give my head a shake but last month I bought an old aluminum home made 24 foot pontoon boat with trailer and an old 130 horse Johnson outboard.
So far I have stripped it down to nothing and starting the rebuild. New vinyl deck, all new wiring, solar power, new 50 horse Honda, on demand hot water, kitchen, shower, sleeping area.