Hello, everyone! I thought I would start this build thread in order to be able to ask questions with context and keep track of our progress. We will be building two cars. My friend Chuck and I got together a team of really knowledgable guys that are just excited to get a couple of GTs together. John is a great fabricator, Greg is a master welder, and Chuck owned a business making Cobra kit cars for a number of years. It's as good a team as any.
As mentioned in my
intro thread
, I'm a Mechanical Engineer that graduated from KU back in 2012. I helped build the 2012 KU FSAE car that took 1st place in Lincoln, NE. I've never built a full-size car before, but figured I would give it the old "college try."
This is the JMS12c. I was the wing/aero guy but helped in all matters composite. We designed and fabricated our own parts including the molds to make them. We have a full carbon monocoque. Fun stuff. The car is currently on display at the Museum of Speed in Nebraska if anyone local cares to go take a look.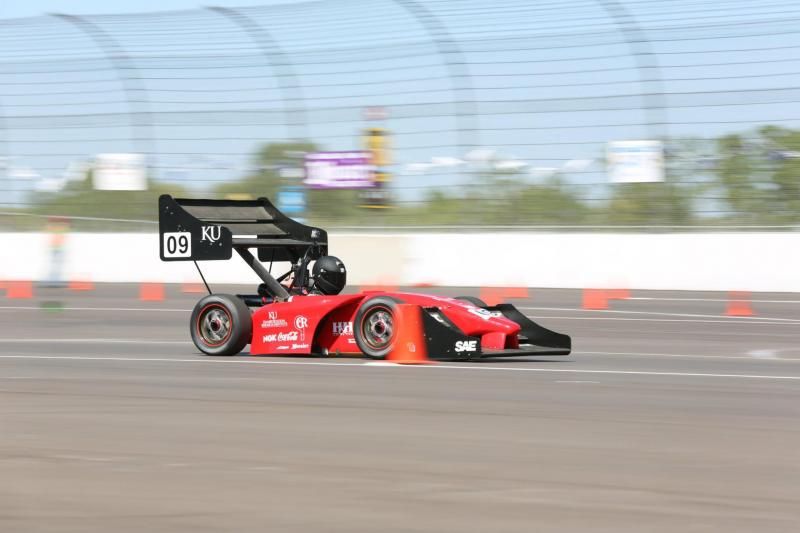 The thought behind our GT40 build is to use easy-to-replace (off the shelf) parts where possible and to make the car suitable for road use, not purely a track car. It won't be a purists car by any means; just fun to drive. I am designing the entire car from the ground up in SolidWorks.
We will be utilizing the C5/C6 Corvette suspension in the correct Corvette geometry, albeit with a shortened wheelbase and track width to match that of the original GT40. Our car will use the Ford Coyote 5.0 mated to an RBT 5 speed ZF Transaxle.
Here's the Coyote mated to the ZF. Quick Time just came out with a bellhousing for the Coyote-ZF coupling, we got the first two sold from Jegs.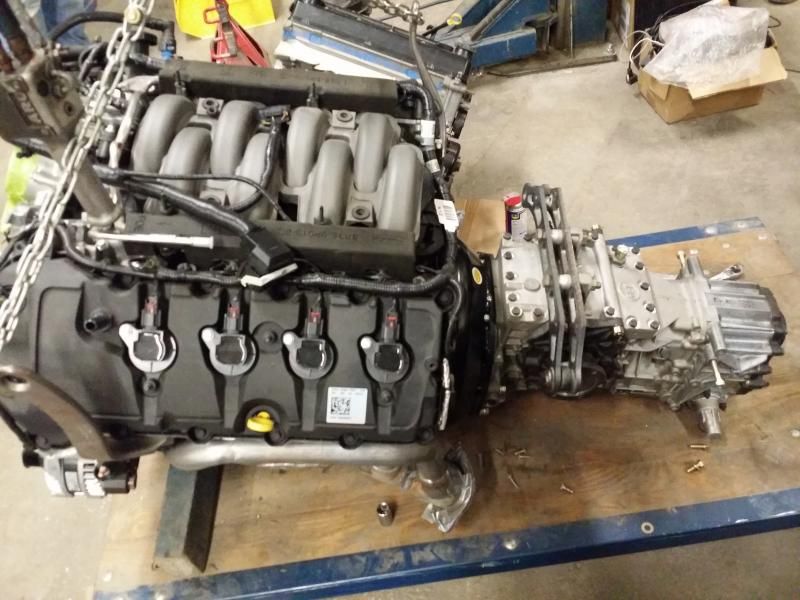 We have our own set of molds pulled from a Superformance car, and have gotten a couple sets of body parts out of it already: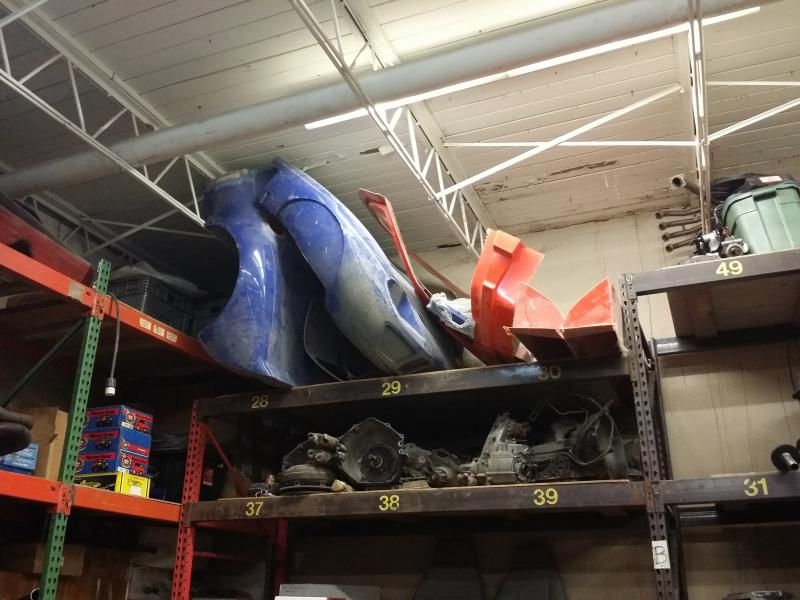 And our progress so far with the frame:
Laying it out: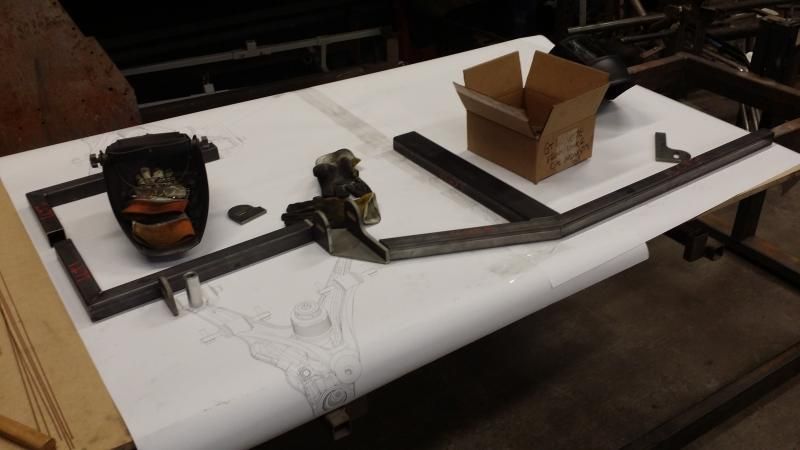 Suspension mounts. I 3D printed my own jigs to use when welding them up. (used a spacer to make sure they stay the correct width, as well.)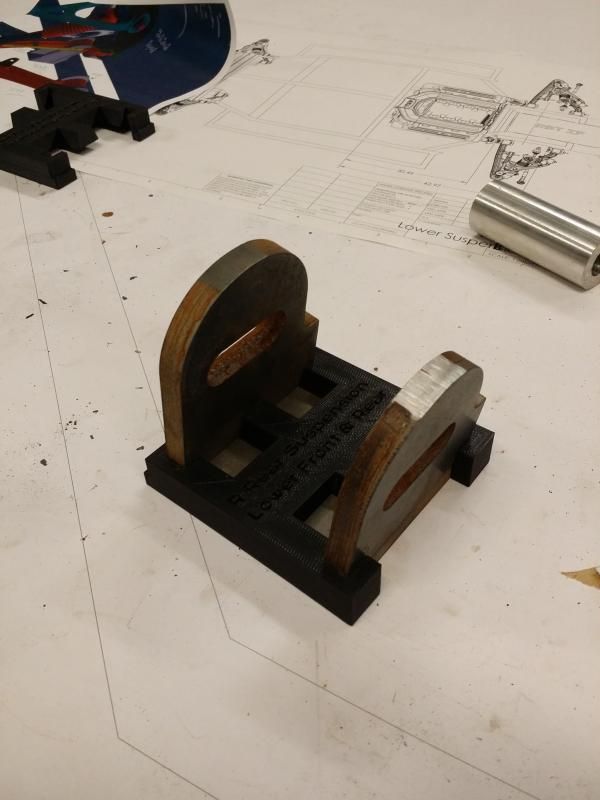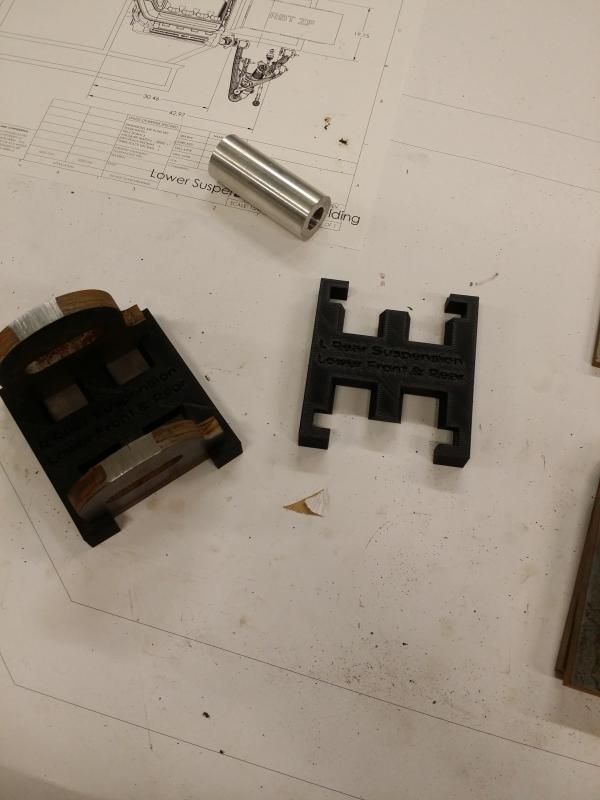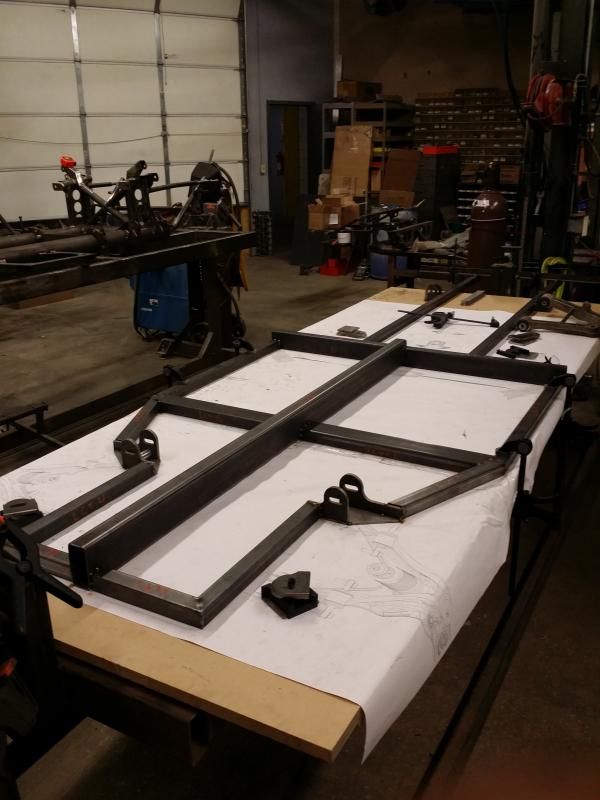 Lower suspension arms bolted to the frame, still have to weld eccentric hoops to the front and rear mounts for alignment purposes at this point (they are on there now)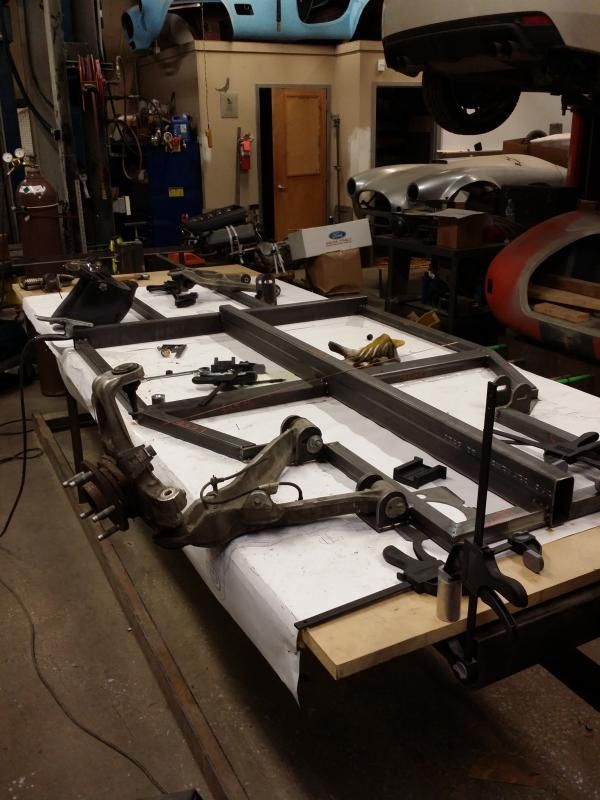 And the upper part of the chassis is now coming together: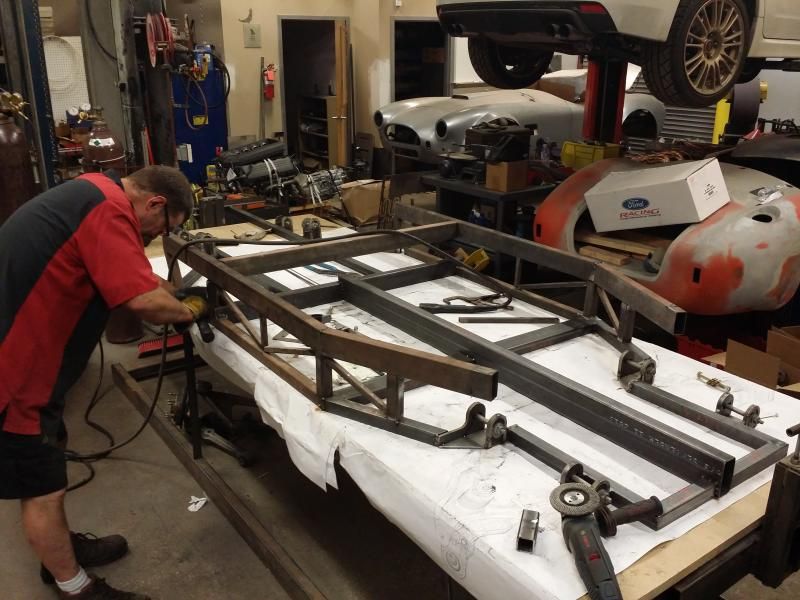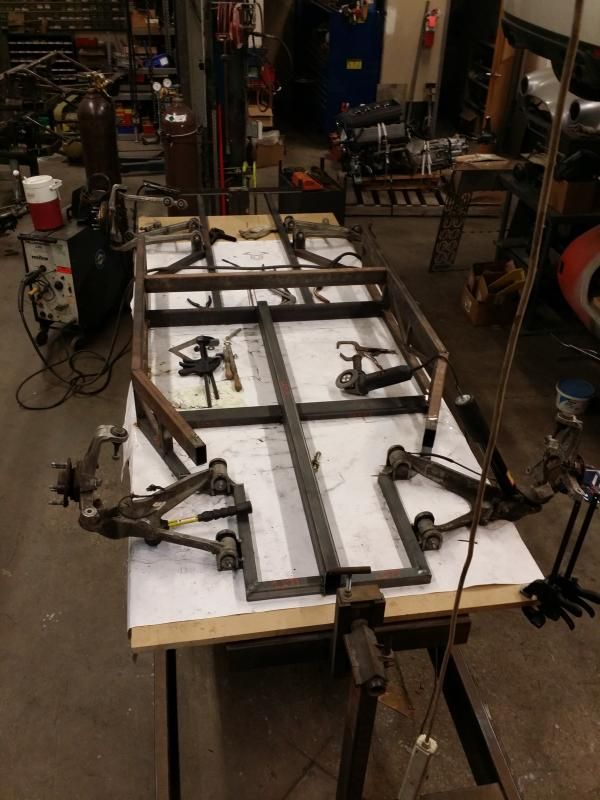 And my current SolidWorks progress. I was able to find models of both the Coyote and a surface-only model of the GT body for reference.
As you can see the extension for the front and the rear upper part of the frame are still in progress; Motor/Transaxle fitment is still a question mark for us until we can verify that everything looks good with the rear suspension mounts.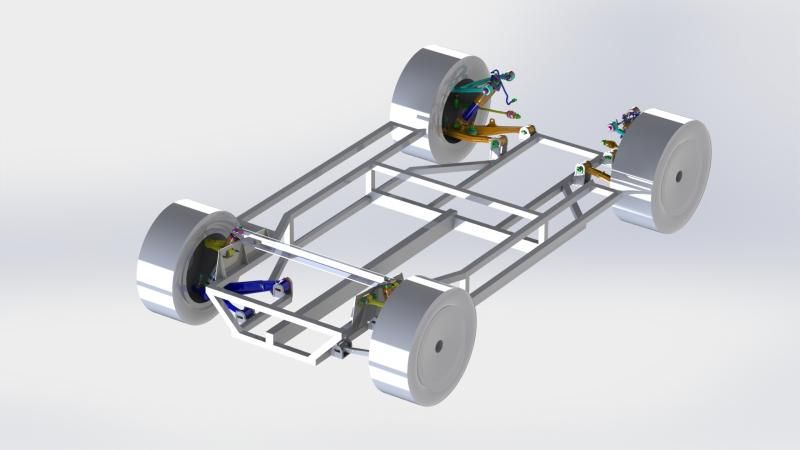 The next step for us is to get the body from storage, trim it where needed, and fit it to the chassis both checking for possible interference (it all looks good in the computer, but one thing we learned in school all too well was that computer and real life often don't coincide perfectly) and to check wheel/tire measurements (tire sizes, backspacing, etc.) with relation to the body before we order wheels and tires.
I will try and keep this updated, and will surely be asking quite a few questions along the way! We'd like to add an 8 stack to the coyote, and I would really enjoy designing/fabricating my own. Part of my hesitation to use the Coyote in the first place was how I thought the air intake would have to be routed but then I saw Jason's Coyote RCR40 build thread (a FANTASTIC looking build, by the way!) and it convinced me to use the Coyote and throw an 8 stack on there. Now all I have to do is start.
Looking forward to sharing my build; all comments, questions, and advice are appreciated!
Collins
Last edited: