I'm not sure about everyone else, but it'd be awesome if we collectively came up with some sort of "emblem" for our cars. You know, like Rapier had one on it's front and most other car manufacturers do as well. I'm not thinking of something quite as big as that, maybe more simplistic? Just thinking out loud and would be cool for all of us to combine our opinions and thoughts into one emblem we'd all (or at least mostly) agree upon.
Depending on how complex it is, I have a buddy that possibly would be willing to make them. I'm guessing most of us have carbon fiber on our cars at least on the outside and possibly on the inside as well. This particular guy makes his own sheets of carbon fiber and uses the CNC to cut out the actual emblems. To take stuff a step further, he applies a resin on top of them to give them a 3D domed effect and like the car they're made in the US. Another option would be to get some place in china produce plastic or metal-like emblems like you'd typically would see, but of course this may be a greater cost and personally carbon fiber is just flat out cool looking.
Worse case if this doesn't work out, since our cars don't have any designation other than on the rear bumper, I plan on tracing mine and sketching it up in CAD and the guy mentioned above said he's willing to make me some for the sides of the car in domed carbon fiber. He said he'd be willing to make more if anyone else was interested and only if Fran was okay with it since that's his logo.
Here's some examples of stuff he's done... This is on my car, carbon fiber inlays on the C5 flags. He also makes door sills and several other carbon fiber related items.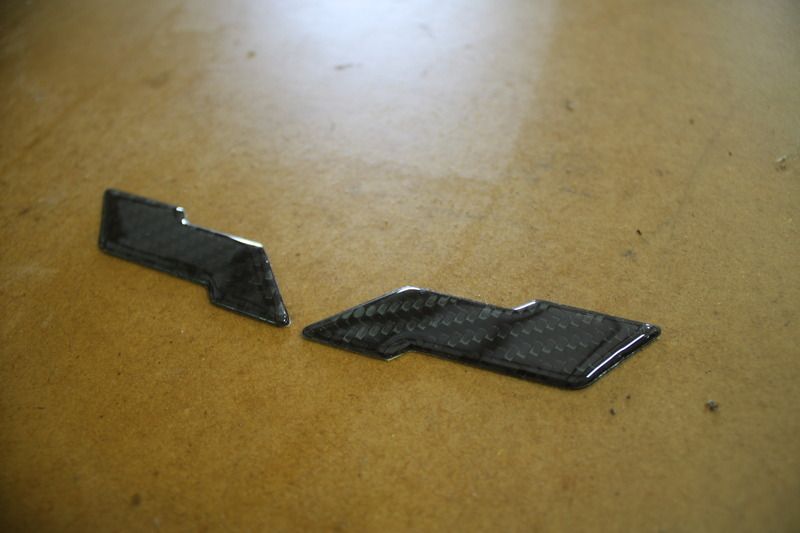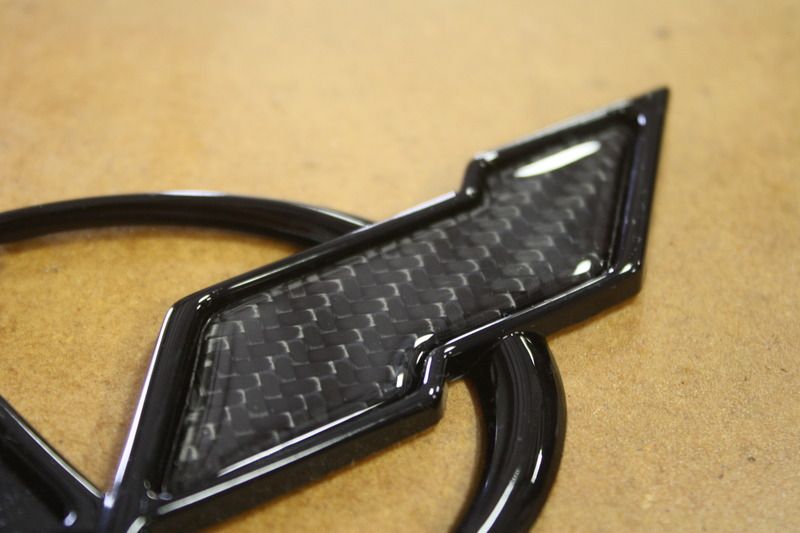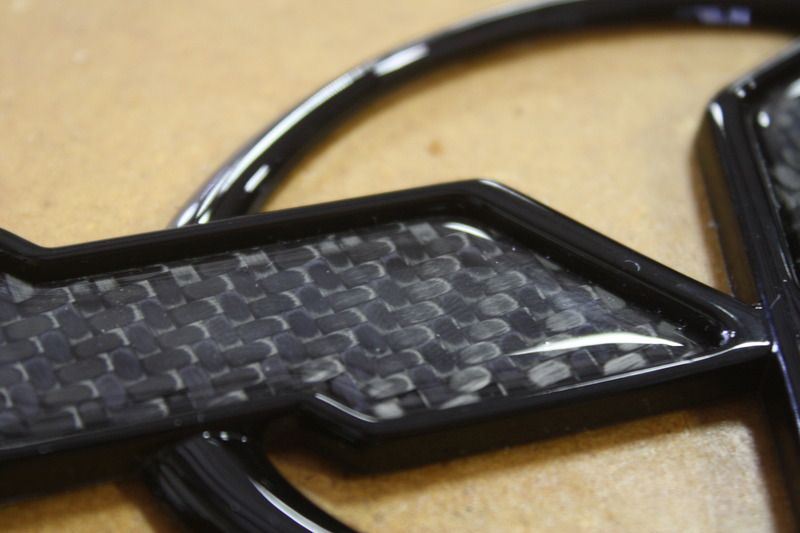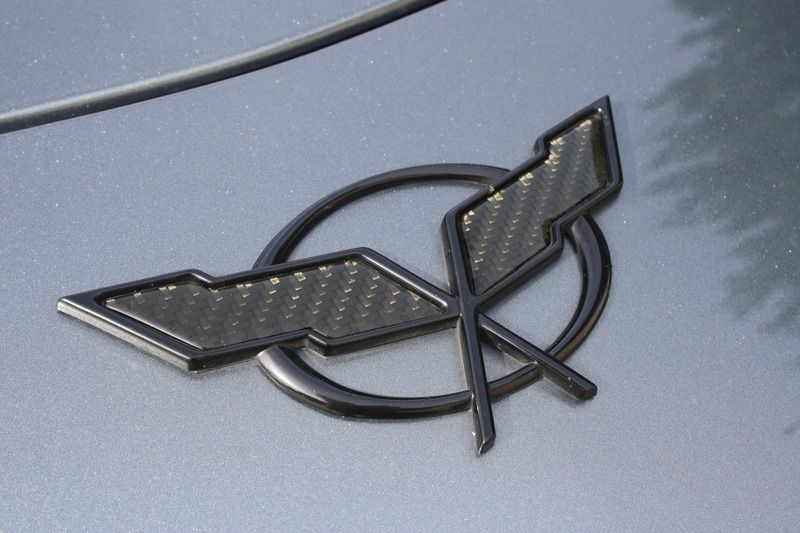 He improved on that design with an overlay before applying the resin.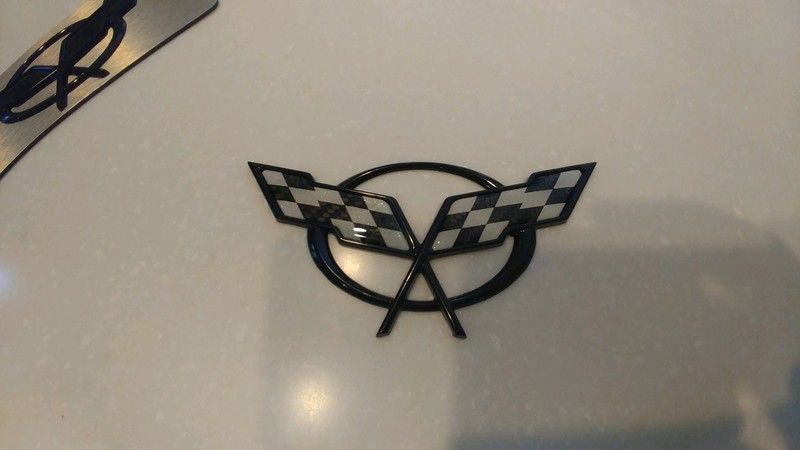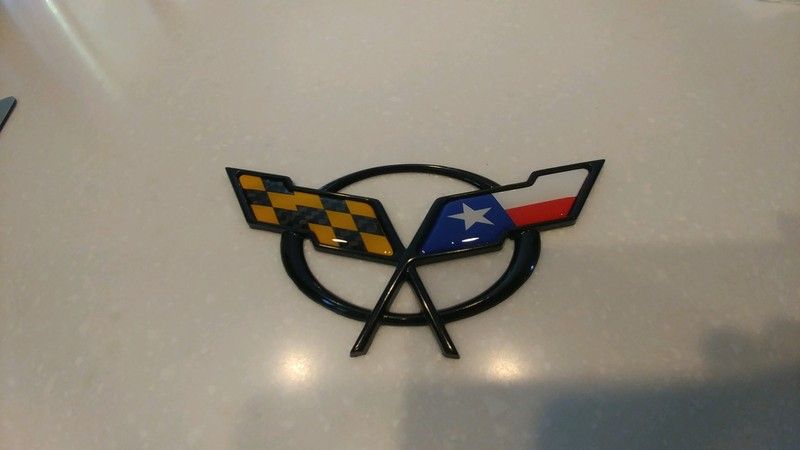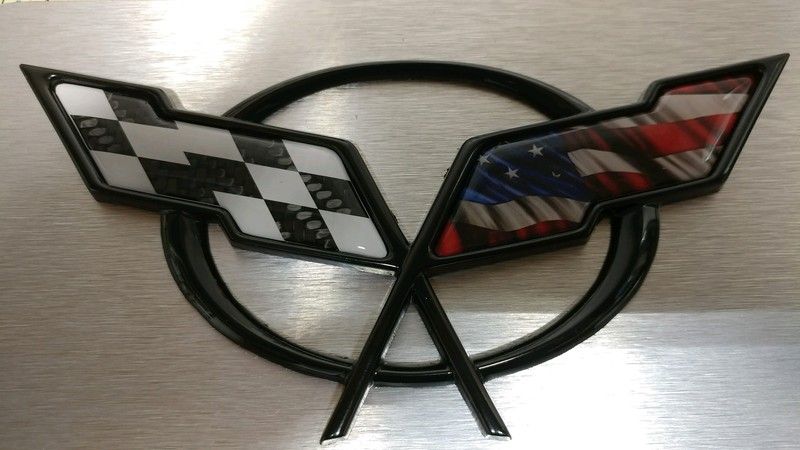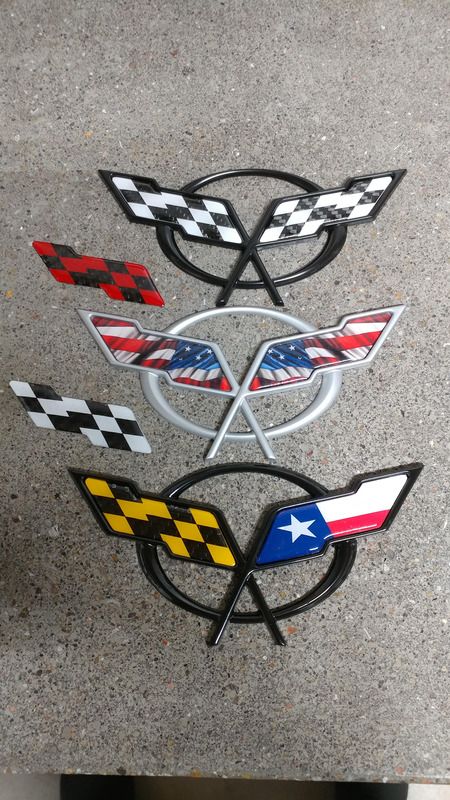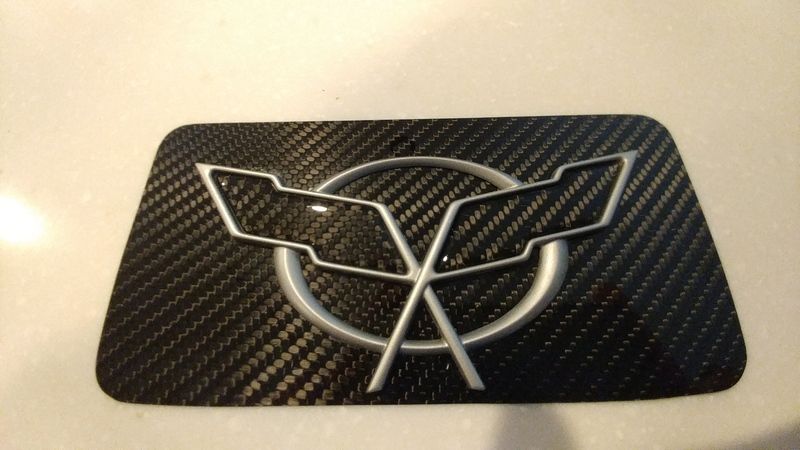 Still work in progress on this red kevlar/carbon combo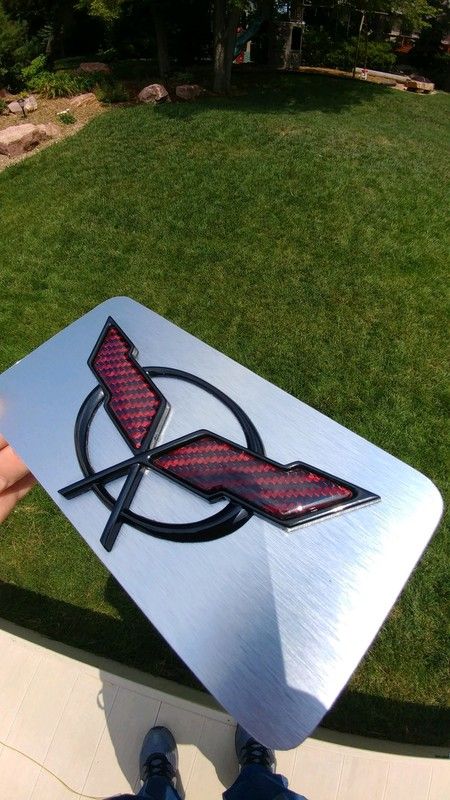 THOUGHTS? OPINIONS? I'm no artist, but I can use CAD and would be willing to keep updating it until everyone is happy.