Looking for some feedback from builders who know fabrication.
The SLC comes with the standard LS3 Engine Mount. Since I am using an LT4, the dimensions are a bit different.
My question is would you modify the existing mount or fabricate a new one. I am leaning toward fabricating a new one.
See below for the change in dimensions That are needed. As always, I appreciate the feedback. Also, wondering where I can source the unthreaded weld in rod end which is 1.5" wide with a 3/8" hole.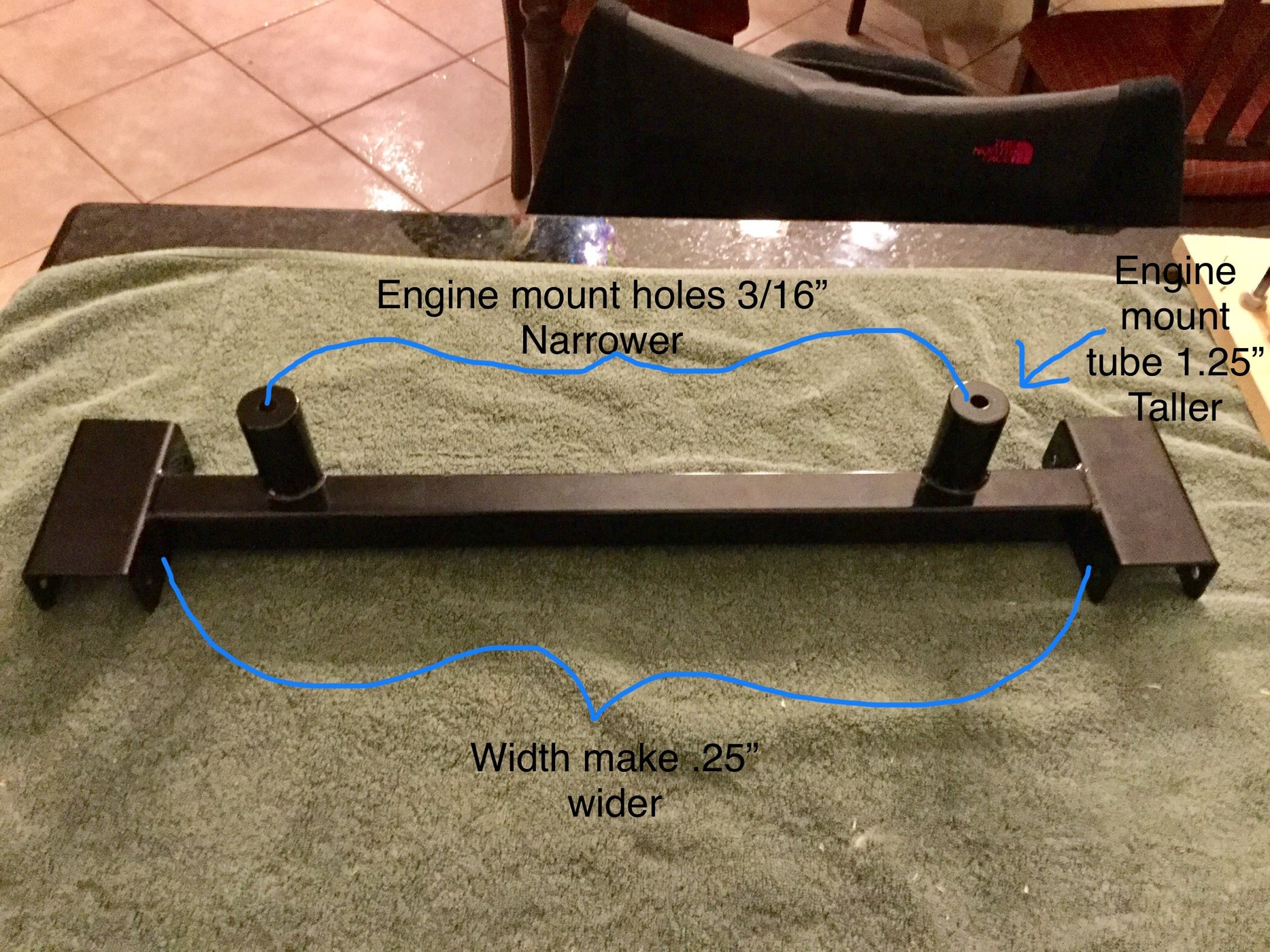 Last edited: