I have some models and die casts for sale. Everything is is OBO so please feel free to make an offer. I'm located in Canada but I will ship anywhere as long as the buyer covers the shipping costs. I also have 2 Books (not pictured) that I will sell for best offer. Ford GT40 Production & racing history- individual chassis history by Trevor Legate & The inside story of the fastest fords By Karl E. Ludvigsen. I'll post pictures of the books soon.
First is my collection of 1/24-1/25th scale plastic models. 2 of the Fujimi kits (P1047 & Ford France) are partially started by the previous owner but nothing ugly has been done. The old IMC and Testor kits are complete although many of the parts are off the trees. The Testor kit is partially started as well. The IMC kits are pretty rare from what I can tell especially the 1964 MK1. There are a few motor blocks from other kits in the boxes as well as the Fujimi kits do not come with motors. I'm asking $250. can. obo for the lot.
2nd is my 1/18 Exoto 1966 Lemans winning trio. They have been is a dust free glass display cabinet but are now back in the box. They are in as new condition. From what I understand this set is no longer available. Asking $1000.obo.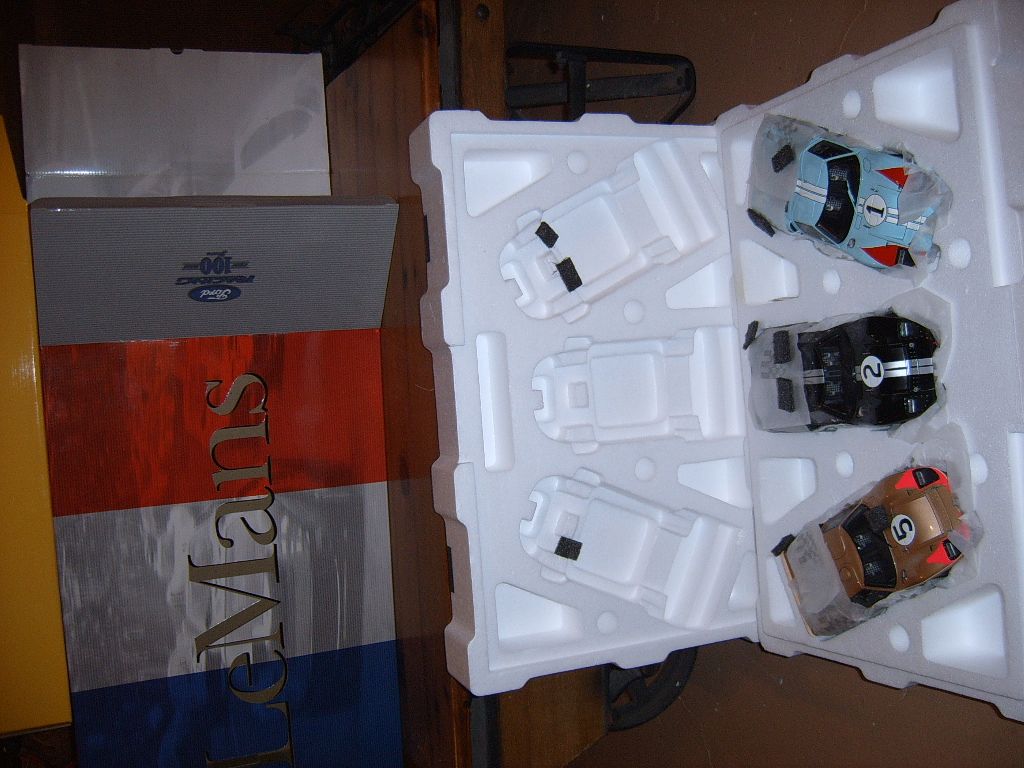 3rd is my Exoto #2 Sebring. The headlight tape was off it when I got it new and I never bothered to try and put it back on. One of the spoiler nuts across the back is also missing. This one did get a bit of dust on it but cleaned off fine. Original box is included. Asking $150.obo. The other models in the picture are also for sale-pm me if interested.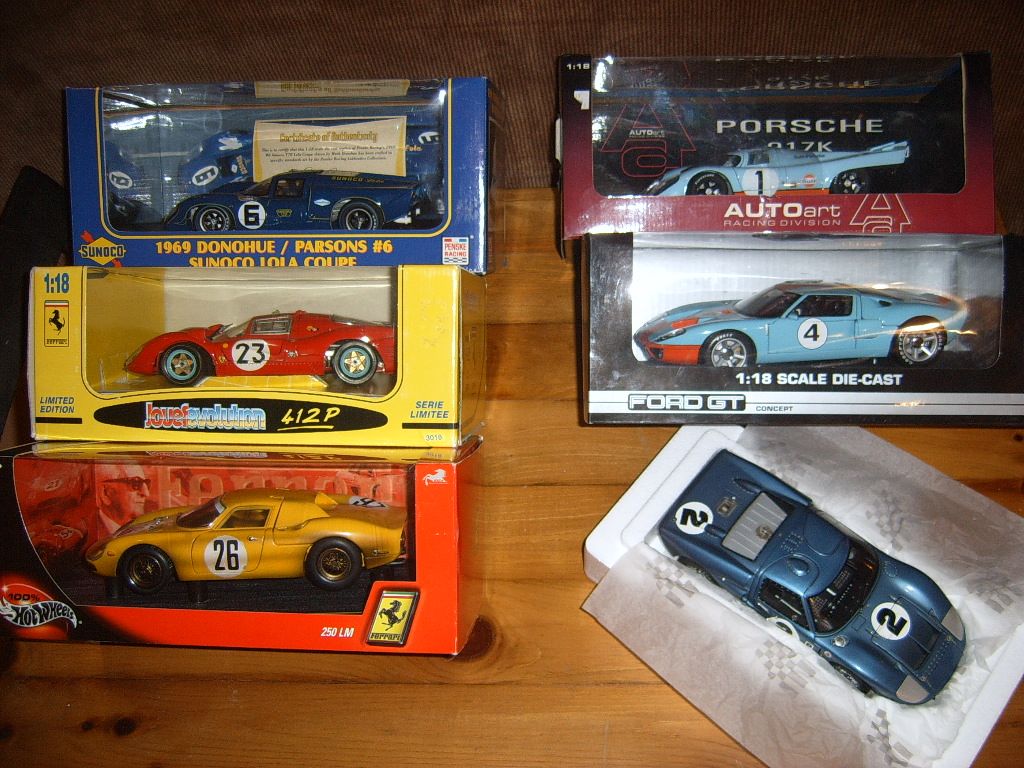 I'd love to keep this stuff but sometimes life gets in the way of our hobbies and we have to let stuff go. Once again I'f my prices don't seem fair, please feel free to make an offer.
Thanks for looking,
Eric.