Since today I´m a new member.
I´ve bought the superformance GT40 P2164 in November 2014 from "Ehrlich Motorwerks", they sold it for Jack dHope.
In January 2015 I picked it up in Rotterdam and brought it to my home. During spring and summer 2015 I drove the car 1000 miles.
From october 2015 till march 2018 nearly the complet car was rebuild the engine, the electric, the suspension, the brake, the tyres etc. .
Now I´ve a nearly perfect GT40, a lot of fun driving the car, visit meetings and race - circuits. The pictures shows the car with his new look
at the oldtimer - meeting, this summer, in Baden - Baden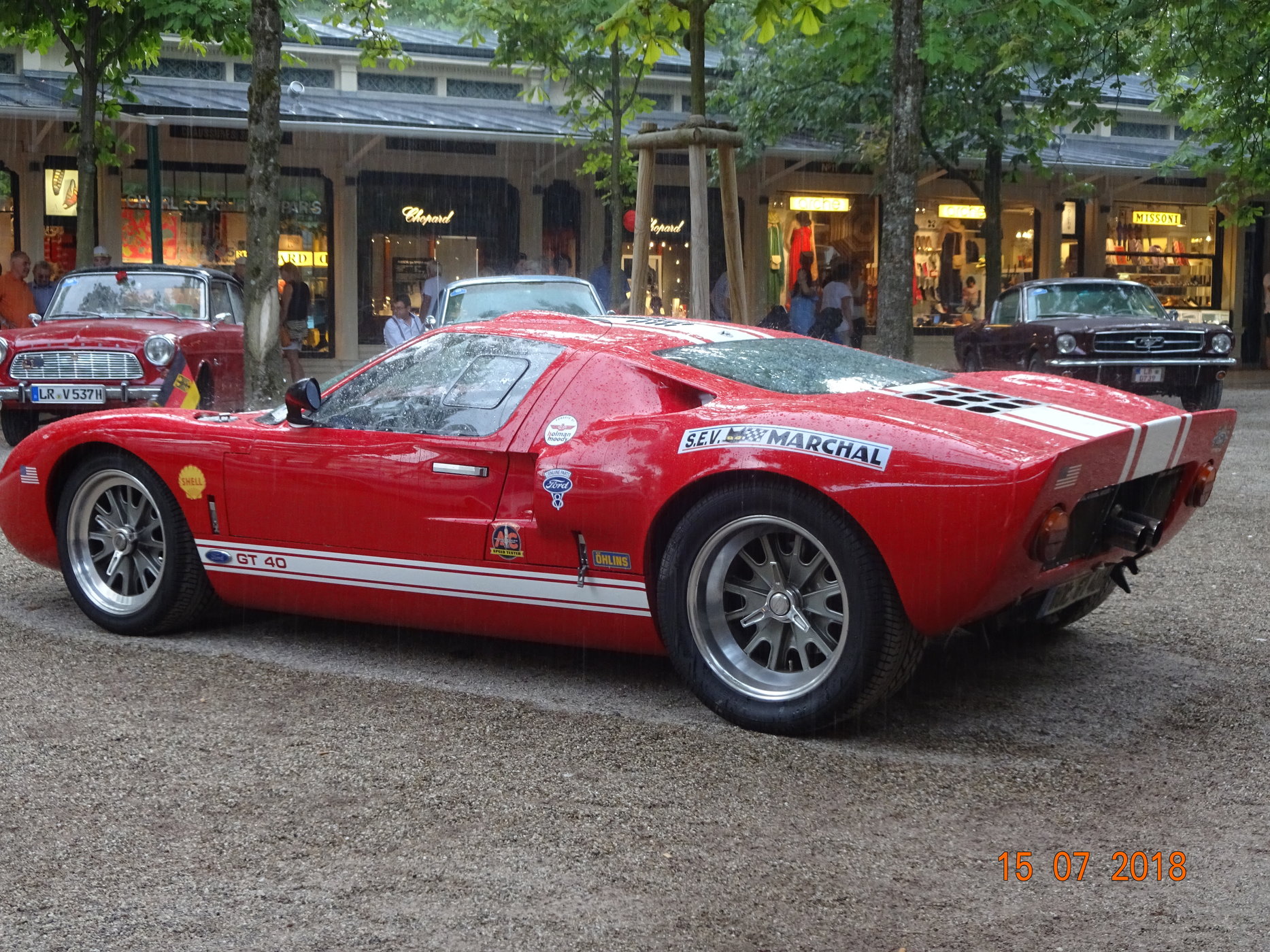 Regards
Ulrich