Hello, I am a new member and I will like to introduce myself. I'm a Danish car nut and historic racer. In my mid-twenties, I brought an original AC Cobra in the UK for the princely sum £9500. After buying the car I decided to have the steering wheel mowed from the right to the left side, and I took it to Brain Anglish Autocraft shop in Waybridge. Arriving there in my car, I saw what turned out to be a Gt40 parked outside the shop. It was love at first sight. I asked Brian how much a car like that would cost and he answered -about 25000 £. Obviously, it was too much money for me, but ever since I had a dream of owning one. Problem was that ever time the price of Cobras went up the Gt40 s went up even more. A couple of years ago I decided to sell my Cobra and use the proceeds to build my own Gt40 from scratch.
I had been fortunate enough to acquire a few original GT 40 parts, among those a set of original Borrani wire wheels from one of the former Comstock team members, along with some other Gt40 bits.
I decided I would try to reconstruct the ill-fated GT40P1000. to its original factory specification. Living close to Sweden I decided to utilize the GOX monocoque as a base for my build. After 4 years of building the car is now finished. Most of the suspension parts I have purchased from Jon and Andy from Gelscoe in the UK who have been extremely helpful, The Engine was FIA spec engine from Cobra Automotive, which I brought some years ago for my Cobra, the ZF DS25-1 box I purchased from one of the Gt40s members. Smith's instruments and wire loom and other bits came from Andrew of Gt40 Gold Parts, and turkey pan and bell housing and sump came from Mathwall Limited in the UK. Lots of inspiration came from members Jimmymac, Bune, and jazzyspies build logs, lots of thanks to them and others on this forum.
The car is painted in Galeon green, with an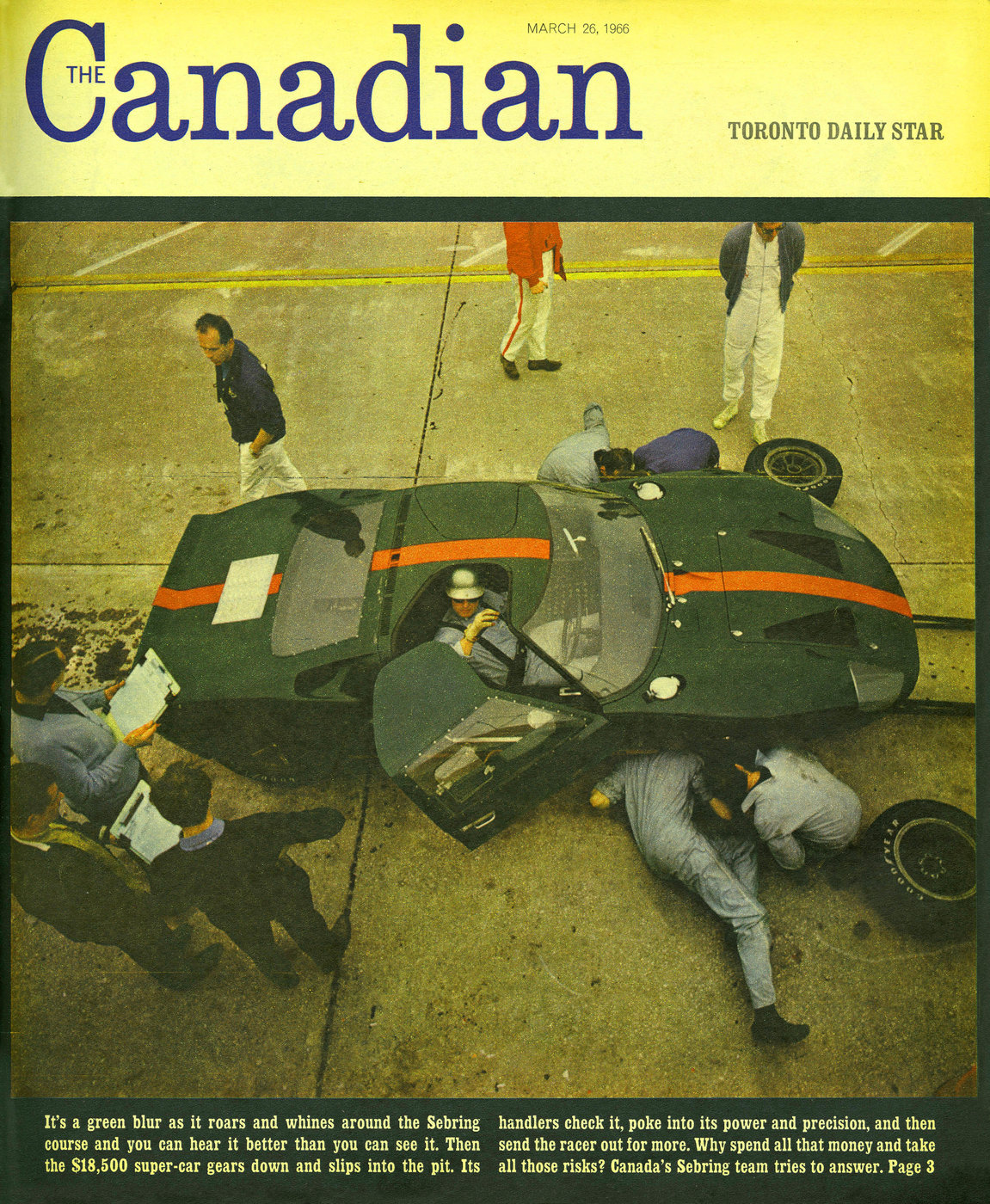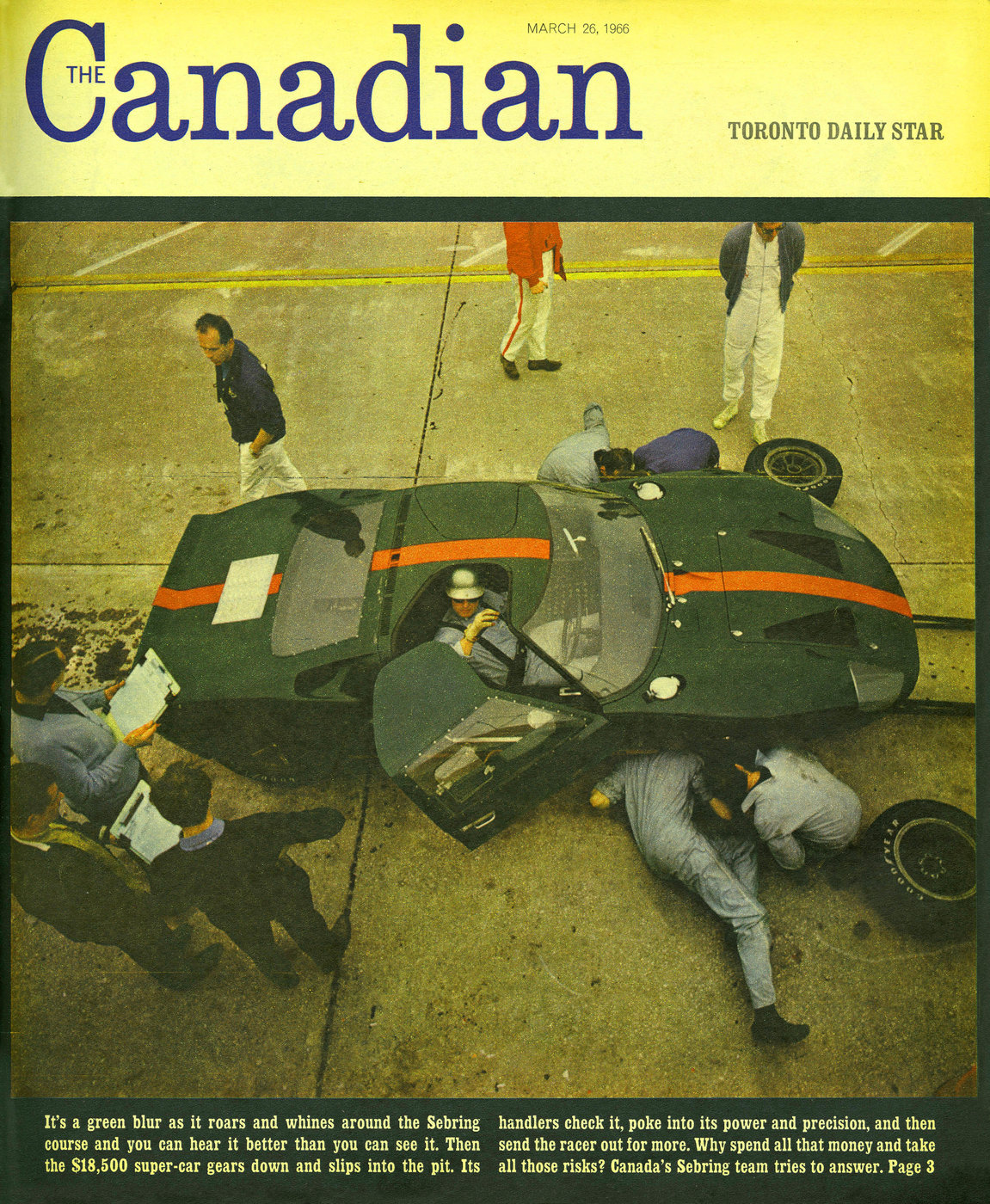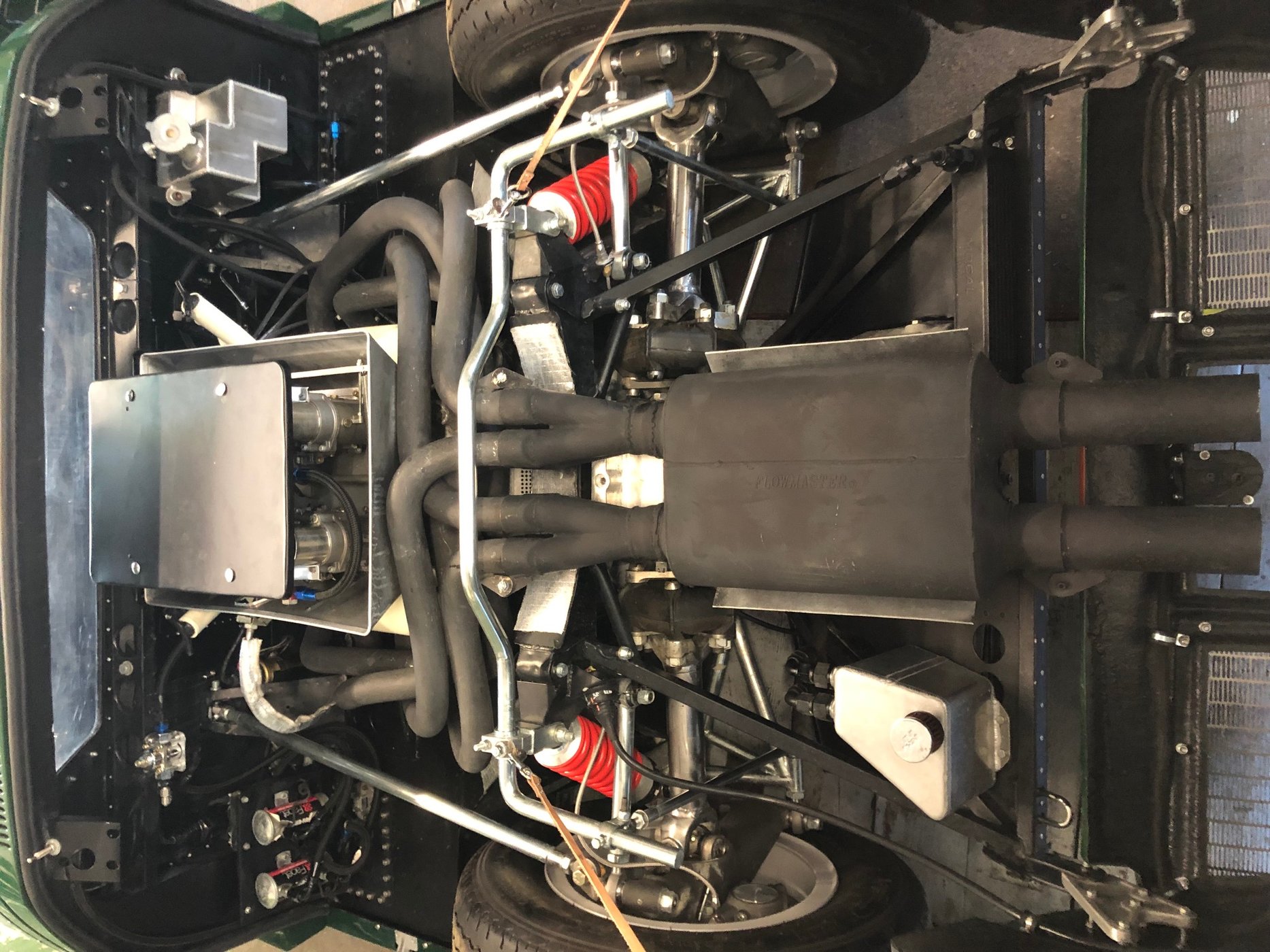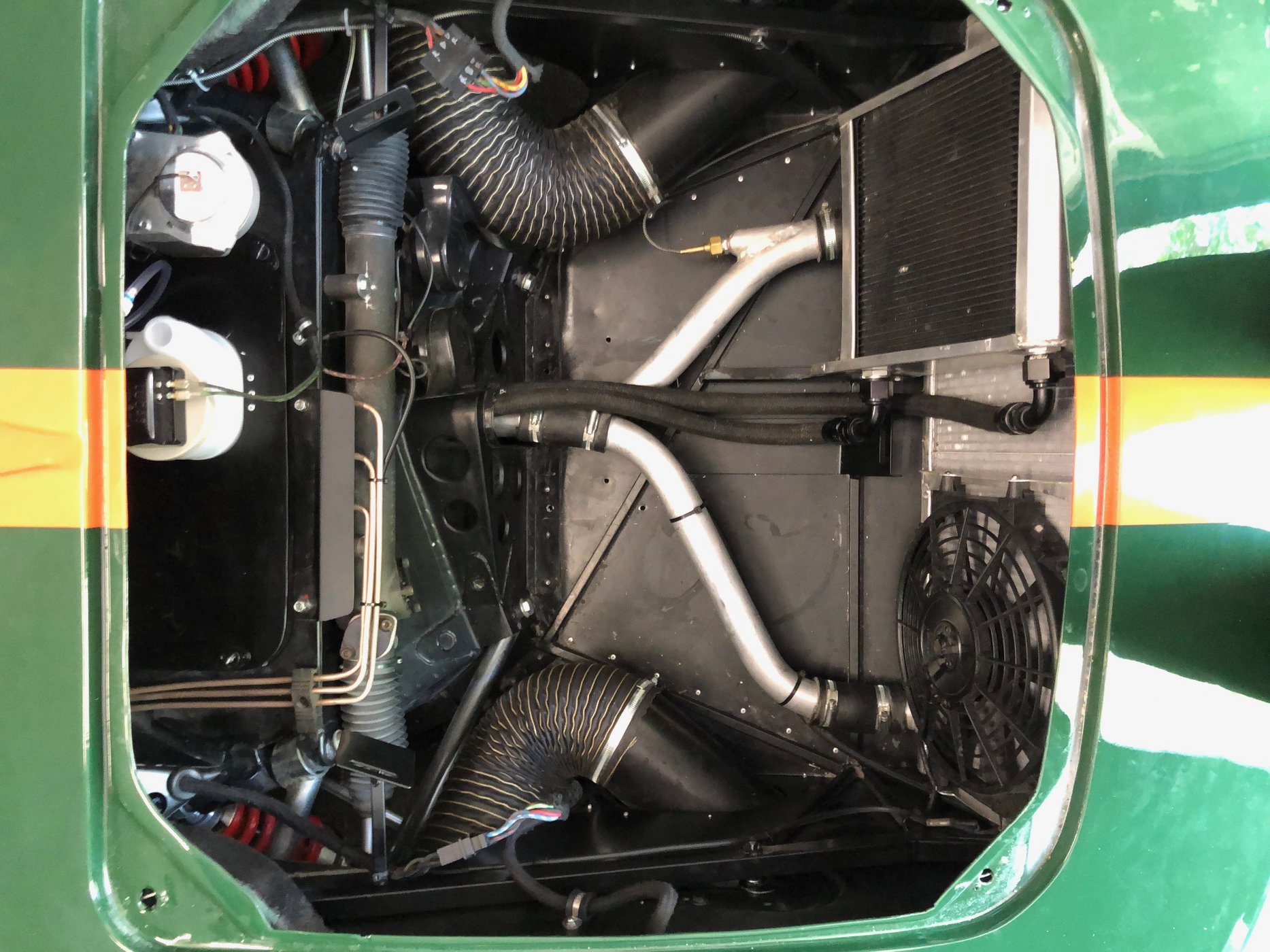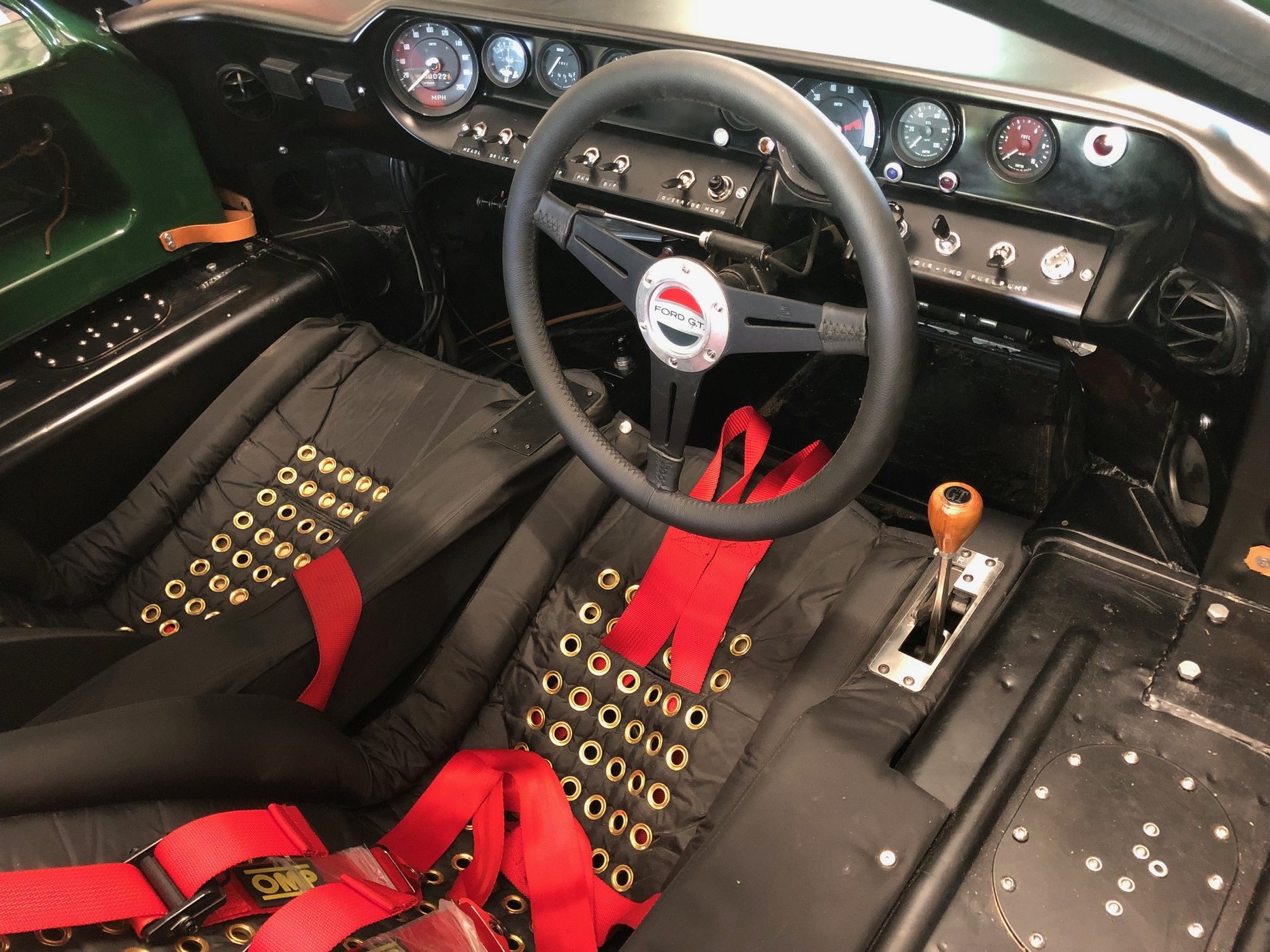 orange stripe as the original, it also has the extra wide nose opening as it can be seen on the car racing at Sebring. I include a copy of the front page of the Canadian star magazine from March 1966 where the car is tested at Sebring. You can see Charles (Chuck) Rathgeb the owner of the Comstock team behind the wheel and John Wyer at the far left.
The car has received FIA papers (HTP) so I can now take it racing on the historic circuit, and I plan to race it at Le Mans classic next year. I include some pictures of my reconstruction and hope you like the car.