Hi,
It's now time to start a build log for my GT40 car based on Tornado Sportscars.
It was ordered some time ago and finally it was ready for delivery.
Due to vacation etc I decided to rent a small truck and pick it up myself.
1st Day from Sweden to Calais (France) and approx 1400 km through Germany, Netherlands and Belgium
2nd Day from Calais through Eurotunnel to Tornado Sportscars in Kidderminster and back to Calais, approx 700 km
3rd Day from Calais to Sweden and again around 1400 km
It is very nice to now have the kit in the garage.
Andy were very nice and helpful - so it was a short stay in TSC/Kidderminster - I had to catch the train at Eurotunnel. Just made it due to traffic accidents.
Thanks
@Andy Sheldon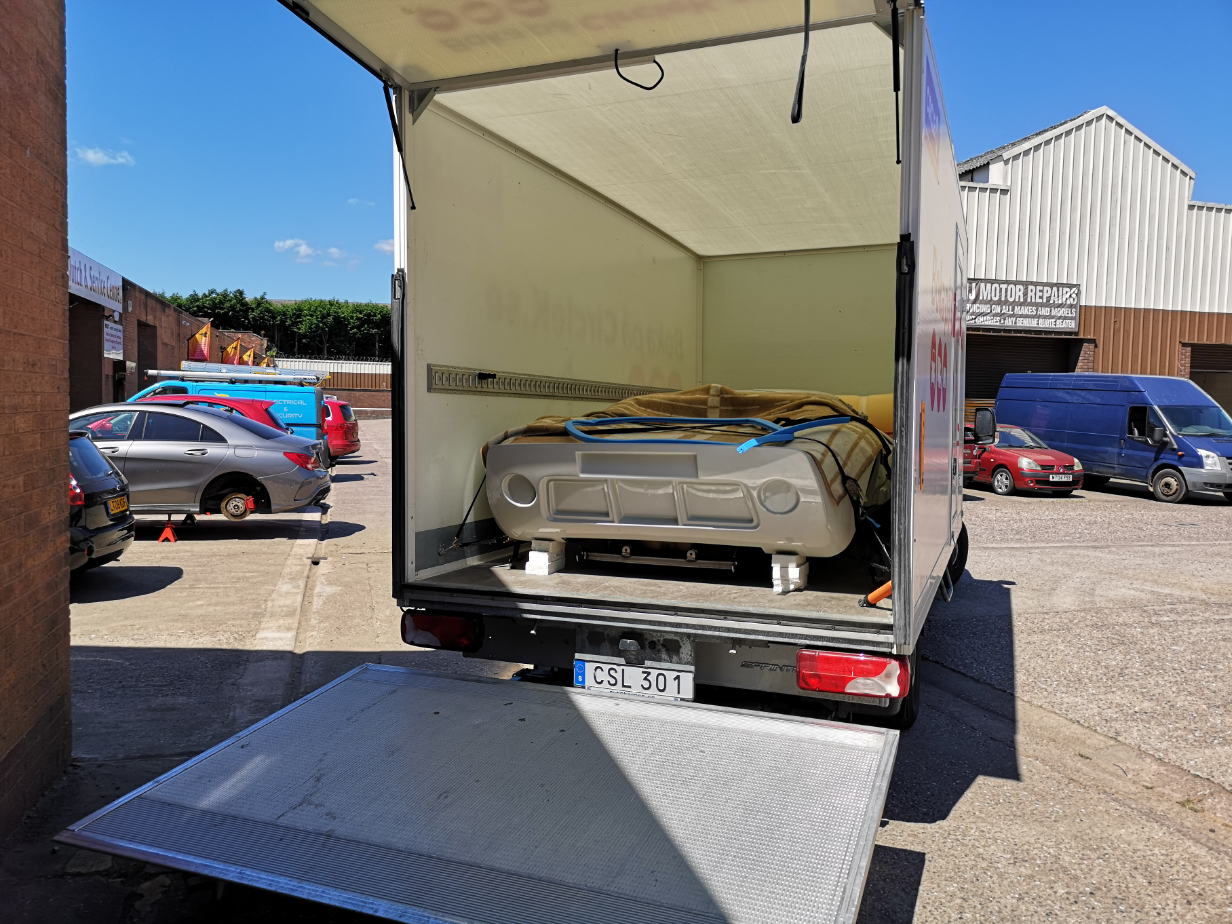 The kit stayed rock-solid for the whole journey to Sweden
To it's new home: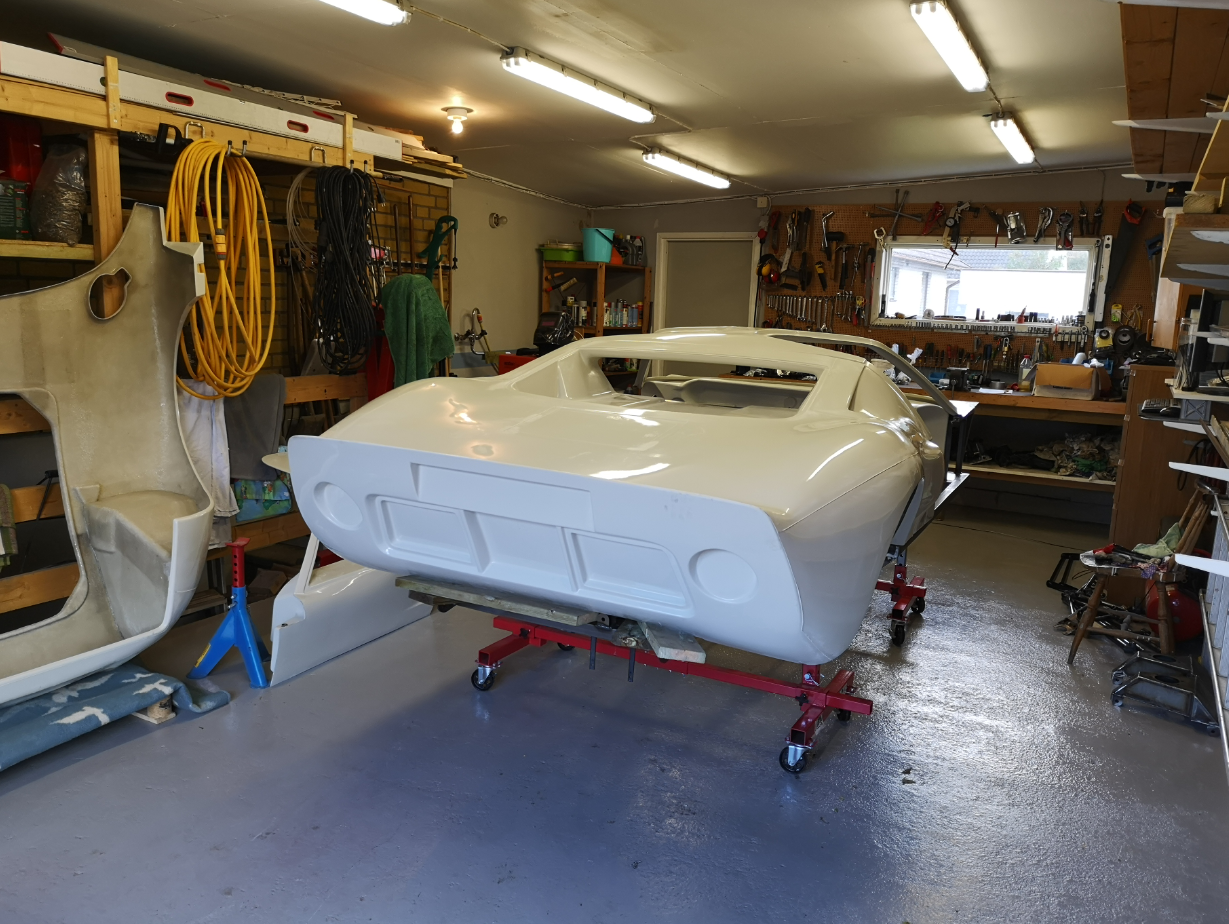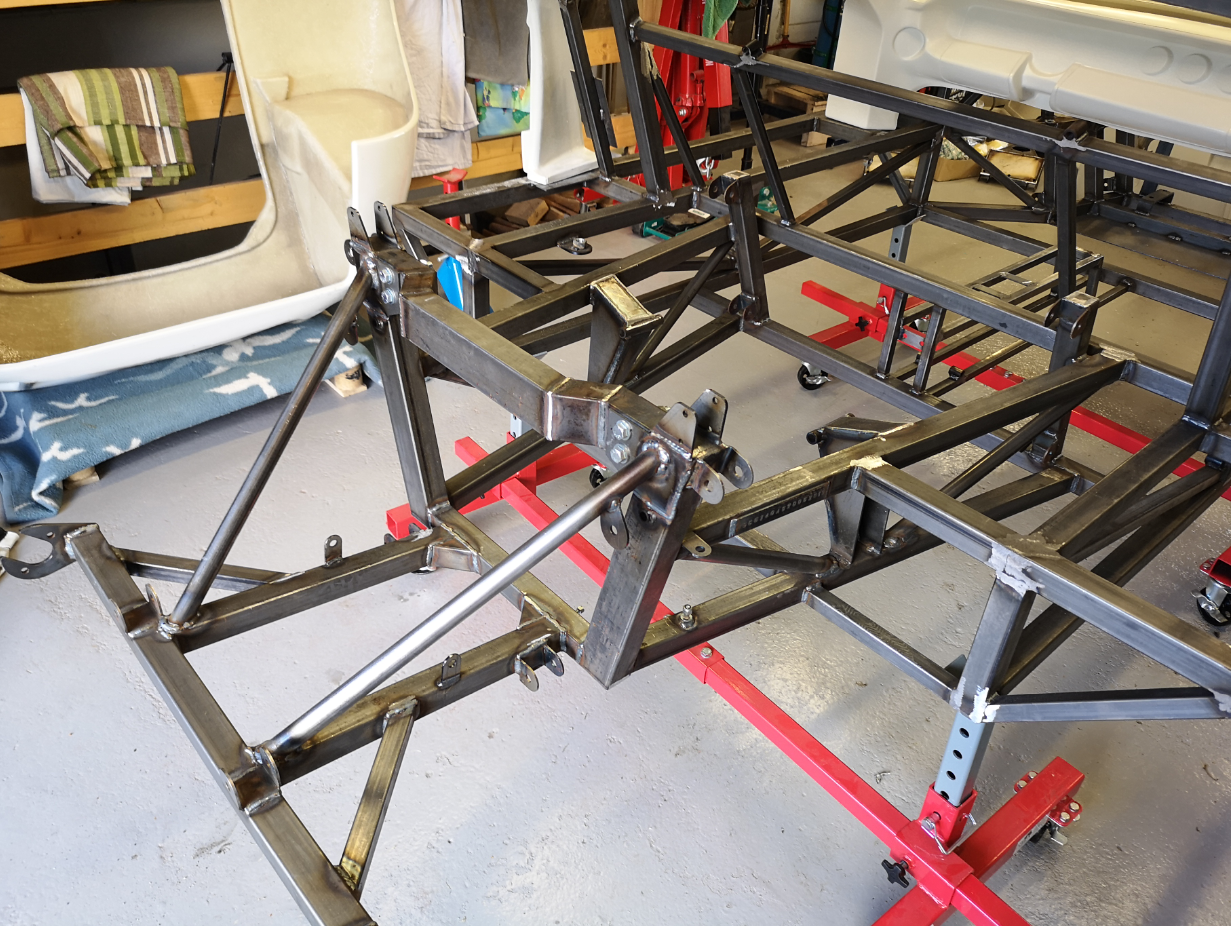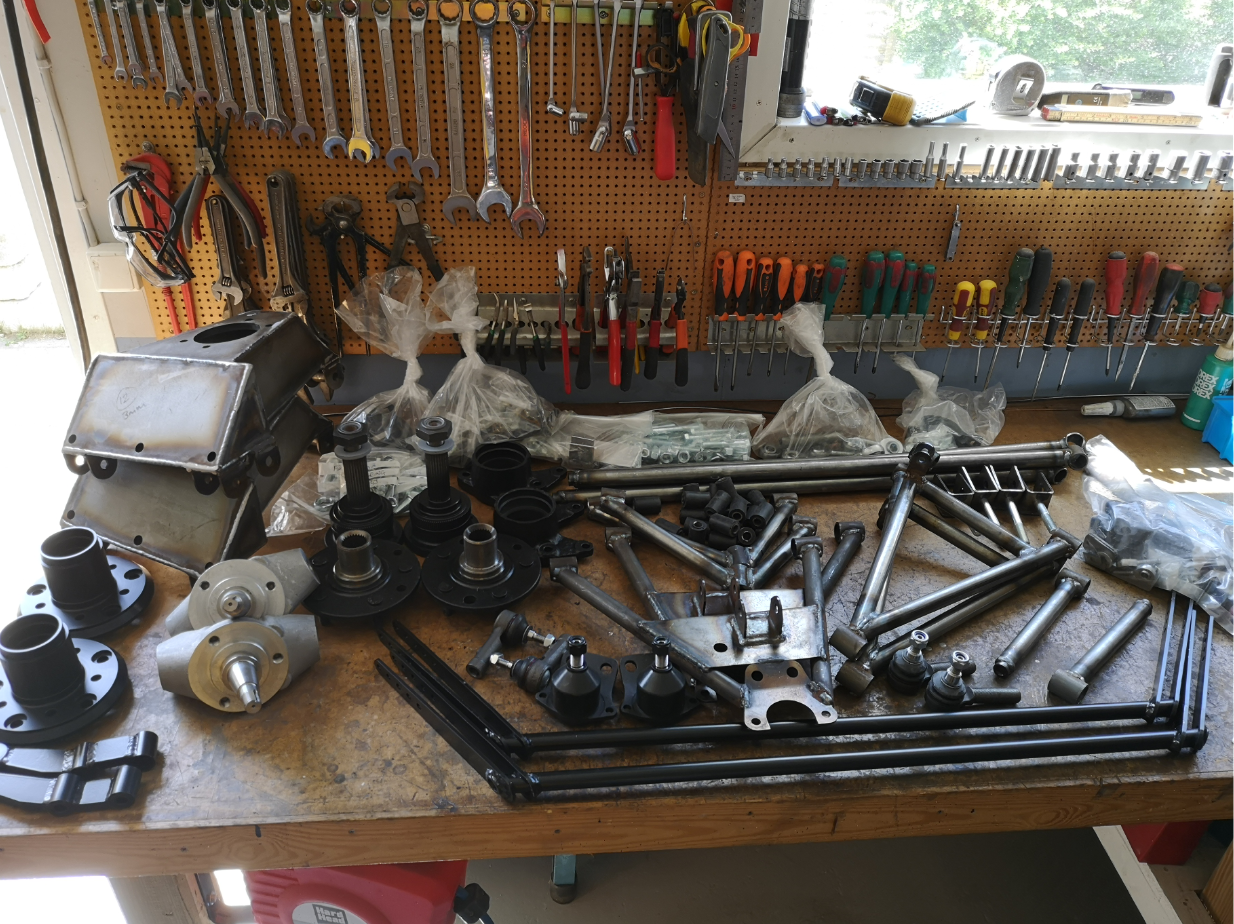 Due to Swedish regulations - I am not allowed to buy everything from one supplier. I need to proof by invoices/receipts that I am constructing this by my self - so I cannot buy everything från TSC. So need to cherry-pick the items needed to avoid issues with authorities
First thing I am looking into are
the brakes
.
So for TSC I want to save "the account" to more interesting parts
At rear it should be pretty standard Ford Granada Mk3 since that is the hubs used.
For the front brake kit - a few more question-marks...
I need the bracket, radial or axial to fit the TSC alloy uprights.
Do you have any guidance/tips on where to get that - with complete brake kit (calipers, discs, pads, brackets,...etc)??
Handbrake on rear - mechanical or electrical.
Image on front uprights