Hi
i´m currently in the process of building my race trailer.
I purchased a platform trailer with a tiltable platform. On this i´m building a enclosed housing.
I have decided to do the housing by myself, because what i wanted was not readily available on the market for a price a was willing to pay.
The housing is constructed out of 30x40mm and 30x30mm aluminum stock and is covered with 1mm thick aluminium plates. The frame construction is TIG welded.
The covering panneling is glued on and additionaly riveted. This is very much the same process as building a tubular frame and panneling it like on some kits available on the market.
I have to say that this is a lot of work, especially, cutting and folding the panelling exactly, than drilling all the riveting holes, taking everyting apart for deburring and cleaning, than glueing and riveting it on finaly. This takes hours if done correctly. I´m very happy that this is only the trailer i have to build this way.
I plan on painting the trailer with edgeprimer and than with a coat of PU paint.
The dimensions of the loading area are: 220cm inner width, 550 cm long and 145 cm high. I choosed those dimensions because i did not want the trailer to be higher than my pulling VW Vanagon and also it needed to be wide enough to be abler to load the widest RCR cars available ( so far).
The complete housing weights around 250 lbs and can be taken on and of with 4 people.
Here are some pics of the build status so far.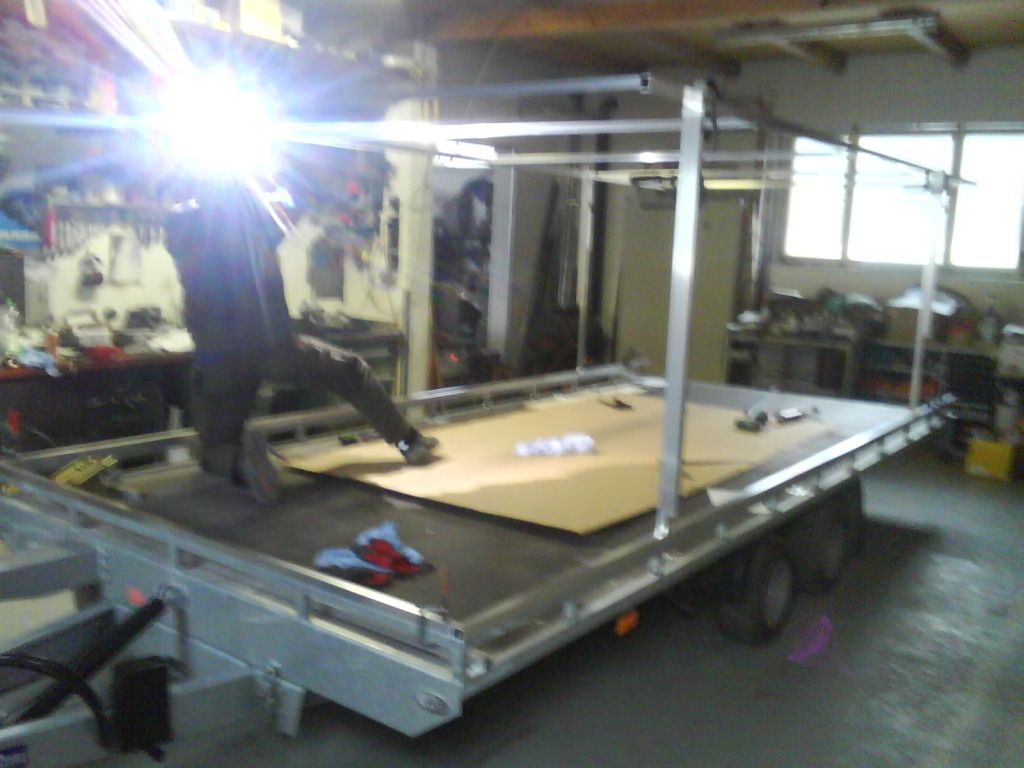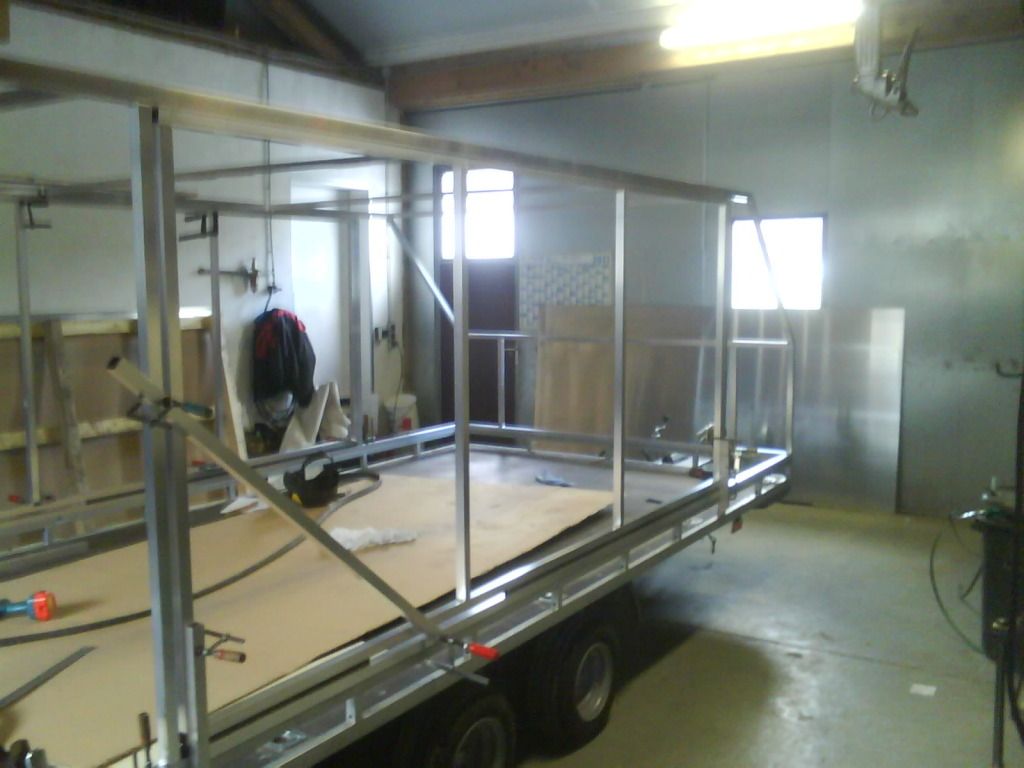 It has two fully opening gullwing doors on the side (300 cm wide) , one small hatch in the front ( for the pull cable) and a big fully opening at the rear.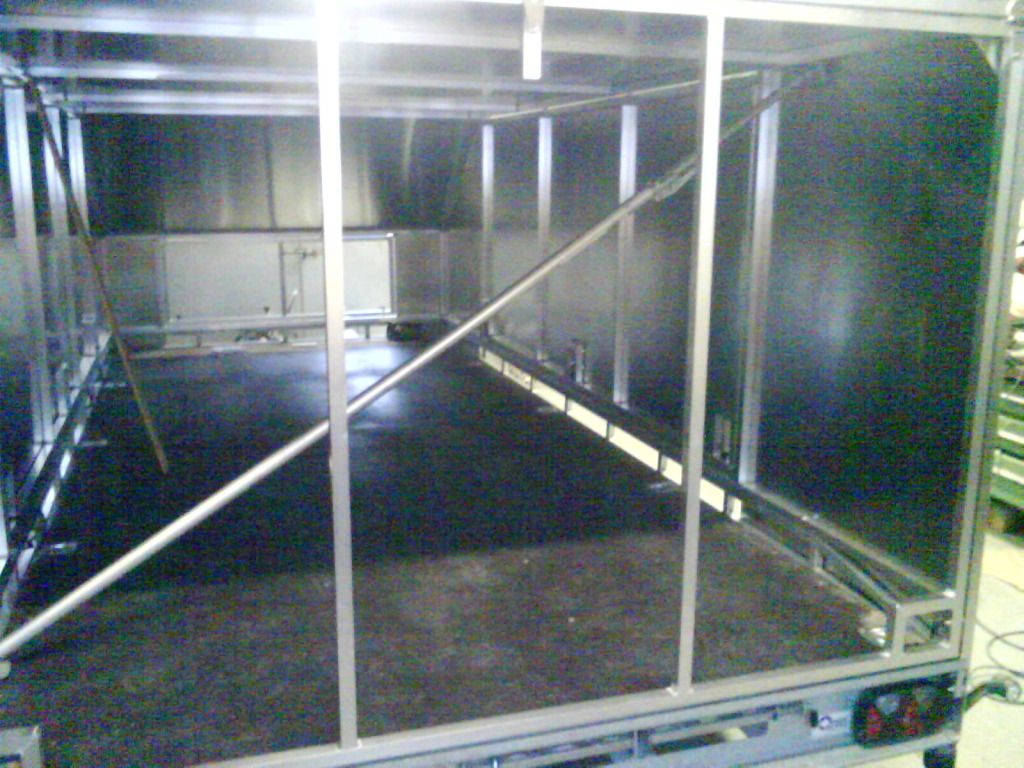 Thanks
TOM