Vehicle is street legal, and Minnesota titled. Approximately 100 miles on the odometer. Vehicle is located in Minnesota. I started the initial build process, but eventually faced the fact that I was in way over my head, so I sent the car to Allan to be completed. Allan graciously squeezed the completion of my build into his his hectic schedule, and being that he had a very tight window in which to complete the project, a thorough shakedown wasn't possible. The car doesn't demonstrate any untoward vibrations/rattles/squeaks, but as a precautionary measure, I would suggest checking all nuts/bolts/etc. I've invested north of $130K into this build.
Engine/transaxle/fuel system:
New LS376/480 crate engine. Intake reversed 180º and oil boss blanked off.
G50/20 6-speed manual transaxle (inverted) with custom hand fabricated aluminum adjustable throw gear select mechanism. Upgraded clutch fork shaft. Transaxle purchased as a fresh rebuild from GBox).
Dyno'd at 445 RWHP 428 ft/lb torque with a "Streetability tune". Additional tuning needed.
CTS-V upgraded alternator and idler pulley.
Katech Idler pulley.
Ceramic coated LS7 headers to shorty pipes with side-exit (cat-less).
KEP stage 2 clutch
KEP custom machined engine-to-transaxle adapter plate.
Holley valve covers.
GM ECU.
Infinity CAN Bus (Formerly known as ISIS) electrical system.
Summit 10 and 100 micron inline billet aluminum fuel filters.
Fuel tank shutoff valve.
Holley fuel pump and Walbro high-pressure inline fuel pump.
Aeromotive injected bypass regulator.
Holley safety fuel pressure switch.
Aluminum surge tank.
II Much fuel vent system with rollover valve.
Norris Motorsports aluminum PVC catch can.
19.2 gallon aluminum fuel tank + surge tank.
Optima yellow top battery.
Aircraft Spruce wiring harness clamps used throughout vehicle.
Chassis/Suspension/Body/Brakes/Wheels:
All-aluminum monocoque tubular hybrid (TIG-welded).
CNC'd Billet aluminum uprights and control arms.
Brembo brakes.
QA1 double-adjustable shocks with upgraded rod-ends, and upgraded Hypercoil springs.
Toyo R888 tires (295/30/18 - 335/30/18)
Wheels: CCW Corsair monoblock forged C10's (18").
ARP extended length wheel stud bolts.
Hydraulic nose lift kit (capable of adding rear lift).
Carbon fiber diffuser, front clam wheel well venting, rear clam engine venting, and side exhaust covers.
ARP carbon fiber side mirrors.
GRP Fiberglass bodywork.
Sparco fuel filler.
Hella DOT headlights.
Interior/controls:
6-point full roll cage with door bars.
Autoloc keyless entry with door linear actuators.
Carbon fiber door cards, a-pillar covers, binnacles, and headliner.
Soft-touch interior paint.
Digidash Instruments with GPS speedo.
Manual E-brake.
Tilton Racing Series floor-mounted pedals with Tilton brake and clutch master cylinders. Brake bias adjustment compatible. Tilton 3-Chamber Reservoirs.
Inertia switch within cabin.
Pfadt Racing steering wheel quick disconnect.
OMP racing flat-bottom steering wheel in alcantara with yellow centerline.
Tillet B6 carbon fiber seats with Crow 6-point harnesses (Dated Dec 2020).
Vintage Air AC (Heat deleted).
Rearview camera.
Flaming River battery master disconnect switch within cabin.
Razo aluminum shift knob.
Custom made center console.
*I also have extra parts as well as a pint of touchup paint that will be included with the sale. I have an old laptop with the Digidash software on it used for adjusting parameters of the dash. I'll include this with the sale. Additionally, I have a brand new OBD code reader that I will include. Other miscellaneous parts: Infinity mastercell, alternator, "hippo" mirrors.
*The above list is to the best of my recollection.
Known issues:
~AC system pressure tested, but not filled.
~Fuel level reading incorrectly (reading in reverse).
~Low engine oil pressure. LS3's are well known to come from the factory with pinched oil pickup o-rings, which is what I'm assuming is the issue.
~Streetability tune needs some minor dyno adjusting. Initial tune was completed by MAPerformance.
~Front end nose hydraulic lift system works slowly. I've discussed this with the owner of the manufacturer and, despite it being new, it should be sent back for a rebuild. It is the Gen 1 lift system.
~Minor oil leak.
~Again, the car only has ~100 miles on it therefore, there may be other niggles that I am unaware of.
Misc:
If the buyer would like, I can copy all of the build photos, electrical schematics, parts manuals, and anything else I have related to the car to a thumb drive. I can also include the mountainous stack of receipts I have for all of the parts purchased. In the future, should something need to be replaced, the receipts might help to figure out what I used. Bodywork stripes are painted, not vinyl.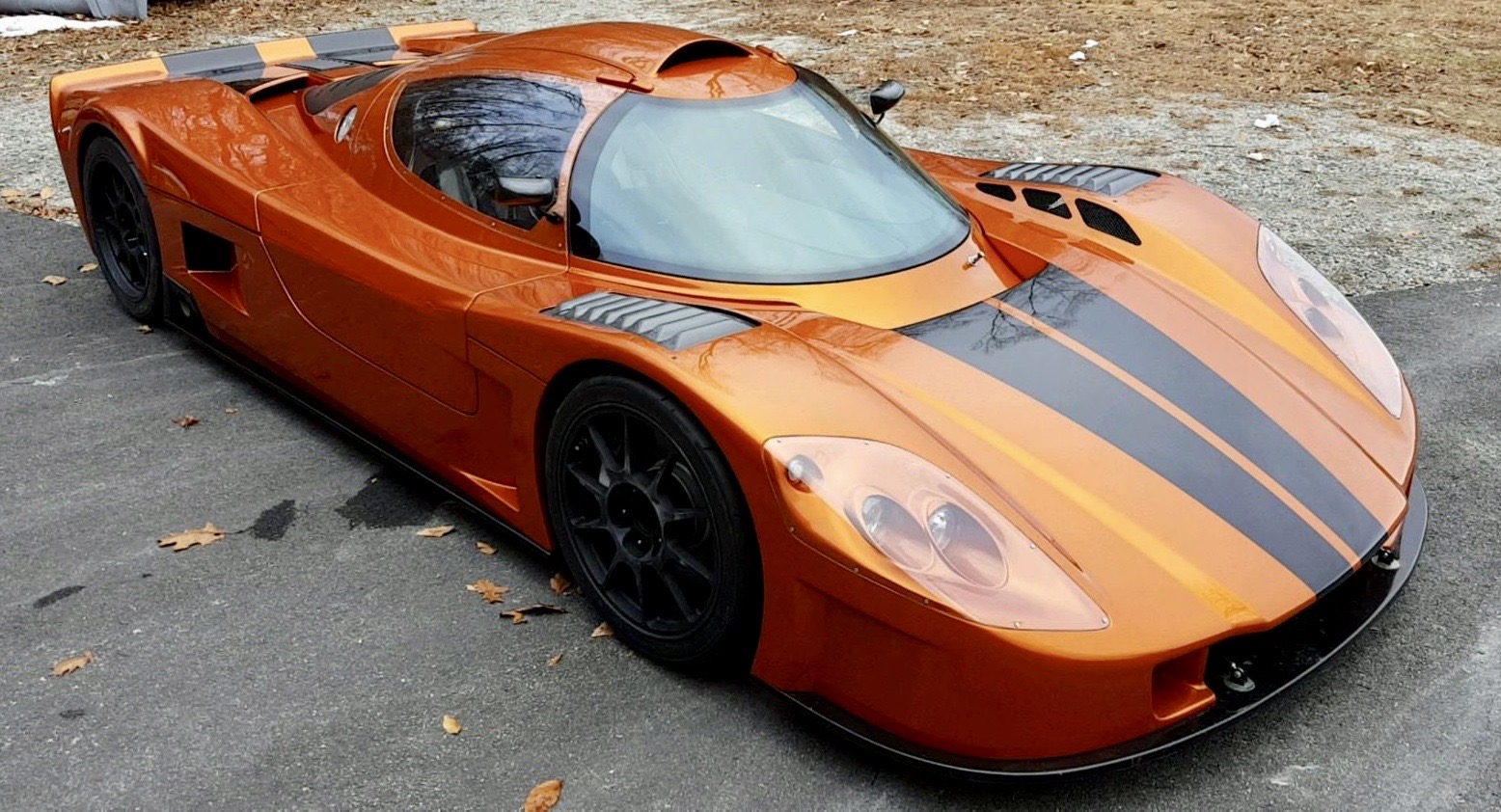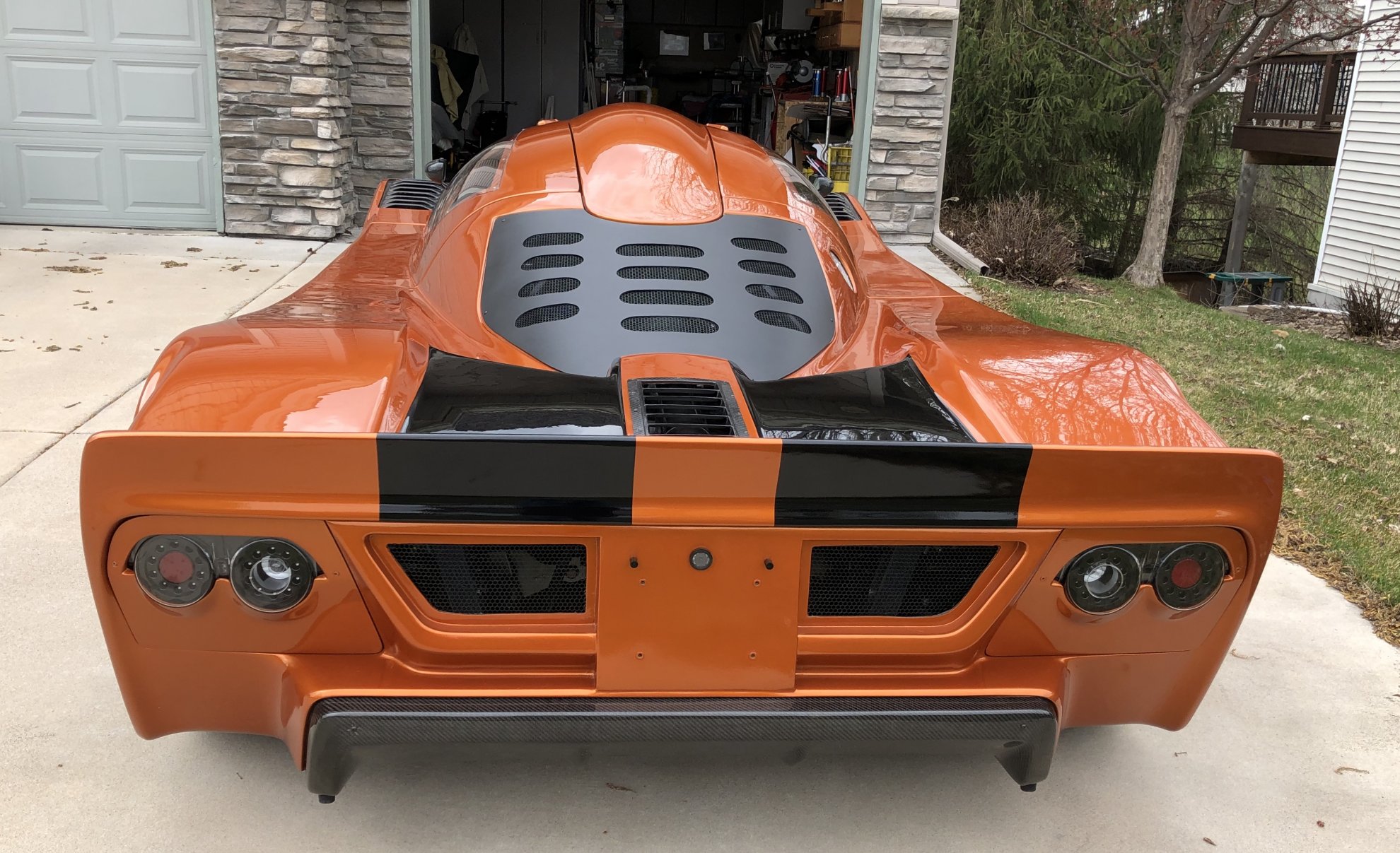 Last edited: