I am going to try super hard to make them fit
Hector,
I laid up a fiberglass shell on the lens, trimmed it on a bandsaw and cleaned up the edges a belt sander. Not pretty, but it will get the job done. If you look at the picture below, it appears to be a great fit.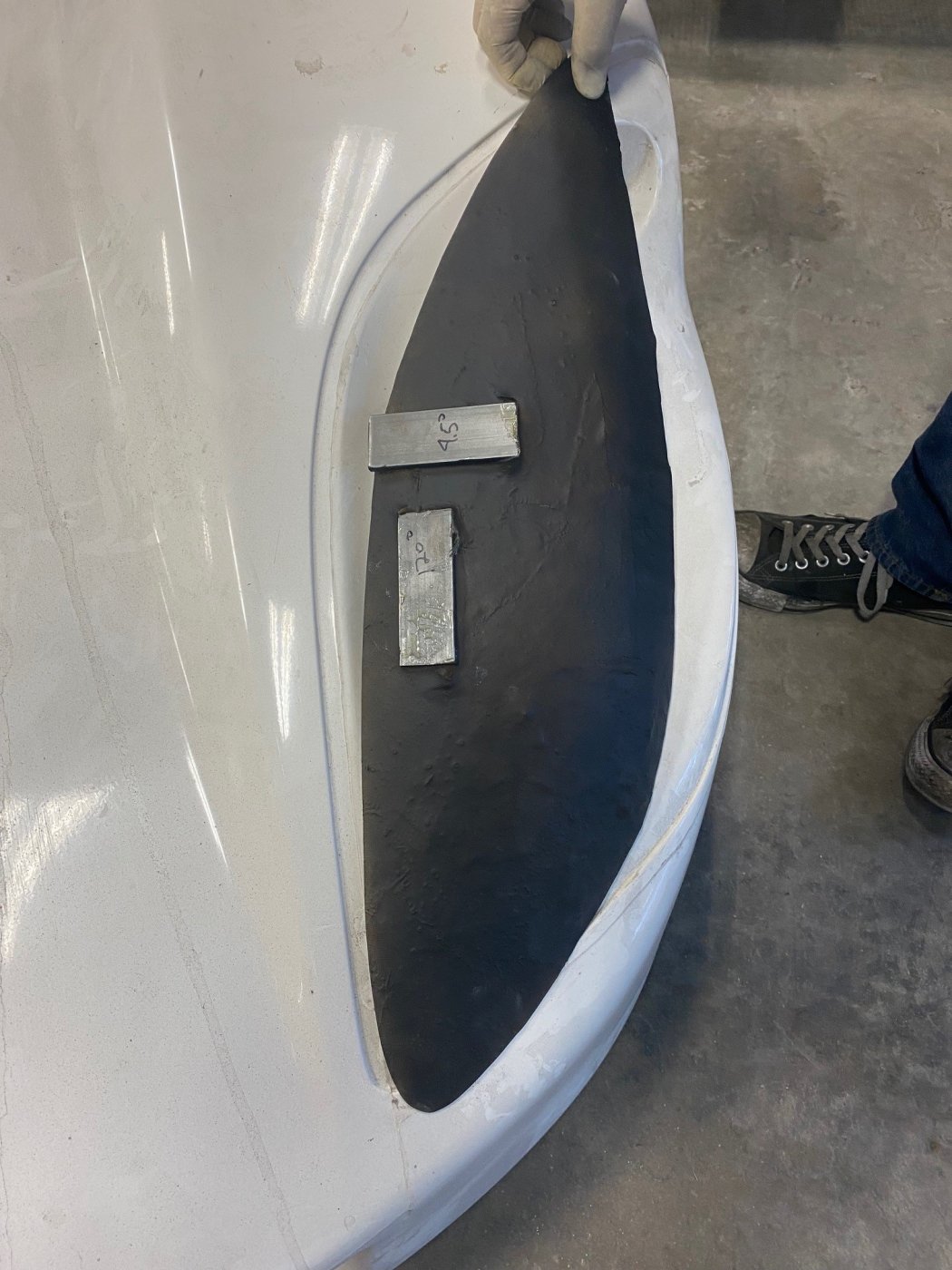 However, in that orientation the beams would be pointed into the road 10 feet in front of the car. To determine the correct orientation I placed the headlight on a bench and I propped it up so that the bottom-most ballast was flat on the bench. Looking at the bulb, it appeared to be the correct orientation. I then laid the shell on the lens, ensured that it was positioned correctly and positioned a magnetic digital level on the longitudinal steel plate that I had bonded to the top of the shell. Once that was done, I zeroed the level and oriented the shell on the car so that it read zero.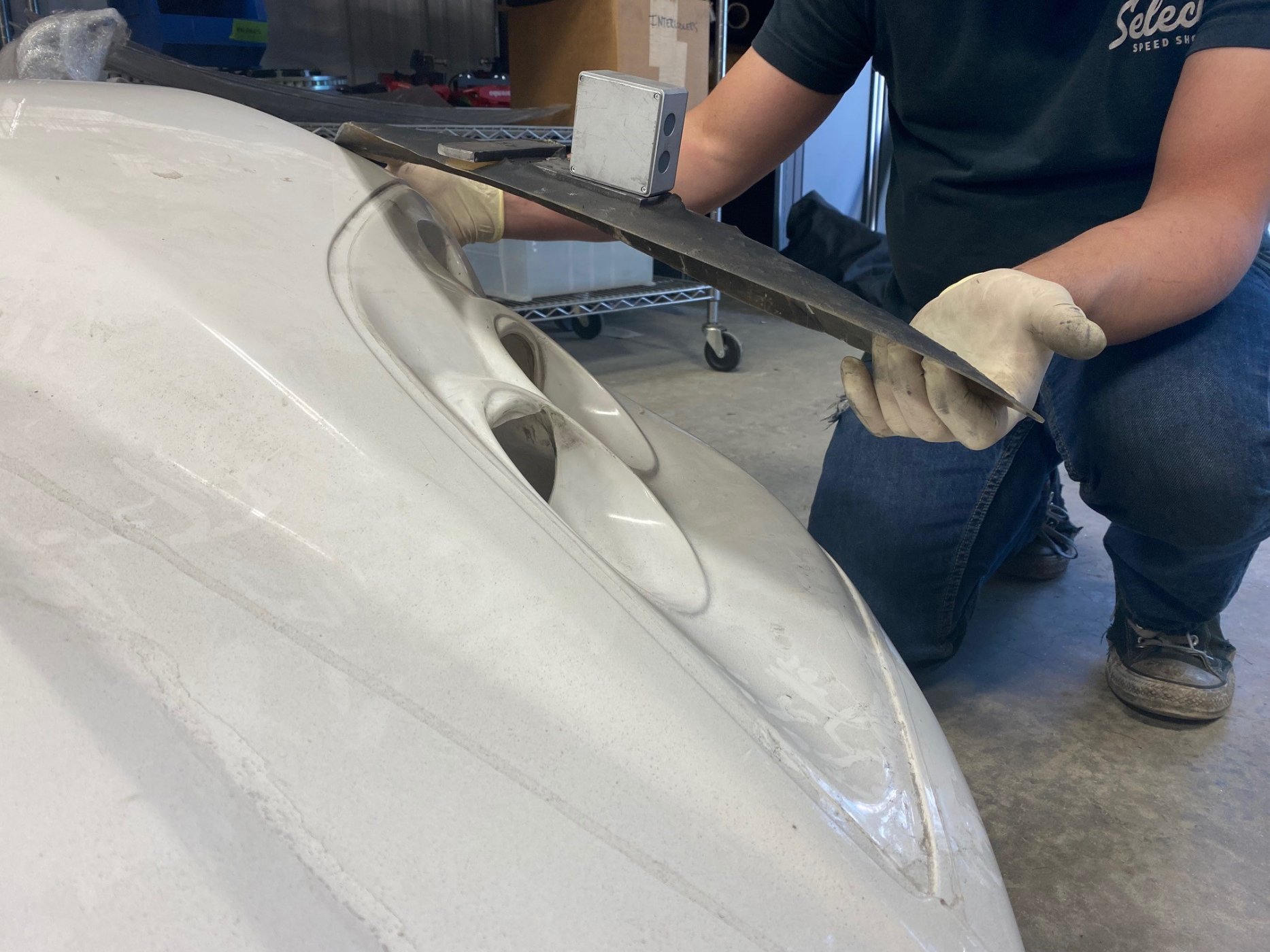 As you can see you would need to significantly increase the height of the front of the nose to properly orient the headlight.
Last edited: