slow but steady progress...some pics
Added the door bar to the Passenger side...notched the door. Next is to clean it up, and likely add some reinforcement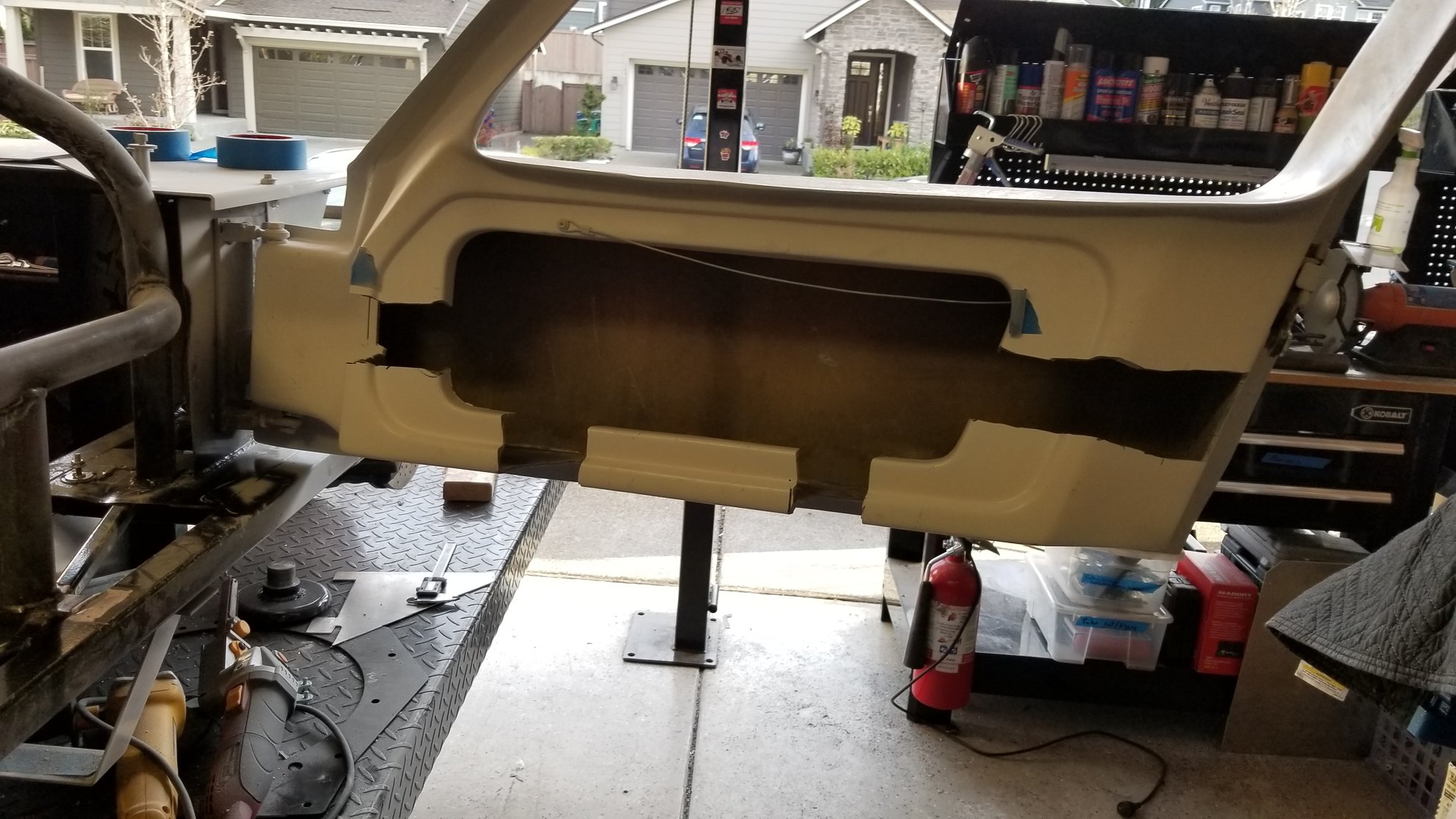 Door bar welded in.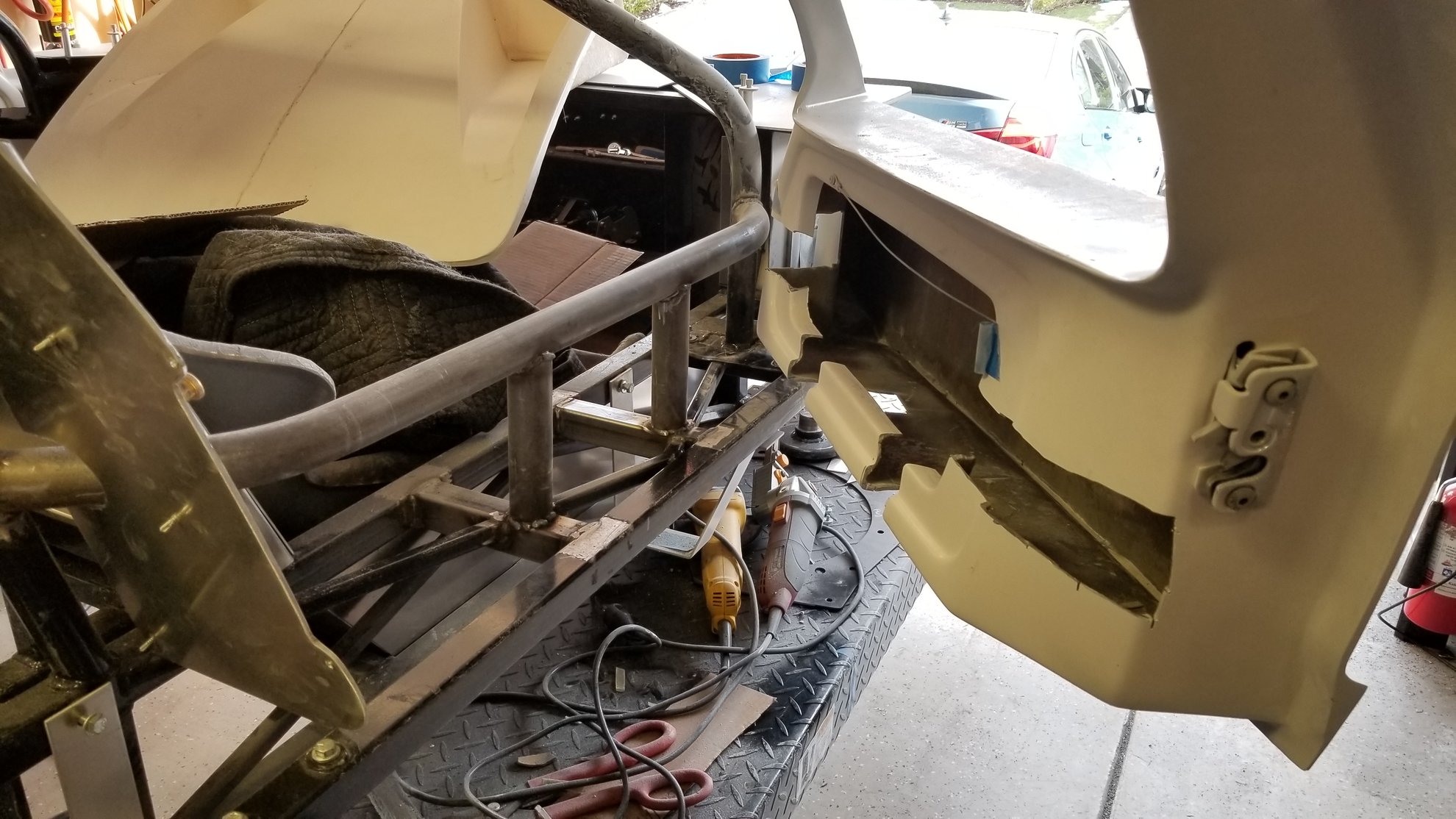 I wanted some extra protection to prevent the front roll hoop from caving into the passenger compartment in a roll over...but still wanted a reasonably accessible entry. I ended with these hinged door bars; they are ~110 degrees from the front roll hoop, so in the event of a roll over, they'll remain in compression.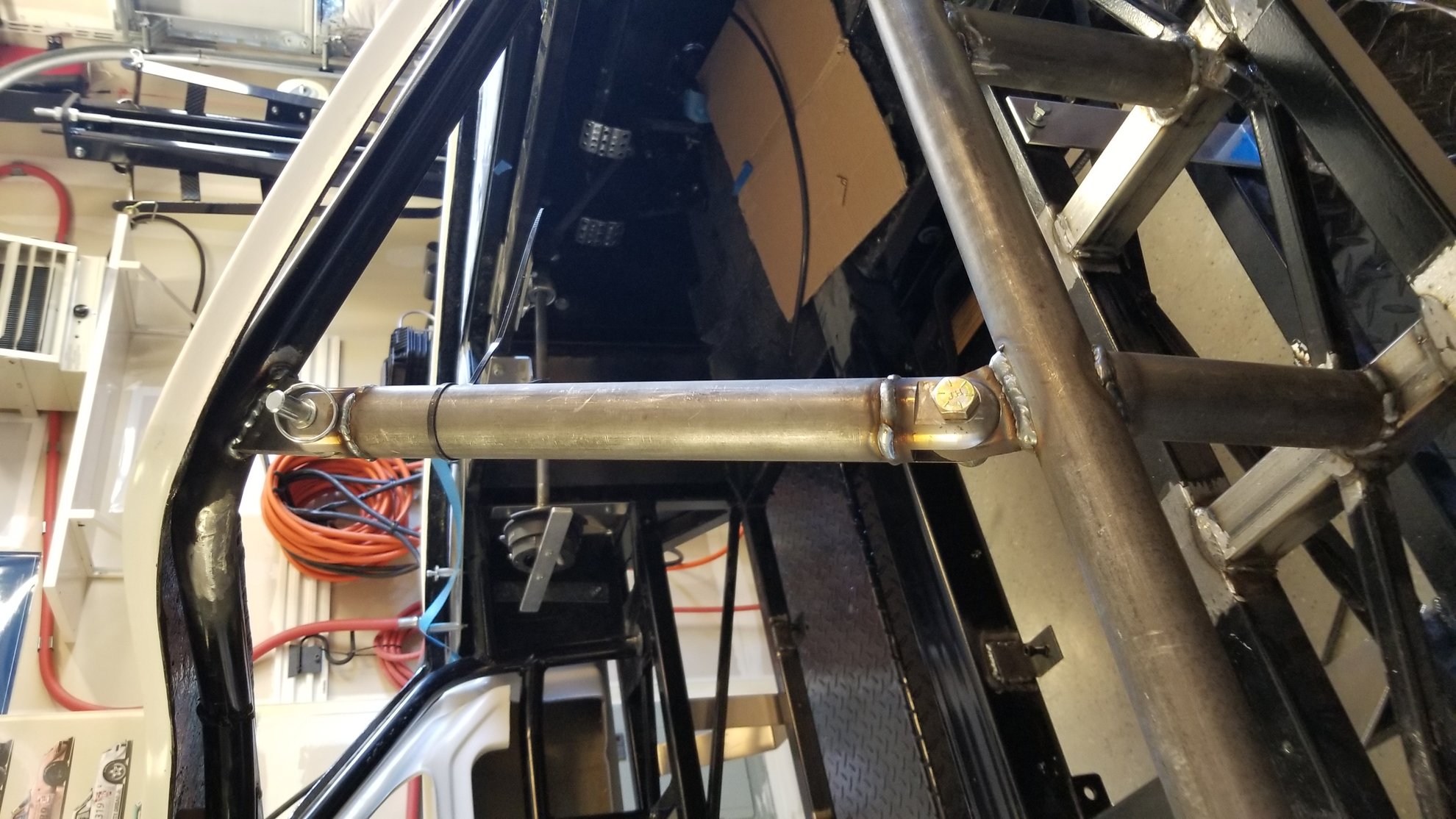 Pull the pin, and they fold down nicely.
My welds never look great...but I usually get good penetration, so they function. I upgraded from a ~12yr old Harbor Freight unit (cheapest they had) 2 years ago and it's been soooo nice.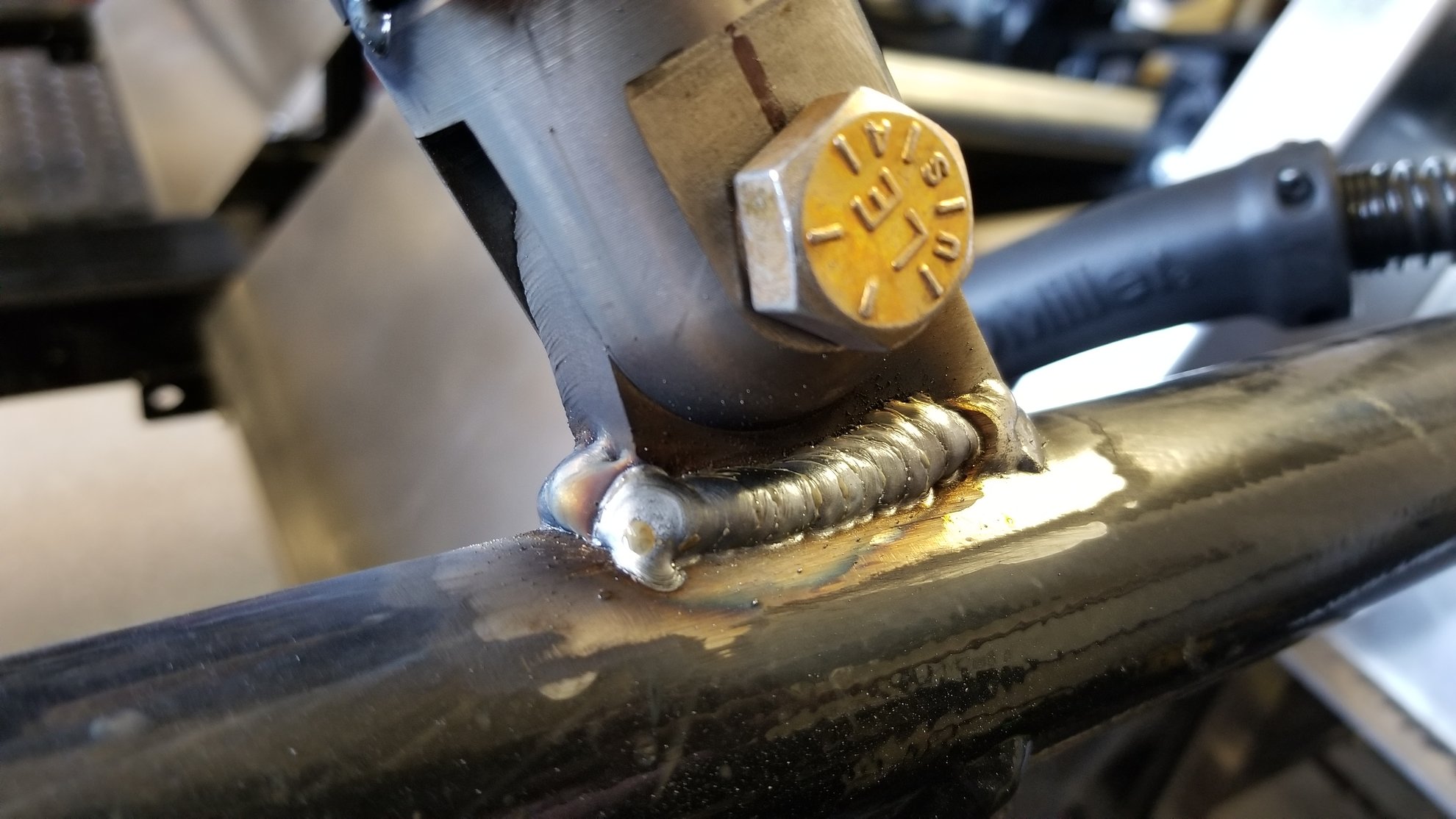 Then I started to get some odd voids and splattering...finnaly found out that the pressure regulator was randomly dropping the sheild gas to 0; the pressure regulator was the last part of my HF unit. Time for a new one!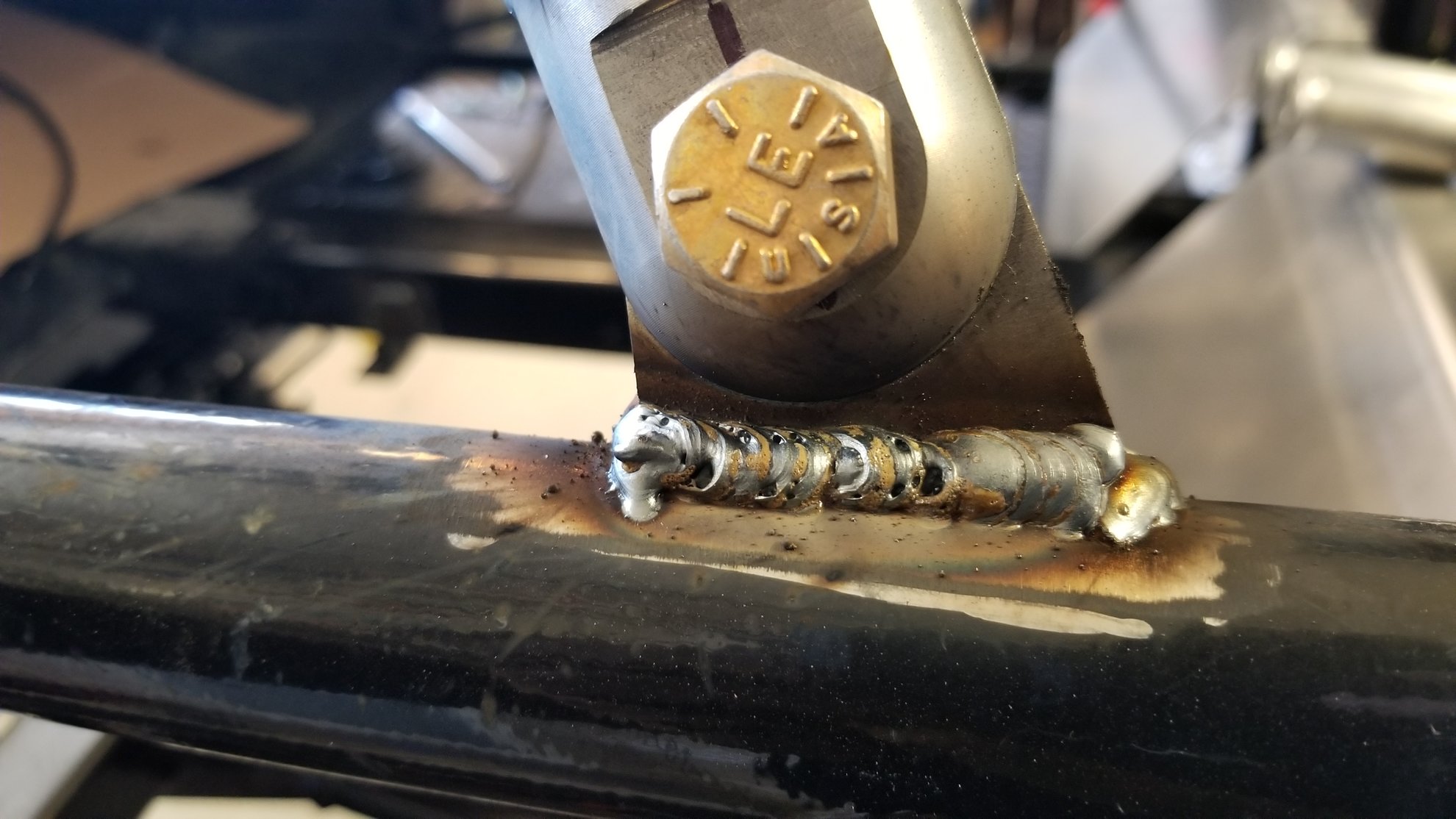 Seat Rails: I cut some thick L brackets, and weld those onto the side of the chassis. It pushes them as wide as possible, and lets the seat site low.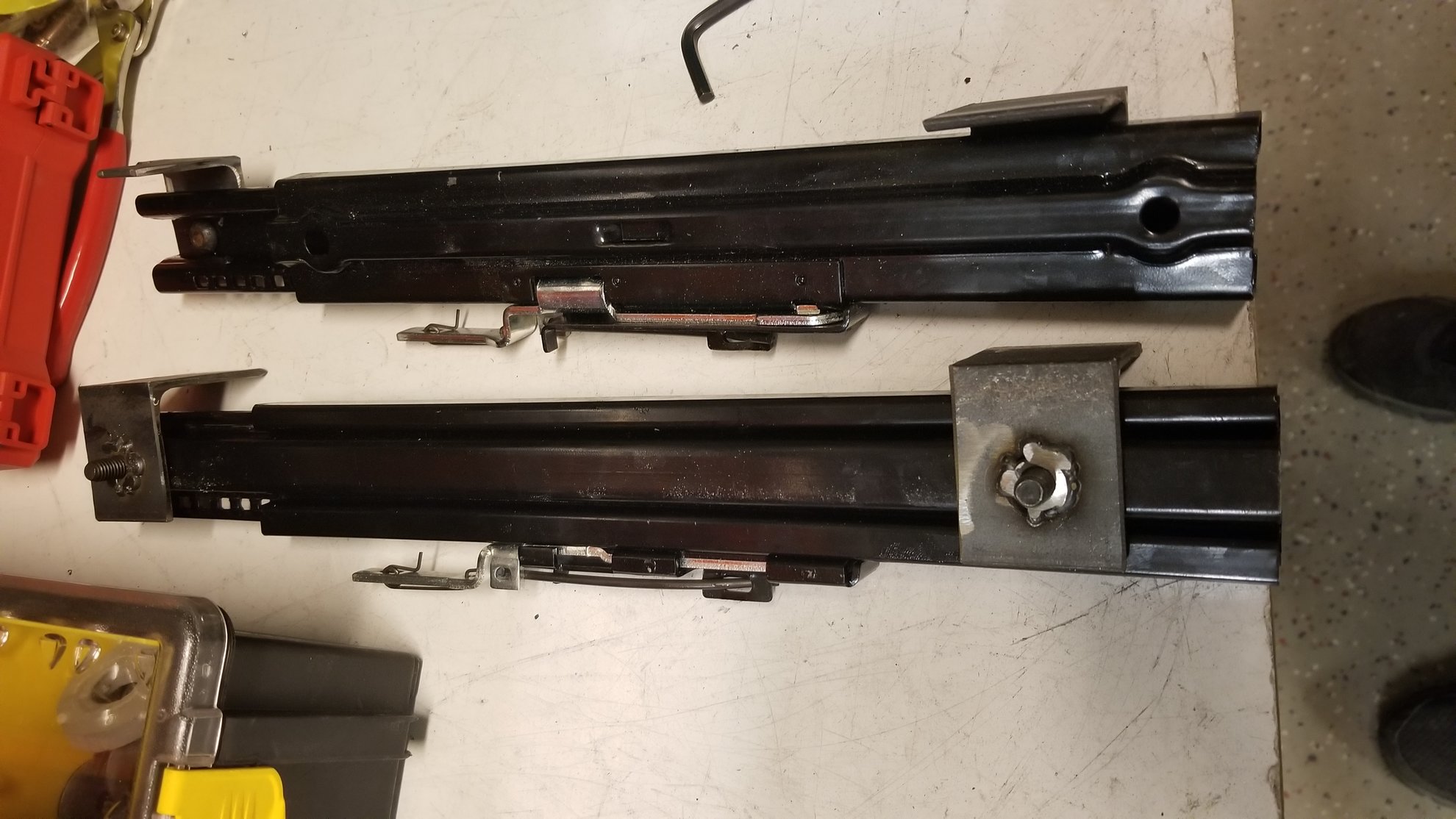 Welded into place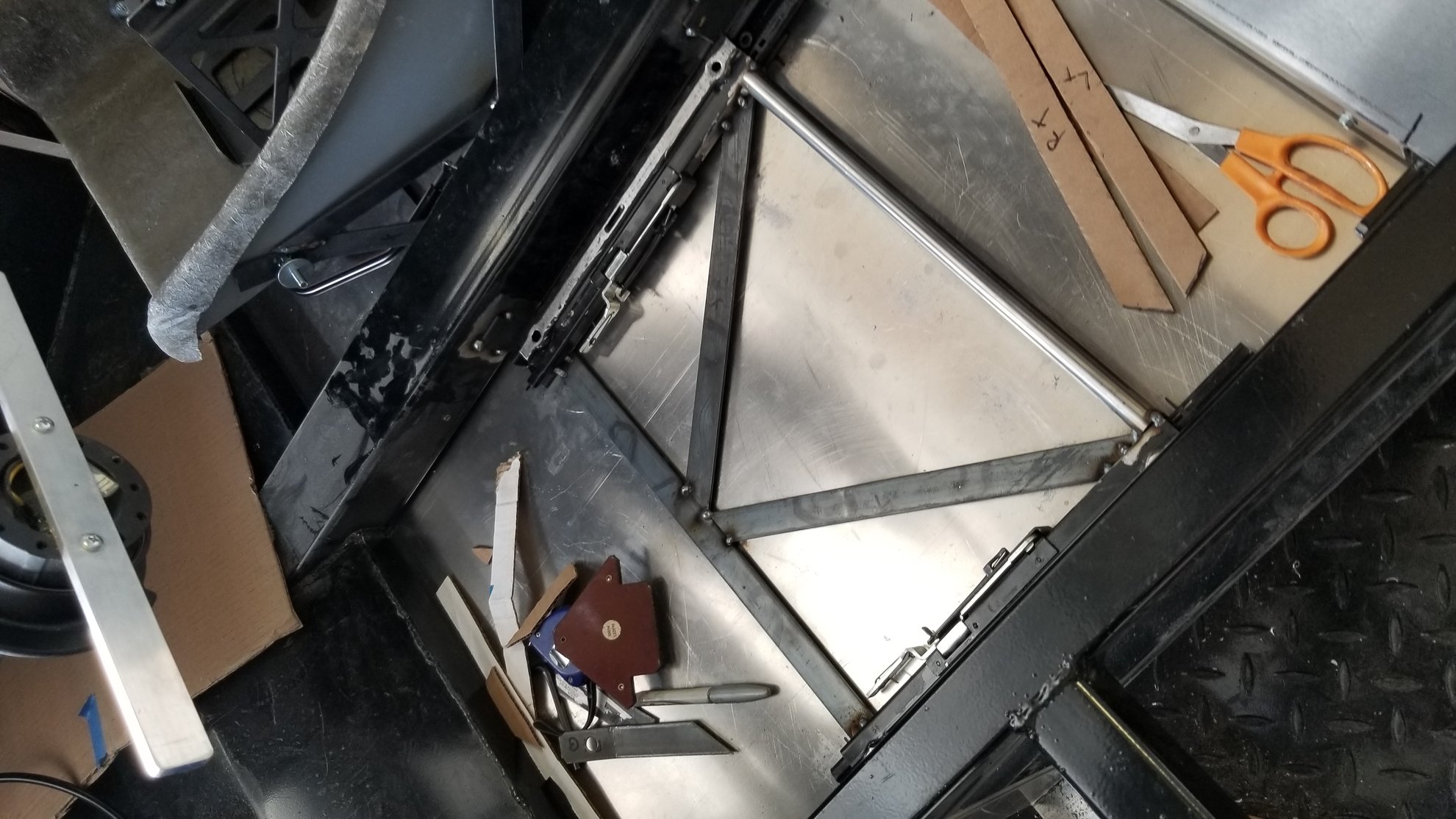 Tak'd into place w/ kart seat style mounting to the FG seat.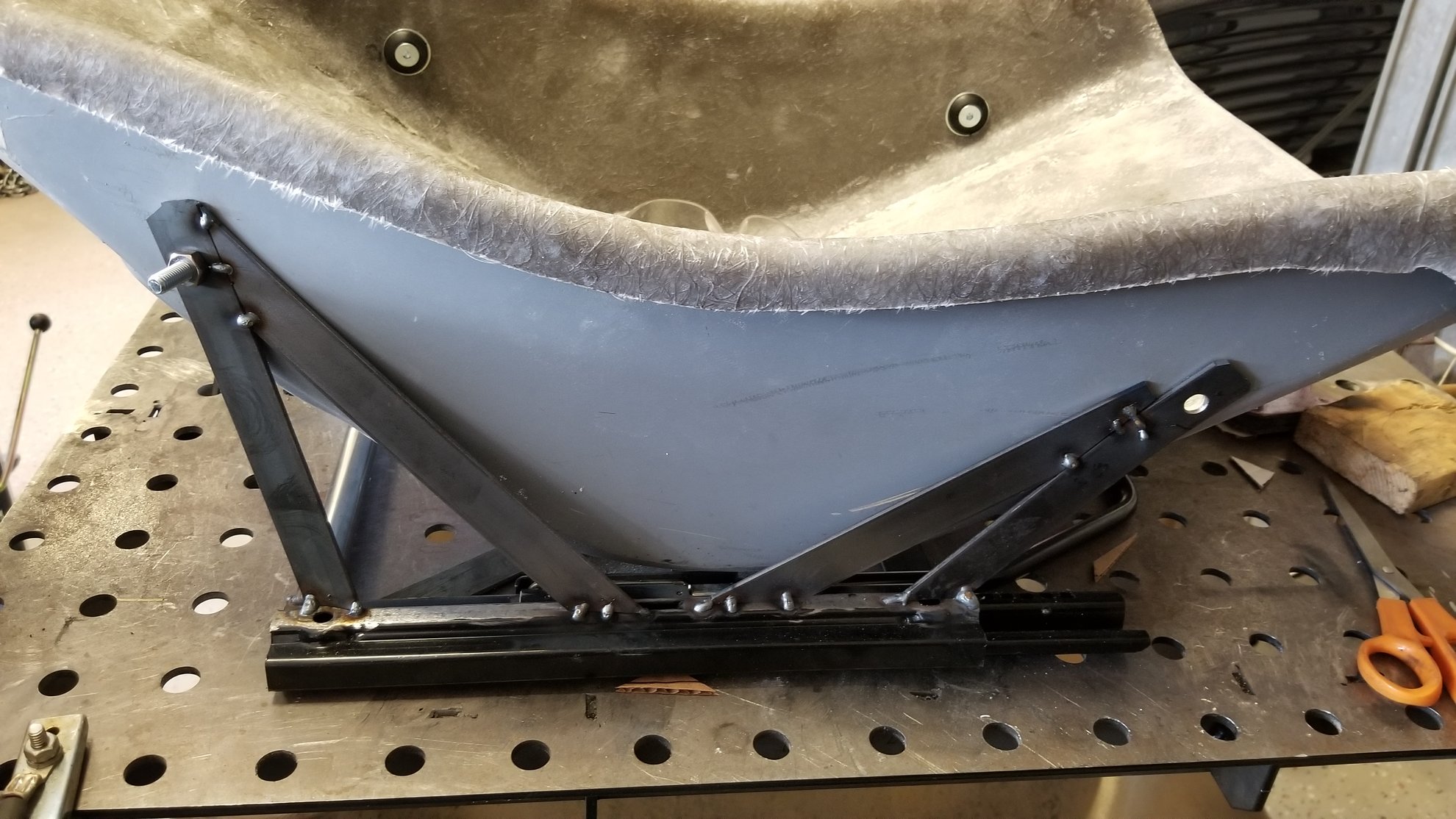 Final: got them apholstered locally, then I sealed them w/ Por15.