Hi
found a company who is providing this great software.
Front Panel Designer  - www.schaeffer-ag.de - Frontplatte, Front Panel, Face Avant, Frontplatten Designer
With this software one can design his switchpanels. You can choose the size, the surface ( i chose black anodized aluminium ) the font for engraving and the color layout of the engraving.
It is easy to use. In germany i directly can order from the software. It is telling me the price adn forwards the order to the company.
The example would cost around 60 Euro.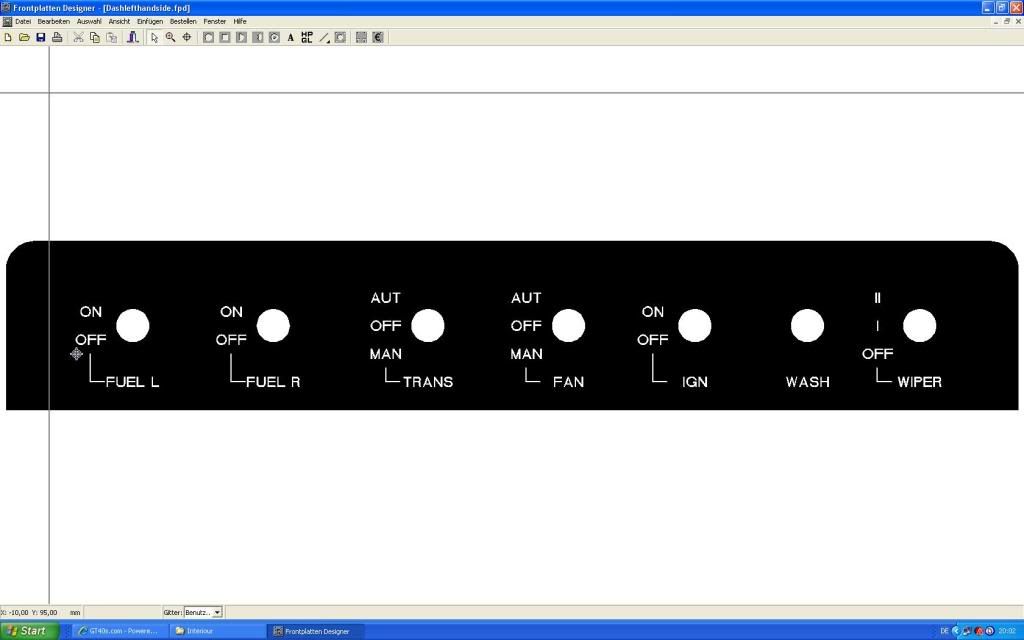 Some other examples of what they did with it
link to the side with color examples
Design colors - www.schaeffer-ag.de - Frontplatte, Front Panel, Face Avant, Frontplatten Designer
Tom