The 8HP55 is an 8 speed automatic transaxle used in Audi Quatro vehicles. Its rated at 550 Nm and as its 8 speed, has very low 1st and 2nd, close ratio 3rd to 6 and overdrive 7 and 8th. Shift points can be programmed to match torque curves of the engine using a Turbo Lamic TCU. There is even provision to add a clutch pedal to this box to convert it to fully manual. This looks like an amazing candidate for a transaxle.
Im currently designing an adaptor to go with this transaxle and Im trying to mate it to a Jag V12 6.0 engine. As the front diff is mounted within the engine plane it requires a funky cutout for the diff and a depth of around 78mm to space it so it will fit.
Im getting the transaxle measured by a third party and have measured my V12 using calipers. Im down to around 15 thou error (I think!) and I dont suppose anyone has the V12 6.0 bellhousing dimensions that I could use to crosscheck?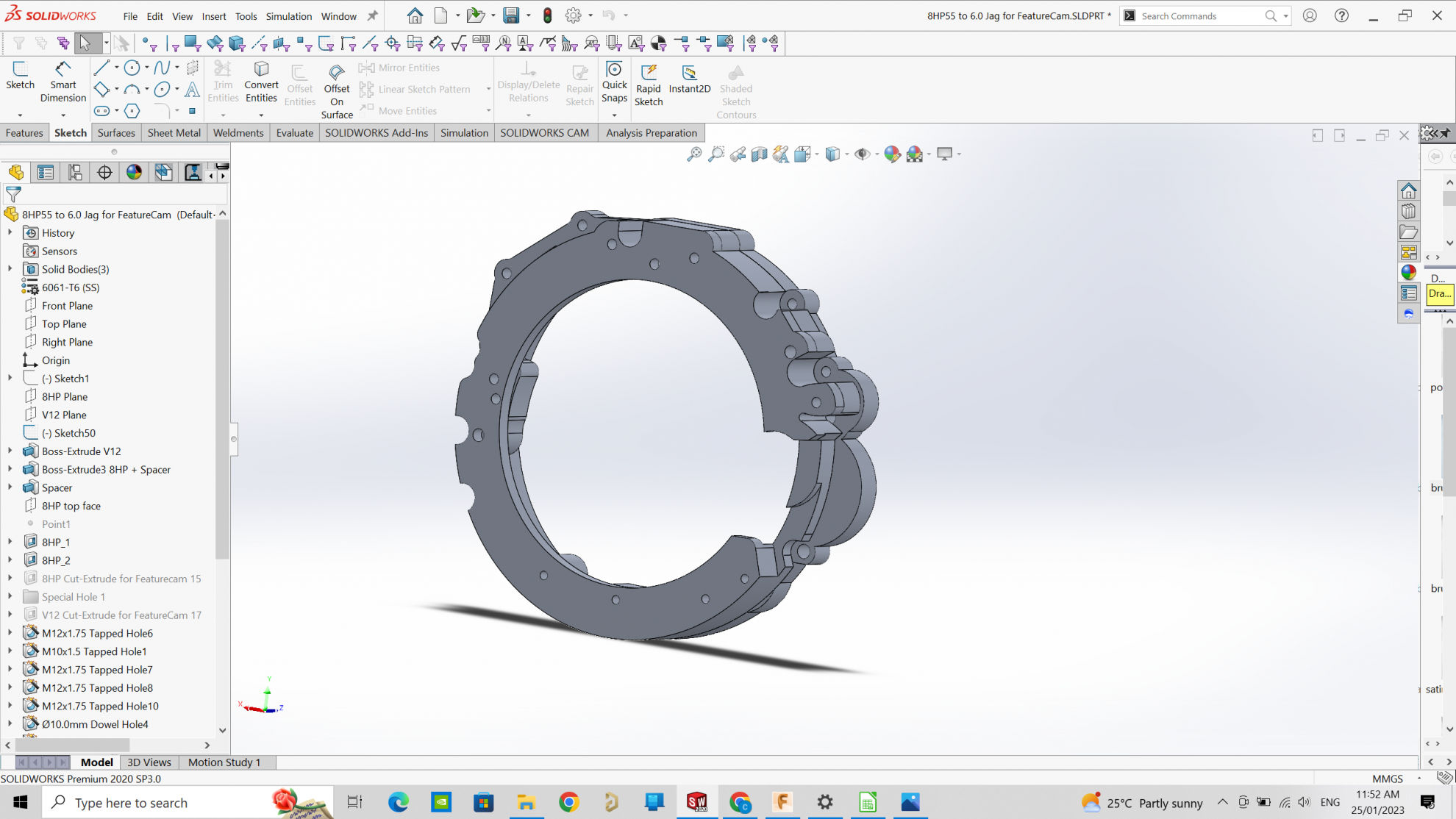 Last edited: