Just spotted this pair of Simca SEV Marchal N.O.S. headlamps on eBay UK....might be of use to someone? They appear to have a lever arrangement to switch between left-dip / right-dip.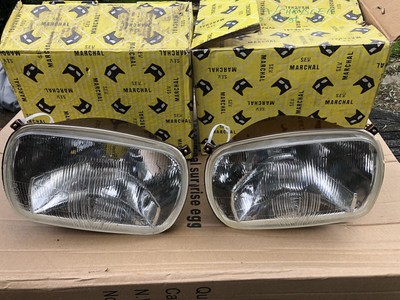 SIMCA 160 160GT PAIR OF HEADLIGHTS BY MANCHAL. Part number 61284403 45179A00 61284413.
No connection with vendor. Just my usual Friday browsing of the small ads!