I have for sale here, a complete, unused but bench tested Mastershift system for the Ricardo transmission. I worked personally, with Lou (owner of Mastershift) to prototype this system on a Ricardo.
As we know, the Ricardo transmissions are pretty bulletproof, but they are also hard to come by and hard to fix. With this Mastershift system, it eliminates the possibility of a misshift, EVERY time. While Mastershift systems have somewhat of a simple nature (in packaging), this particular system has added safety features to ENSURE the shift is complete. The shift is also completed faster than you can kick the clutch and release it, giving you the feel of a live box, but with the accuracy and consistency of an actuated shift from something like a sequential or dual clutch.
The way this system works, for example...if you're traveling down a straight at 4th gear speeds, with an approaching 2nd gear turn, before entering the brake zone you can click the down paddle twice and the 2nd gear indicator will blink. The system will wait for you to push the clutch. Once you enter the braking zone, heel/toe (or just push clutch if you aren't heel/toe capable), the shift will actuate from 4th to 2nd in approx 3/10's and complete the shift. By allowing you to select the gear before the turn, it lessens what you're doing at once, allowing you to hit your marks, keep both hands on the wheel, etc. The system will only work if you have the clutch pushed. If for any reason, (synchro wear, internal transmission failure, system malfunction, off track excursion) the shift doesn't complete, there is a hydraulic line hold that will keep the clutch disengaged to protect the transmission. It also won't allow the shift without the clutch disengaged, etc.
What you get here is a paddle shifter for your steering wheel, the control box, electronic gear indicator, cable designed specifically for this transmission, hardware, new harness, installation cd, etc. Lou will also gladly assist you in make the system function flawlessly, as that is his goal.
We spent over 8k developing this system, and I'd like to pass it on to someone (price is certainly negotiable but lets start at that number). Mastershift won best engineering award at SEMA just two years ago, so his systems have come a long way. There were some negatives in the early years, but his systems are reliable and used by many builders today.
This would be a great system for an SLC or any project using a Ricardo. PM me directly for further discussion and direct contact information.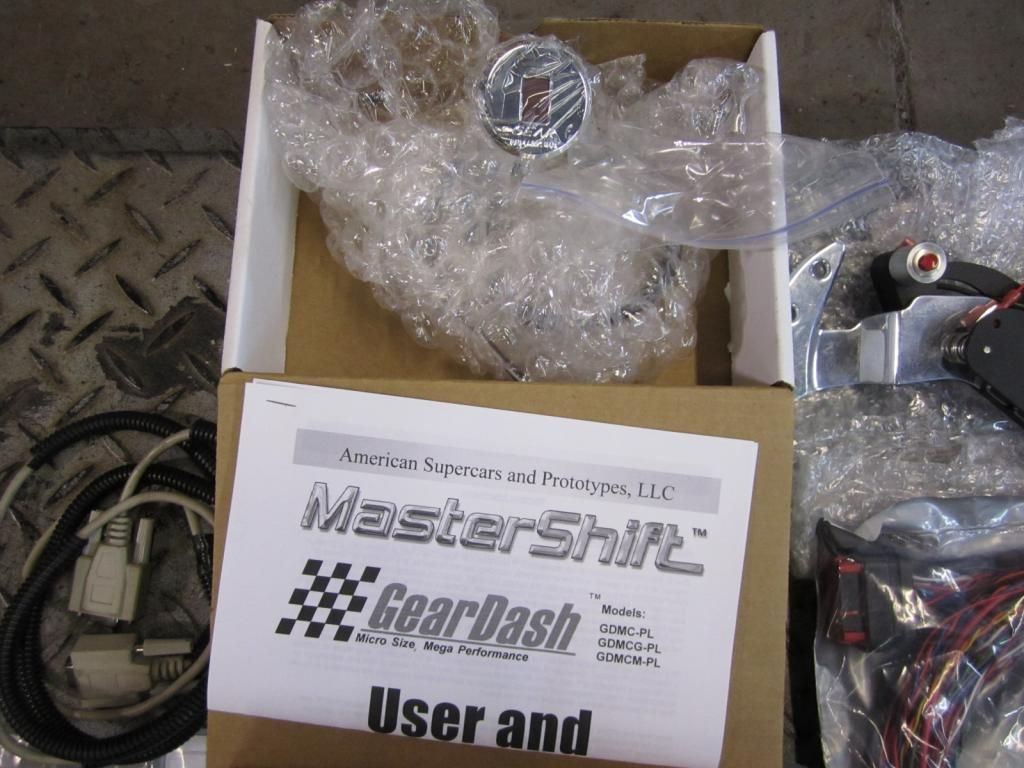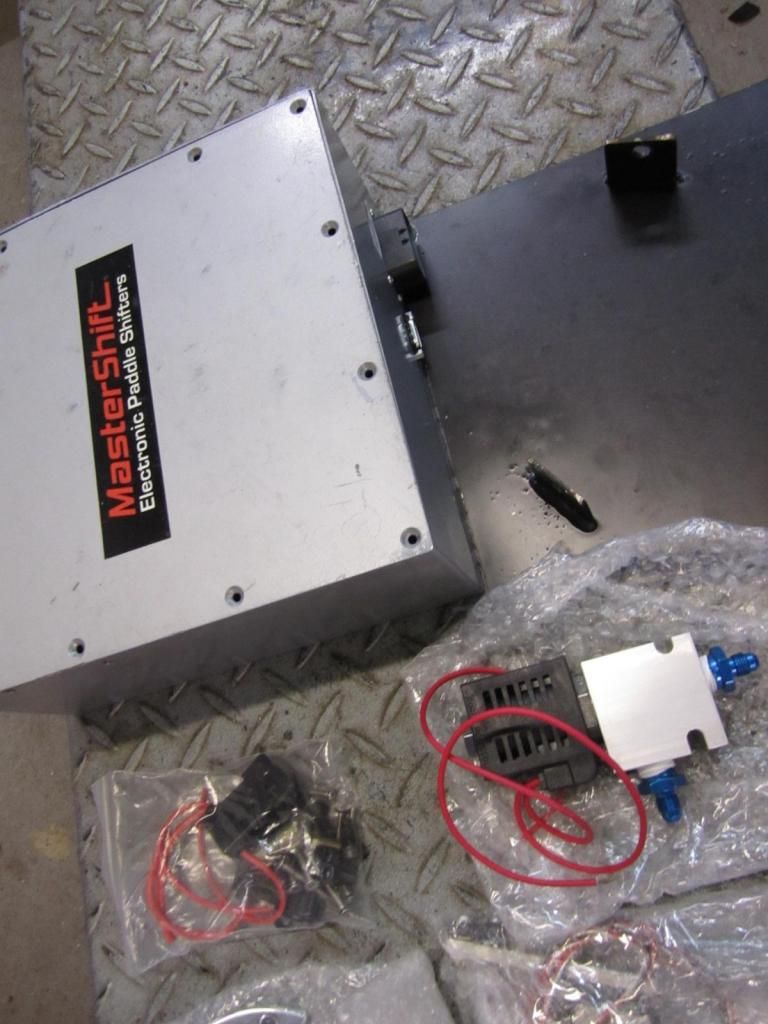 Last edited: