Hello guys,
I have a beautifully build GT40 for sale here in Durban, South Africa. It was a scratch build, by an experienced and very skilled fabricator.
(this is his 3rd GT he built) I have hundreds of foto's to show of the details and engineerning and fabrication quality.
The bodywork itself took the builder a year to complete, and you will not find a better finished body then this one.
Tight panel gaps everywhere, doors closing properly and aligning properly, the back of the panels are as beautifully finished as the outside etc. etc.
I'll start with this post, with just a few overview pictures, and i'll start adding more and more detail pictures over the course of the next few days.
You'll see the car also has a few tricks up its sleeve by the way.
The color is a Ford Mustard Olive by the way, no decals all painted.
Being sold from SA, it can be a very very attractive price for the US market, get in touch!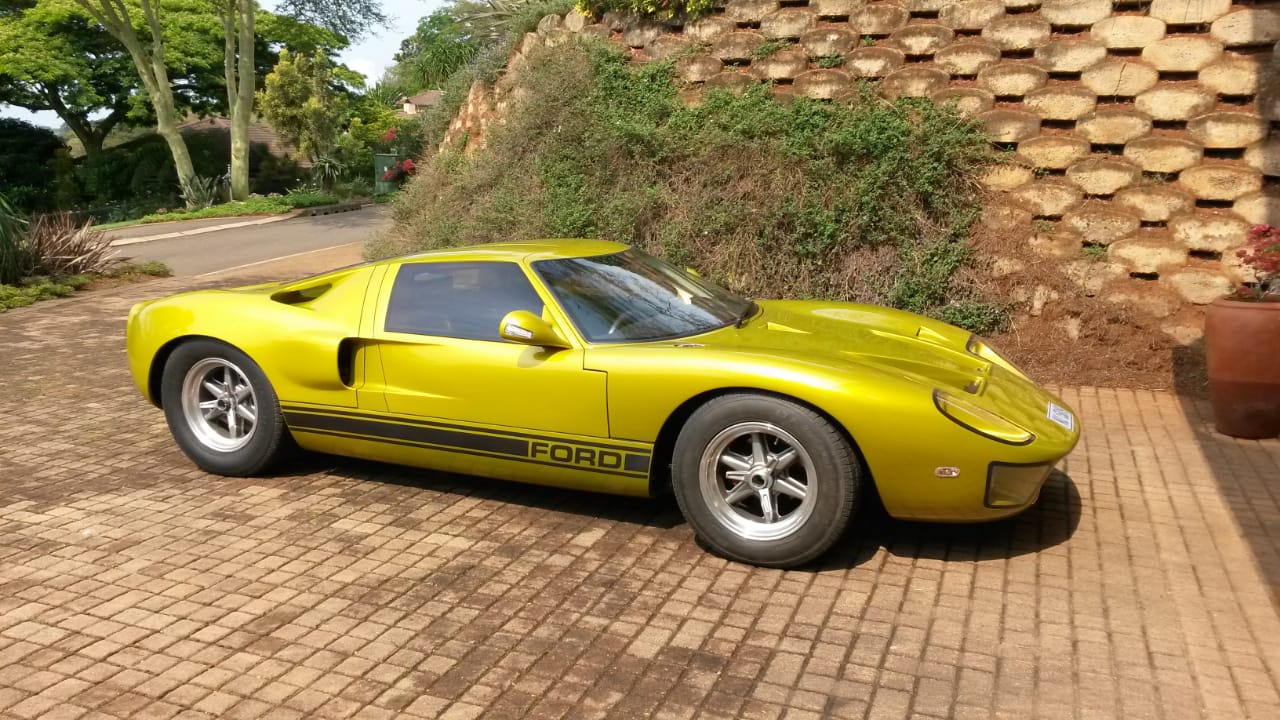 Last edited: