Mounting a starter in place other than OEM can be done. For the Coyote engine in my Miura, the starter needed to be moved over to the other side of the engine to provide clearance for the transaxle.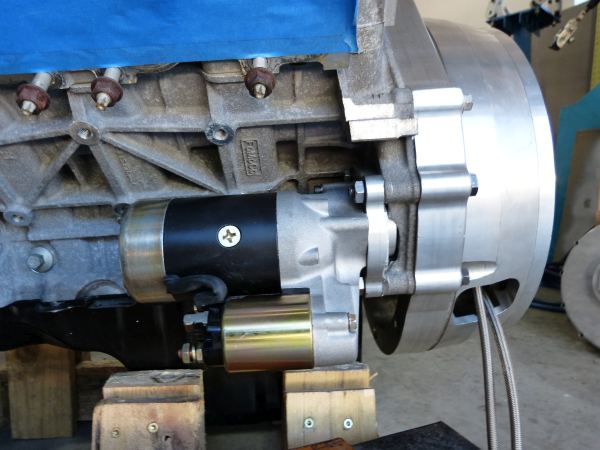 An aftermarket, gear reduction starter commonly used for SBC was used. The bellhousing bolts were dual purposed to hold the starter by using longer bolts and a set of nuts on the long tails. An adapter plate was made on CNC mill and a bunch of aluminum carved off of the engine block to allow the starter gear to pass through to the flywheel/ring gear.
It took some time to work out how to do it, but in the end wasn't all that complicated. It feels a bit weird taking a die grinder and burr to the engine block but once the chips start flying it's just another custom bit to a custom car.