HCF is pleased to announce a kit that automates the operation of the Graziano L140 transaxle, allowing for a clutch-free sequential shifting operation. The HCF kit was designed by the same firm who designed the automated gearbox systems for Volkswagen Audi Group in the Gallardo and R8. The system is bespoke, but adapted from the gearbox control system in the successful Dallara Stradale.
The kit will consist of the following items, as depicted below:
1) Hydraulic main unit with solenoids, pressure sensor, filter and accumulator
2) Two instrumented actuators for gear selection and engagement
3) Electric oil pump
4) Hose kit and nipples
5) Wiring harness
6) Electronic Gearbox controller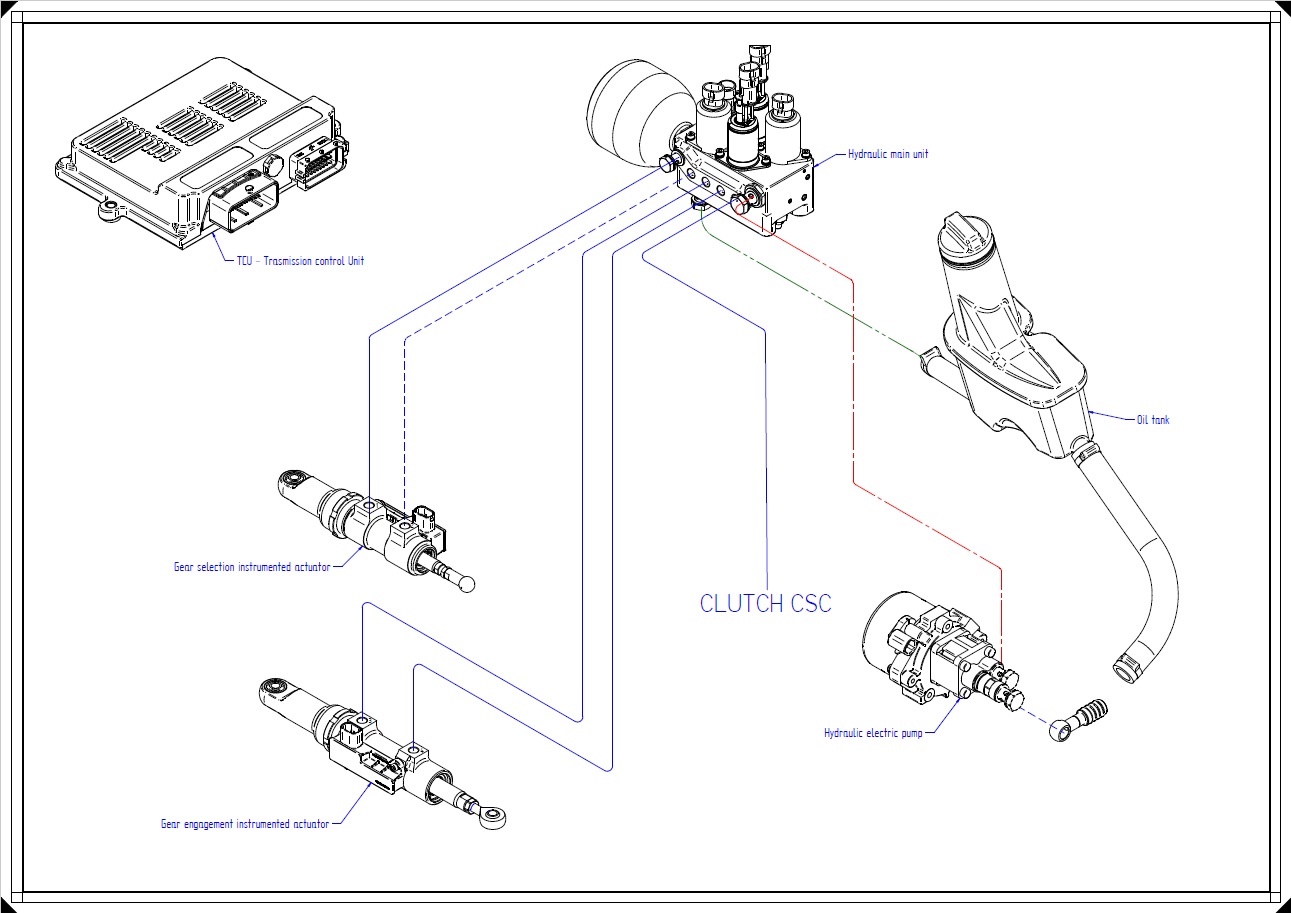 Like popular racing transaxles available, this conversion allows for the driver's hands to remain on the steering wheel and for shifts to take place faster than with a conventional H pattern shifting motion. Operated by paddle shifters or a strain gauge, shifts are accomplished in 186ms as depicted on the chart below: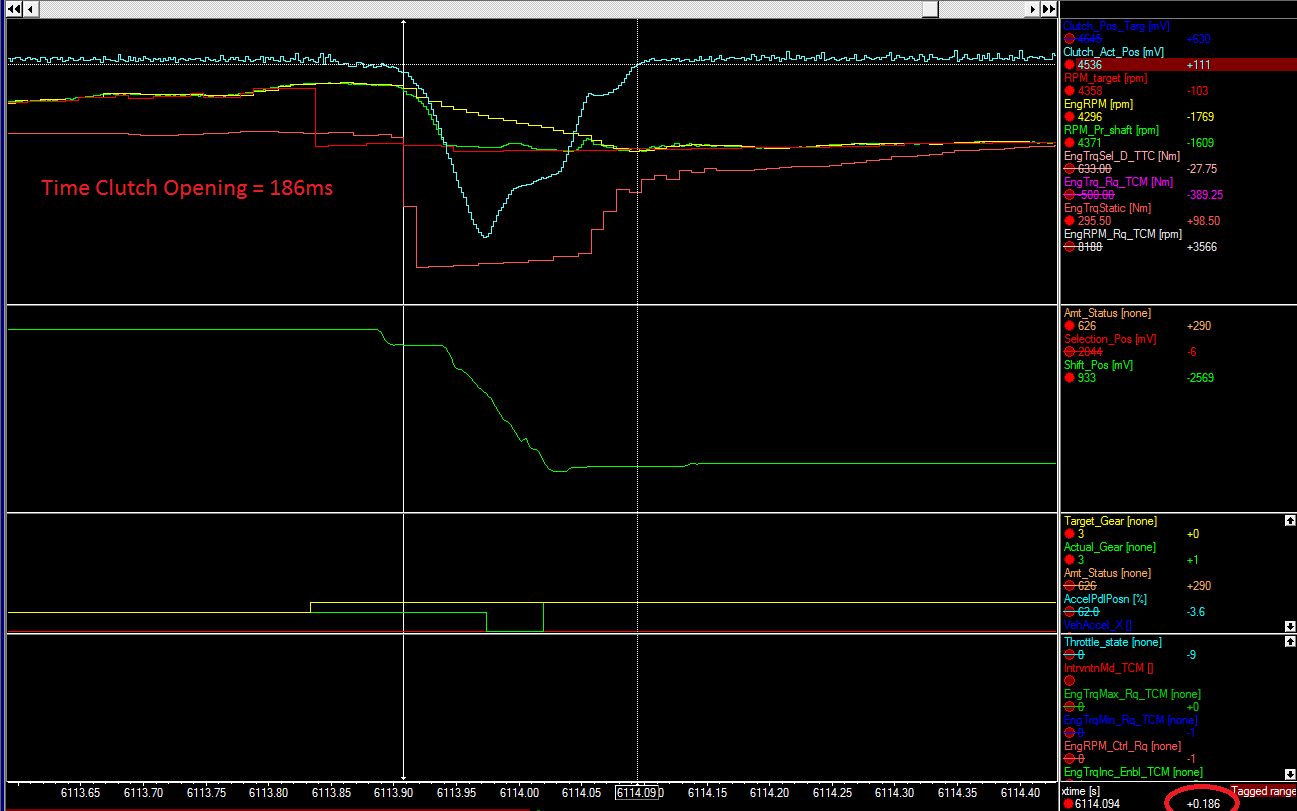 The primary benefits of HCF's sequential shift conversion versus currently available alternatives are:
Expense: roughly half the cost of a quality racing sequential gearbox
Longevity: avoid expensive, frequent rebuilds of a racing gearbox
Replacements: readily available, mass produced gearbox replacement parts
Configuration: retain helical cut gears for strength and noise suppression
Strength: higher proven torque capacity in the L140 versus racing sequentials
Safety: making use of the L140s speed sensor, over-rev conditions can be prevented
The system has been through extensive testing and has a service life north of 50k kms with no maintenance required. The system will retain the OEM release bearing used in the L140 and will be optimized to work with HCF's Kevlar and Ceramic clutch packages. Wheel speed sensors are incorporated into the programming to maximize safety and minimize the potential for damage to the engine and gearbox from a manual over-rev situation.
Gearbox controller and actuators will be provided fully programmed. Final install into the car will require inputs for Engine RPM, gas pedal position, a brake signal and an output to cut ignition.
Pricing for the kit is estimated at $10k and assumes there are 10 customers committed to it. We have been discussing the potential for this kit with several existing customers and have 3 commitments so far. Compared to alternatives, we believe this conversion represents a strong value to owners desiring a sequential gearbox without its many drawbacks.
If there are any questions, please feel free to discuss in this thread or reach out to us directly at
[email protected]
.
Thank you,
John