Photos of my car with Halibrand wheels and then two hours later with Borrani wire wheels.
In 1967, 1030 had Borrani wheels but by 1969 they were replaced with Halibrand wheels. It was time for new tires and I decided it was time to go back to the Borrani wheels.
I've had the Borranis sitting in my closet for twenty years, so I forget where I got them from as refurbished wheels. One of the "new" Borrani wheels has "1045" stamped on the rim. I can't help wonder if it came from 1045, a Mk I road car.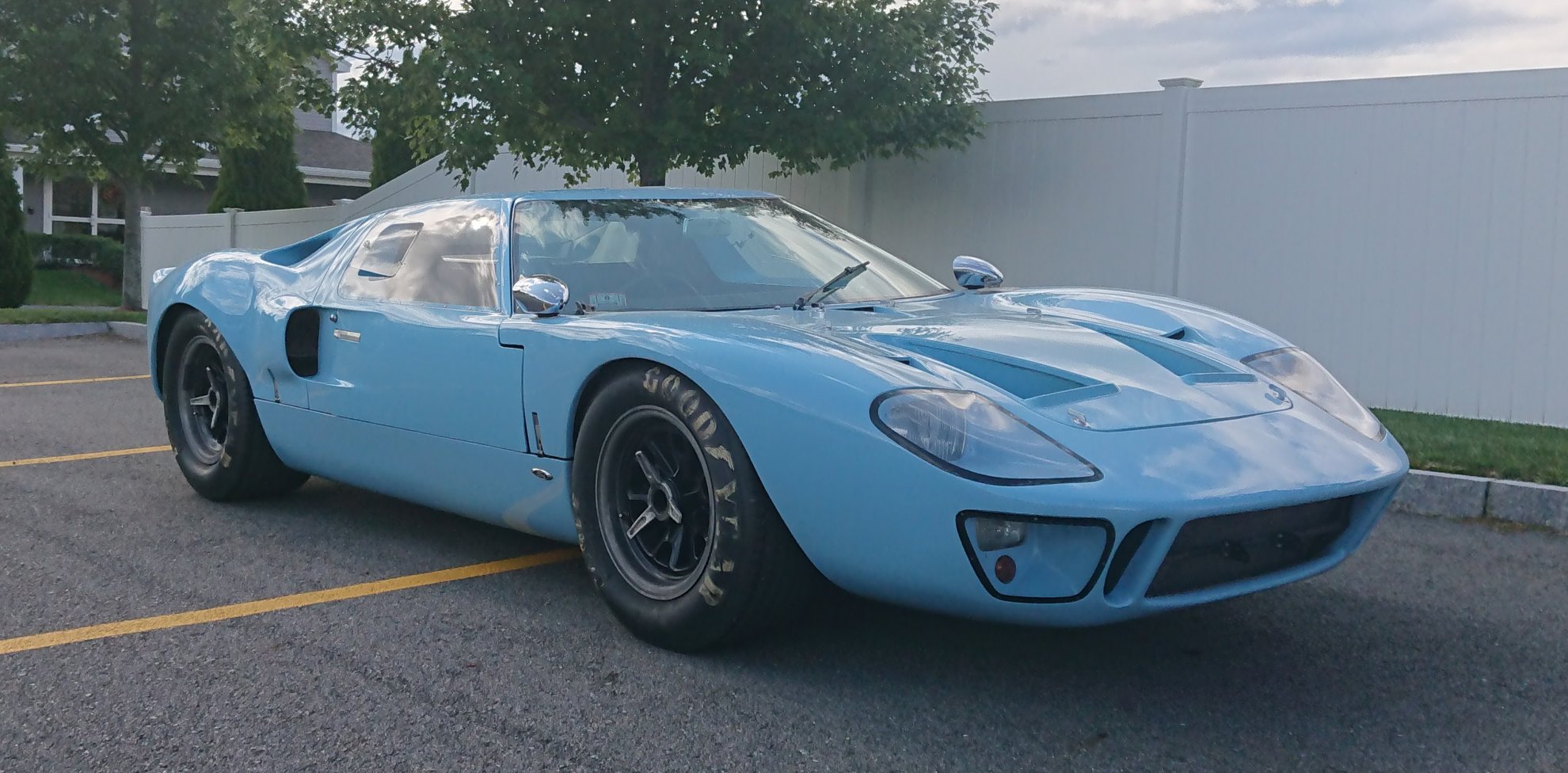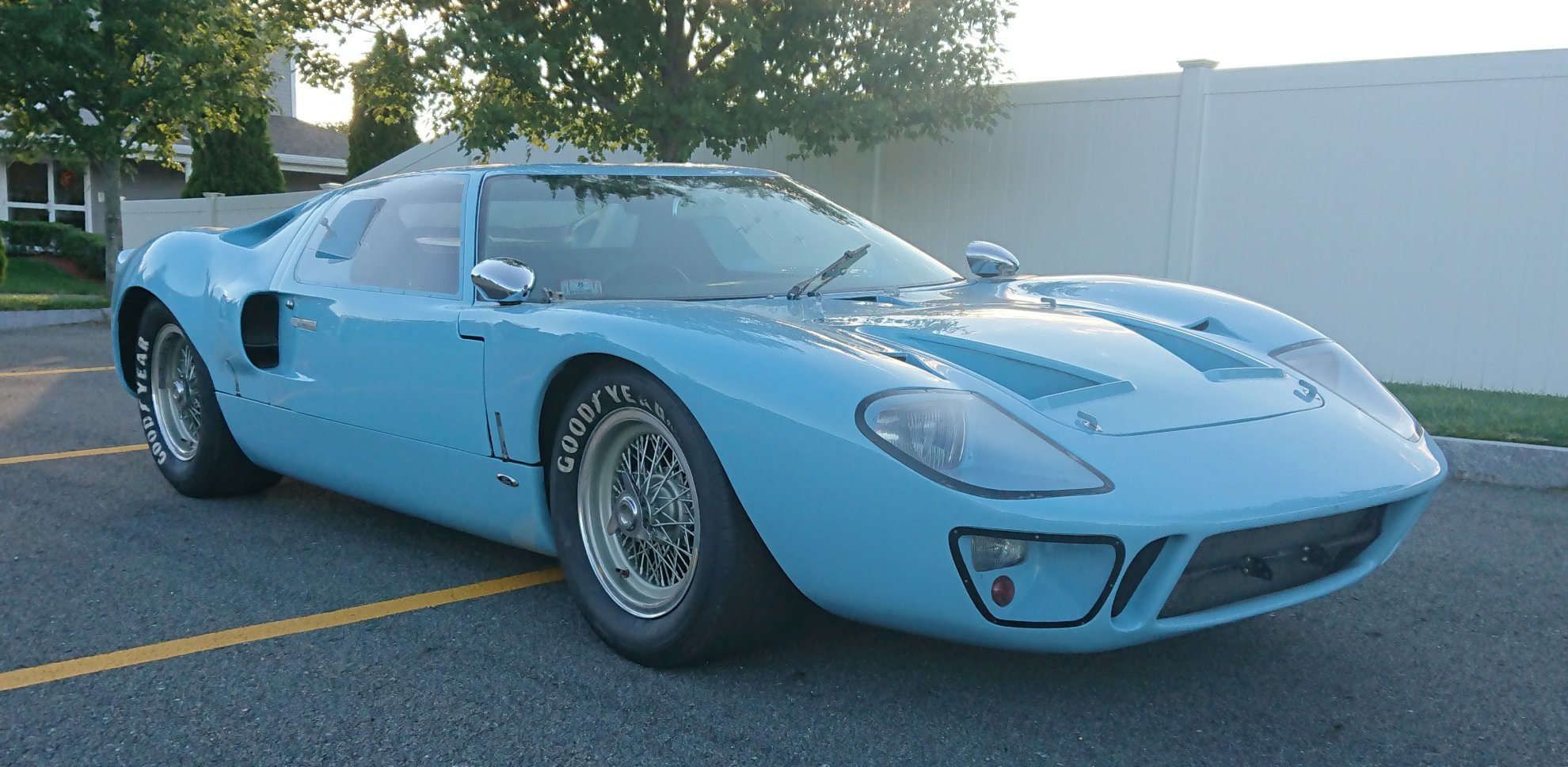 You can't see it, but in the nose there's an original Borrani spare wheel that came with the car.
For street use, I think the Borrani wheels look nice.