Brian.
The engine looks good. Have you validated that your induction will fit under the SL-C's window? It looks like the rear is going to be really close.
Given how high the inlet is you probably won't need to modify the rear hoop on the roll cage which saves work. You'll need a 120+ degree tube to relocate the throttle body. My engine also came with a LS7 throttle body and it's size caused packaging issues. I replaced it with a LT5 throttle body (all of the LT throttle bodies are smaller). Here's a few pictures of what I did:
I had to modify the rear hoop which is an easy change. However it's going to make the passenger seatbelts complex to implement.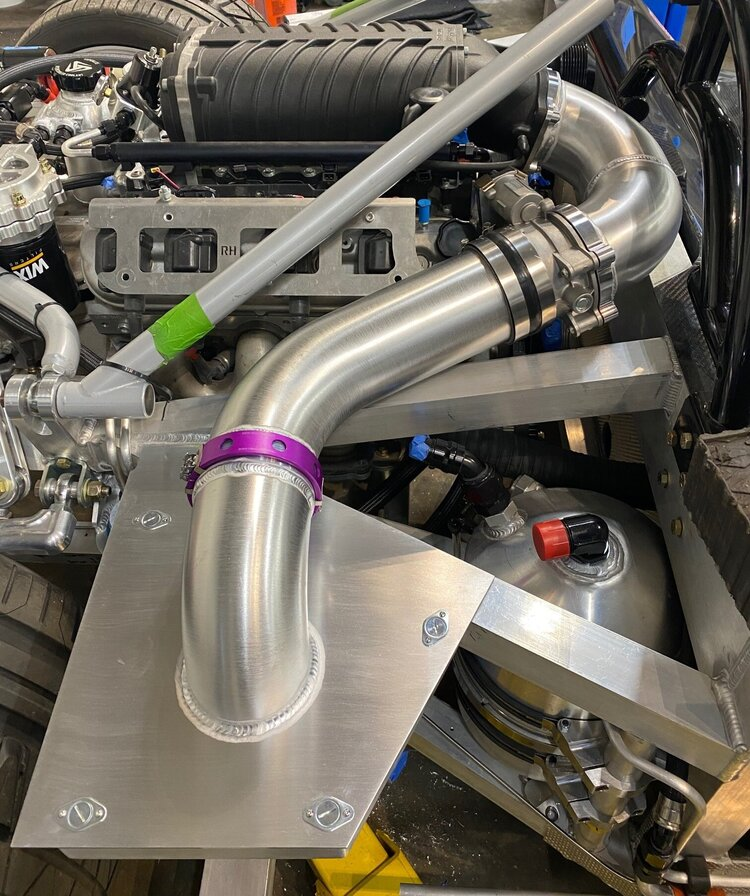 ls7 on top and LT5 on bottom