Hi all,
I never created a build log thread. I know that 90+% of the build logs are for guys doing the builds in their garage. Hence, why I didn't create a build log. However, even though I am doing a Turnkey build, I am spending days and nights focused on all of the aspects that I am thinking through. Given that most builds take 2+ years, most builders have more time to contemplate about their customizations. However, in a turnkey build you only have a few month window to make the decisions which makes it much more challenging to think through, "decide", purchase and coordinate all of the aspects of the design you have in your head. With that being said, I have chosen to focus on the customization to the interior, body and dash which have kept me incredibly busy.
Note - I also really appreciate all of those who have provided input and measurements the last few months as I have been designing some of the customizations.
With all of that said, here is what I have planned for my car:
A.
Build/options list:
Body Style: Race Tail​
Gelcoat Color: Red - Ultimately, the car will be painted a Candy Red with a hint of underlying gold pearl. I am also having some thin Gold stripes on the leading edges (e.g. on the front and rear splitter, side skirts, cockpit window, etc.) Although they will just be accents, they will be pretty bold. Imagine the SLC in a deep candy red with these stripes.​
​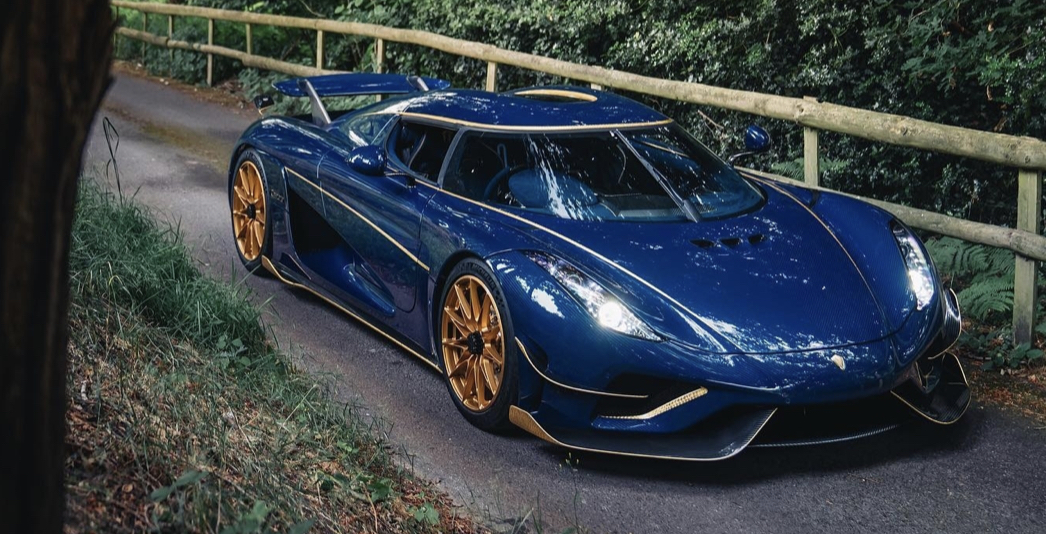 ​
Engine:​
LS376 Engine 525HP - Being built here in Florida by Performance Unlimited. I have a whole spec on the performance parts that Steve is using but chose not to list everything here

LS7 Exhaust manifold
LS3 Corvette Oil pan -12624617
Oil Pump Pickups - 12624497
Windage Trays - 12558189
Holley Sniper EFI Fabricated Intakes 822102-1
Transaxle: TBD​
Transaxle / Engine Adapter Plate: None​
Engine: Fuel System Kit​
LS Front Dress Kit: LS Front Dress Kit​
LS AC Compressor Bracket: LS AC Compressor Bracket​
​
Rear Wing & Mount: Carbon Fiber - To be mounted up high in Race position (but with the sides winglets similar to the Ferrari P80/C shown below)​
Doors: Automatic / Motorized Door Open and Close (Allan's design & Equipment)​
Mirrors: Door-Mount Style​
Windows: One Piece​
Splitter: Street, Carbon Fiber​
Side Skirts: Carbon Fiber (But I source this myself with the winglets near the rear wheel)​
Fender Vents: I waivered and changed multiple times. Fran and I are looking at just cutting the vents into the existing fender) I want it to look like the Ferrari P80/C​
Windshield: DOT-Approved Glass​
Rear Window Vents: Carbon Fiber​
Inner Fender Panels: Fiberglass​
​
Wheels: Forgestar CF5V​
Wheel Sizes: 19 x 9.5/10 Front and 20 x 12 Rear​
Wheel Color: Gold​
Wheel Hubs: Five Lug​
Brakes: Brembo OEM​
Brake Caliper Color: Gray - I will have these painted during body work. I am thinking Blue​
Parking Brake: Complete Kit​
Drive: Left Hand​
Shock Absorbers: QA1 Double Adjustable​
​
Safety Cage: 6-point street (6PS)​
Steering: Race Only, Power Assisted​
Suspension Upgrade: None​
Dashboard: Carbon Fiber Trim​
Driver Seat: Two-Piece Fiberglass​
Passenger Seat: Two-Piece Fiberglass​
Cockpit "Tub" and Panels: Fiberglass​
A Pillar Covers: Fiberglass​
Extended Door Panels: Fiberglass​
Fuel Tank: Standard​
Exhaust: Rear- price TBD​
Cooling Tubes: Custom Welded Stainless​
Front Nose & Rear Clam: custom made hinge​
Front Box Heat Deflector: Fiberglass​
B. Customizations:
There are several customization that I have spending A LOT of time on:
Hood Vents - I love the hood and wheel vents on the Ferrari P80/C. So I am going for a look as similar as structurally possible

Wheel Vents - as noted above, I initially contracted to get the Carbon Fiber wheel vents. Then I saw the wheel vents on the Ferrari P80/C and I JUST couldn't unsee them or forget about them. So Fran and I are looking at just cutting the shape of vents into the existing fender to make them similar to the following

LCD Dash - I have contracted with Tino at LCD displays to make my completely custom 10" LCD dash and the Center Console LCD dash with all of the controls to operate the vehicle. I plan to make the dash and console have a mixture of Tesla and C8 Corvette dash styles. Tino's solution is VERY reasonably priced and has a ton of options. Tino has been great to work with and has done a amazing job on the design and coding the system. It is looking very cool. Here is a just glimpse into the Dash LCD Tach that Tino shared with me today. Note - he is just demonstrating the movement of the needles in the following video.
I am sure that I have missed a lot and there are still some things about the build that are "To Be Disclosed" as the build progresses.