Chassis / Tub Assembly, Part I

The D Type kit is typically delivered with the front and rear sub frames already bolted to the aluminum tub. We instead acquired a bare tub from RCR and did the assembly. The following discussion will have limited relevance to anyone building a D Type, except for some small changes we made.

It seems so simple: just drill a few holes and bolt the frames to the chassis. Yea, right. It proved to be about a fifteen hour job.

The rear frame indeed is a simple matter of drilling the holes and bolting it together. The front frame was a bit more challenging. The welds on the leading edges of the tub which mate with the angle brackets must be carefully ground down to match the inner radius of the angle bracket. When grinding down the welded seam the goal was to take off only what was needed and not an ounce more. An angle grinder with 40 grit paper was used initially followed by hand sanding with 80 grit paper on a long board. A template (I am fond of making templates) helped assure accuracy.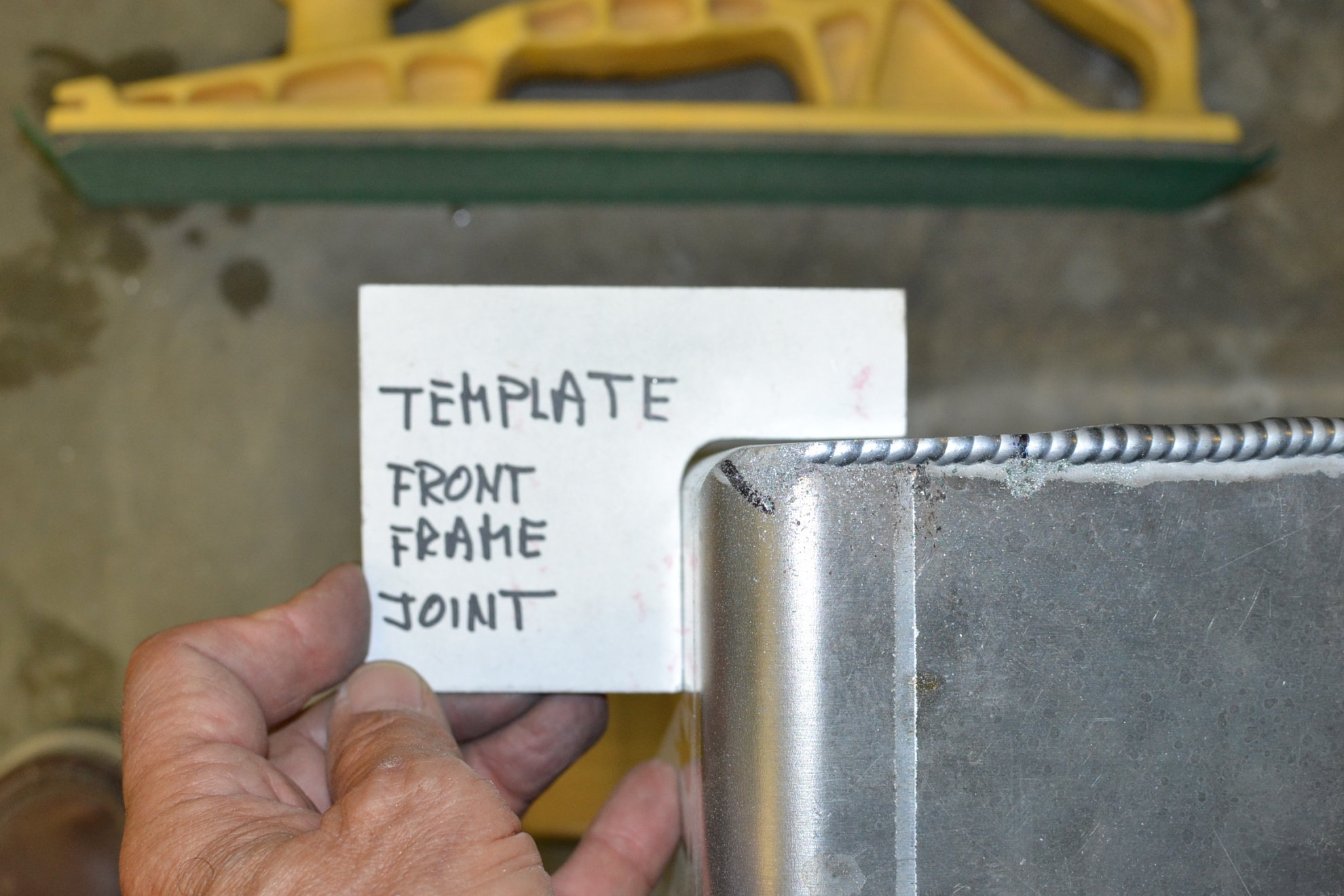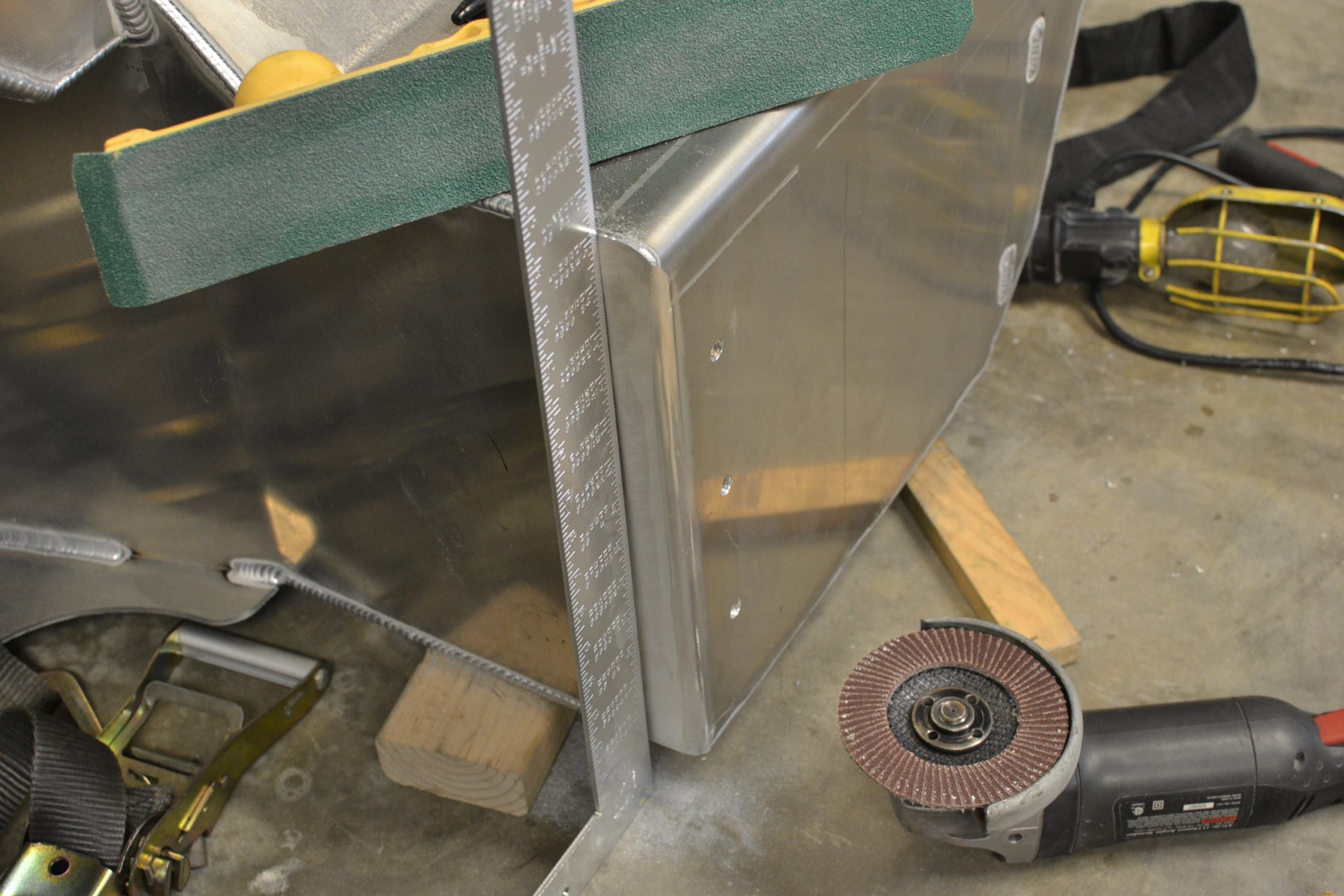 A come-along was used to carefully pull the front frame into position – the fit was that tight. Even with the come-along the last quarter inch or so could not be closed. Only when the six forward bolts were tightened did it slide into position. Once properly positioned the remaining holes were match drilled. It is now ready for final assembly.