Figure I'd throw out this issue for some comments before I contact RCR.
I just put the body on the chassis for the first time and it appears my front tires stick out too far. I chose the recommended tire sizes on the Superlite web site which is 285-30-19 for the front and 335-25-20 for the rears. The rears fit fine, but with zero toe and zero camber the front wheels stick out .75" from the top of the fender.
If my calculations are correct, if I set camber to 1 degree negative the tire should tuck in about .5" at the most leaving the top .25 to .33" of the tire poking out from the top front fender. That fitment doesn't seem ideal to me.
The front lower control arm rod ends are in as far as they can go. Would like to know what other SLC builders think. Thanks!
Here is a pic with the top fenders on...
A pic from behind the tire....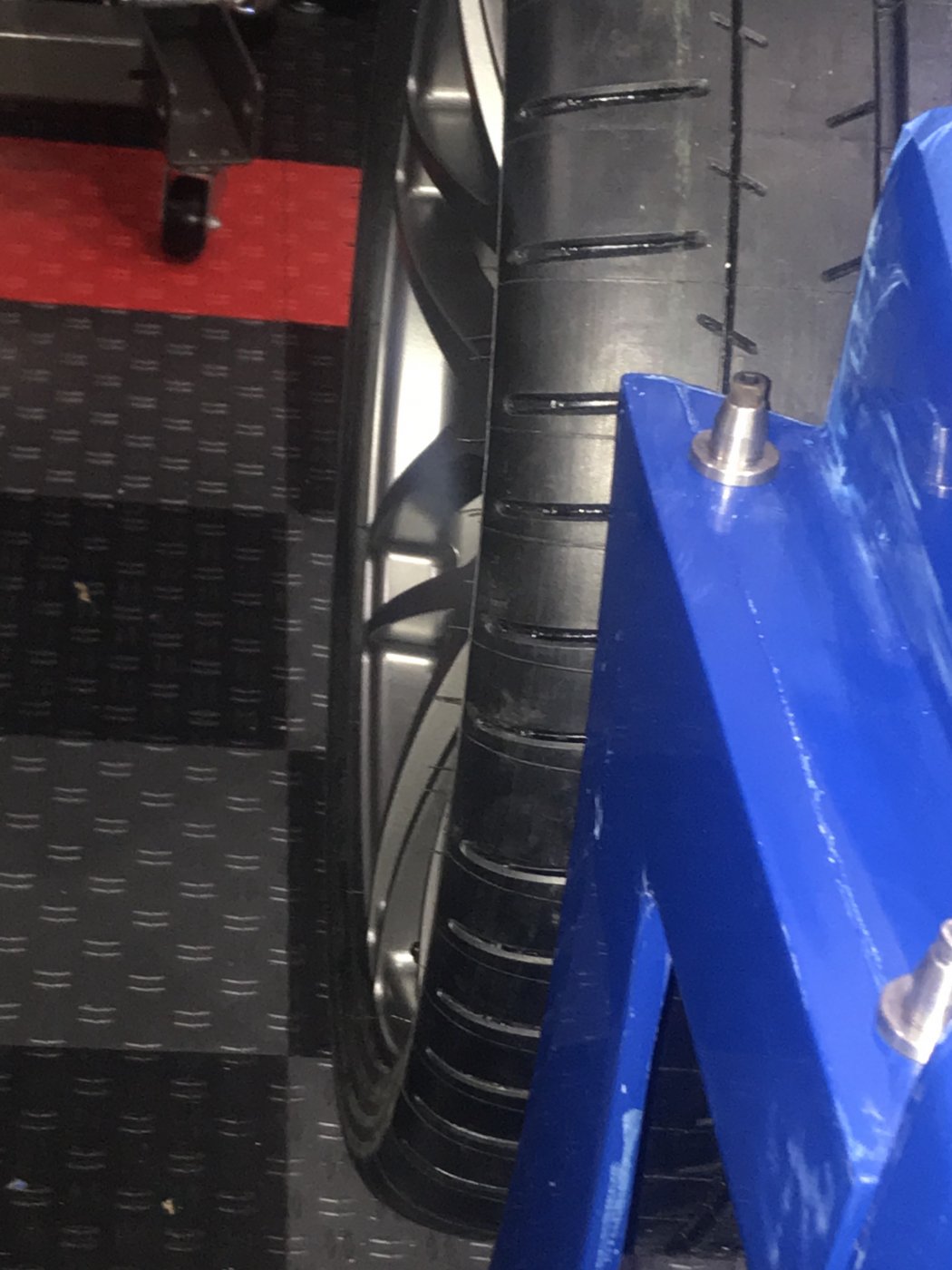 Last edited: