I covered some of my experience with taking off the stock flywheel on my LT4 crate engine with Ken Roberts who has been a great help. I had a plan to install and torque the new flywheel bolts tomorrow based on what I reviewed with Ken. But now that I cleaned the threads in the crank and wiped off some black/charcoal residue I figure I'd throw this out to the forum since I am still not 100% sure.
Being a new builder I appreciate All the help so far. Here is a list of where I am at.
1)loosened and removed the stock LT4 flywheel
2)Oil started pouring out of the bottom two holes,
3)Apparently the engine is filled with oil and when you remove the bottom two holes on the crank shaft which hold the flywheel oil starts coming out,
4)pretty much got oil all over all the threads on the flywheel bolts and crank shaft.
5)Drained the oil and ordered new GM Flywheel bolts
6)So the plan was to clean all the threads in the crank shaft as best I can with brake cleaner and install new bolts.
7)The factory bolts have some type of thread lock on them and are designated as one time use so I bought all new ones.
8)So tonight I cleaned the threads out with Q tips and brake cleaner and there is a black substance on the threads which to me looks like anti-seize. It is definitely not engine oil which is gold-brown. It is more a chacoal color.
9)So now that the threads are clean I am wondering what the best approach is....
A)Install and torque the bolts as-is without applying either blue loctite or anti-seize?
B)Apply blue loctite and install?
C)Apply anti seize and install?
Any guidance would be appreciated. Thanks, Joel
Picture of new stock bolt...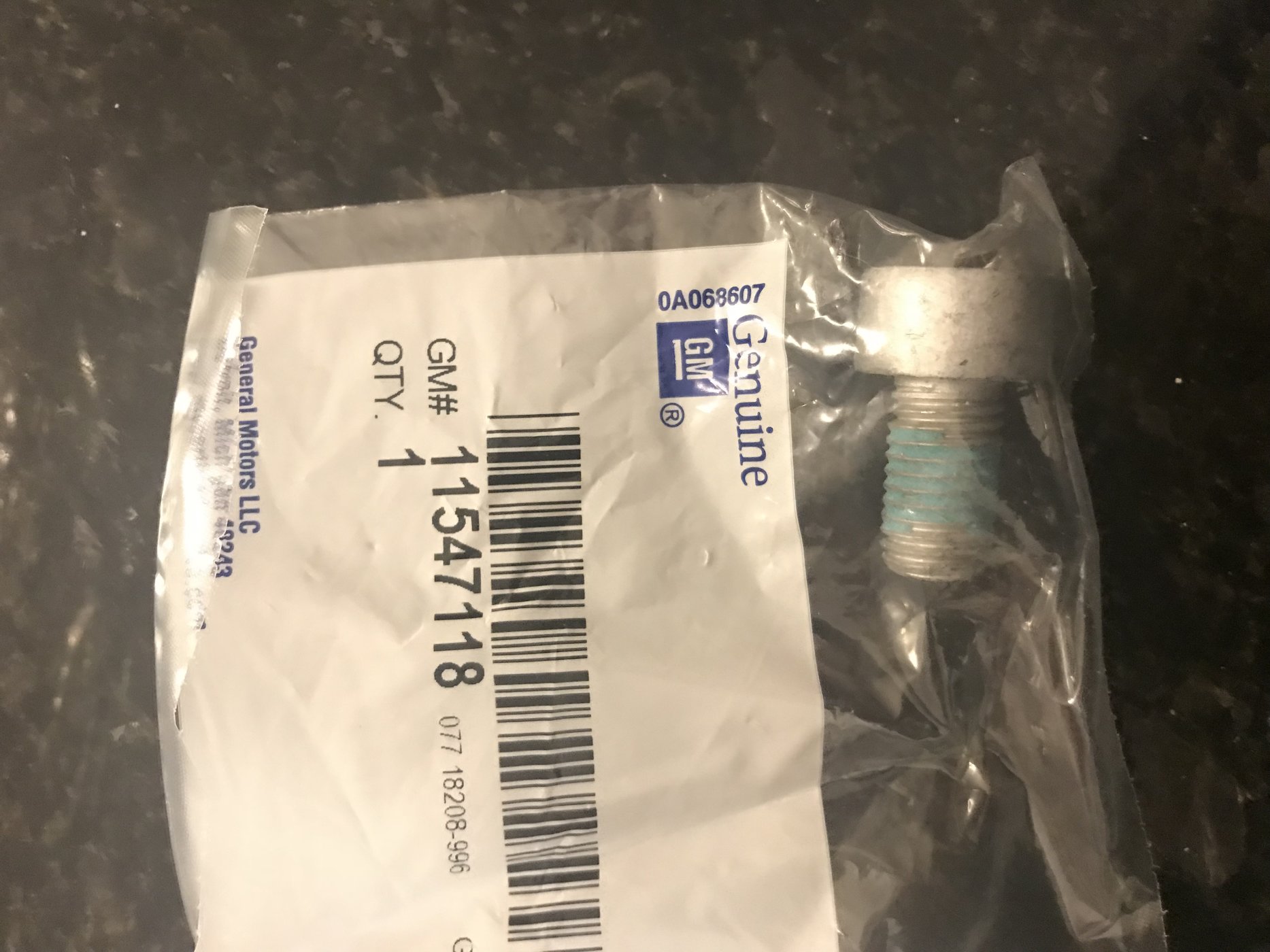 Last edited: