Yay, the wiring is complete (for now) or at least as far as I can go for now.
Many builders have run wiring on top of the footbox beneath the dash panel. I chose to run all my wiring inside the footbox so I can still access it with the dash panel in place. This was not easy for me to get to but I can get to it.
The one terminal block runs to the rear engine compartment, the other to the front. All wiring is thru a large 12 gauge, 12 conductor cable.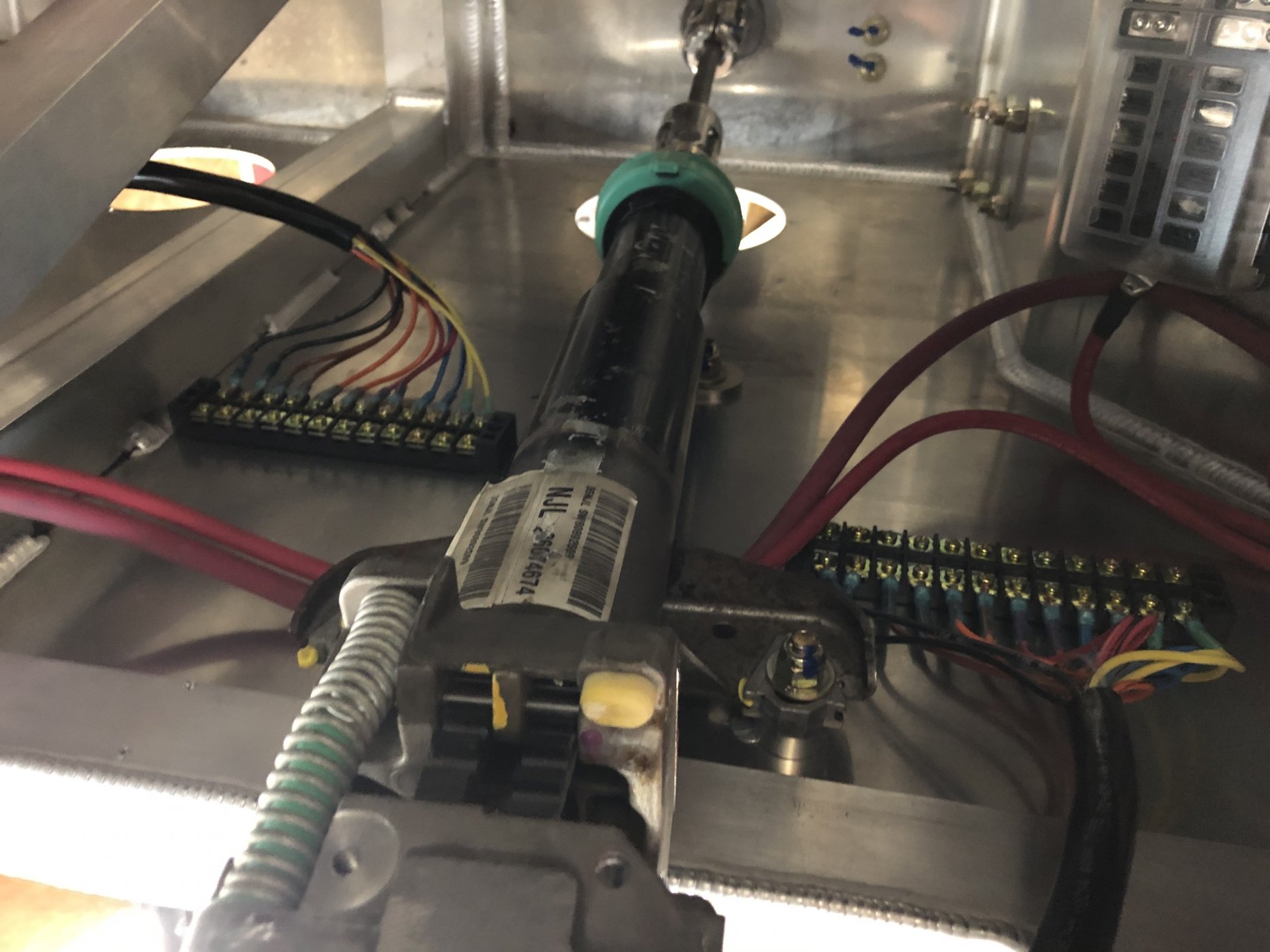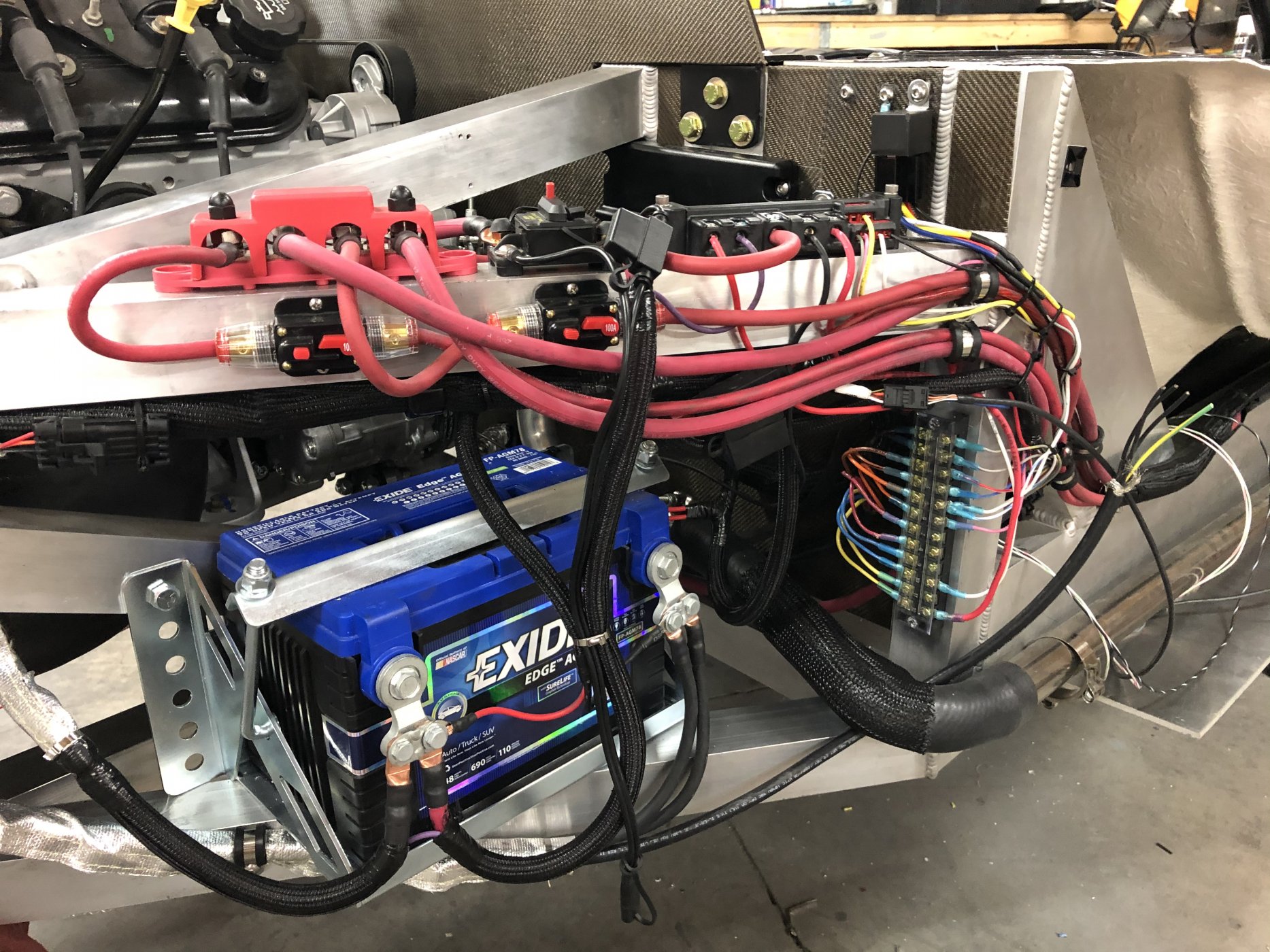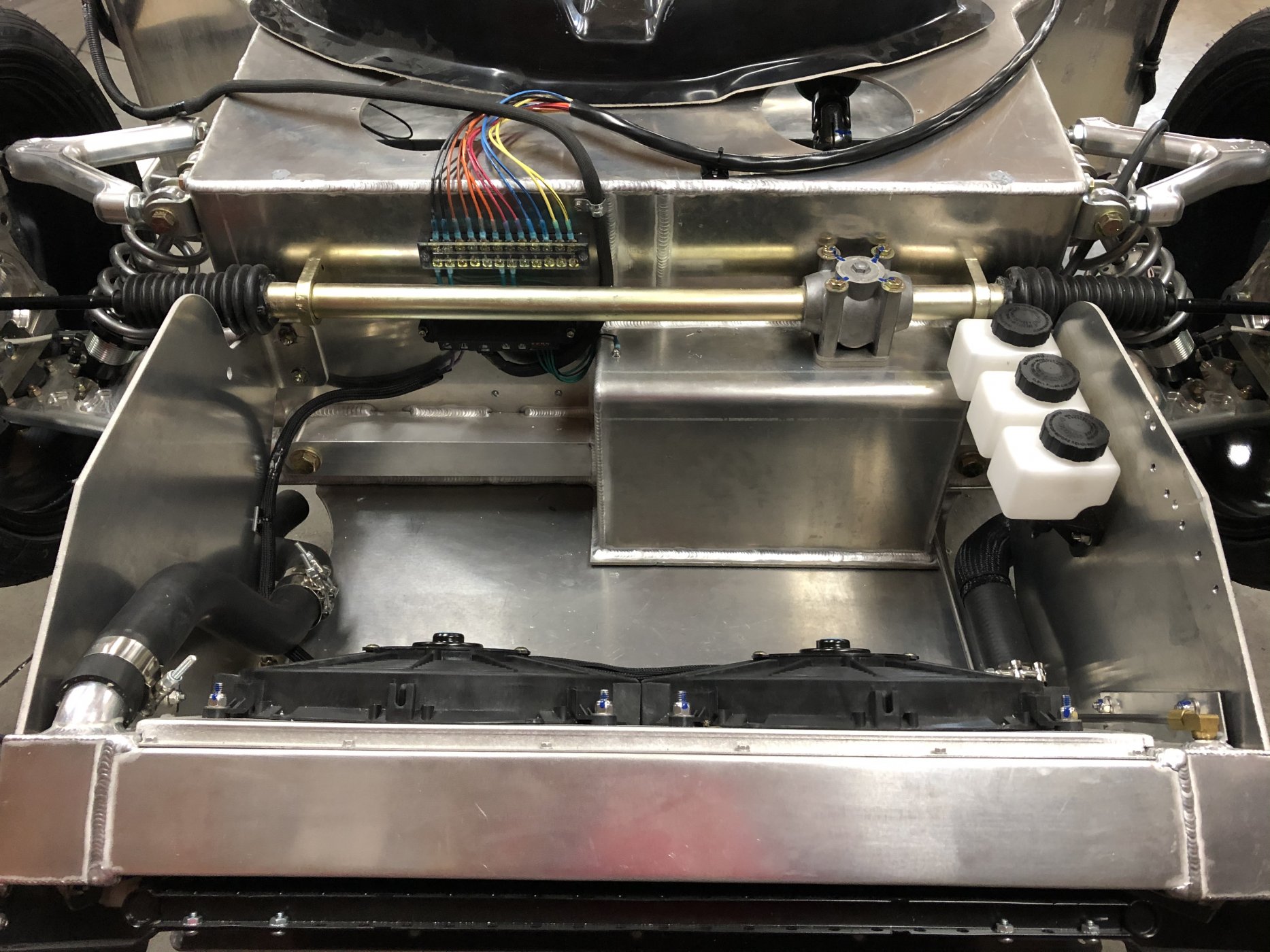 It may not be a first start but the "first crank" excited me just as much!