I also installed my replacement fan shroud after helping Hector out by selling him my original. Bolted right into the same holes of the other one.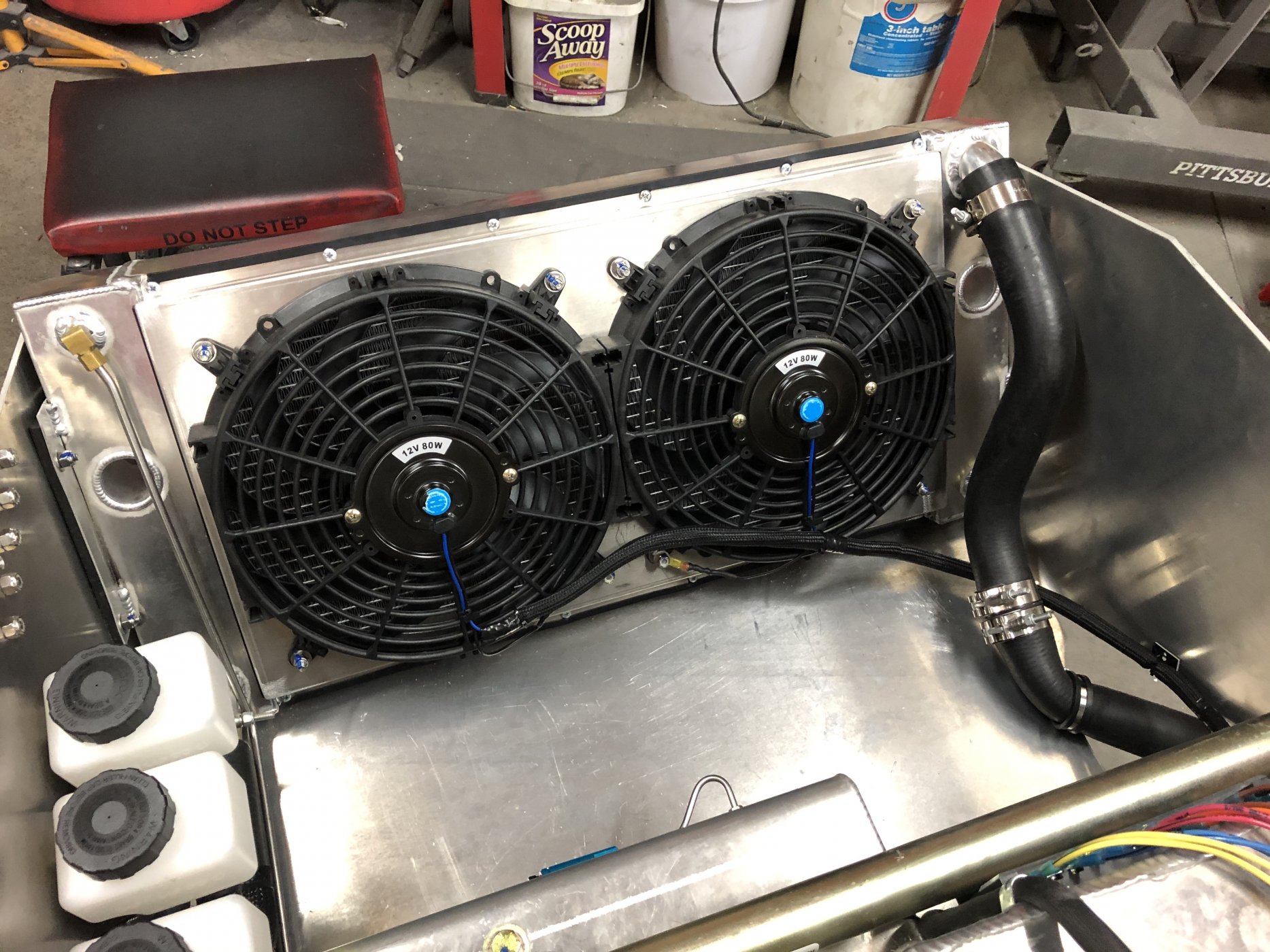 The stock fans that came with my kit are rated at 1,730 CFM each.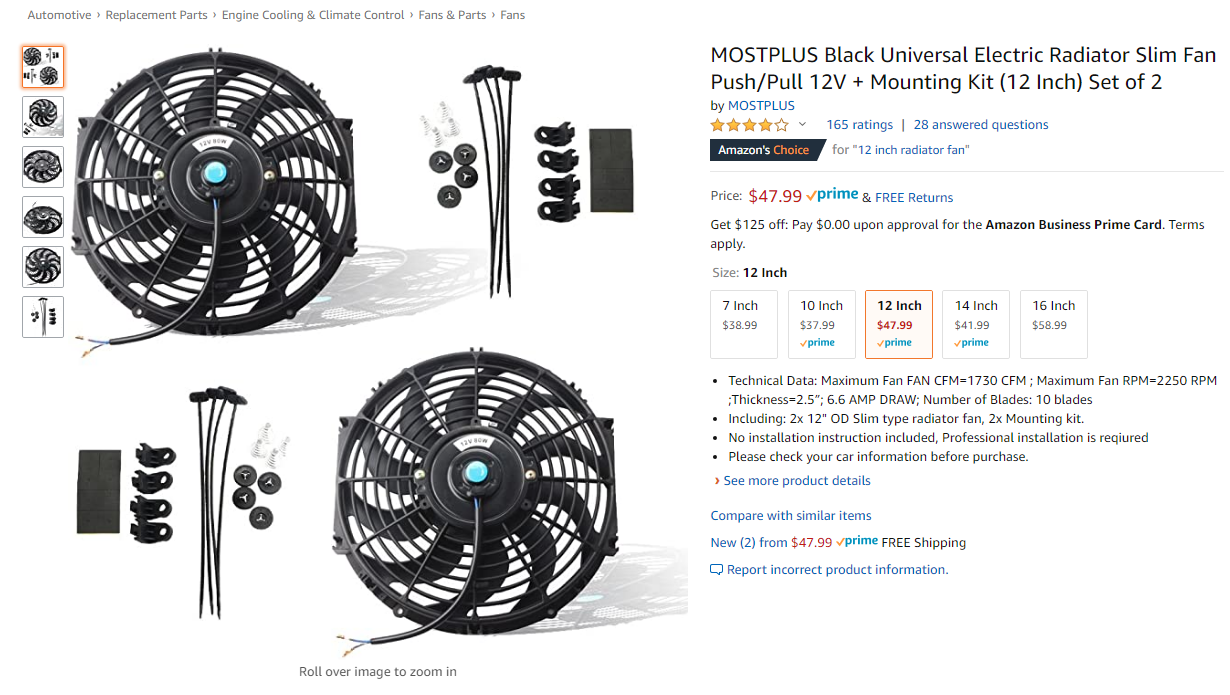 The do need "feel" like they are pulling that much air. Plus, with everything I read and know, I have no idea how these could pull that much air and only draw 6.6 amps.
I am open to others past experience with these or similar fans. My current plan is to try using them and if they prove inadequate switch out to either a pair of Mishimoto, Maradyne, or SPAL fans.