OK two years and $4000 dollors to get a clean right cad files
So I finely got my Cad files to Scale and checked the Wheel Base on the GT90 is all correct.
So i have sent the files to Detroit to get them Sliced so i can print them and make rib formers so now i have to buy a 42in printer and print 121 slices thats over 740 feet on paper Dam!
for people that have no idea what i talking about Ribs Formers are for making the car body.
Here is a pic of a car that started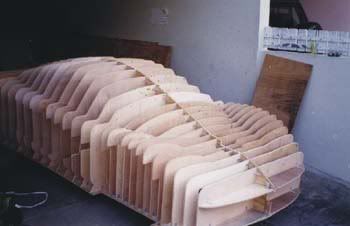 i can show ya some screen shots if some one can tell me how to do it in Auto Cad easy i have 2000 and 2004