I was at Santa Pod European Top Fuel Finals yesterday with my son and grandson. We watched the last ever run by the amazing Eric Teboul on his rocket bike. He had been very fast the day before but ran out of fuel before the line so he he put a few more more litres in and did this record run before retiring from rocket drag bikes.
A pic of my grandson Cillian (L) next to Eric after his record breaking run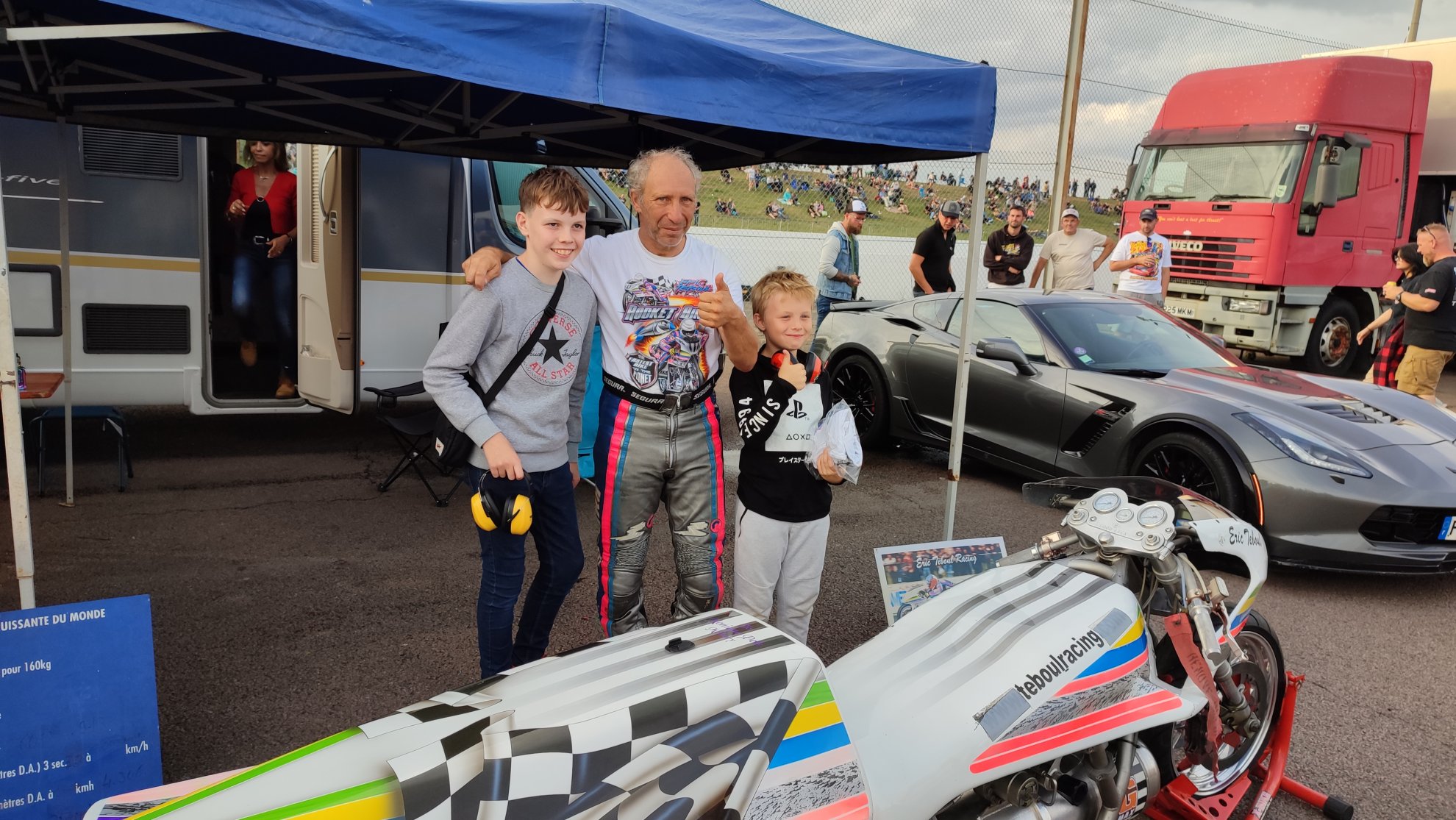 Pic of the rocket bike - imagine braking from 290mph!