Alternator Update

Two years ago, four articles about the design and construction of a bracket to support the alternator were posted. When the fourth and last article on the topic was posted, there remained the issue of the alternator cooling fan. Two years later the issue was revisited.

A lot of searching led to a fan used on a Jaguar Daimler Limousine 11AC alternator found at the SNG Barratt site. https://www.sngbarratt.com/English/#/US/parts/b8395303-2642-4f04-9f9f-75734d92d952?gt=Alternator Fan 11ac for Jaguar Daimler Limousine
It is priced under $40 dollars and is a perfect fit.

Washers were used as spacers to assure proper alignment of the pulley and fan, with a notch filed in each washer to clear the shaft key.

Although a perfect fit on the alternator, the fan led to another problem. The adjusting bracket interfered with the fan. We contemplated cutting about a quarter inch off the fan blades, but that did not seem like the best solution. Spacers were used instead.

Half inch outside and 3/8 inch inside diameter spacers, one a half inch long and two 3/8 inch long, were obtained from McMaster Carr.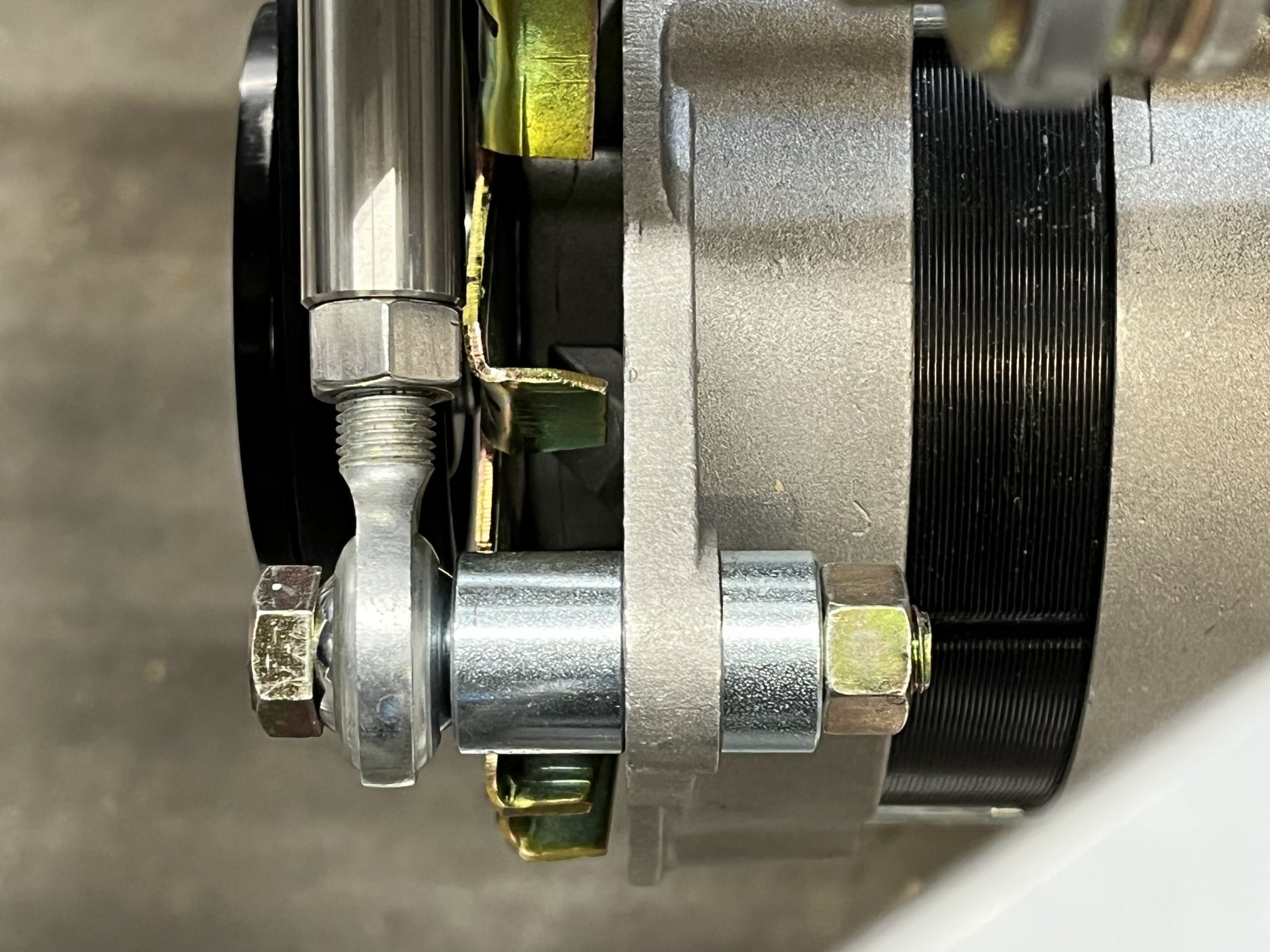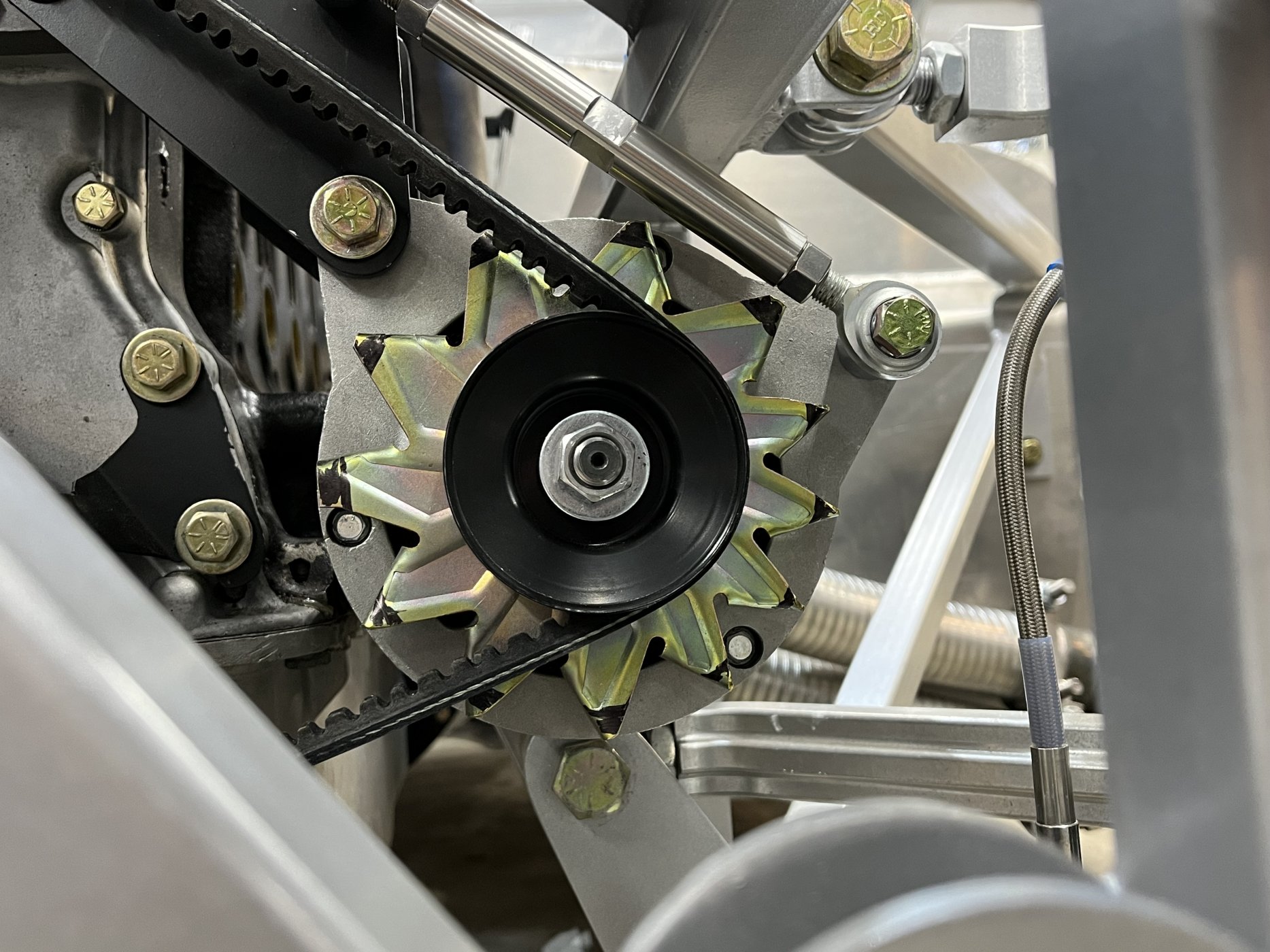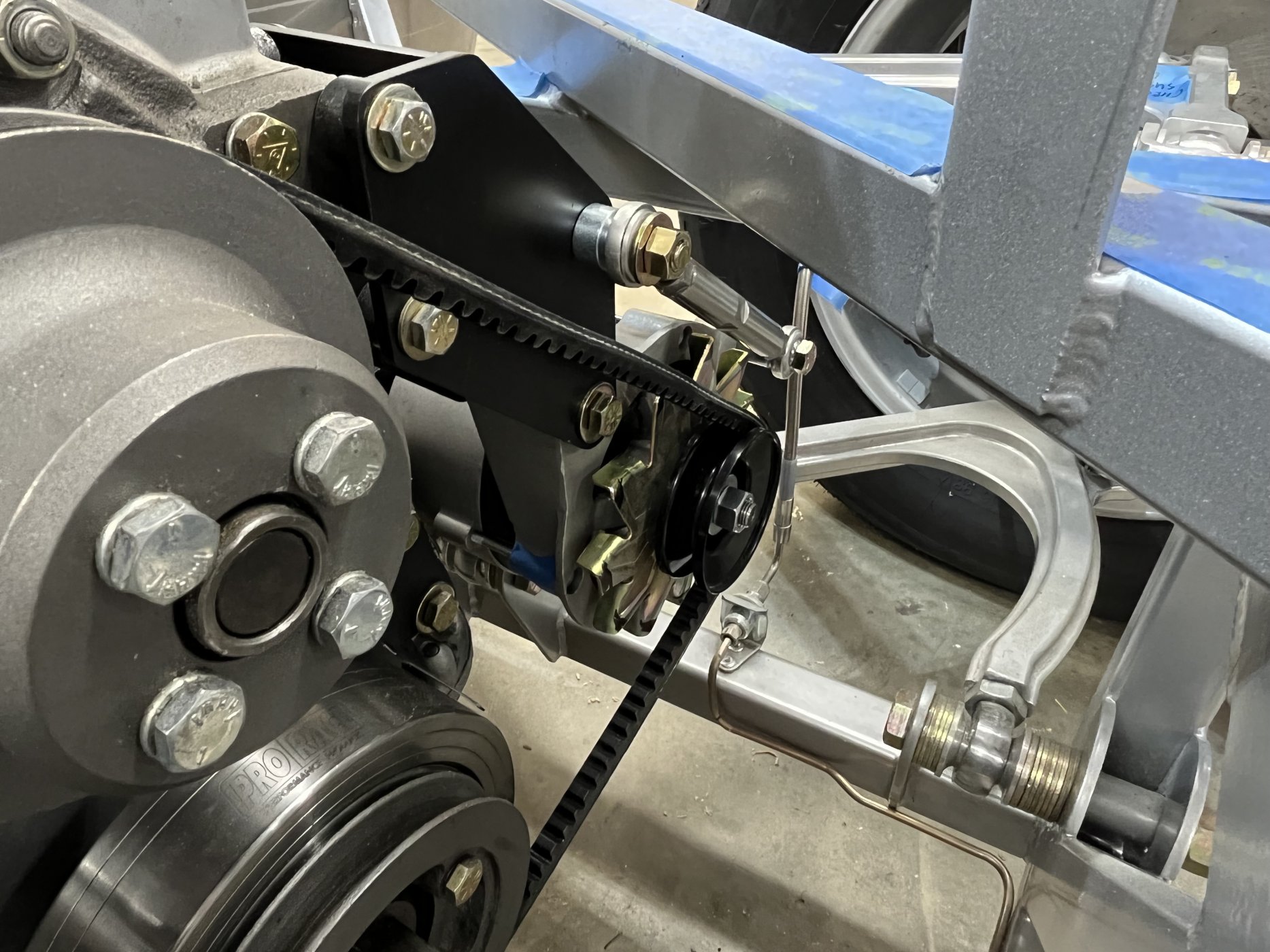 Installation of the 11AC Alternator is now mechanically complete. Next is laying out the electricl components and the wiring to make the chassis operational.