Secondary Rear Frame, Part II
I took the jig and all the pieces to Michigan while visiting with Ryan. He did a great job welding the supports.
The one-inch tubes were centered on the 1 ½" tubes where they were joined. Washers placed under the smaller tubes on the jig raised them slightly to assure they were centered when tack welded together. As is proper welding practice, eighth inch holes were drilled within the connection points to facilitate venting while welding.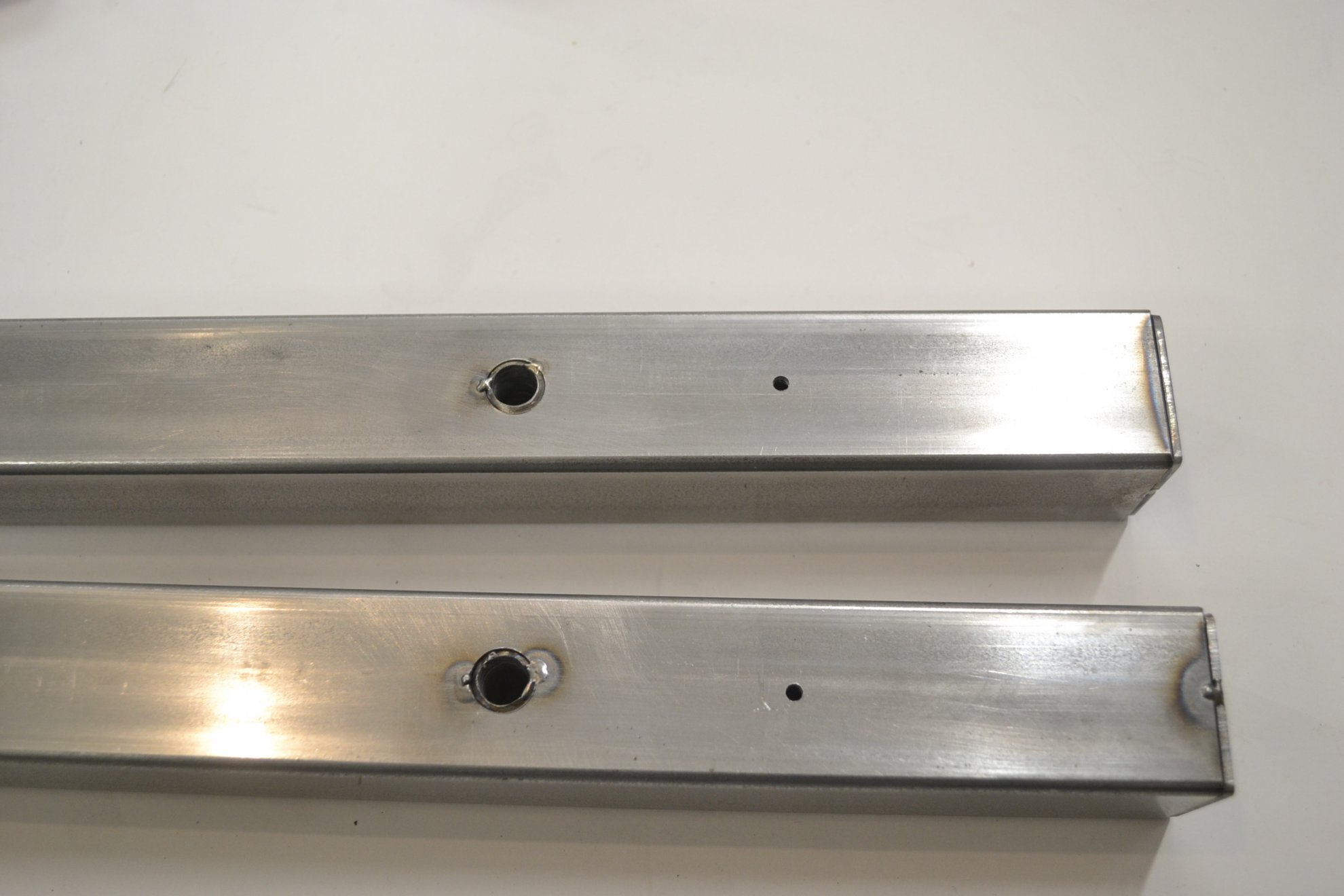 End plates were cut and tack welded in place. Before final welding, the length of the vertical section was confirmed to assure a snug fit within the existing frame on the rear of the tub.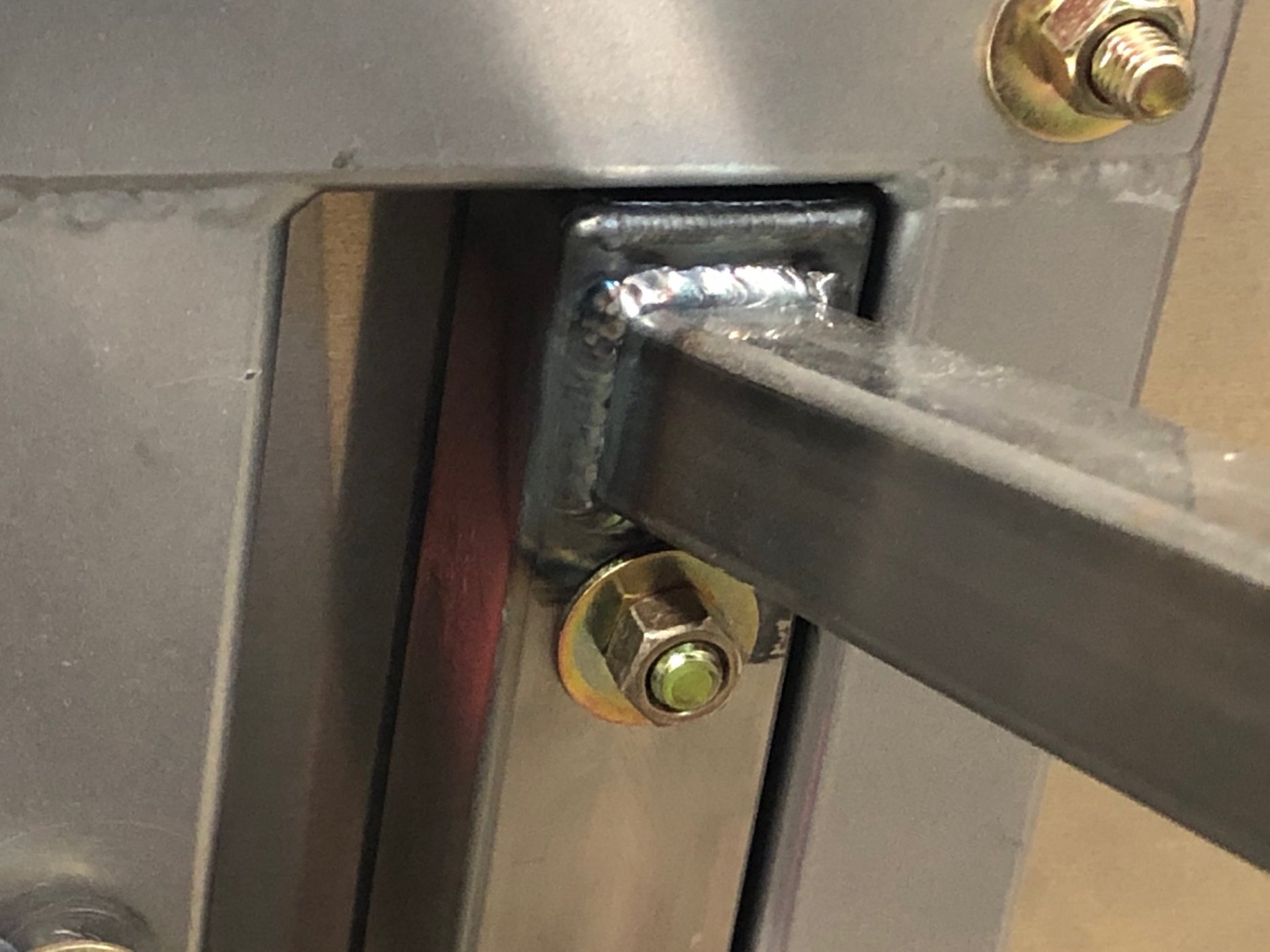 The welds on the sleeves for the 3/8" bolts were ground smooth. (Before and after shown).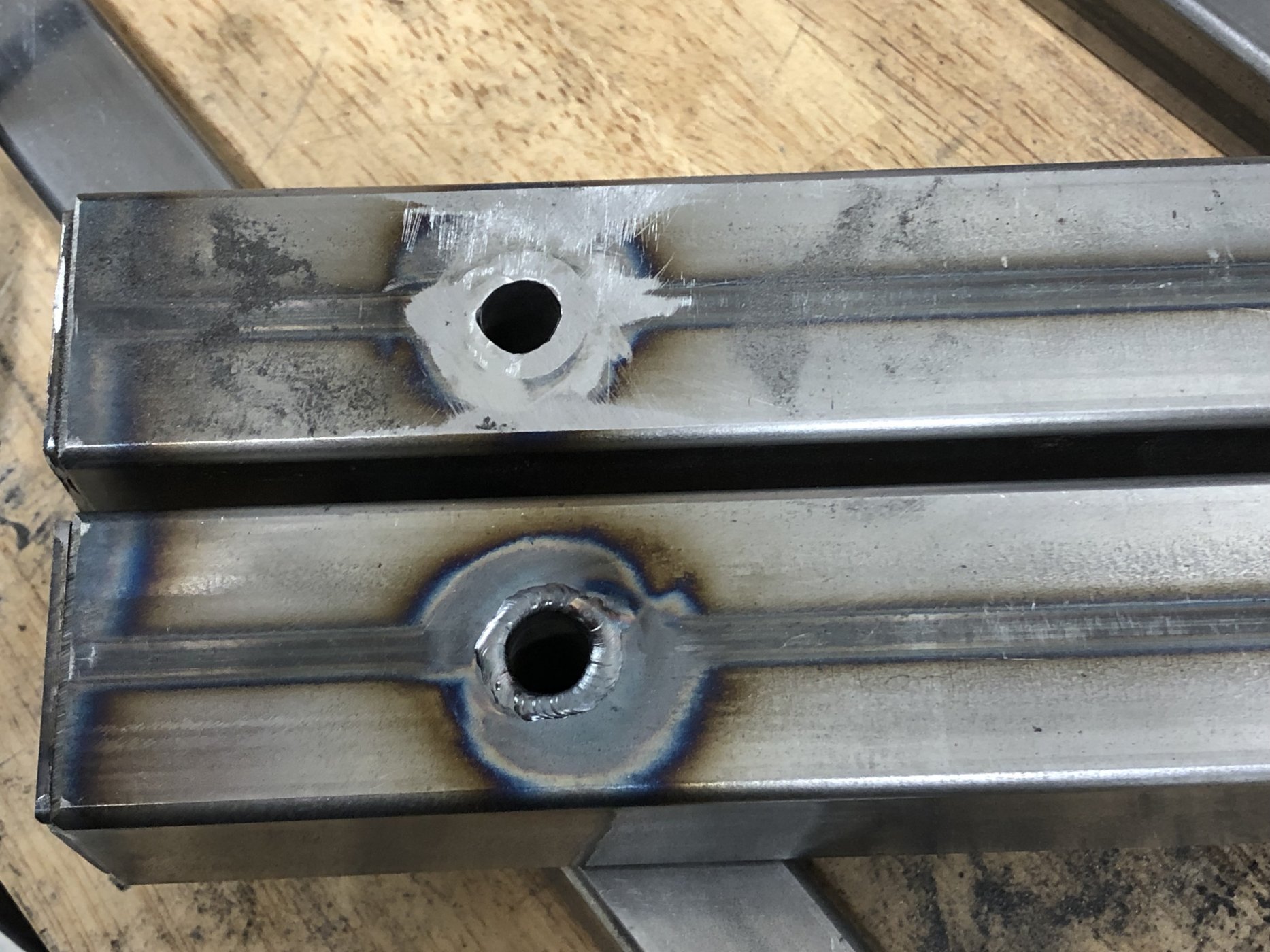 Once the two frames were completed, 3/8" holes were match drilled in the rear wall of the tub and the supports were temporarily bolted in place.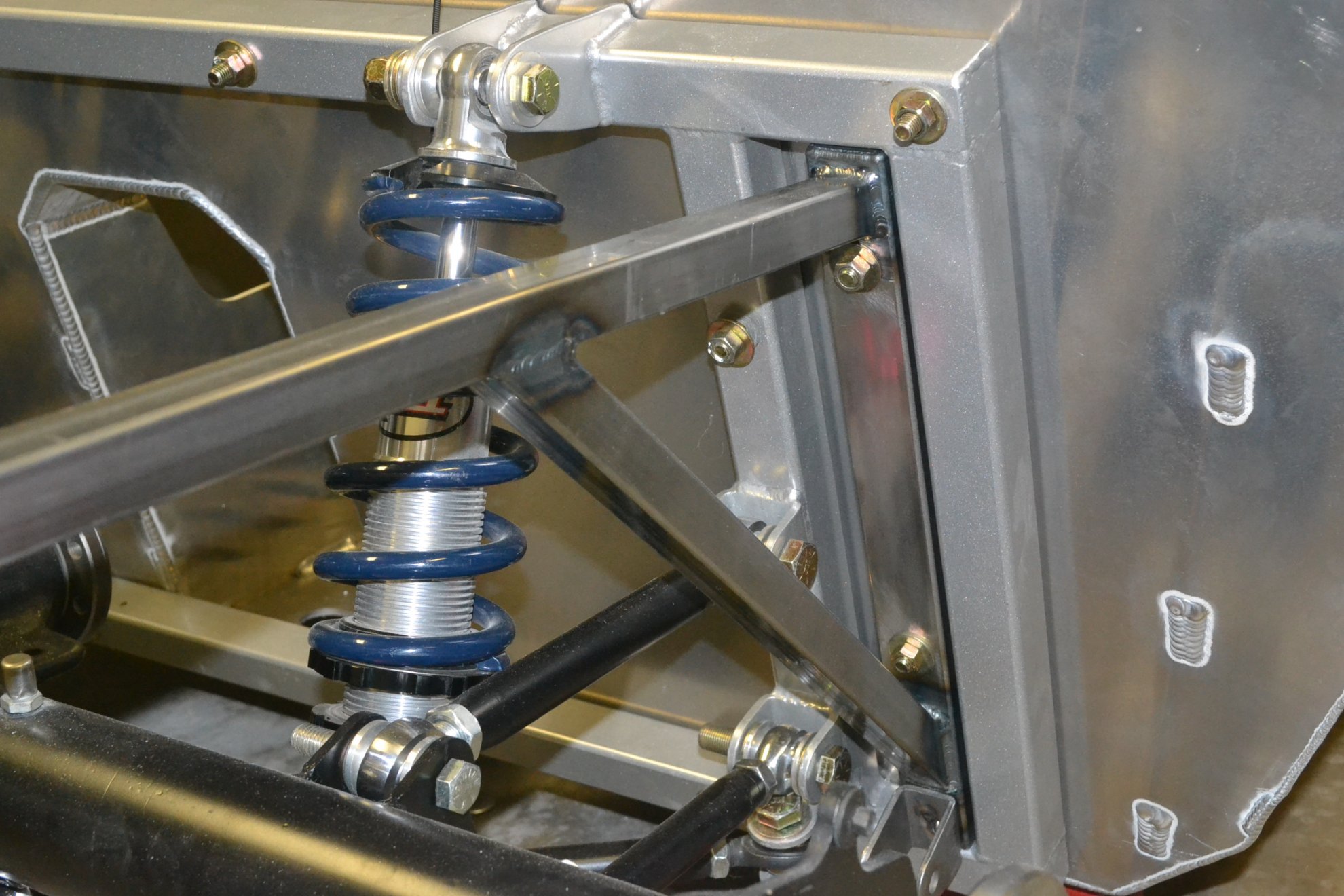 Painting is being deferred for now, as additional parts are being fabricated, including the fuel tank frame.