Hello All!
I have just purchased my first ever "Ford!" a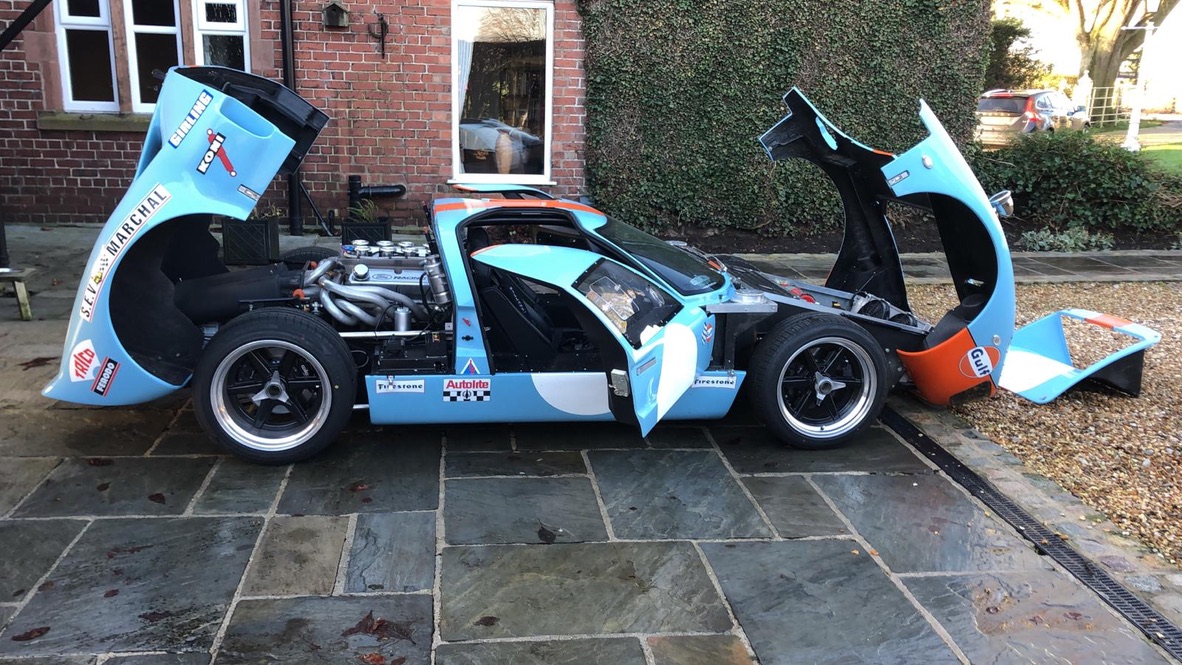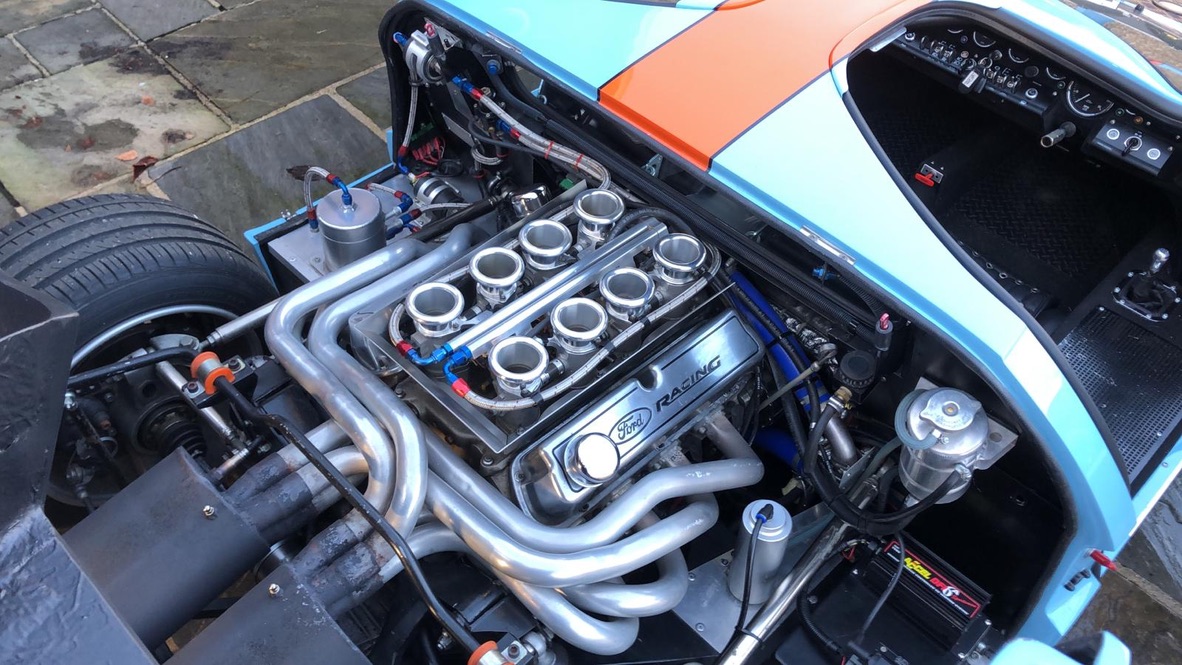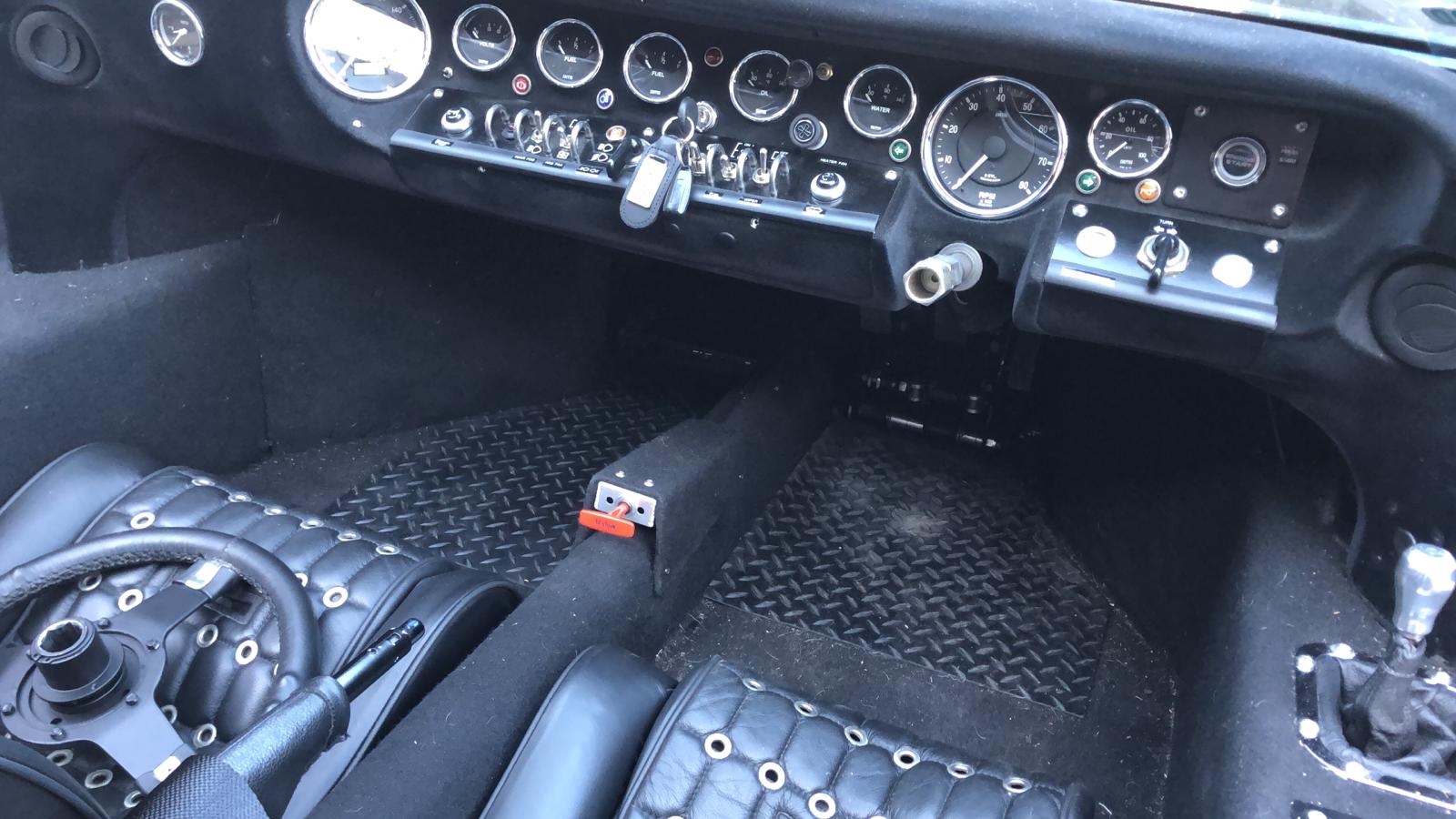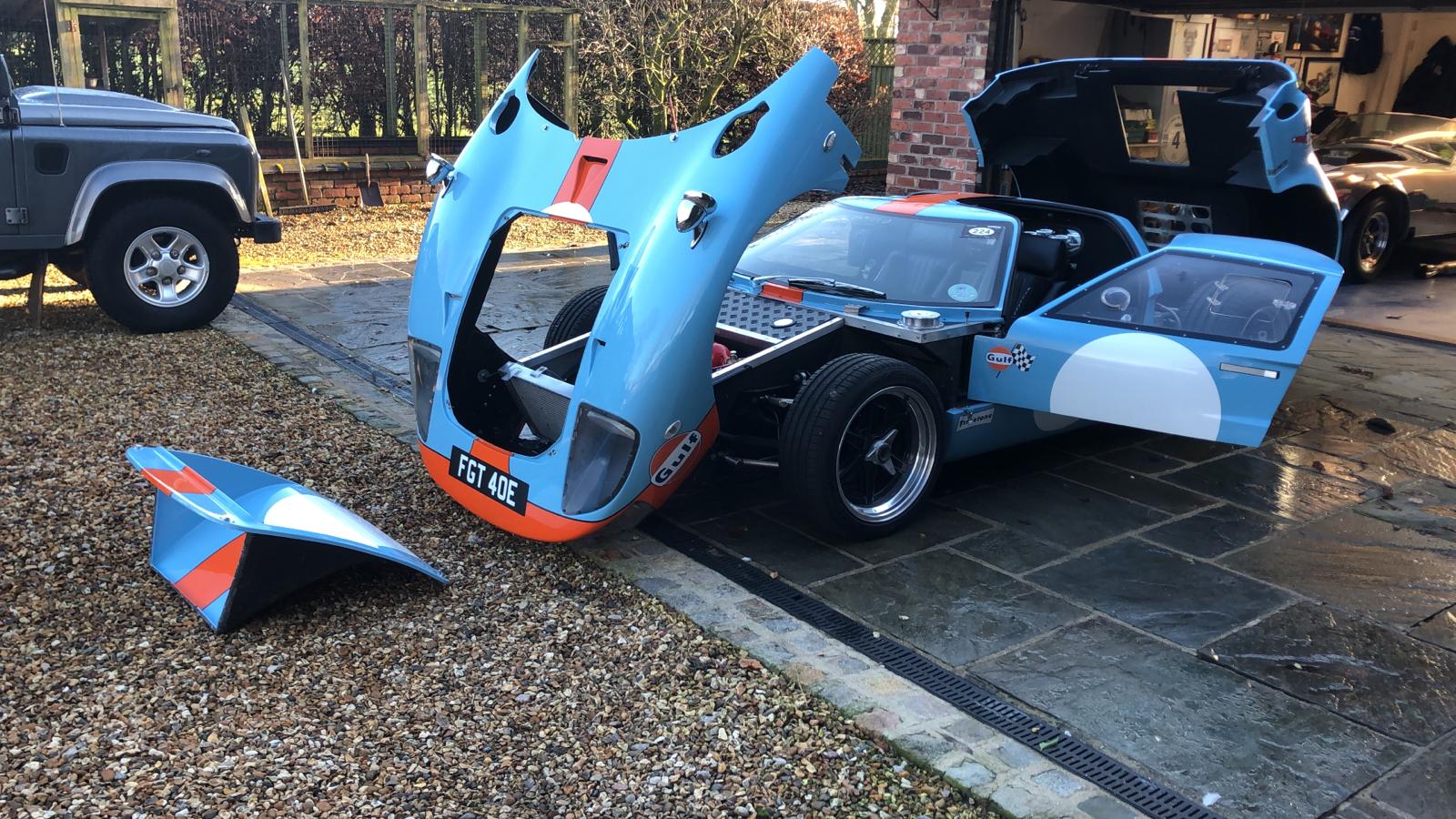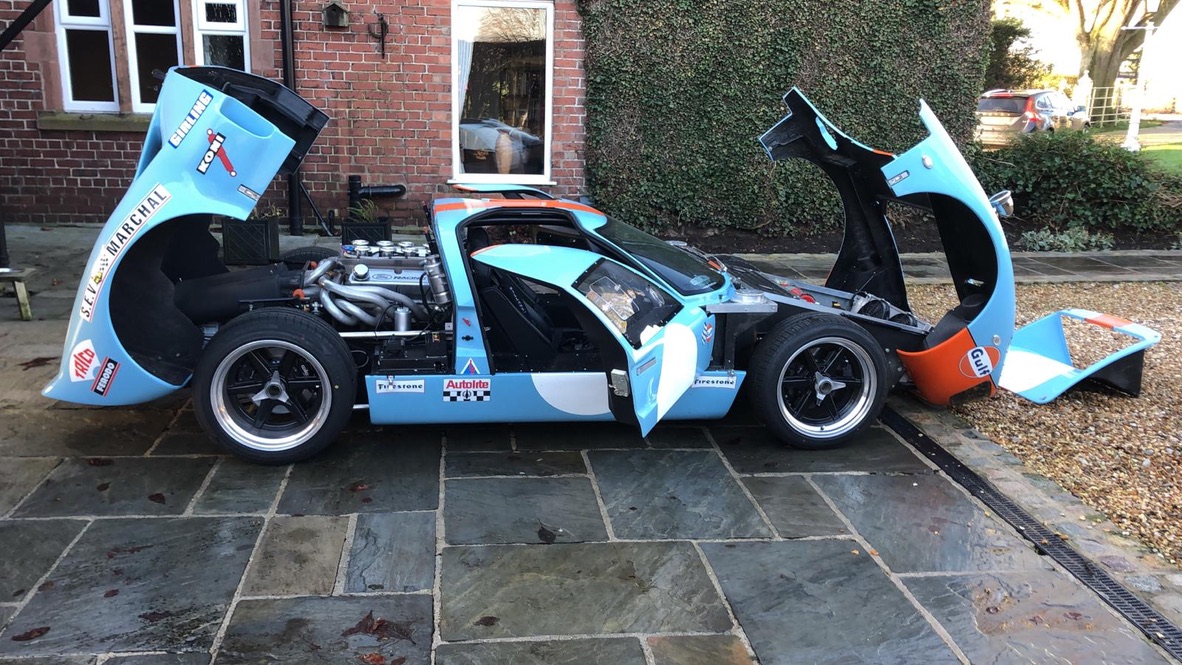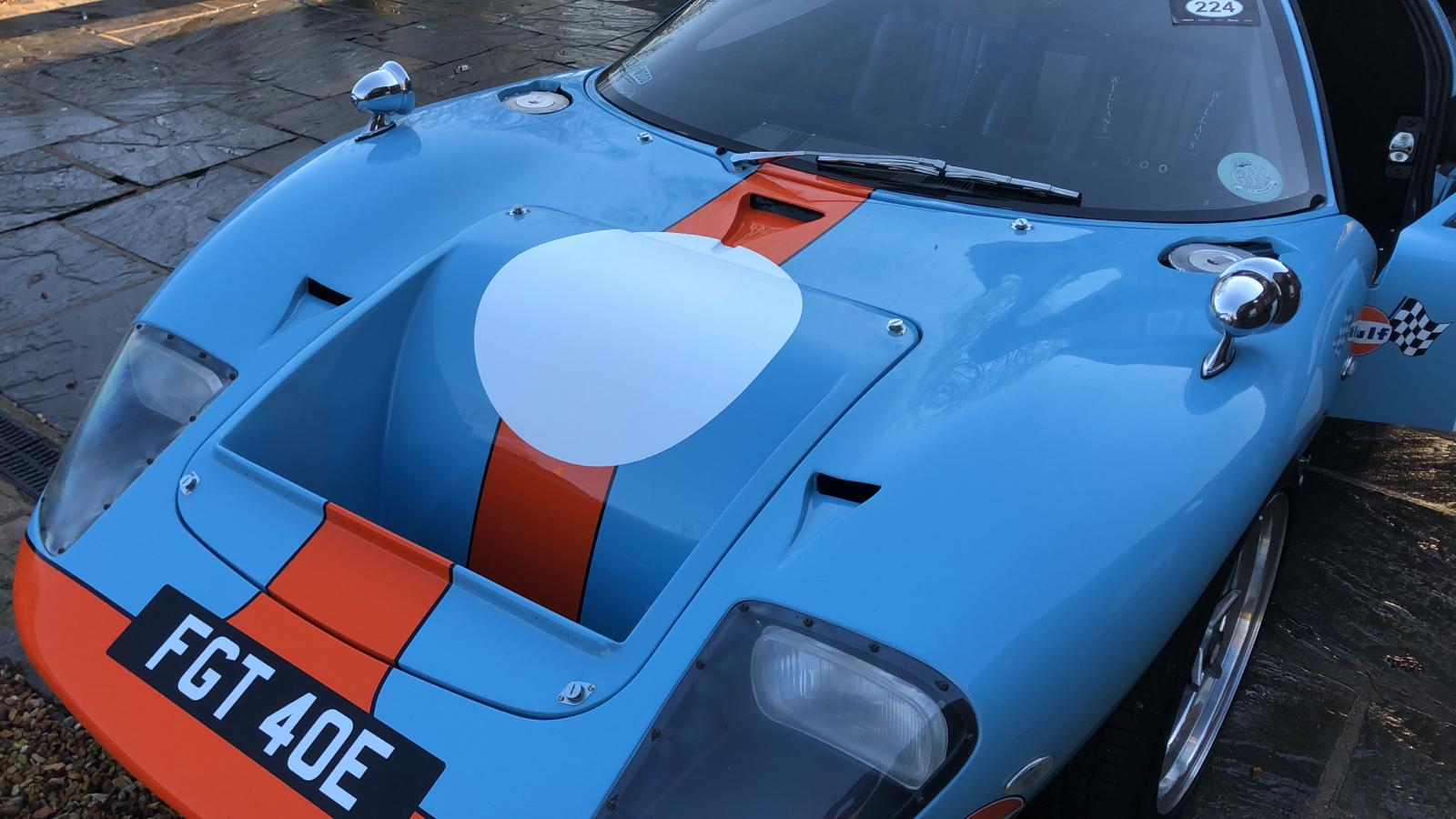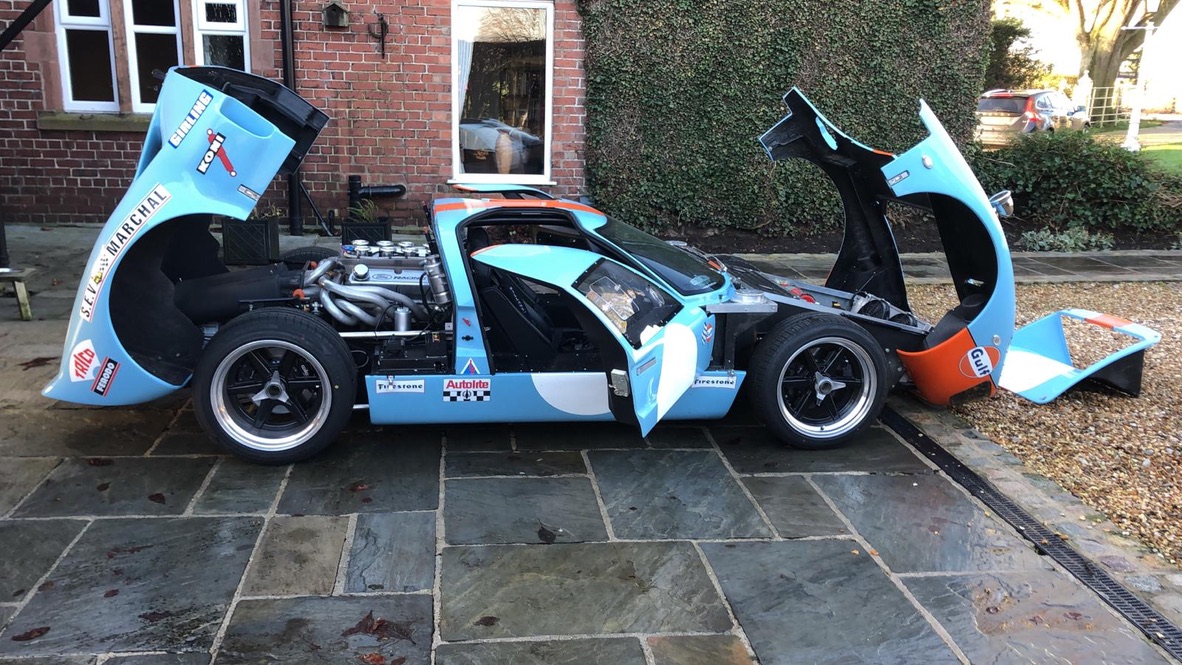 MDA GT40.
This is my first replica so I am open to any advice, do's, dont's etc.
The car was built by an Engineer out of the Gulf, hence the paint job. This I may change as although I like it, I do find it a little gimmicky.
The chassis is a MDA GT40.
Powered by a V8 Ford 302 stroked to a 347 fuel injection making 450hp. Built by Mike Huddart - I am told this is a good thing.
Quaiffe gearbox with LSD.
Willwood brakes all round, Lamborghini hand brakes system.
Full roll cage.
Knock on wheels.
Anti roll bar upgrade.
I would like to fit the Gulf style rear arches, what do I need to do? Is it a case of fitting the arches supplied by Tornado or Southern GT etc and fitting some 12" rims and tires to suit. Or is there more involved?
What is a good set up for track use? I will occasionally use the car on the street however I live in Guernsey where the roads are smooth and the speed limit is 35mph - don't laugh!!
Id like to run straight pipes, has anyone done this?
Are there any recommendations as to where I should get parts? I need the following -
Gulf Arches and wheels to suit
New dash
Seats - Unsure if I should change to the original style with no headrest and brass buckles or go for a carbon fibre no padding highback seat.
Stalk style door mirrors
Thanks in advance
Jack