Here we have five off pedal box castings from this batch below which are offered to you for sale on an individual basis.
I am making some space for another project so these have to go and I shall not be making any more.
These are as shown, and
un-machined
so you will need the tooling or someone to work them up to suit you.
The material is high spec. aircraft aluminium alloy with heat treatment from a well known aerospace foundry.
Some minor flash may be present and will need only dressing out with a 1/8" Dremel tool.
I am asking for £400 GBP for each one plus shipping costs.
If outside the UK, import duties and taxes at your end are your own responsibility.
If it interests you contact me via PM.
These are sold at cost to me so please no middle men.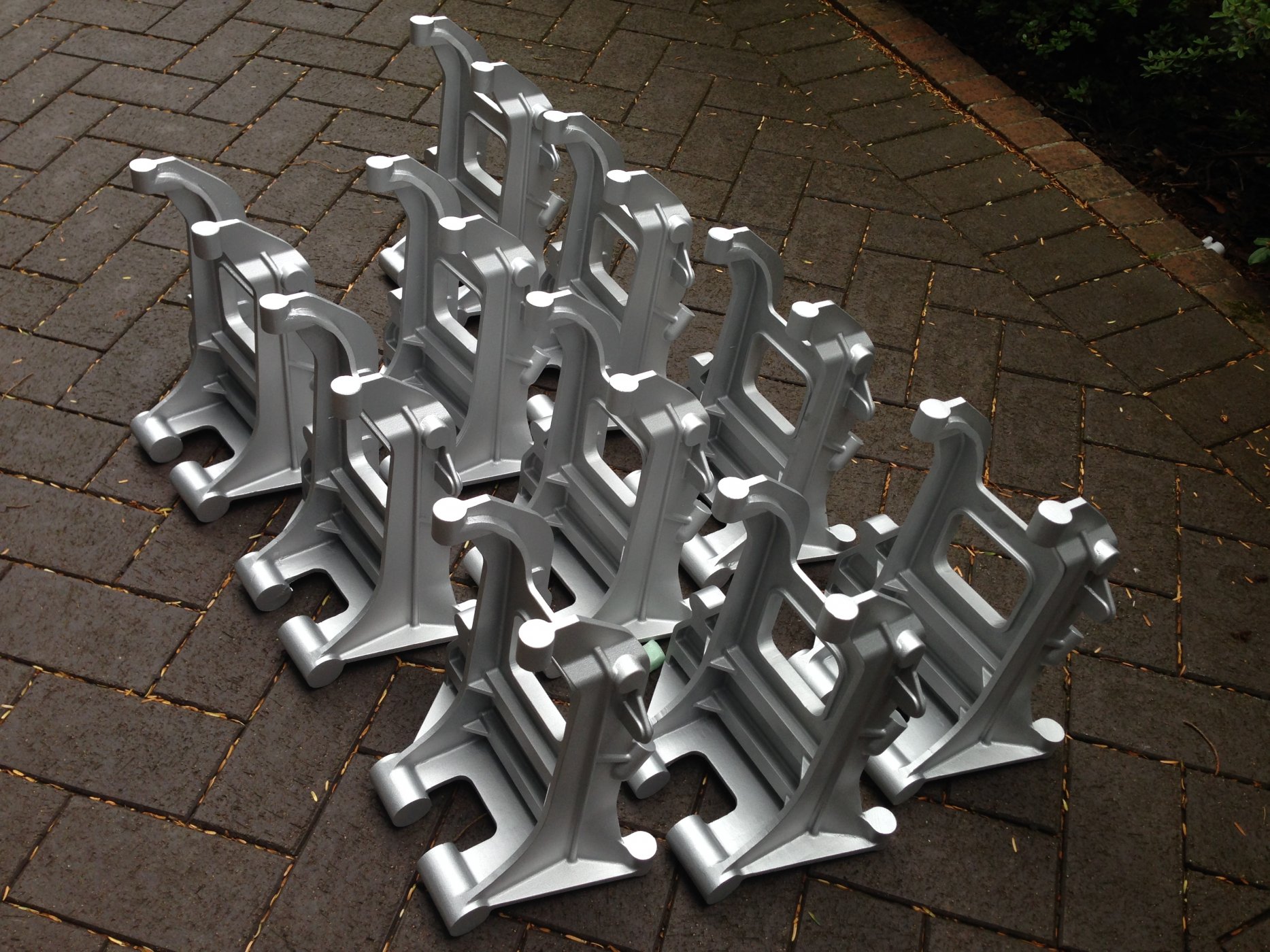 These castings are 12-7/8" tall and the two top bolt bosses are @ 5" centres.