Alright folks, title says it all. This is the procedure for uploading pictures to this forum and making them appear WITH your post. It cannot make them appear INLINE with your post, that is like a book with text all around it as this guide is, but it will make them appear with your post so folks can see what you're talking about.
Step One - start making a post. Notice below the text box there is a button called Manage Attachments. Click it.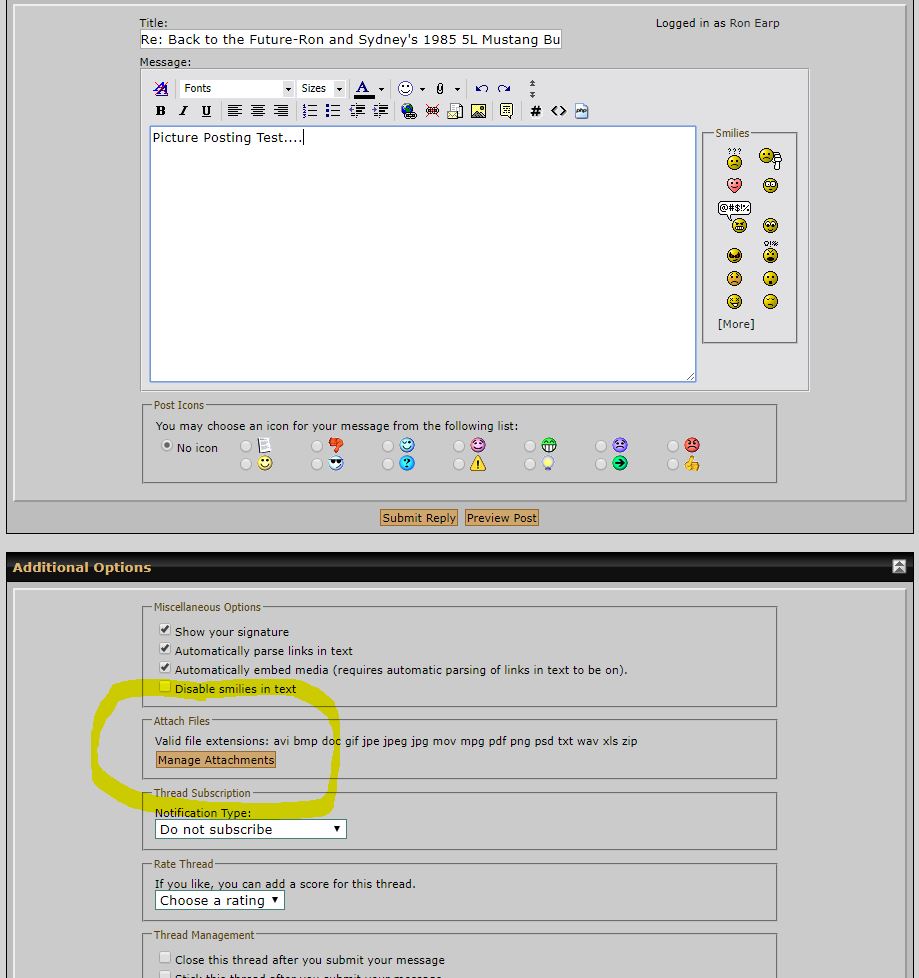 Step Two - upload your files using the dialog box. You can upload five at a time.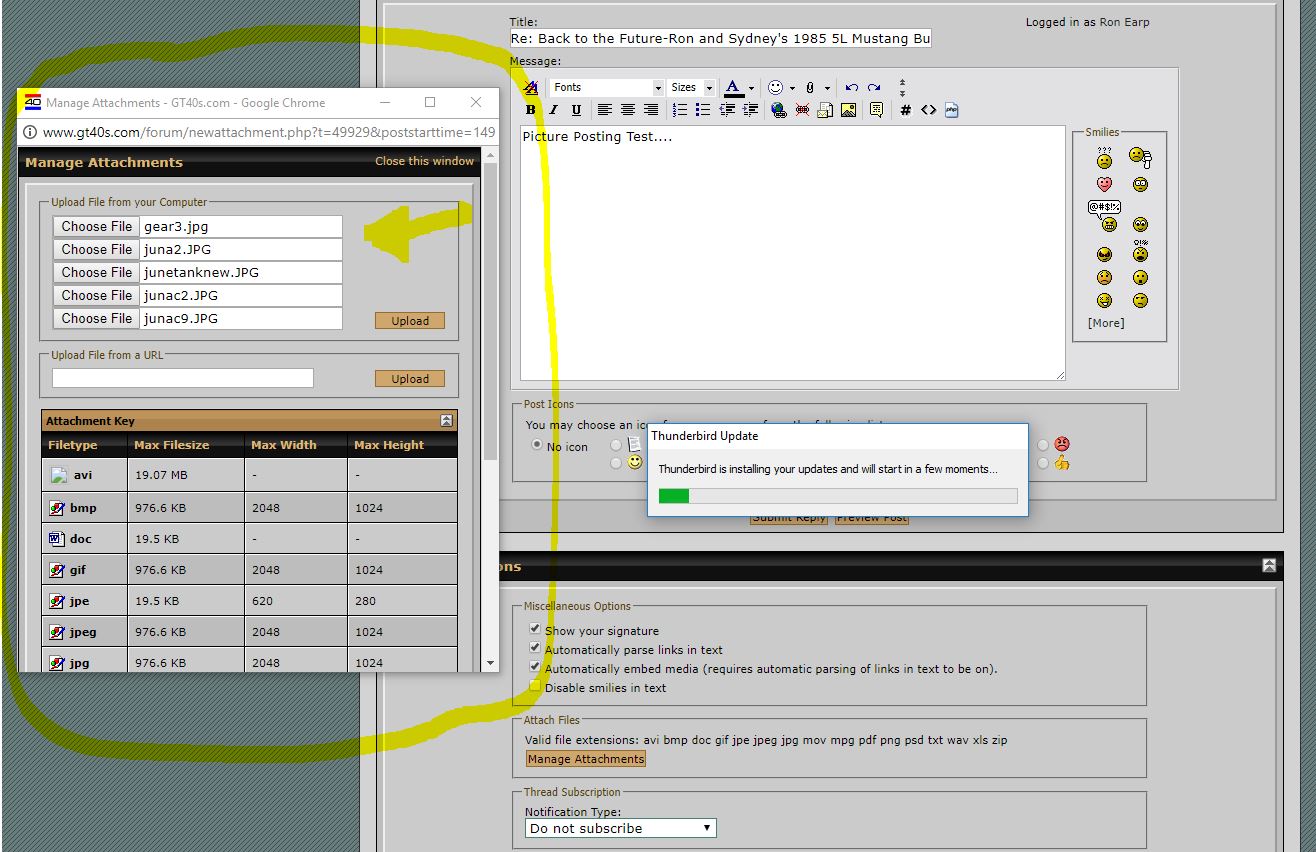 Step Three - After you've uploaded the files the uploaded files will be listed and you must click the Close Window text.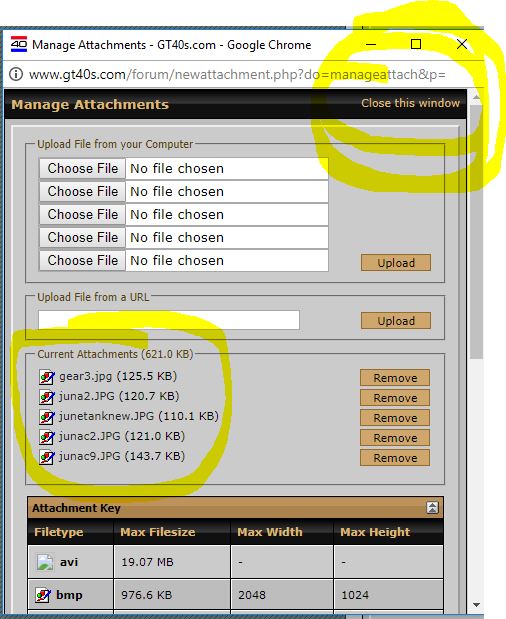 And that is it. Continue your post as normal and hit submit. The post will be shown and thumbnails of each image shown at the bottom of your post. That's the best the forum can do right now, so, if this isn't what you want you'll need to host your images somewhere else and load them inline.
If you have problems with a security token etc. then clear your cache, close your browser, and reload GT40s.com.
Have fun!