Time for the next update. This posts focuses on mounting the condenser.
I wanted to mount the condenser in a way to integrate it with the custom radiator mount brackets and grommet assembly.
Some of the goals in mind were:
1)provide some level of vibration isolation to the condenser.
2)Easily seal off the condenser so virtually all air flows through the condenser and then through the radiator.
3)Position the condenser in order to route both the #6 & #8 U-Bend-Em lines through one of the radiator holes.
Here is a video on mounting the radiator and installing the condenser...
Here is the initial bracket design made from 1" tall and 1/16" thick aluminum angles...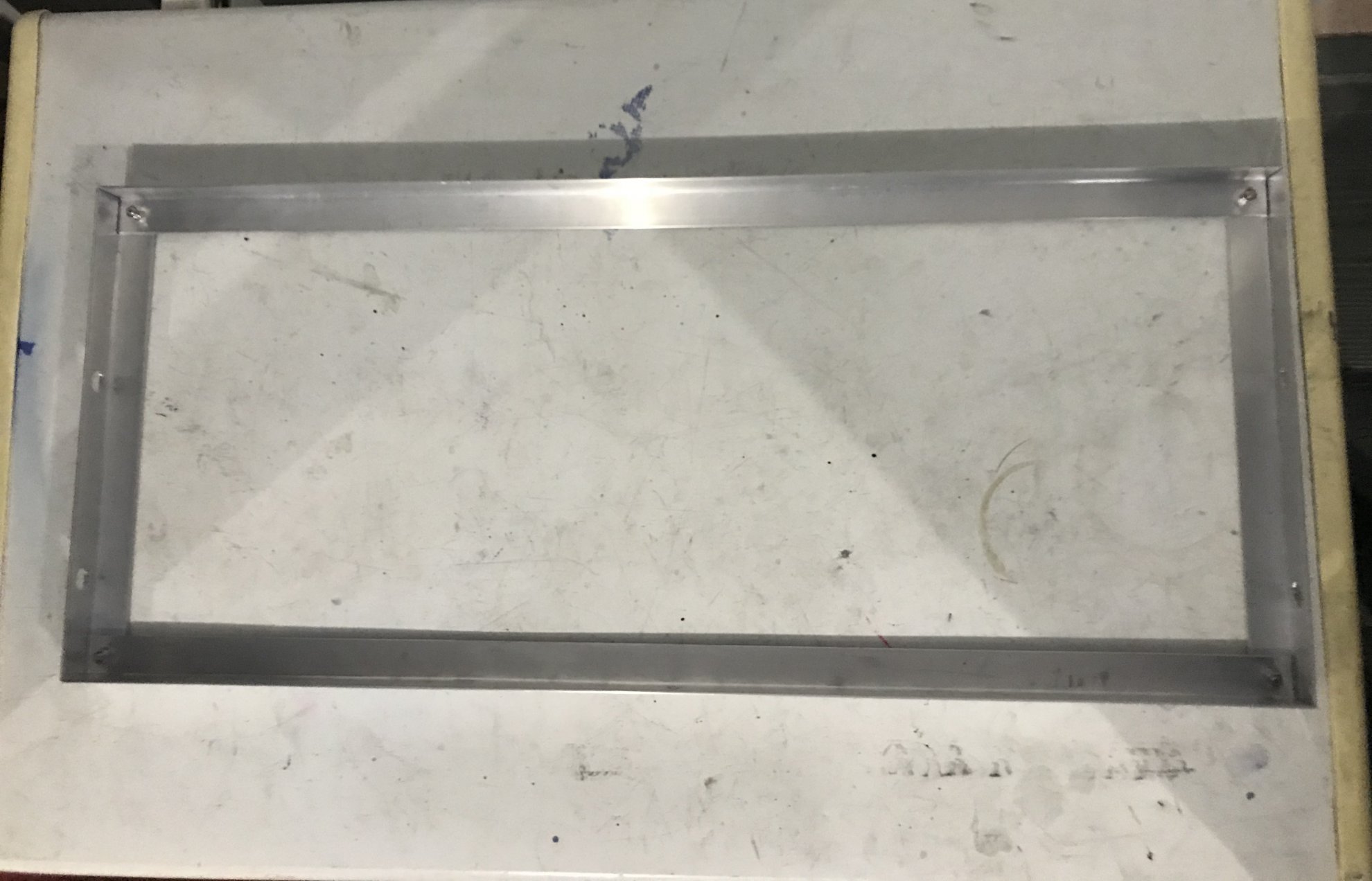 It mounts nicely to the radiator mount bolts and grommets. The bottom of the bracket will seal to the floor with some very thin rubber or weather stripping....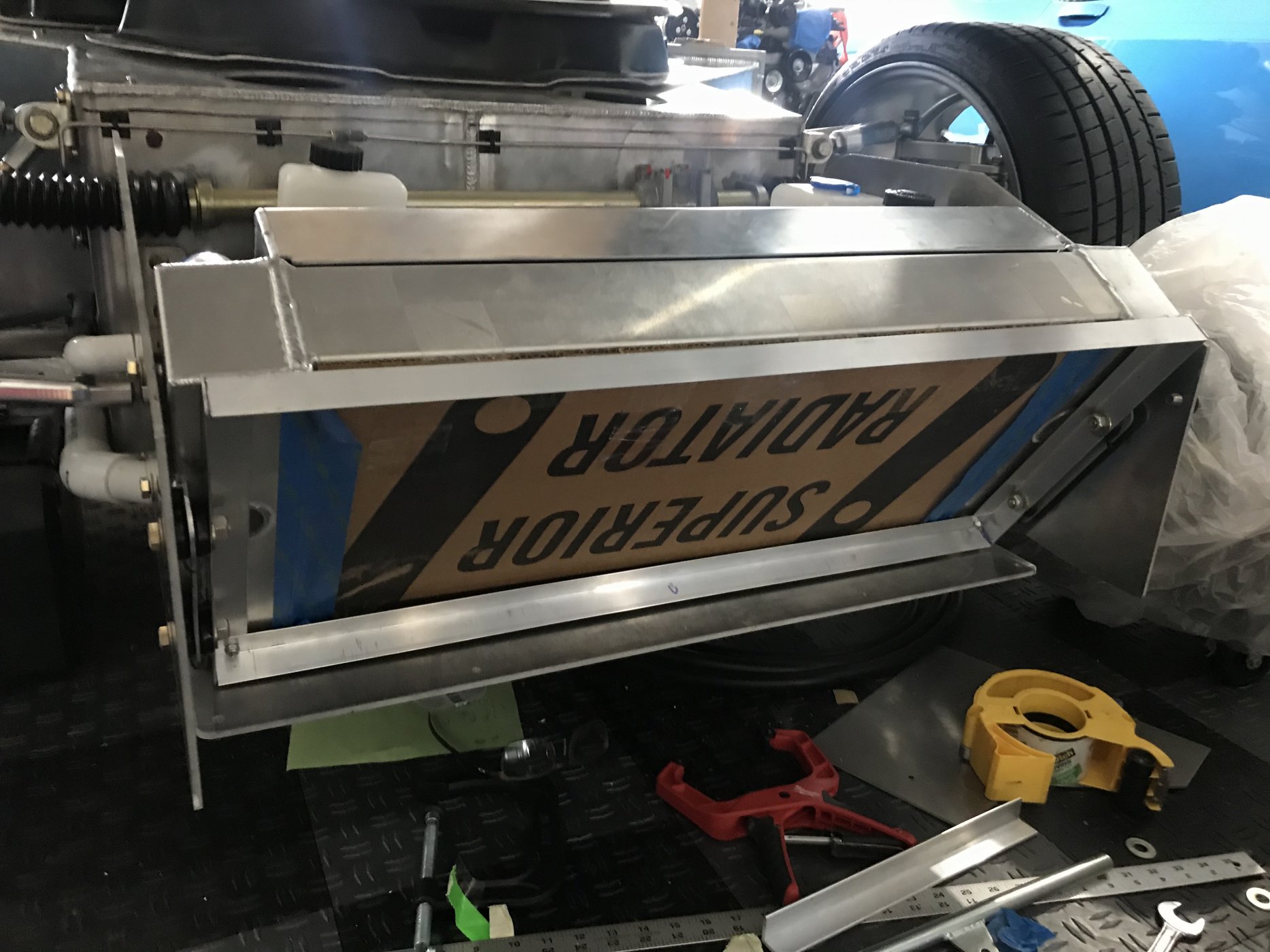 Here is a pic of the finished bracket components. The left angle needed to be modified to provide access to the hole in the radiator. The top and bottom angles needed to be trimmed so they would not cover up the top and bottom cooling rows of the condenser...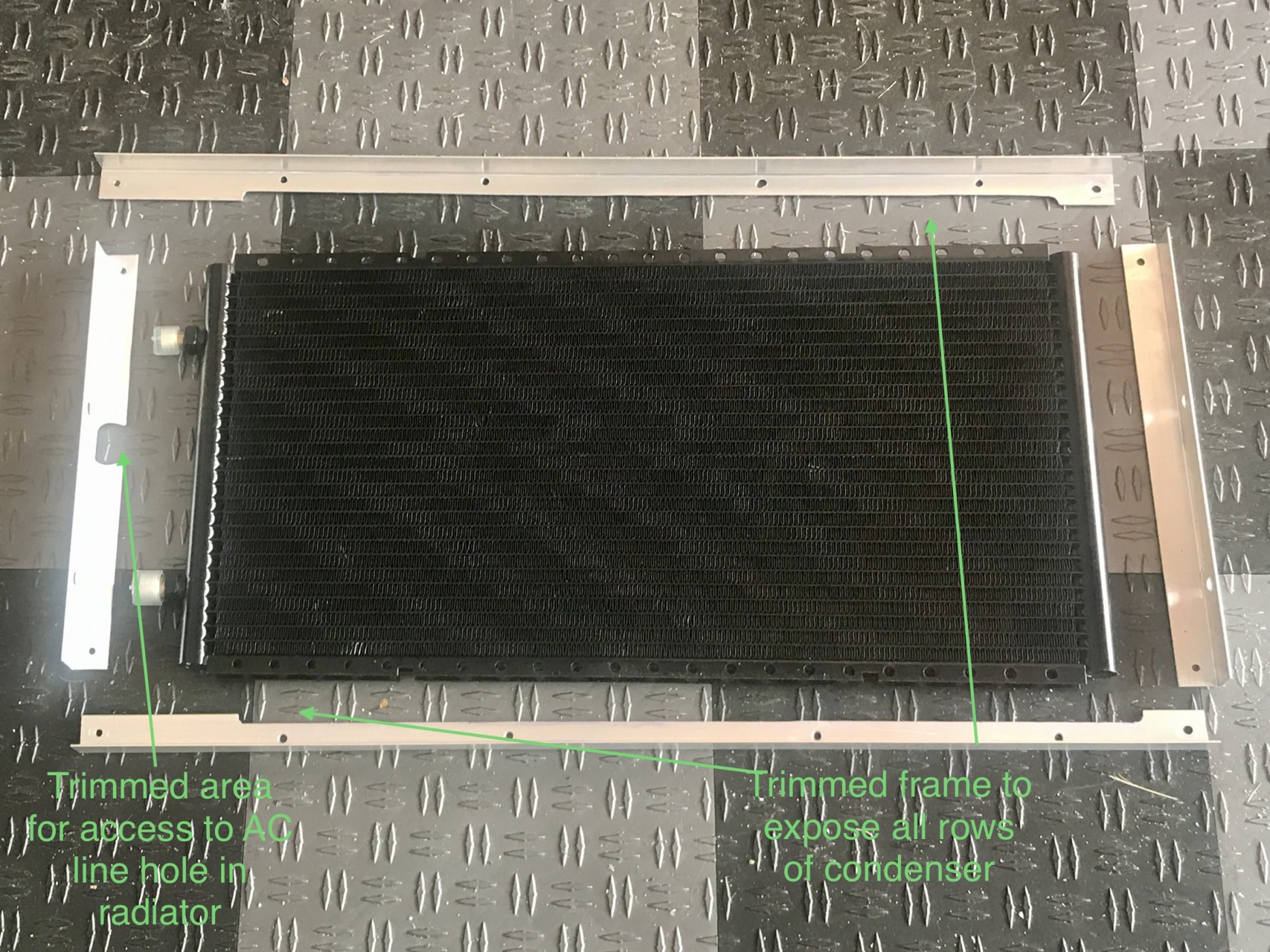 With the condenser installed you can see it will be easy to seal the top of the bracket to the radiator with some aluminum tape and seal it to the body with some weather stripping....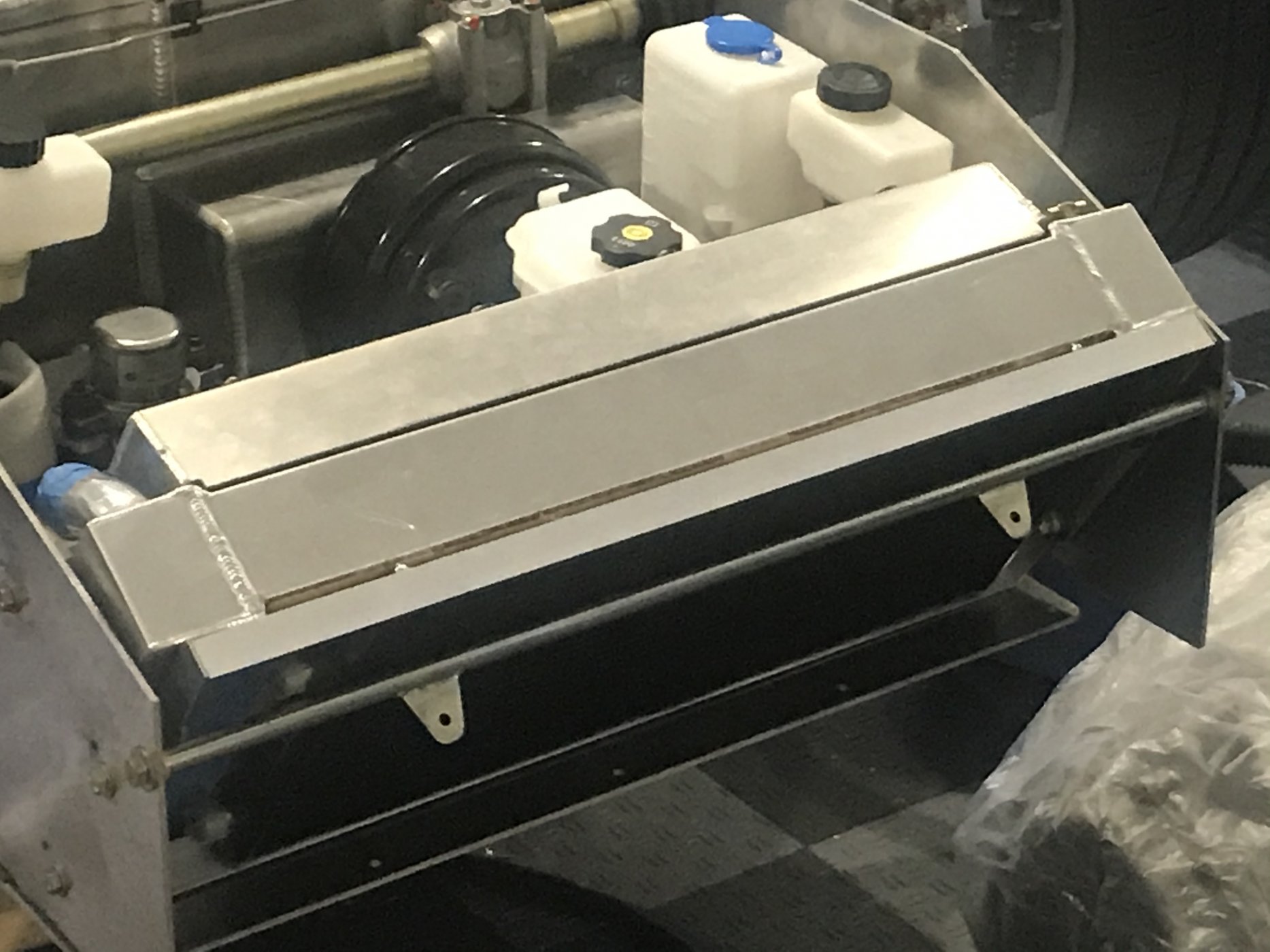 Because of having to move the radiator forward 3/4" it's all a tight fit. The condenser just clears the cross bar for the splitter and the screws to assemble the condenser bracket just clears the radiator. The good news is the condenser sits a good 3/4" from the face of the radiator core which I think is what is recommended....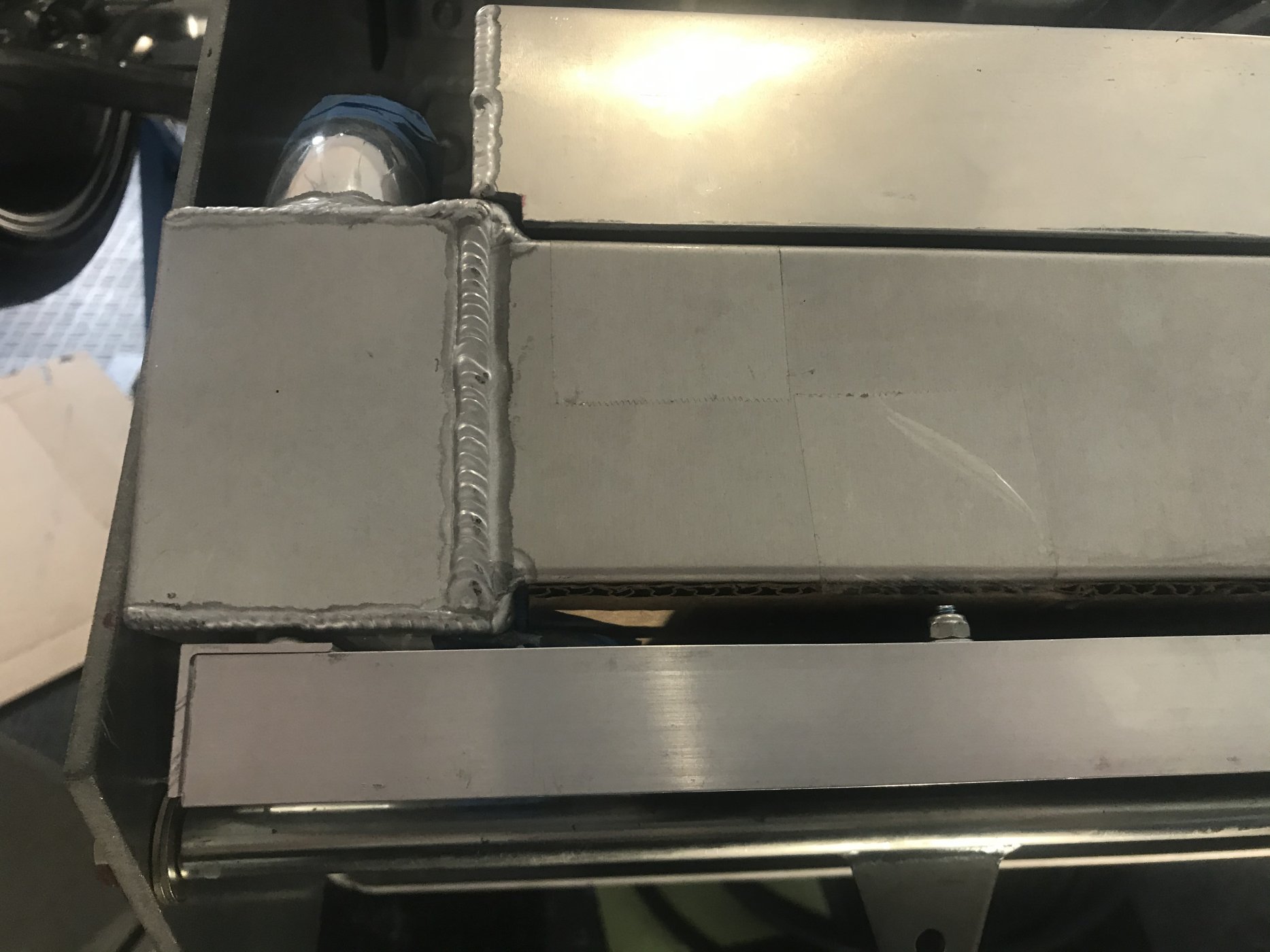 Here is the condenser and mounting bracket secured to the radiator mounts. I may lower the bracket a smidge and also weld up the corners before final assembly of the front compartment....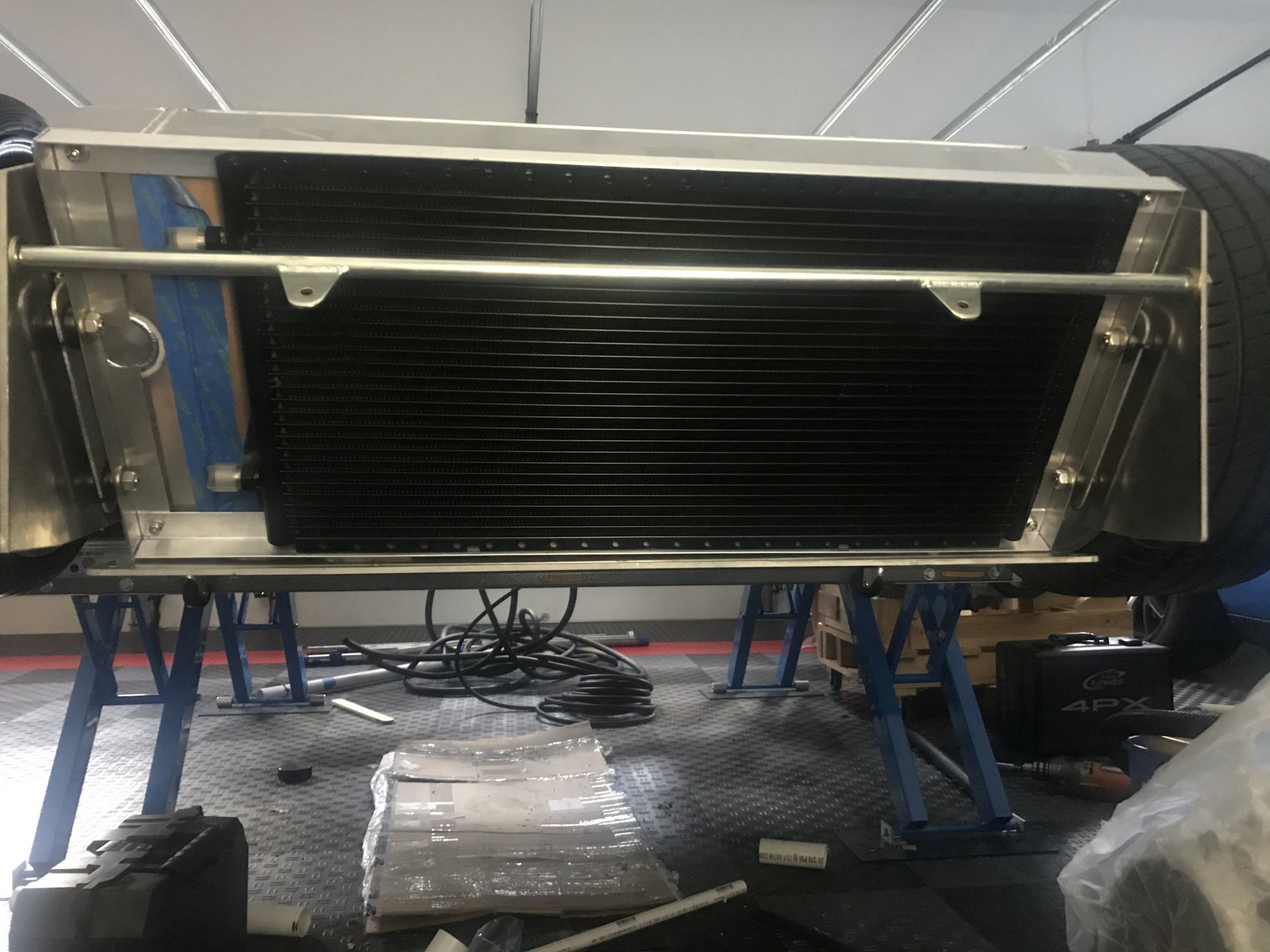 Next up are the cooling tubes....
Last edited: