Time for the next update. Although the next series of updates will be relatively minor, for the sake of completeness I'm including them in the build thread.
So, at this point in the build the placement has been confirmed for all of the SLC's major components. The current plan now is to move from front to back mounting and connecting all the components. So first up is completing the front compartment.
This is where the washer bottle and clutch reservoirs are mounted...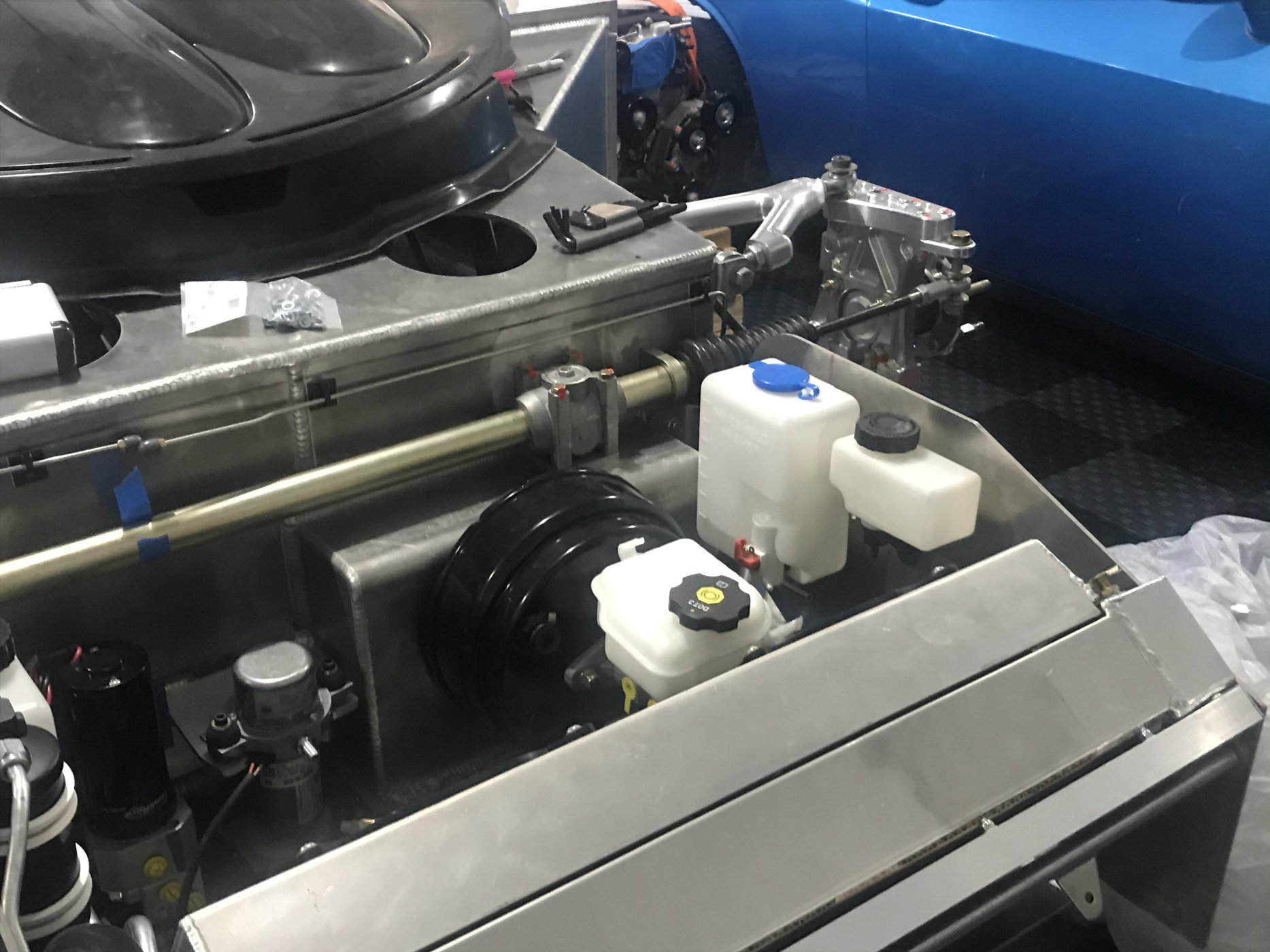 I fabricated a standoff to mount the Ramlifpro reservoir inboard so the cap is accessible and clears the #6 AC hose up top and the feed hose can clear the 90 degree #8 AC specialty fitting below the reservoir. Decided to mill it out of nylon block so it looks like a single bracket. It's fun to machine nylon since it mills very easily...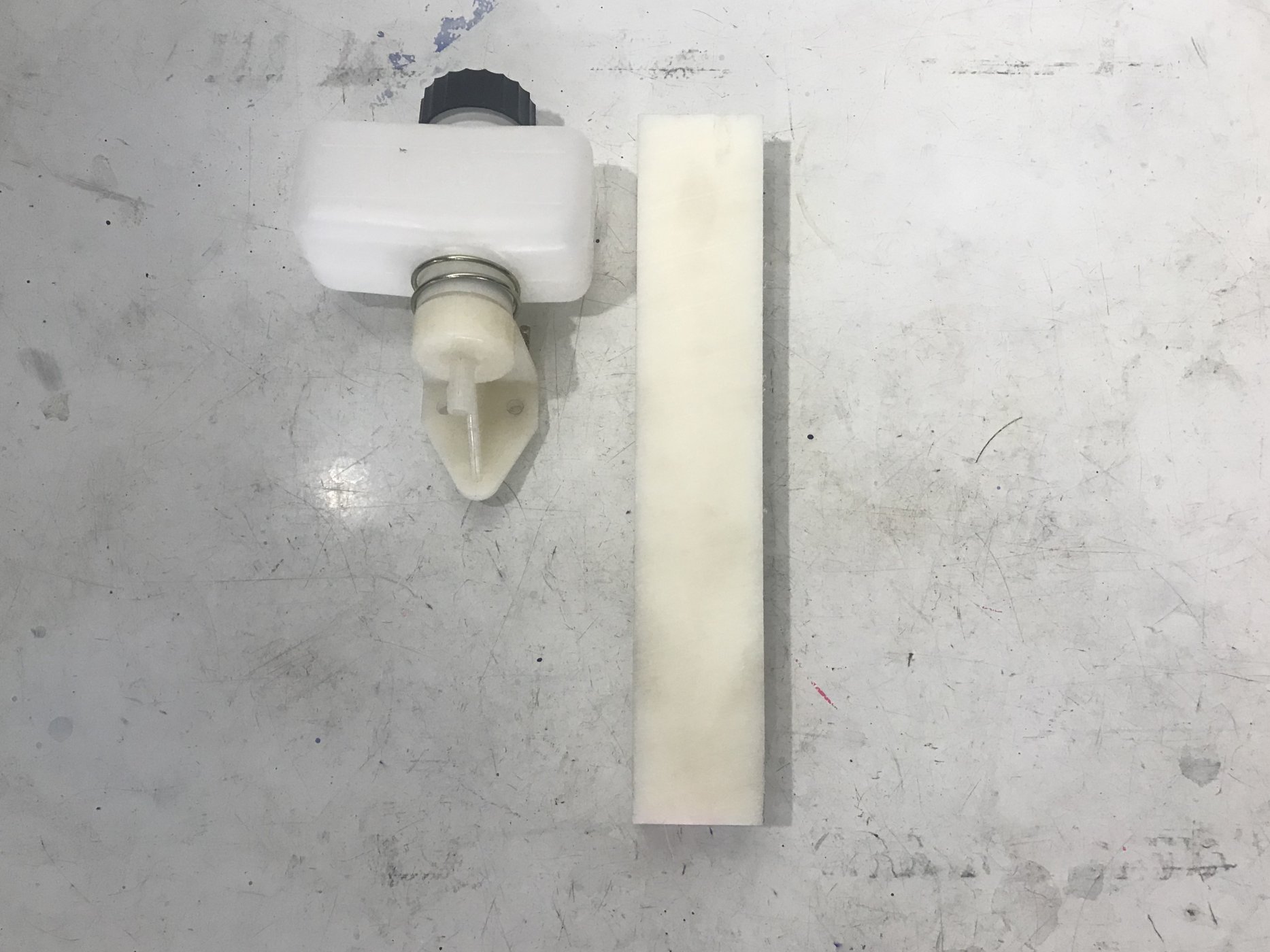 Came out pretty good...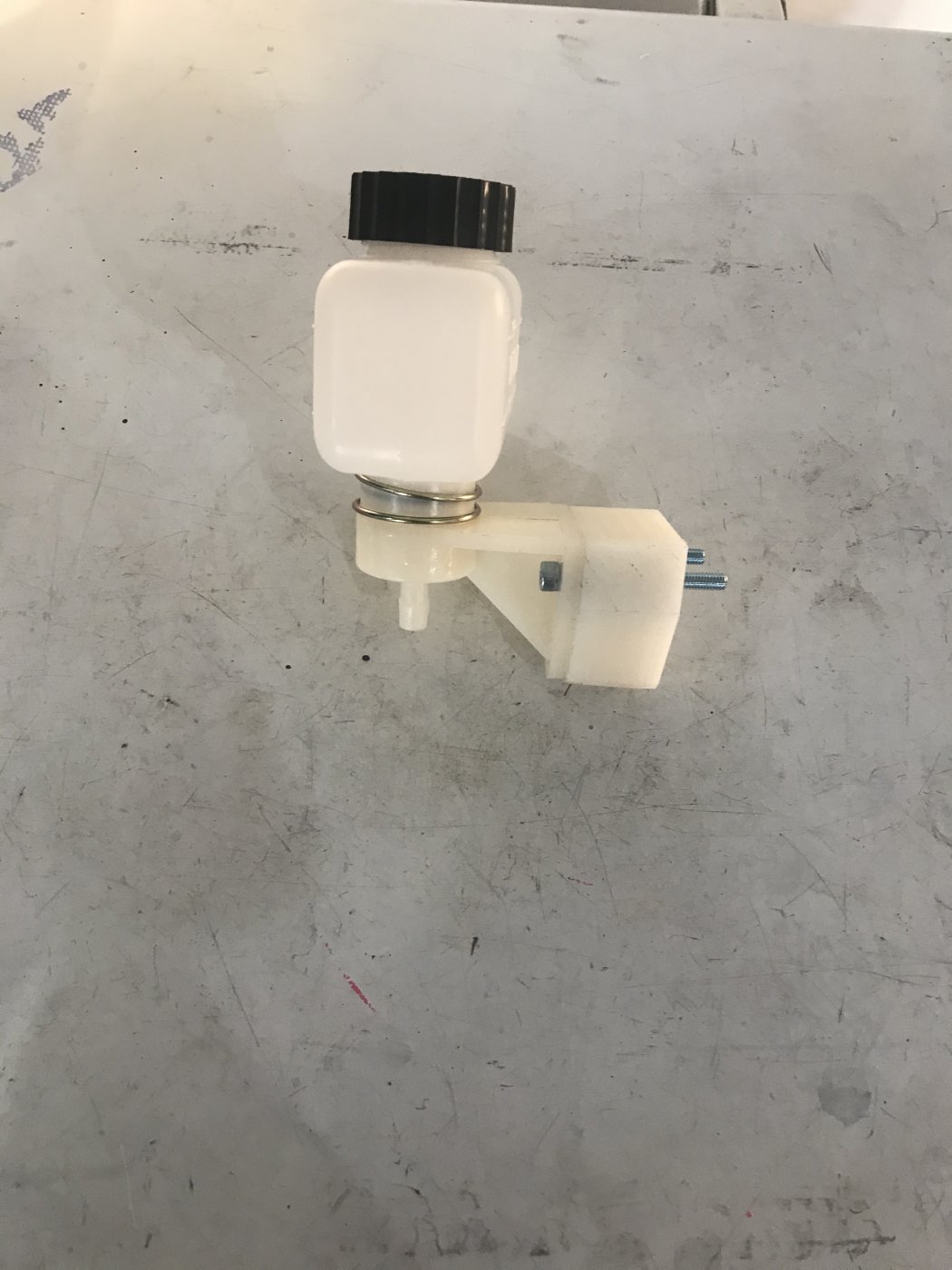 Here it is temporarily mounted on the side panel. I'll permanently mount it once the Ramlifpro pump is installed...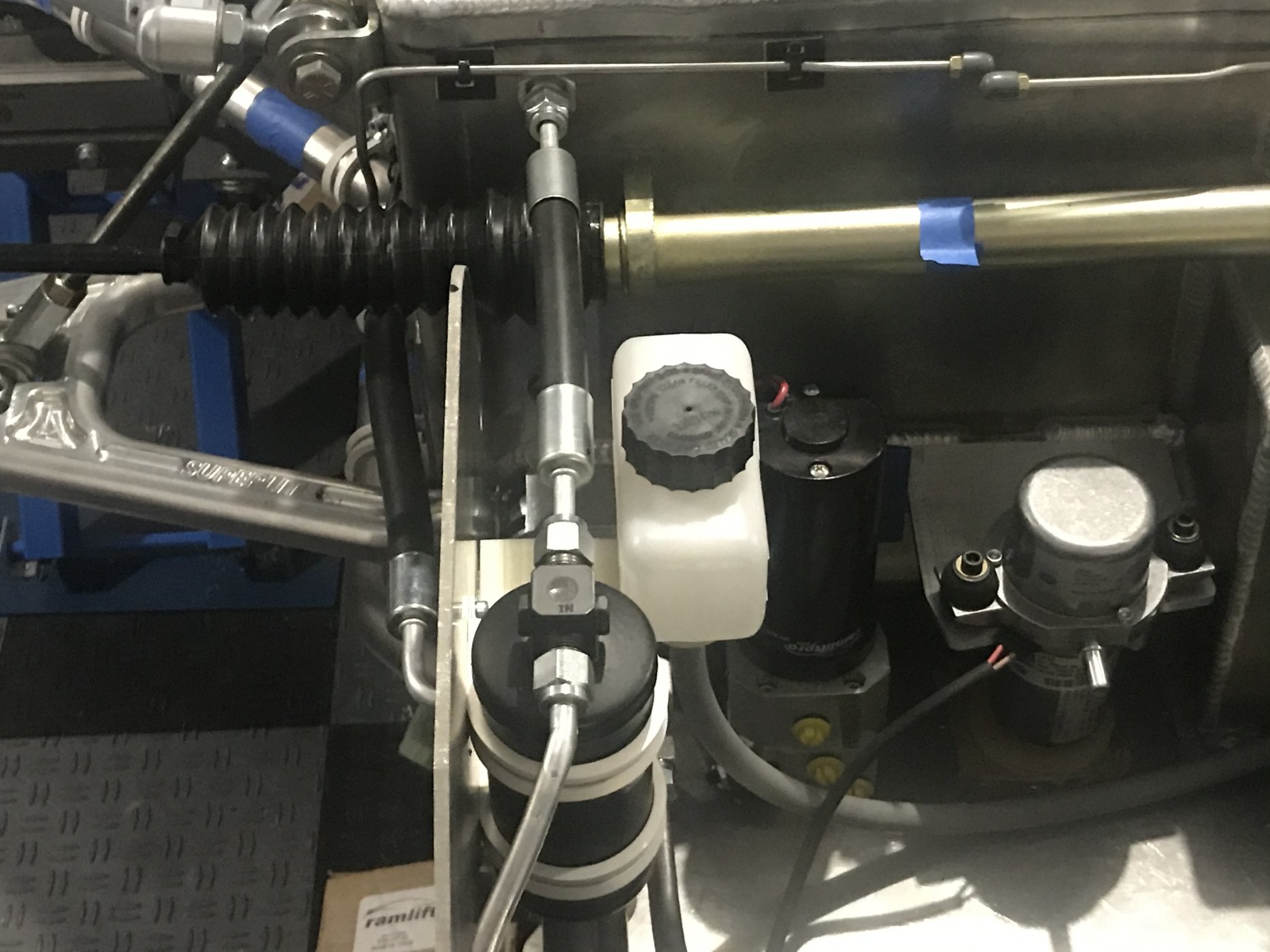 So far this is the general layout. I'll leave the power brake reservoir where it is. The only drawback is if I wanted to put a heat extractor in the body, the power brake reservoir would limit it's depth. Eventually it may be repositioned with a remote master cylinder reservoir setup. Otherwise you can see the reservoirs are mounts on both sides and the Ramlifpro and brake vacuum pumps will be mounted vertically...
Next up is mounting and connecting the Ramlifpro pump.
Last edited: