I've always loved the Autolite and Motorcraft logo that depicts a stylized GT40. I remember as a kid in about 1970 my Mom sewed a Motorcraft patch onto my CPO jacket (anyone remember those?) Well, I just found a place that sells some memorabilia and collectible stuff in relation to this logo. Check out
http://www.bossperformance.com/
. I picked up a pretty cool 3' x 5' wall banner that I can hang in my garage for inspiration.
Here's what it looks like: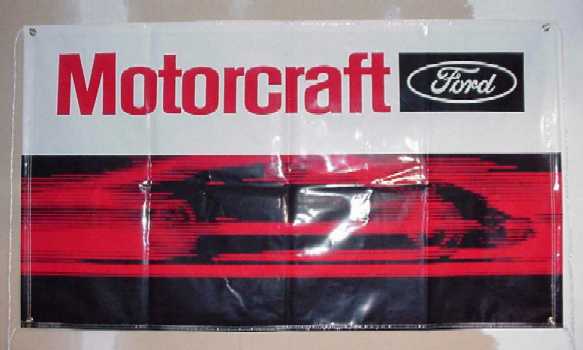 I also wanted to share with you all a motorcraft logo that I found on the web a couple years ago, after much searching. It's a bitmap image rather than a jpeg. If you want to save it on your computer right click below and select "Save Picture As...". Enjoy!
[ July 24, 2002: Message edited by: Mark Worthington ]