While I ended up working a handful of days over the Christmas/New Years holiday, I still managed to get some solid hours in the garage!
Firsts
...inlcuding moving under it's own power. The Seattle rain briefly stopped, and while it was 40F & roads were wet, that didn't stop us!
-long engine idle
-confirmed cooling system kicks on fans & maintains temps @210F
-confirmed Alt works
-clutch works (after lots of adjustment!)
-1st, 2nd and reverse gears work
-brakes & steering works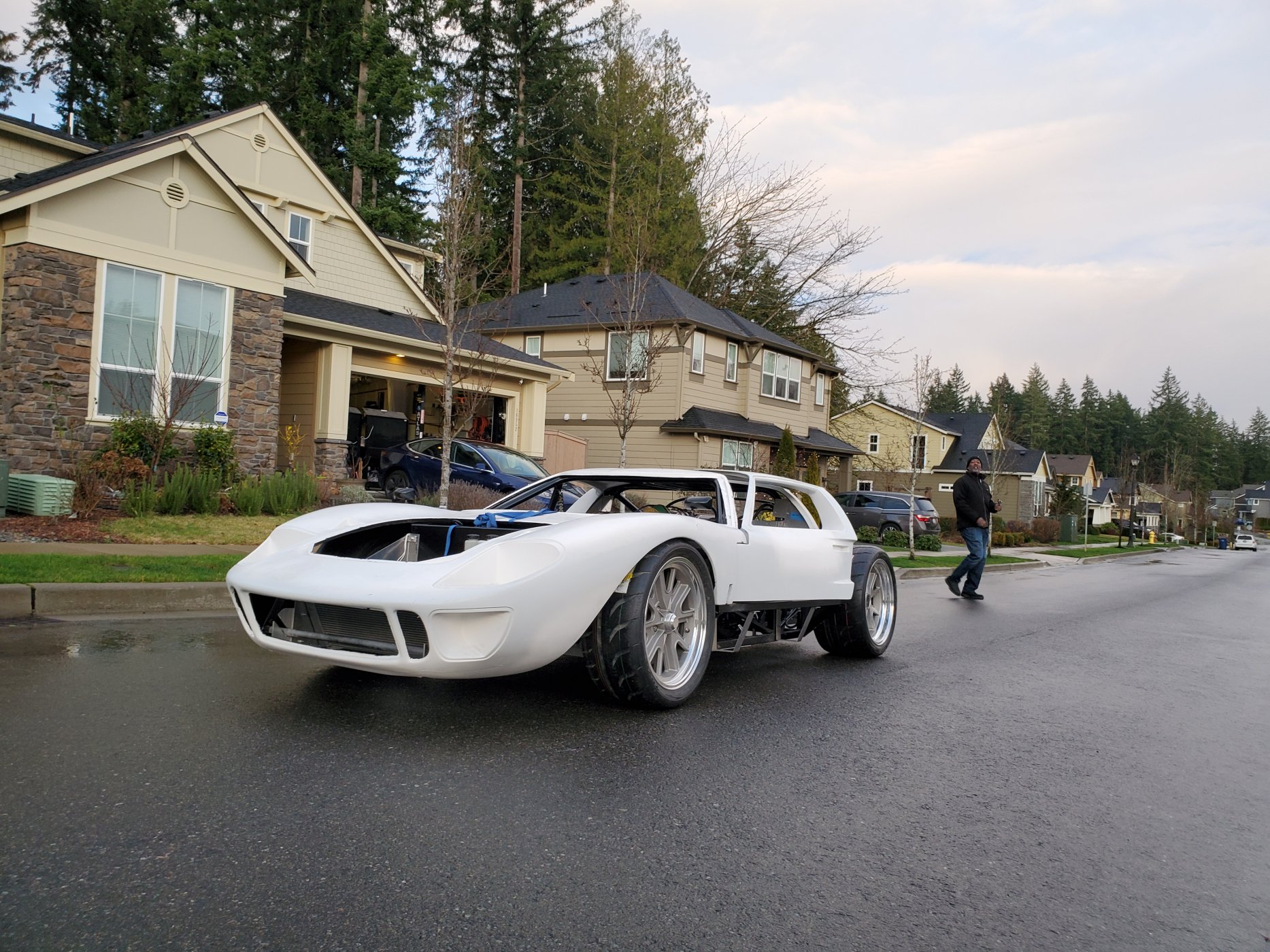 Shifter's installed. The main shifter does N-1-2-3-4-5 sequentially, the side one does reverse.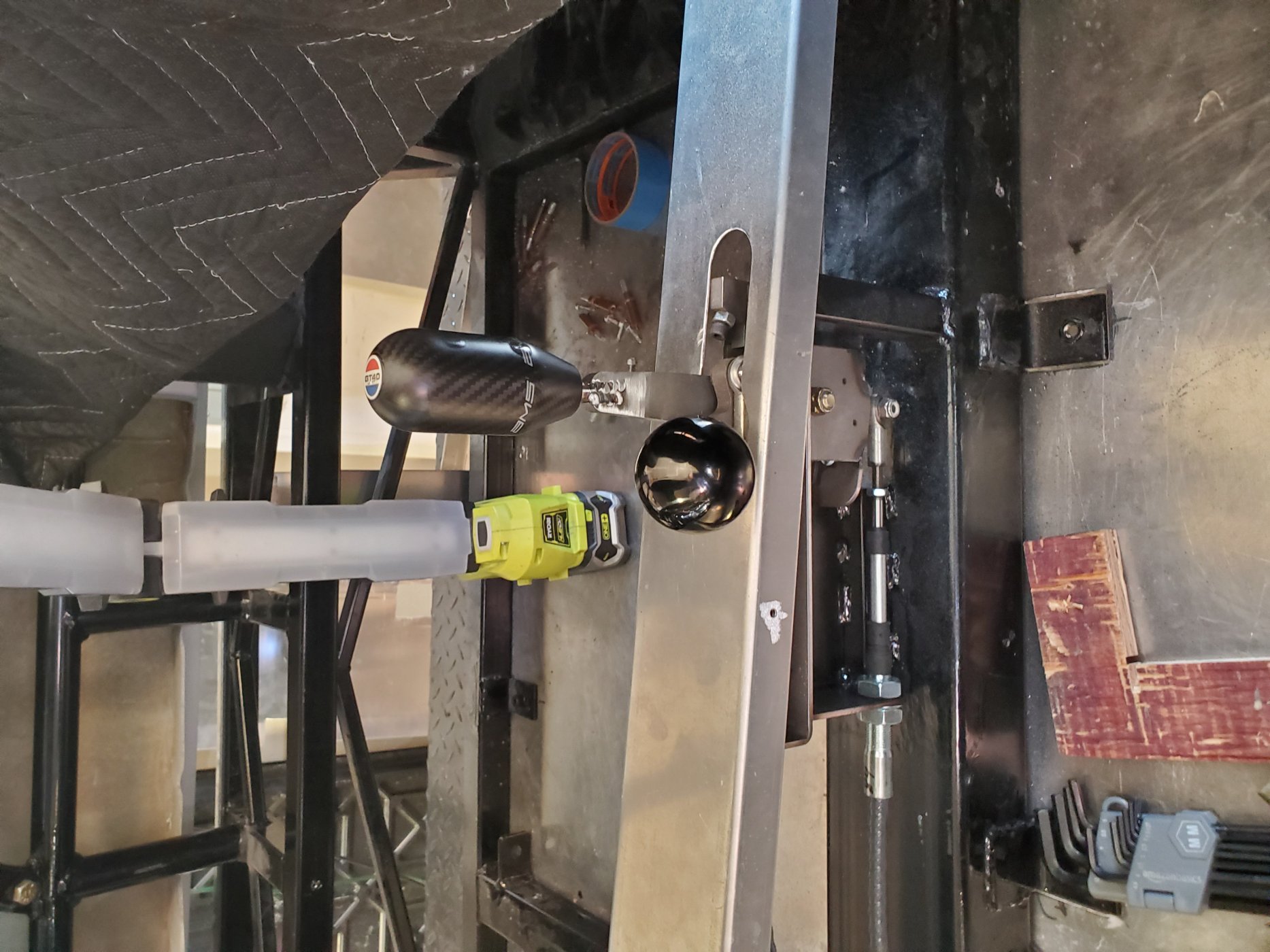 Brake union...it kept leaking; once I removed it, I could see it was grooved. Replaced with a new one and the leak stopped!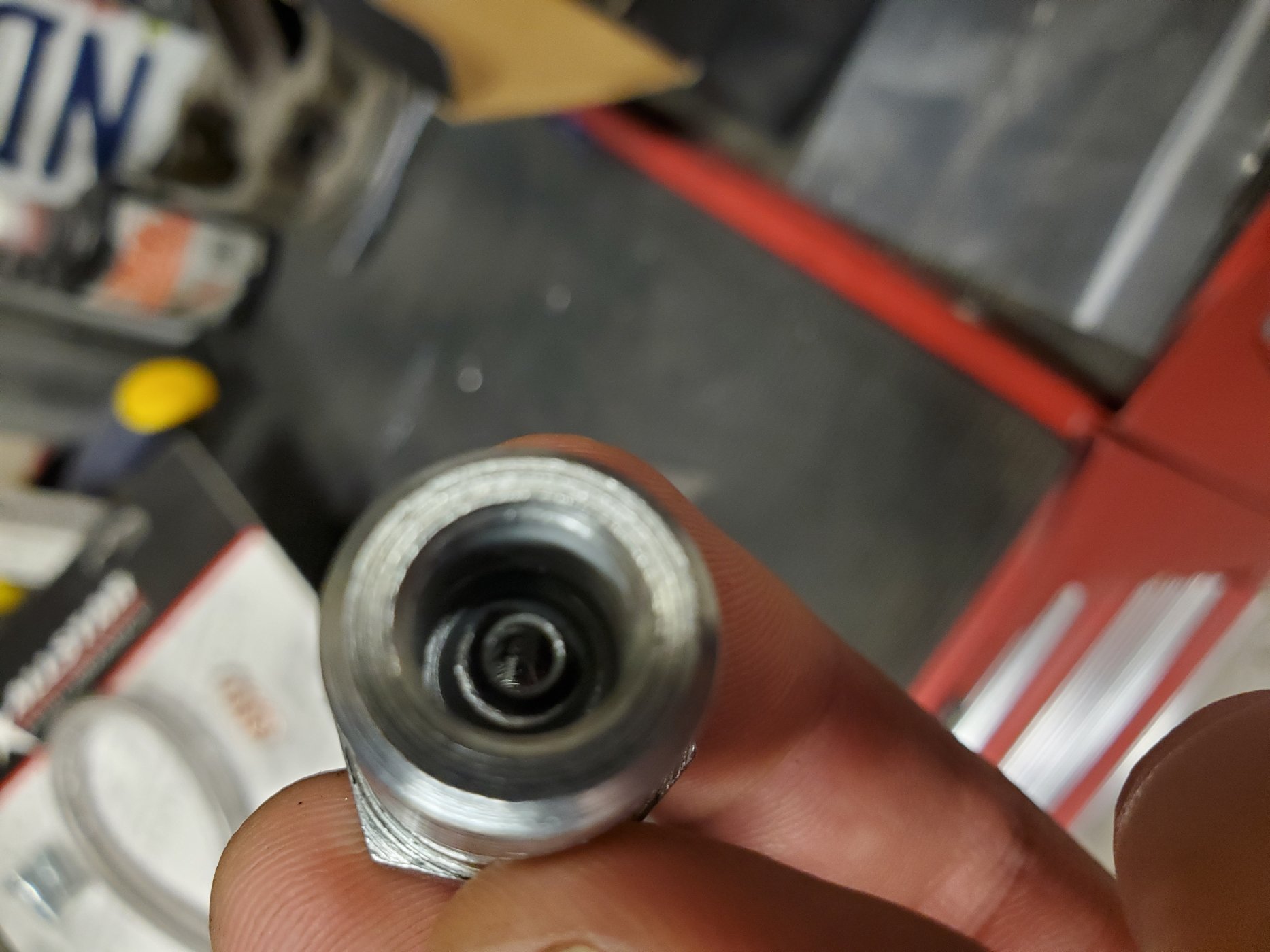 FedEx, UPS, Amazon...to many packages to build a car!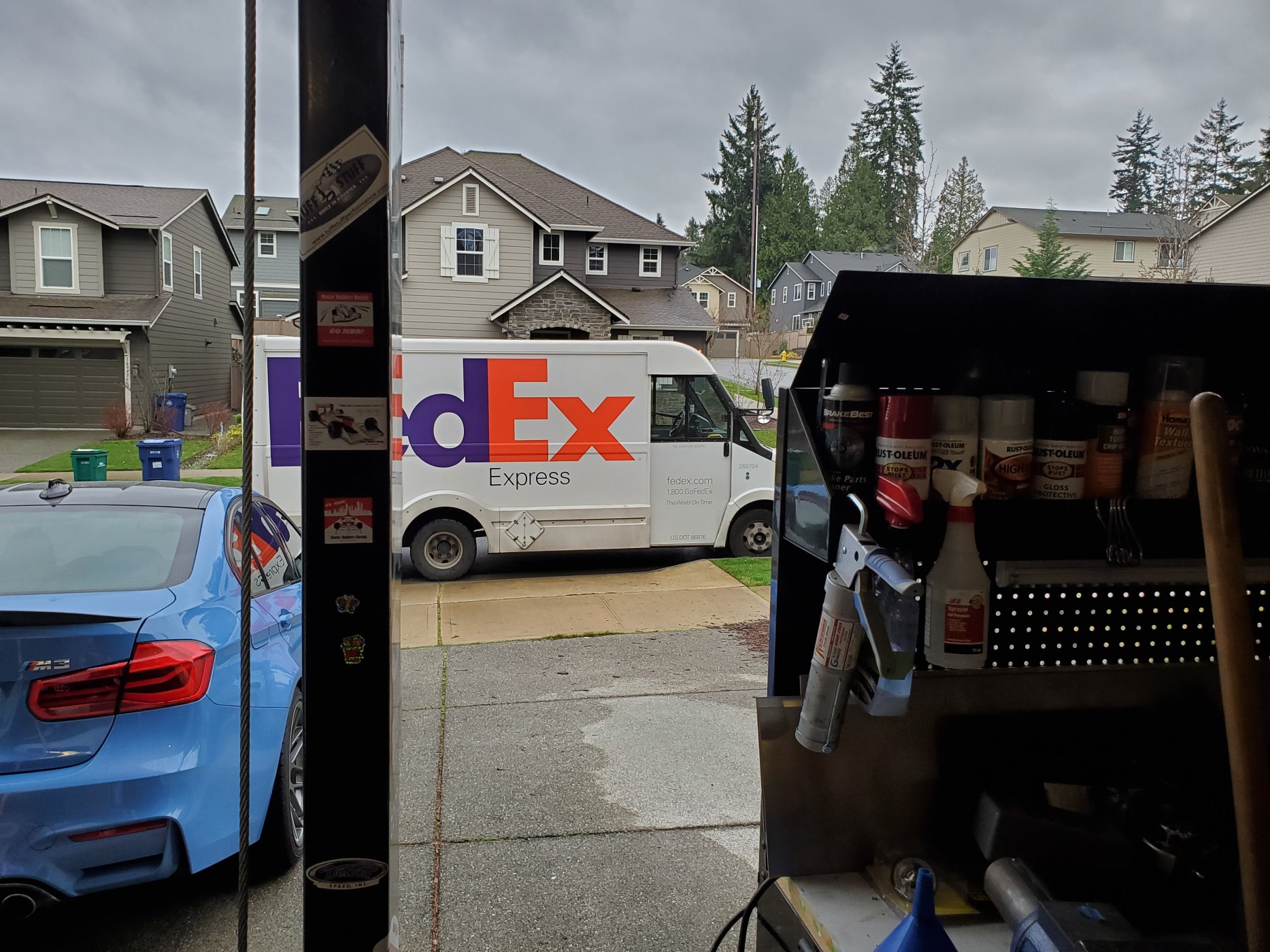 first long engine idle run...my ~1,300CFM garage fan did a descent job at removing the exhaust.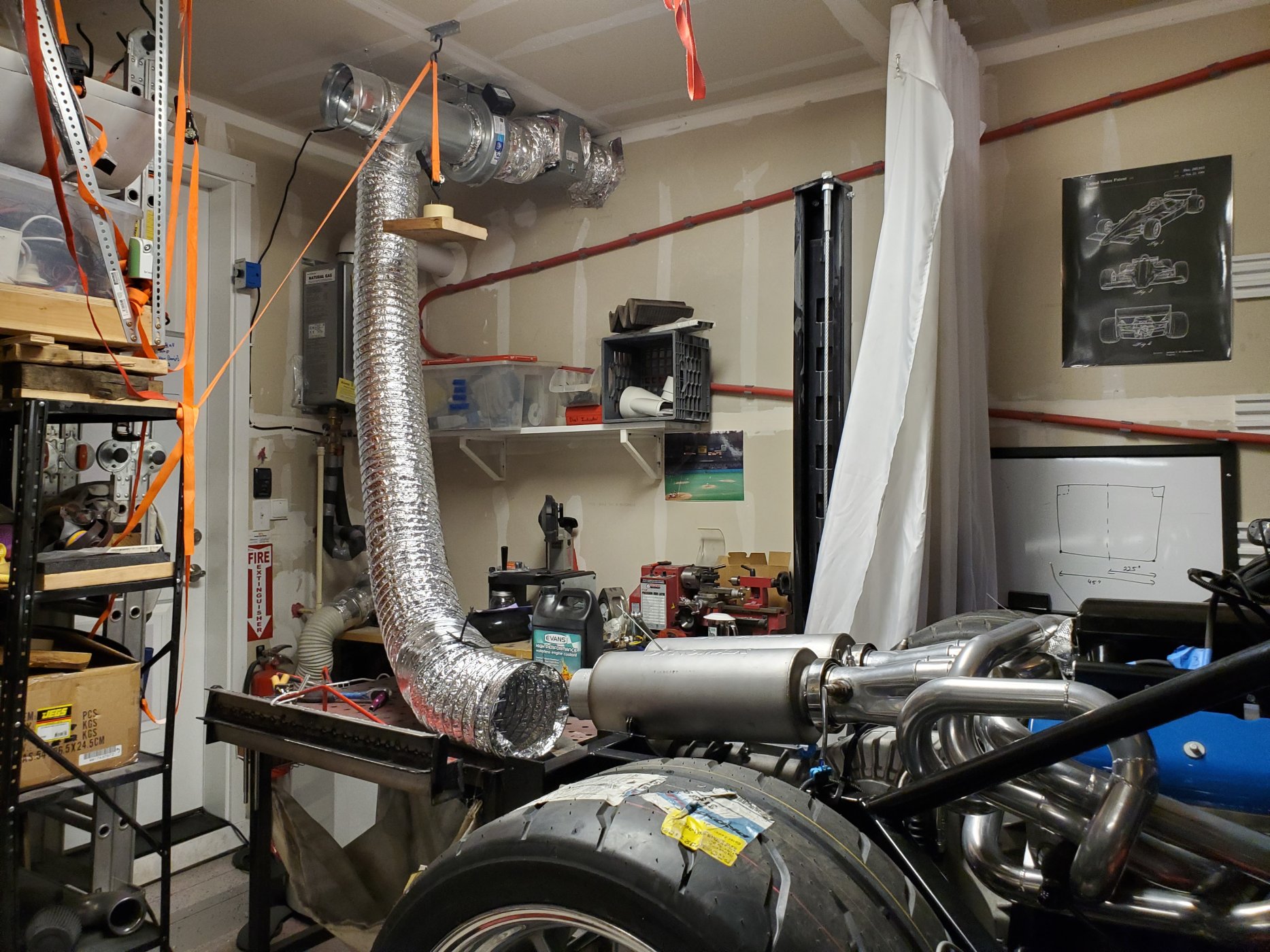 Rear Inboard suspenion coming along...final pushrod & crank. Mocking up the rear shock towers via CAD (Cardboard Aided Design); plan to make it from 1/4" plate, and cut out some lighting holes...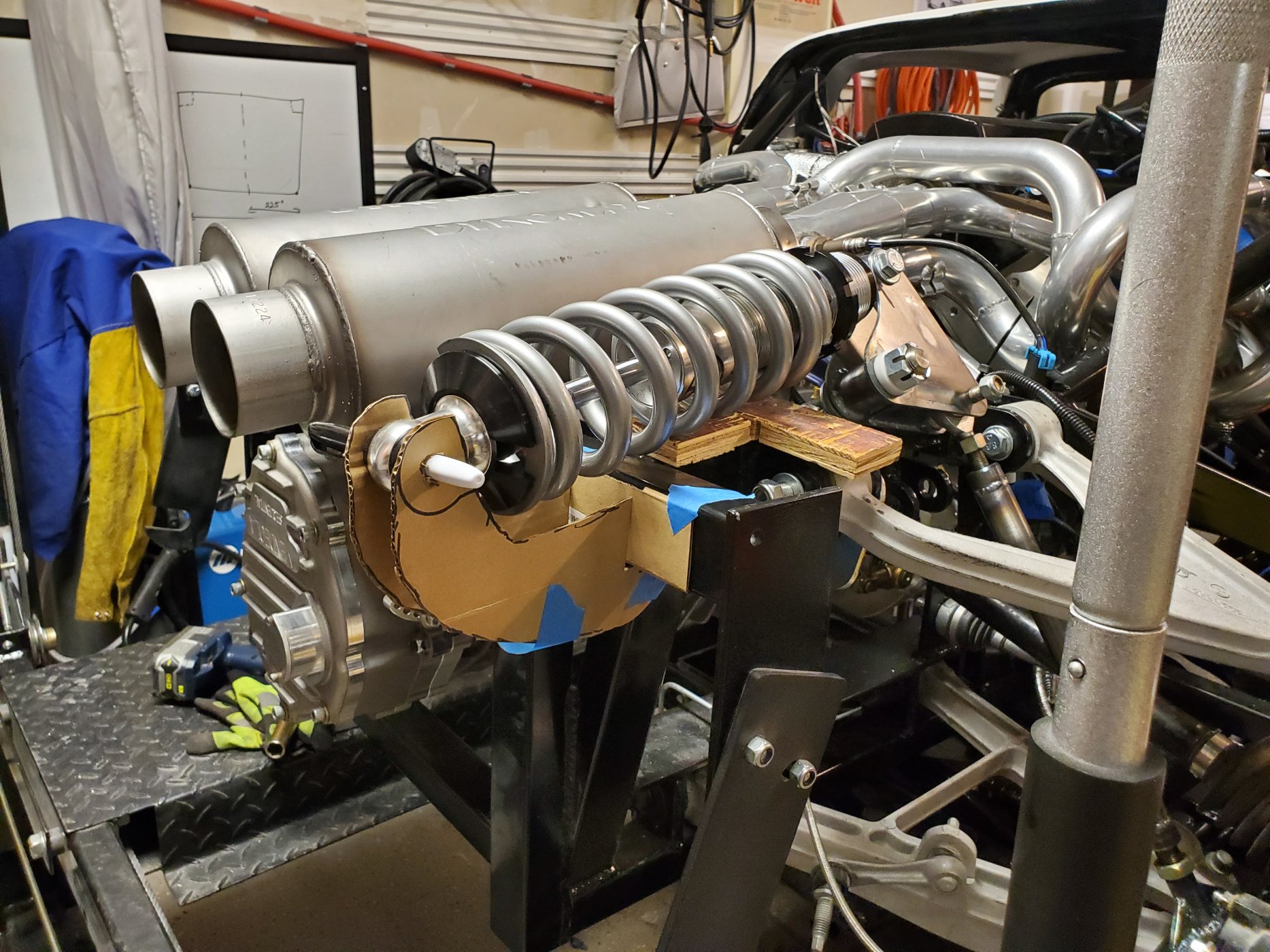 Dash: It's not perfect, but good enough to get the car on the road. During the 1st drive I had the wires fixed w/ wire nuts, and the starter wire was loose...I stalled the engine, and end up having to jump out to re-start...figured it was time to have a real dash that I could start the car from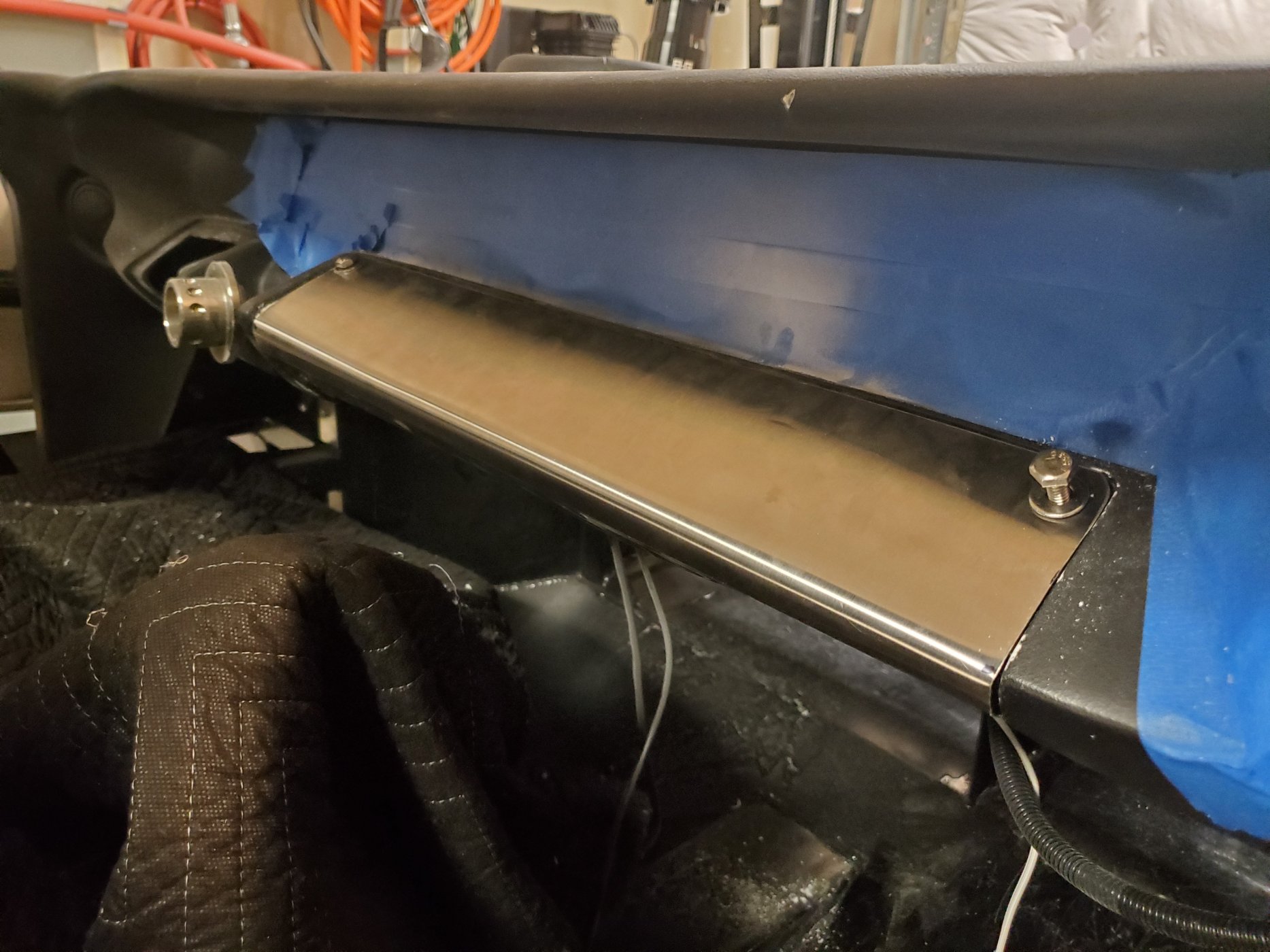 New Dash wired up...and quick test to confirm I didn't mess anything up.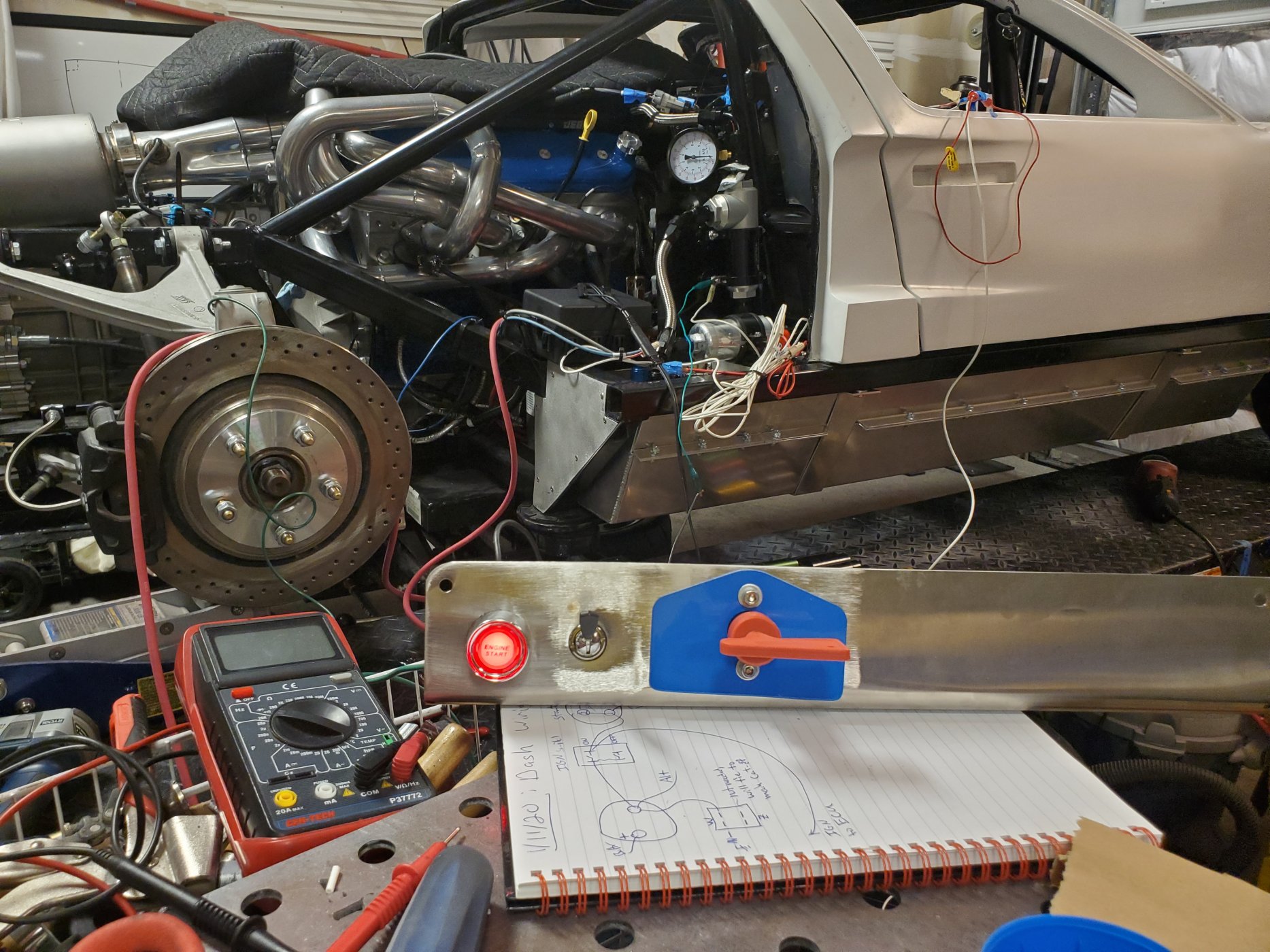 close up...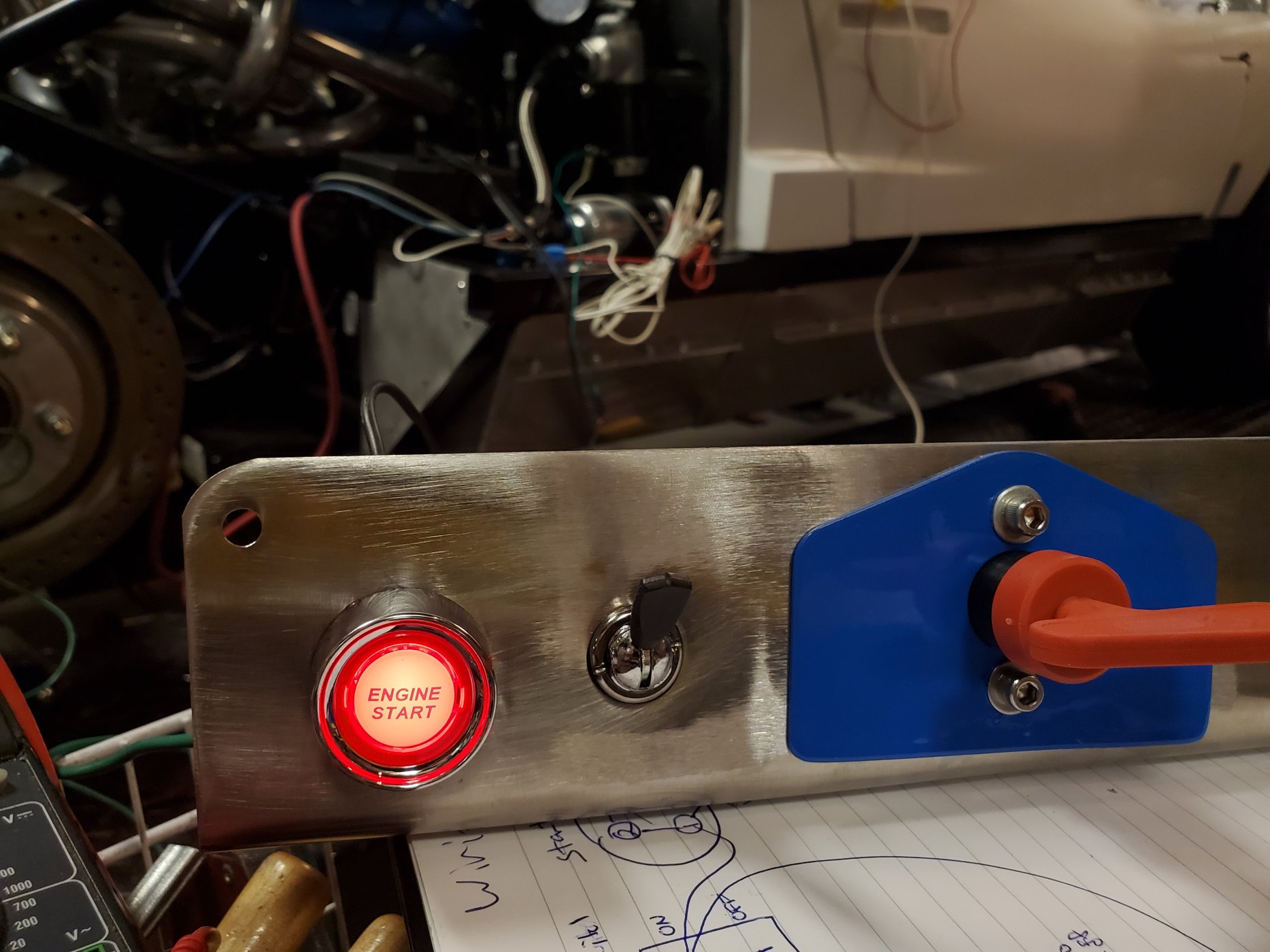 Video of engine idling...finally a smooth idle, no backfiring. With the rear off the ground, I got it into 1st, 2nd and reverse. Also confirmed cooling system could maintain 210F