For a while a have been looking for original Vitaloni Sebring mirrors, the metal ones, not the plastic reproduction ones.
As many will know, these are very hard to find.
Over a couple of years I have found three, two chrome and one off-white. The two chrome were in a different state, one like new the other had degraded chrome. I couldn't decide which two I was going to restore to get an identical set.
I posted my search on the forum in 2013:
http://www.gt40s.com/forum/gt40s-wanted-parts-services-needed/40723-vitaloni-sebring.html
And now, almost two years later, a guy contacted me willing to sell a set of two as new in original box.
Now, I am the very proud owner, not only of this very rare set, but a total of 5!! original Vitaloni Sebring mirrors!
epper: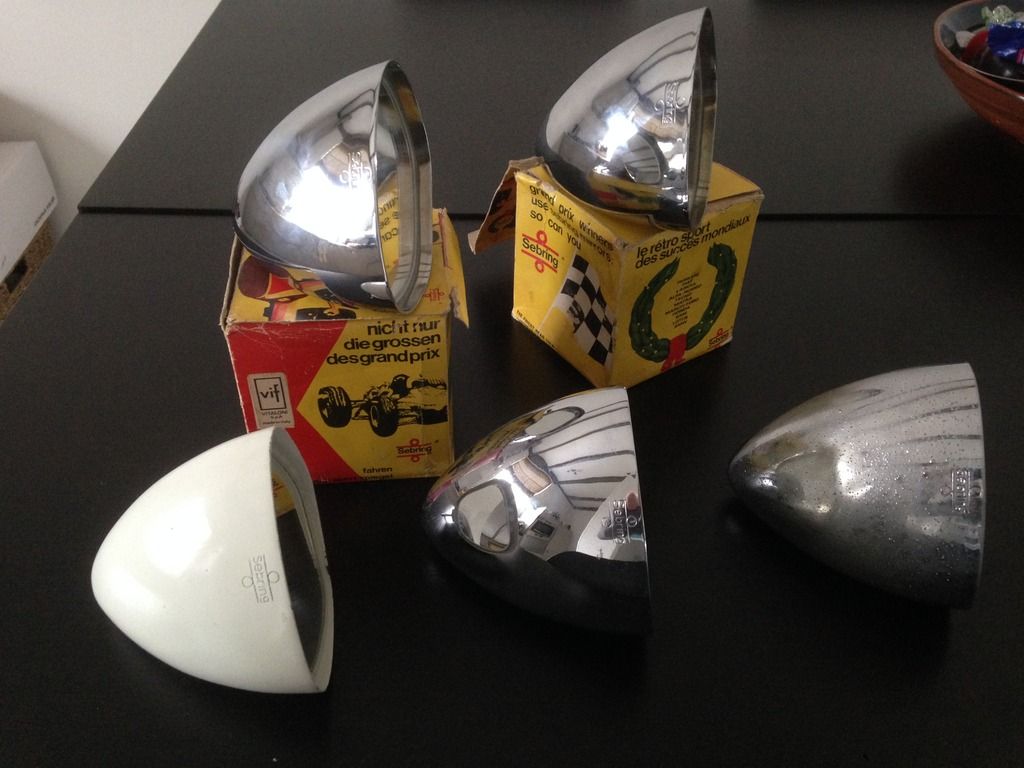 In my search I also found a set of a different brand (AJW B'Ham). The chrome on these is also degraded. These have exactly the same dimensions as the Vitaloni's.
These will be up for sale in the garage sale section!