My last week:
Phoenix, Mon eve, 1/9: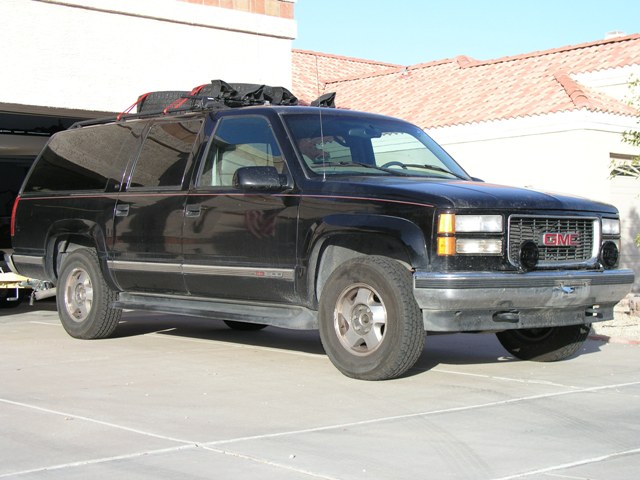 Picked my dad up at the airport at 2330h. New Mexico border later that night: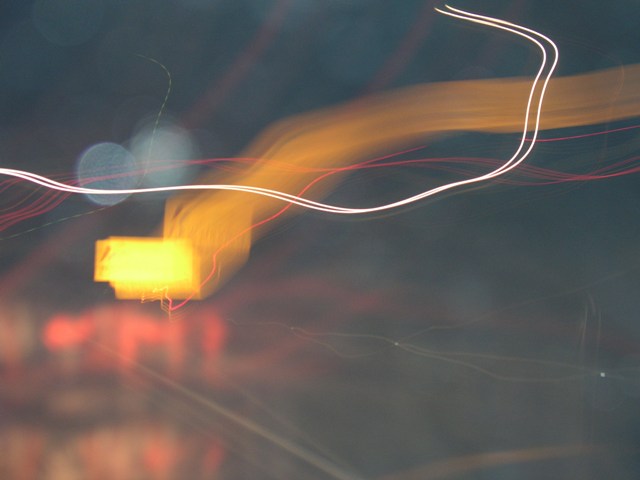 Someplace in TX: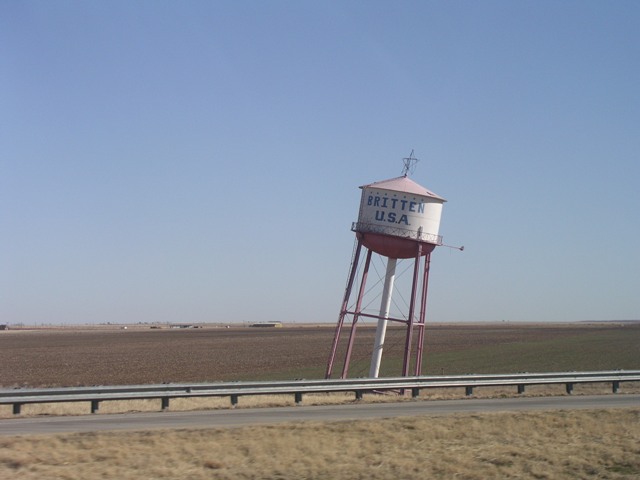 Someplace in MO: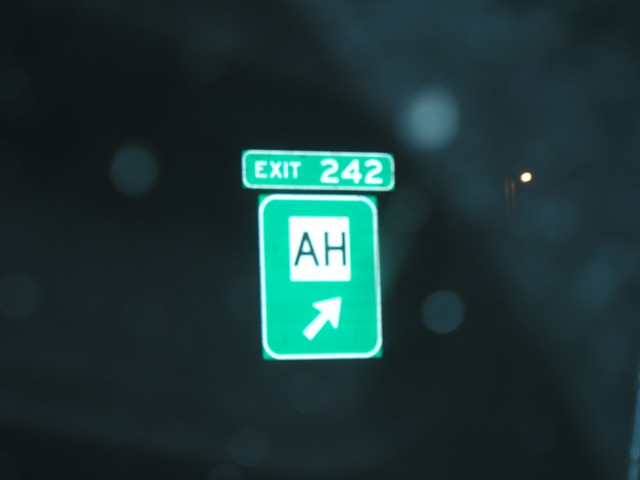 Someplace in Detroit: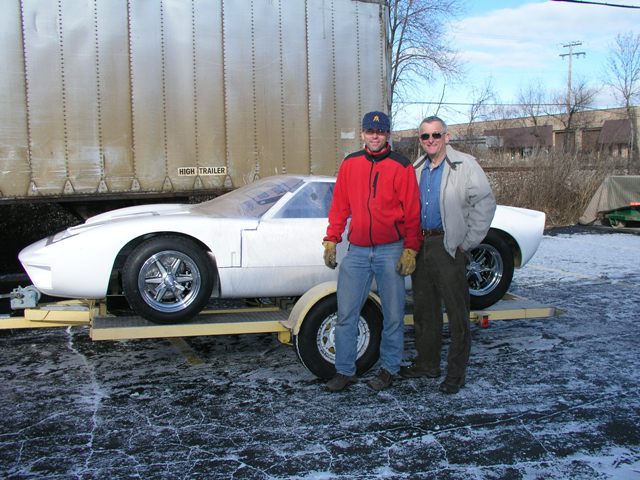 The Suburban with Hersh's trailer looking MUCH better now and dad at the wheel: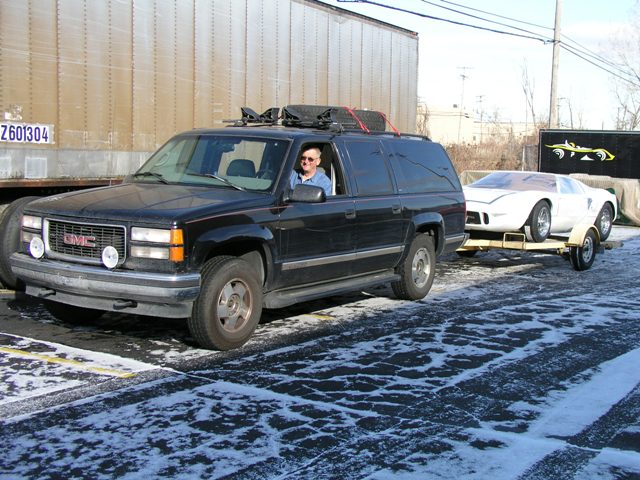 That damn white car is STILL following us!: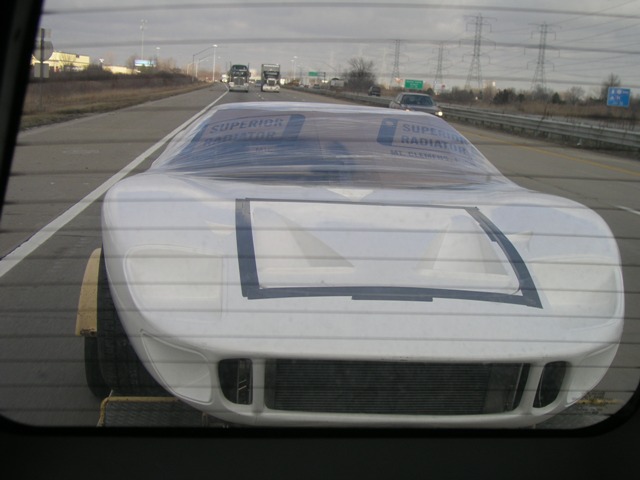 Gas stop. Read that sign in the background - $1.956 for a gallon!: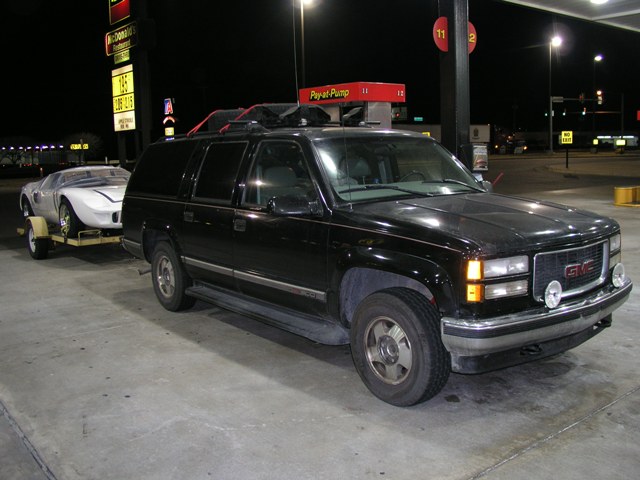 Home for ~3 days: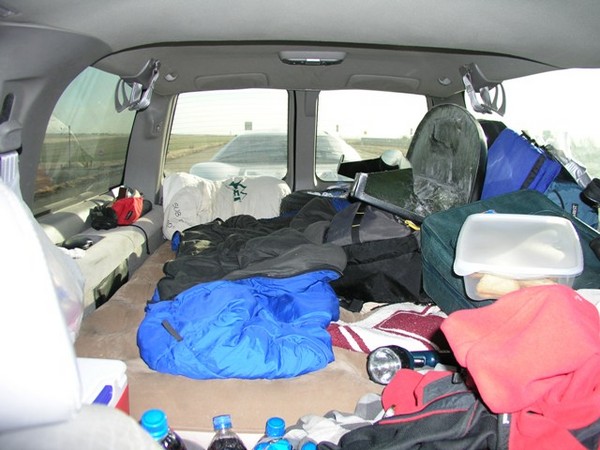 Blue skies on the way home: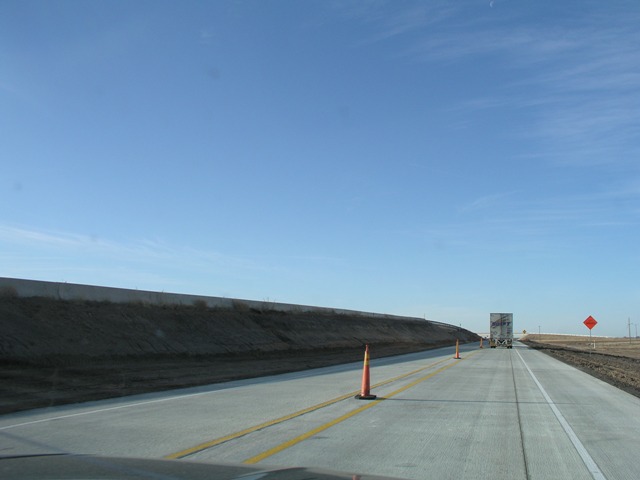 Getting DAMN close (only 4.5h left now - the little green sign says Arizona State Line):
RCR40-31 at home IN MY GARAGE!! (2130h on Thurs eve)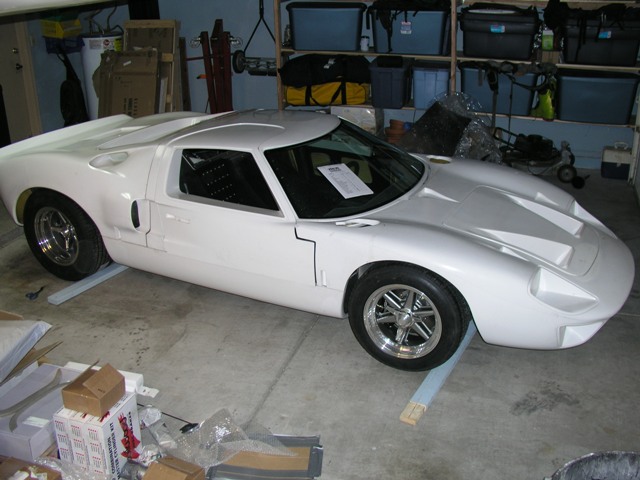 Round trip door-to-door: 4142 miles, 68h including 3h drooling over everything else in Fran's shop, just under 61 mph average speed for the entire event.
A big thanks goes to Fran for getting the car done. I ordered it mid-October and got to pick it up 12 weeks later (including the holiday season). As I saw how the forecast was looking across the country, I hounded him and pestered (and begged and shamed, etc...) him into getting it done an extra 2 days early (Weds Morning instead of Fri- and he did). I am incredibly excited to get cracking on it and it looks phenominal just sitting in my garage.
The RCR gang and me (Fran, me, Jason and Mark):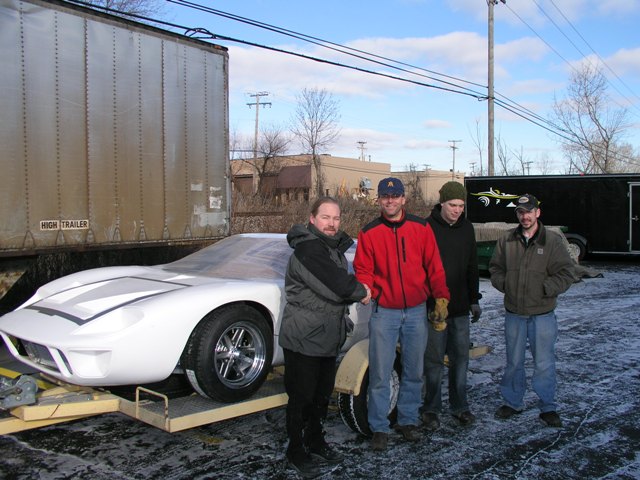 However, an even bigger thanks goes to my dad who thought it'd be "fun" to fly to Phoenix, drive non-stop to Detroit and back with a trailer and then fly back home to CT. It was actually pretty enjoyable and we had a great time (we used to do a LOT of summer roadtripping when I was a kid so we were both well prepared).
Dad at the wheel: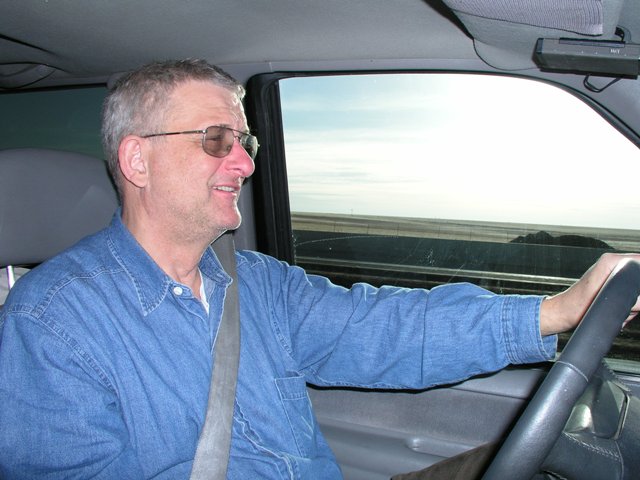 The entertaining irony- my dad flew from Connecticut to Phoenix and had a layover. Guess where. Yep, in Detroit... I was pretty lucky I didn't get the "whoops I missed my connection why don't you just meet me up here" call.
Thanks Dad.
And now off to the build thread...