RCR 40 Deluxe plus kit.
Mark 1
100% complete built by experienced builder
Black Cherry Pearl with Pewter Stripes basecoat/clear coat
17" Halibrand custom Knock off wheels 315 rears, 245 front
Stainless Steel polished bundle of snake headers
Stainless Steel polished glass packs
A/C Heat and defrost
306 Roller motor (.030 over 302)
forged pistons
Trick Flow aluminum heads
Edlebrock aluminum intake Holley 650 CFM carb
MSD distributor and 6AL ignition box
Optima battery
Hi-Torque starter
1988 Porsche G-50 50 trans with higher 4th and 5th gears completely rebuilt with transmission pump/cooler
Removable steering wheel
2 Holley fuel pumps - one for each 12 gallon tank with pump/tank selector switch in dash
Removable steering wheel
Removable windows
Award winning car including Best in Show at Limerock Sunday in the Park Show.
Classic EFI system is an option for additional cost of $4000, NOT currently on vehicle.
References available. This car is priced to sell because I need the space for building a SLC and another car. It is in great condition and has 800 miles on it. Registered and ready to drive.
$58,500 negotiable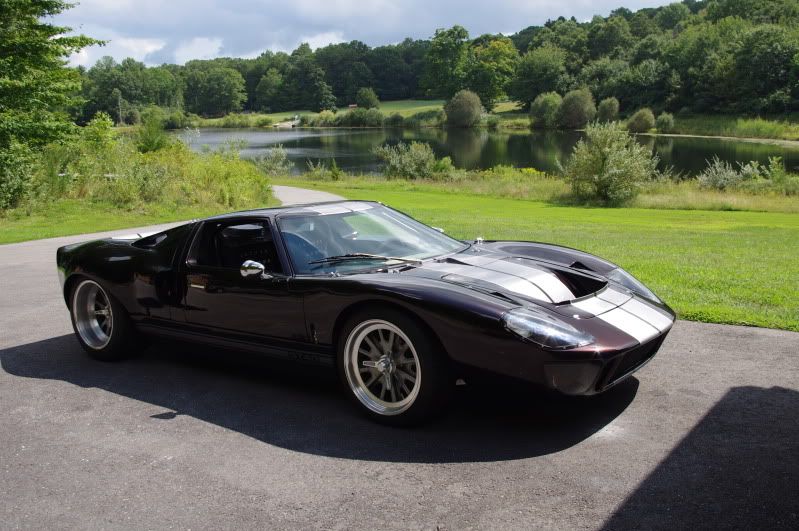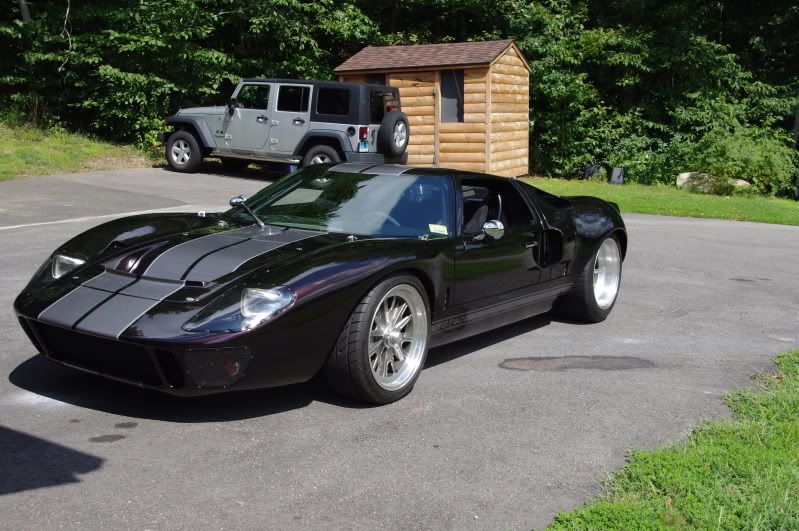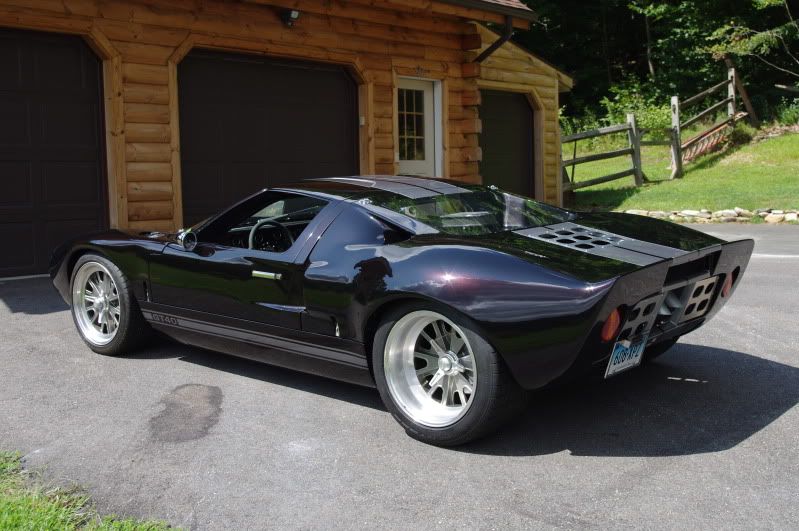 Two pages of additional photos at:
http://s96.photobucket.com/albums/l186/allanffr/GT40/
PM me or email me at
[email protected]