OK, well not really. But here is what is possible using your 3D printed parts to do 'lost wax' style casting. These parts are for the cooling system on my 1UZ engine. The factory fittings left a lot to be desired for my application.
Two of the fittings with sprue and vents. The plastic cup is the pouring funnel.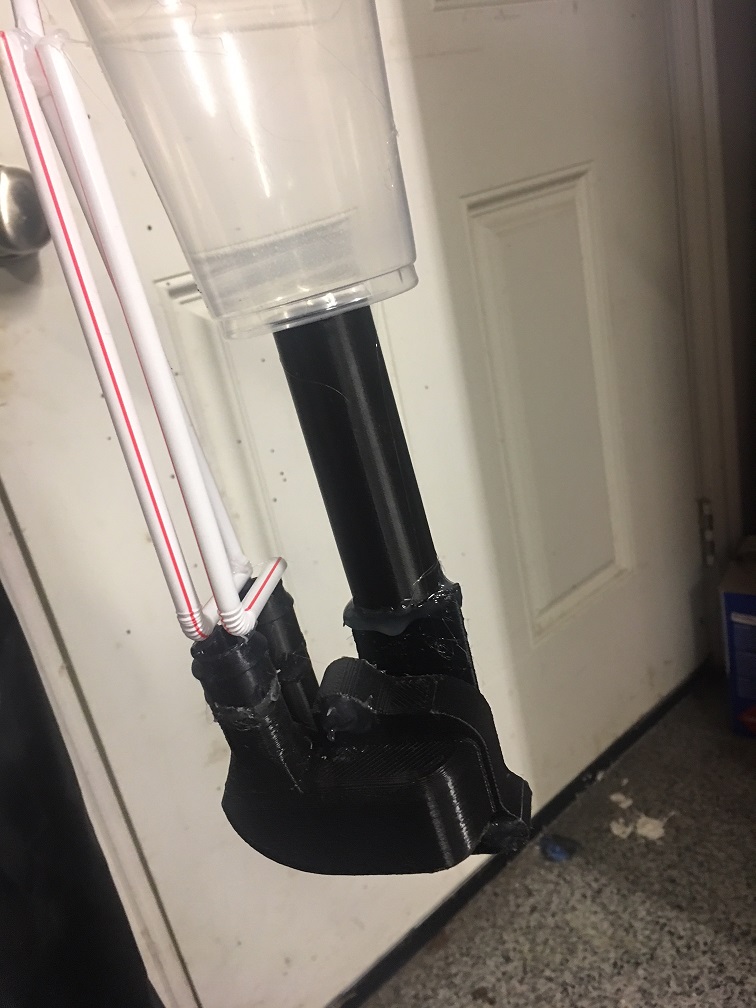 A few shots of one of the finished fittings.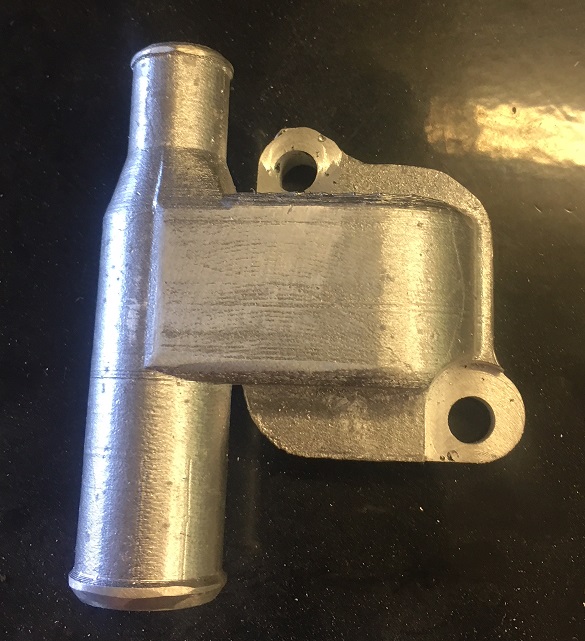 The 'line' on this one is from a crack in the plaster mould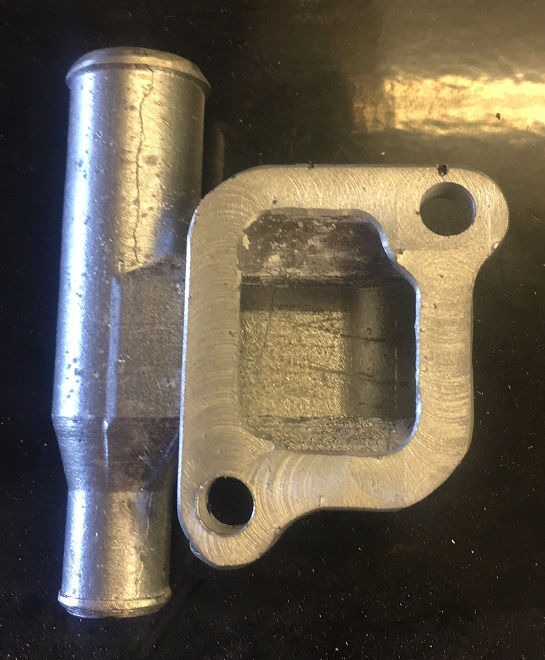 Notice the internal diverter to insure water is pulled from both the head and the incoming water line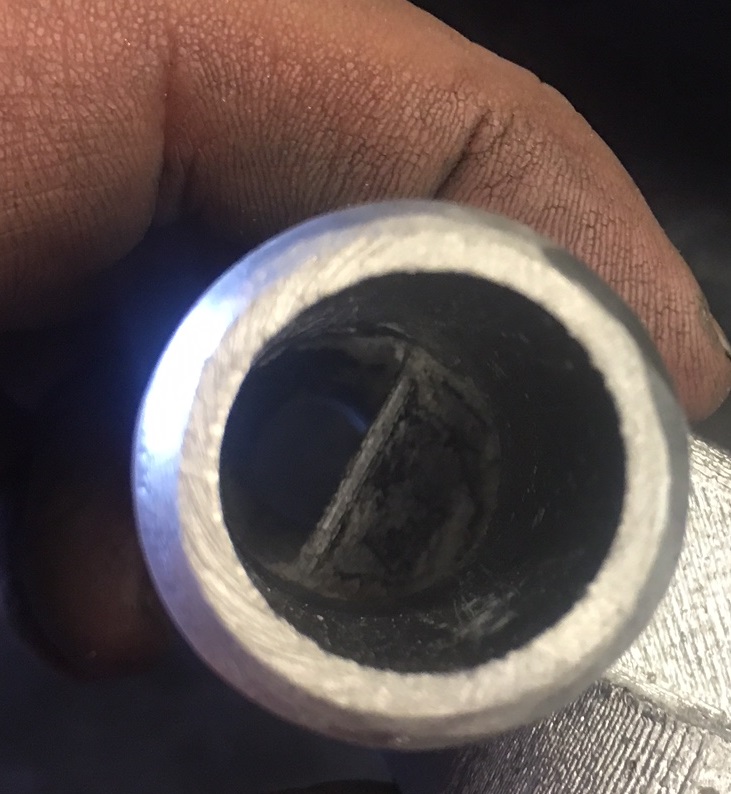 You can see here the striations from the plastic print show in the aluminum: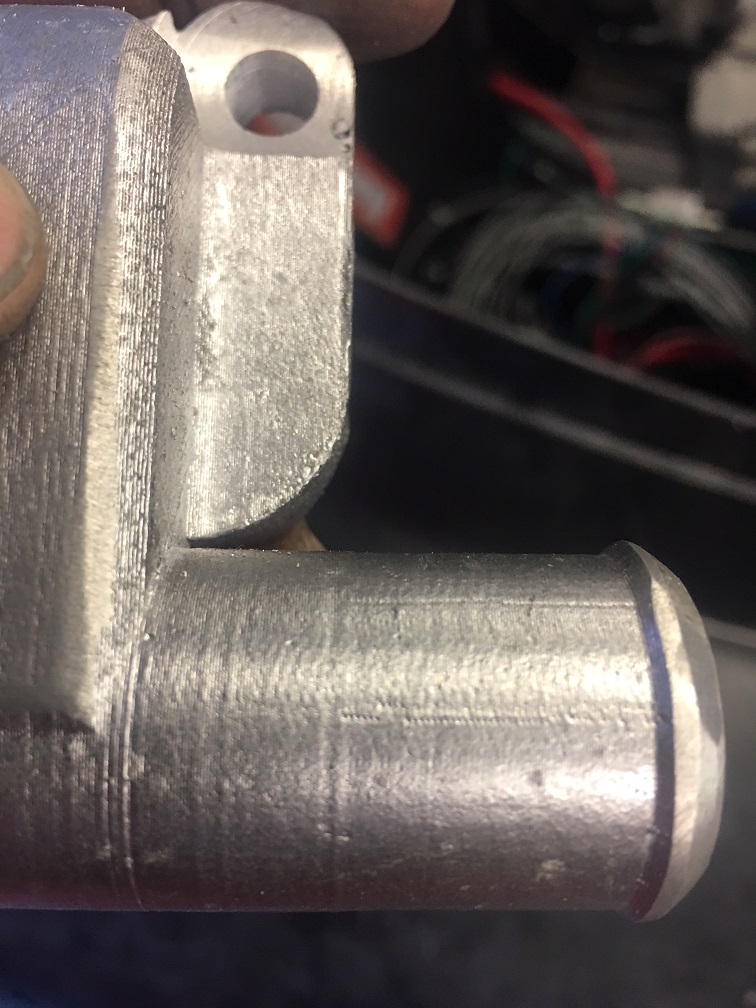 Here the fittings are on a mock up engine: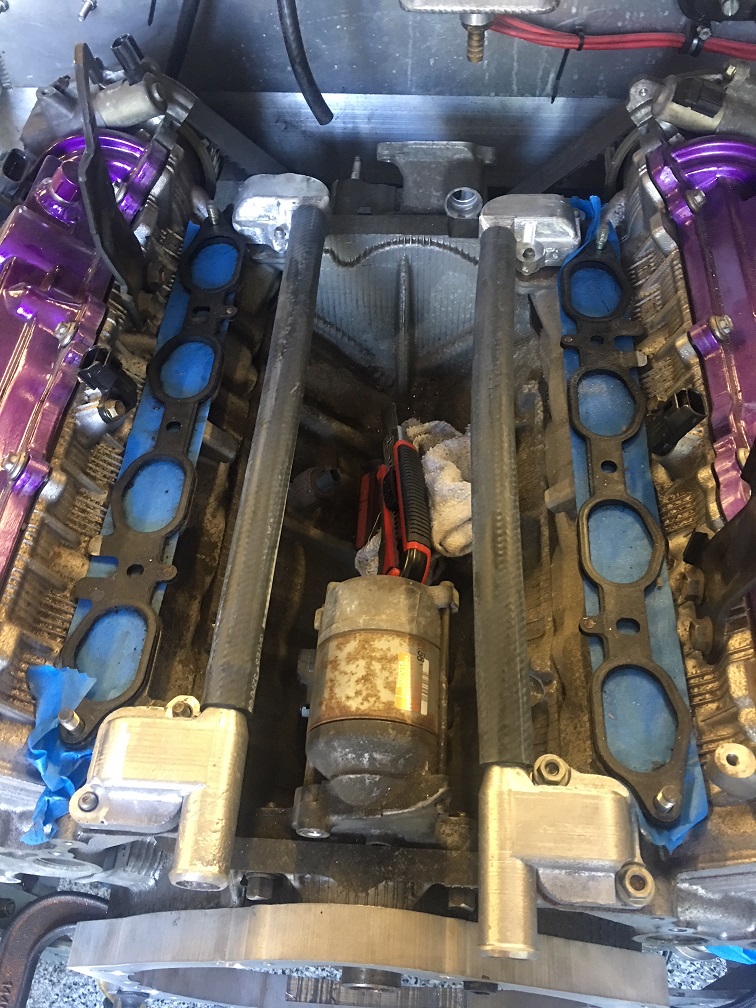 The short of it:
1. Print your parts in PLA
2. Vent & Sprue them using stuff that will melt/burn out (hot glue works great)
3. Embed the parts in a mix of plaster and sand
4. Fire in a kiln to dry, melt/burn out PLA
5. Pull out of the kiln while hot and pour in molten aluminum
Obviously there is more to it than that and there is a steep learning curve. Lots of info on the internet.
Last edited: