Got your attention? I hope so!
PUT A FIRE SYSTEM IN YOUR CAR!!! It only cost a few hundred dollars and it will save a $100K worth of car! You don't want to be the guy standing on the side of the highway waving his arms and running around in circles while his $100,000 fiberglass cars burns to the ground.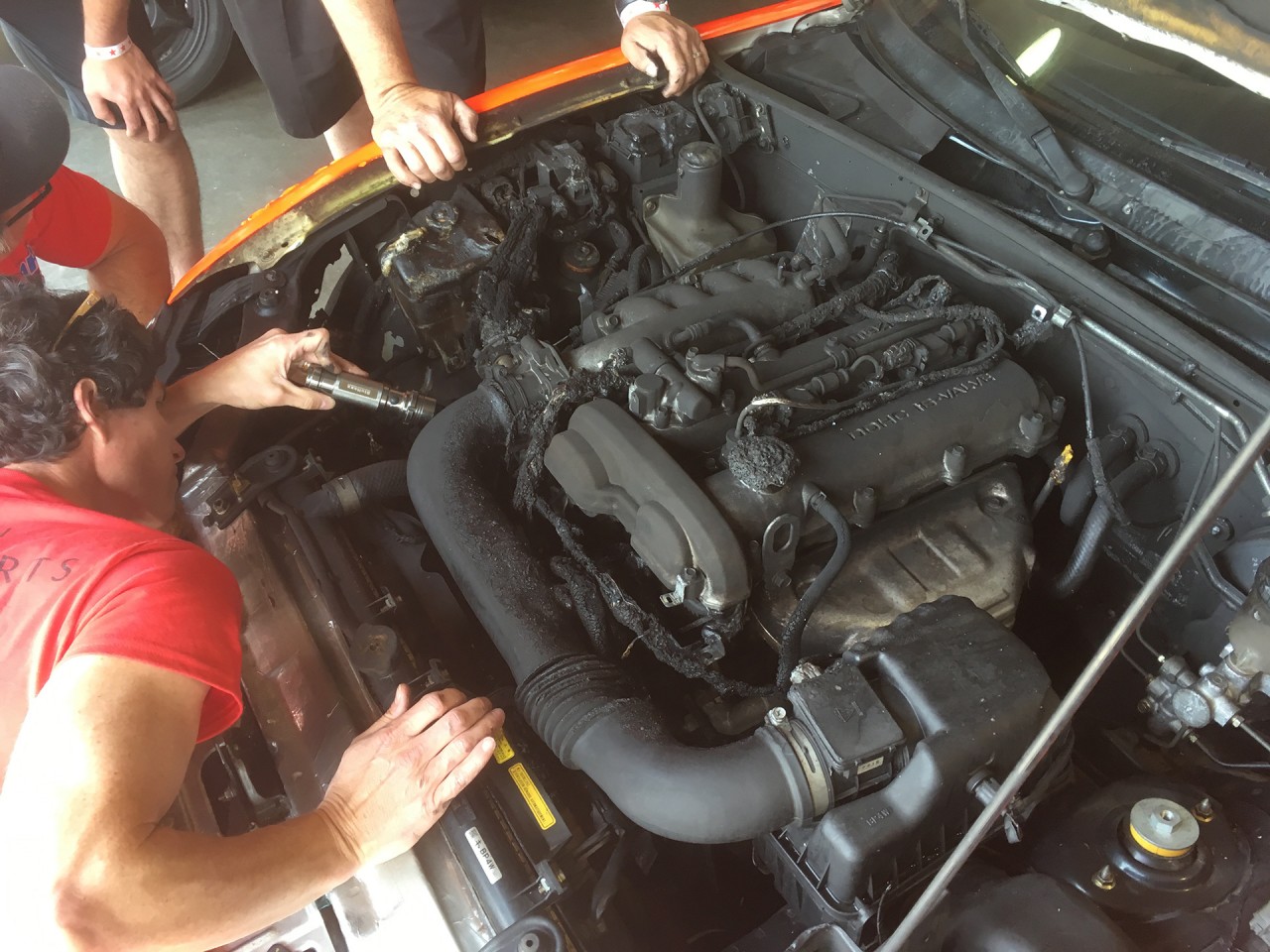 As he rounded the last complex of corners that lead onto the front straightaway, a fire ignited under the hood of his Spec Miata. The driver followed the rules to the letter. He pulled over, evacuated and stepped away from the car and waited for the emergency crews to arrive. The problem was...

nasaspeed.news