Got the band back together and took the little car out last month.
The band:
Did some testing to validate our running configurations (wheel discs/pants, canopy/open cockpit, etc...). I ended up with this as my final configuration: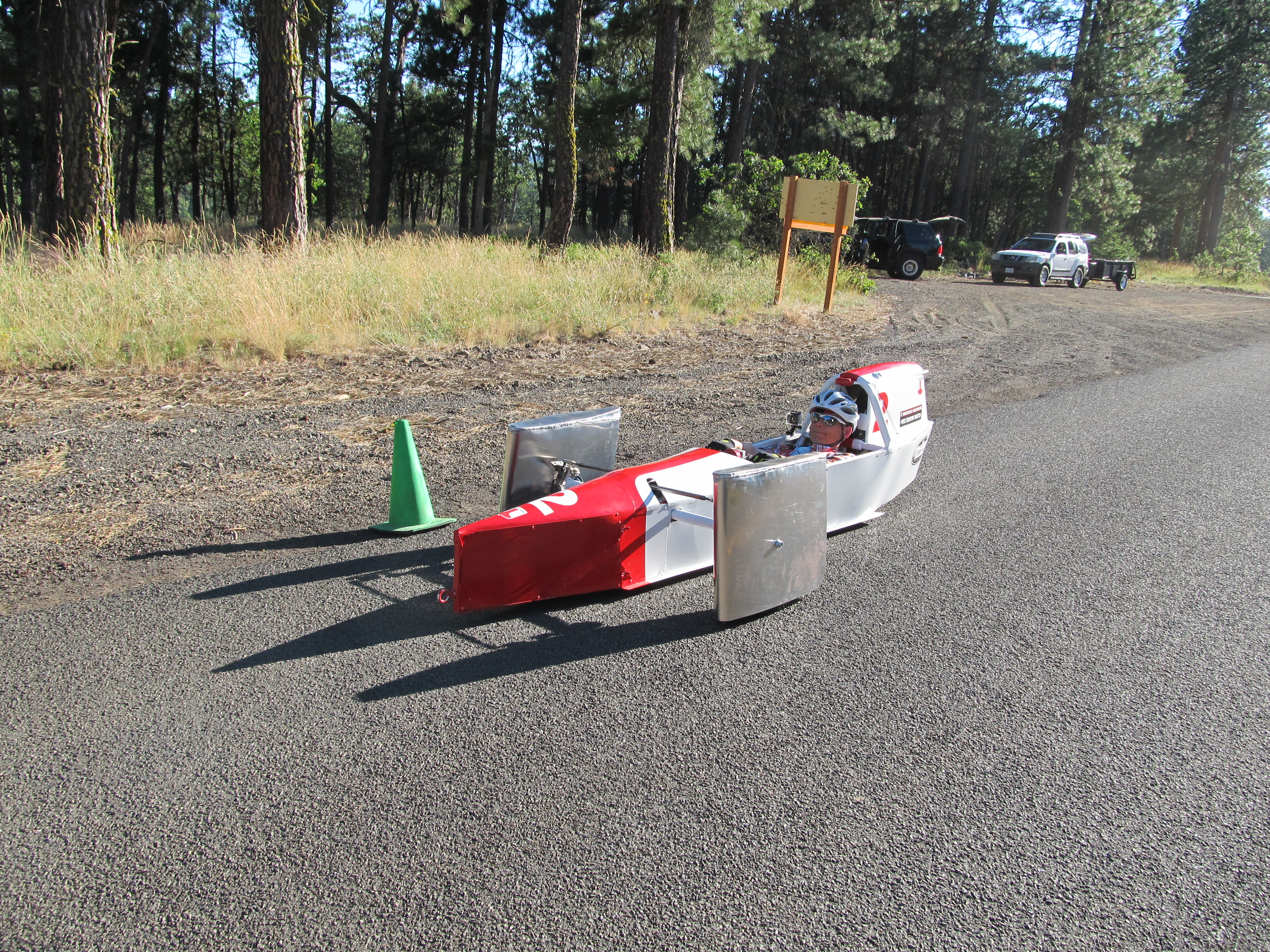 Looks pretty good going by:
After testing was all over, we went back to the big hill for a 14.6 mile run:
testing 7/14 Long Run - YouTube
It's a little bumpy on the top part of the course, but it's worth the ride to get to the sweet stuff! What a blast!
It was a very long, hot, sunny summer day, and we stopped on the way home for dinner at an excellent river-side restaurant in a pokey little town. To our pleasure, it was an excellent meal on a fantastic evening with good people. Great times!
The derby is 18 days away... If you're in the neighborhood, come on by!
http://www.soapboxracer.com/