HELLO
I am French and excuse my English I use a translator, about a year ago I had to buy the GT40 Superformance of Dave Hood and at the time of finalizing the transaction he decided to no longer sell it, I understand it better now that I have mine,
I quickly found a replacement Superformance, she was for 3 years in a private collection next to the Estoril Formula 1 circuit in Portugal with only 1438 miles, she never drove in Portugal she was still registered in California, the first owner lived a few miles from Laguna Seca, he ordered from Olthoff Racing
- MK I LHD License continuation car is manufactured bySuperformance, license by Safir GT40 and in the Shelby registry.. Powder Blue (gulf Blue) with a Marigold wraparound nose stripe (a-la P/1075) and with Black Alcantera interior. . Professionally assembled by Olthoff Racing of North Carolina VIN# P2000 is the first car produced of a nonconsecutive special order number series that duplicates or mirrors the original MK 1 serial numbers each being an even 1000 digits higher. The second car P2001 is owned by Carroll Shelby.- Mileage: 1434Engine: Roush 342 CU. IN.Transaxle: ZF/RBTWeight: 2400LB- Medium body with, fully vented spare tire cover. BRM 15" wheels with Marigold centers. 342 Cu In. engine based on a 302W block. 4V Holly. GT-40 Road Race oil pan, Roush AFR CNC ported aluminum heads, Edelbrock single plane intake, Hydraulic roller cam, roller rockers, mechanical fuel pump, 4330 forged crankshaft, 4330 H-beam rods, forged pistons.
She is now in France and I am a happy man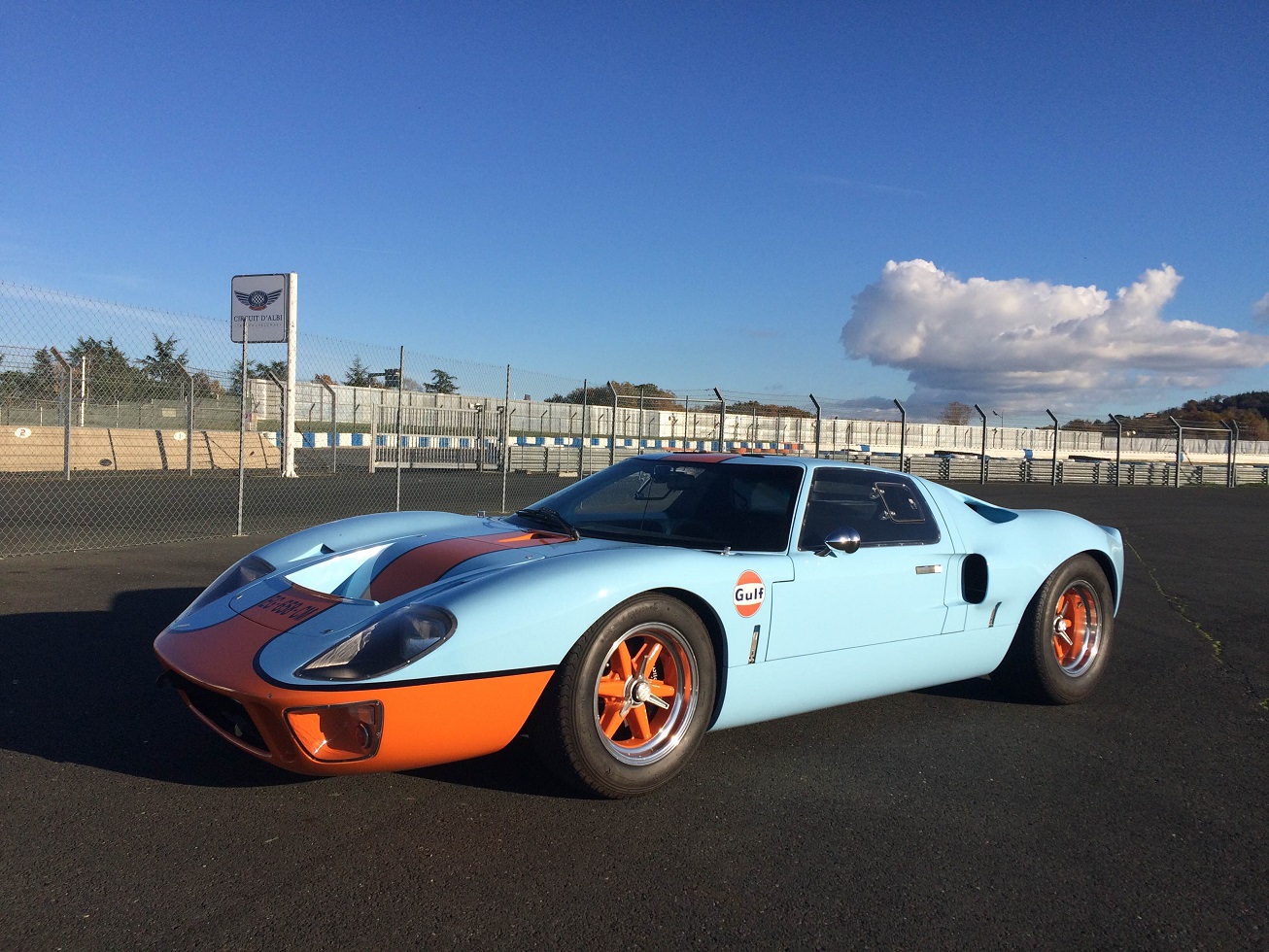 Last edited: