Is this a common problem?
The LS7 in a GT-R has a stock water pump that can be removed with the engine in place. 6 bolts (all the same size). Belt slides off tensioner and can be removed. 4 hoses removed from water pump (used clean 5 gallon bucket to be able to recycle some Dex-cool). SLC accessory pulley comes off with 2x8mm allen bolts. Pump slides out driver's side top without issue.
Here are the removed fittings. The 1/2" pressed in barb was leaking at the pressed side.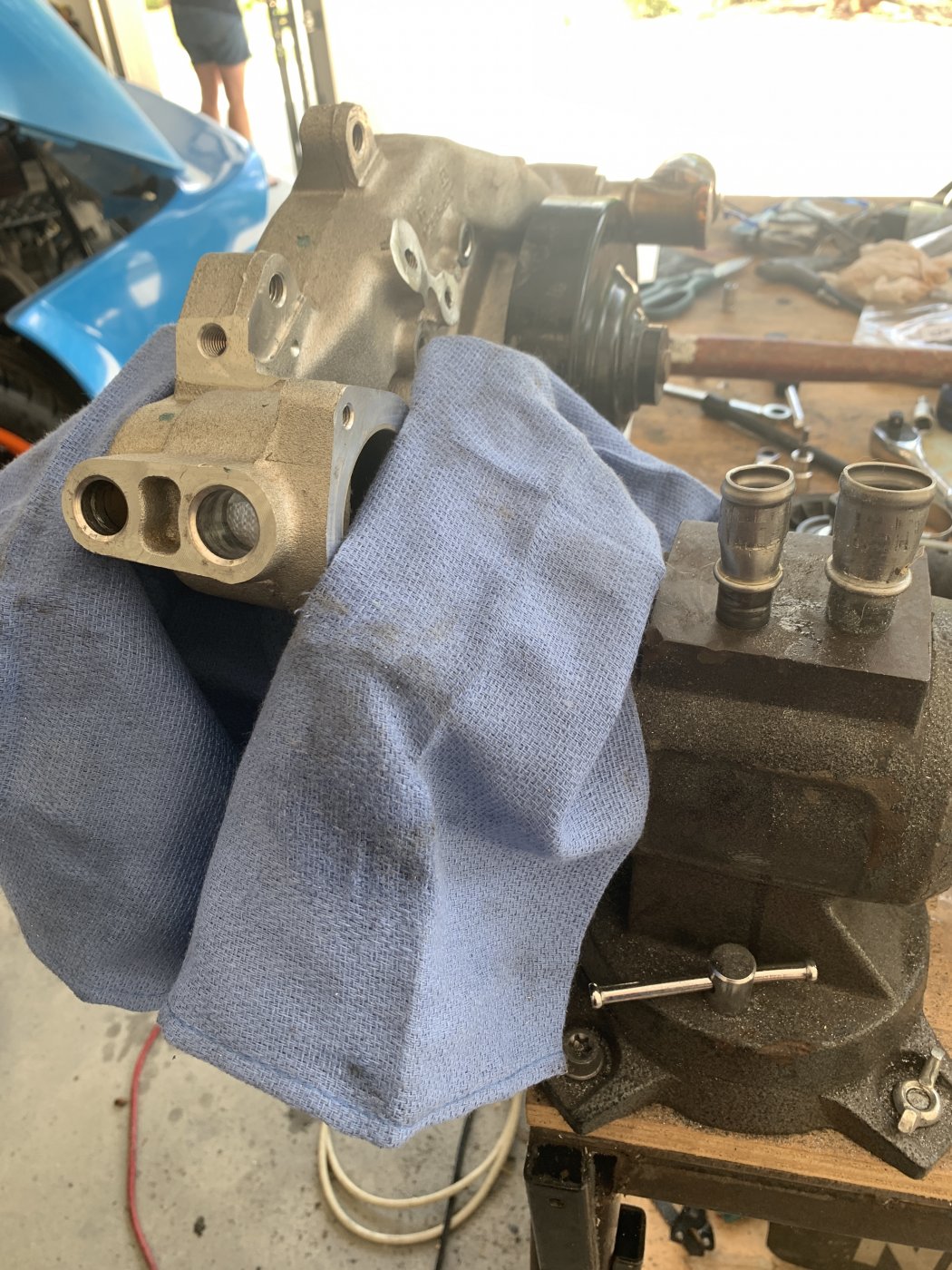 When I first installed the engine, the belt was interfering with the water pump. It took a few hours of grinding with a dremel and other tools with the pump in the car. It took 30 seconds with a flapwheel in the vice to make it right.