I'm going to cross post this here in case someone can help.
So my SLC is in the wiring stage. Having difficulty sorting the GM column and the coach controls integration. Here is the schematic for the GM column.
Here's what I know.
12V IN to #18 and 19 for the turn signal feed, this 12v is supplied from the coach system which has a built in flasher relay. Which then allows the stalk to give 12v OUT to #15 & 14 which turns on each respective turn signal. I've confirmed this works, HOWEVER, the flash seems slow and not very bright. This could be normal, not sure.
The horn is ground input which works just fine.
EDIT.....what I still need to figure out is where to run the 12v supply to the GM column for the headlights, and then from there which pin out supplies the high and low beam. The schematic labeling is confusing.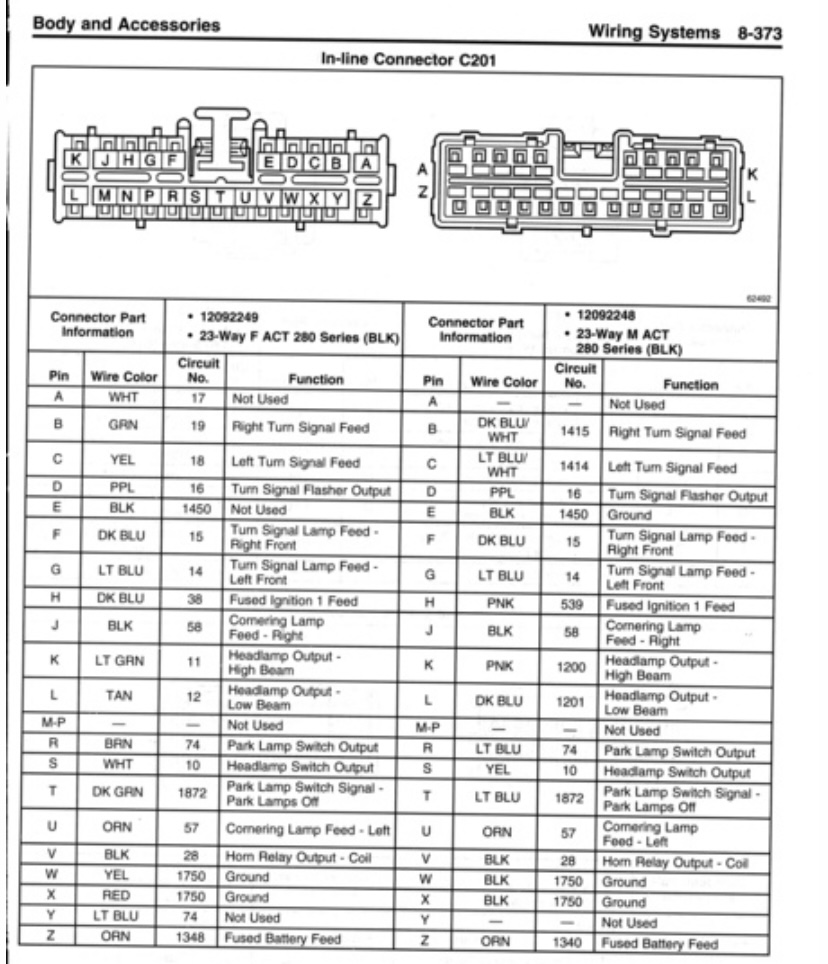 Here are the schematics for the coach system.
I have all the ignition working via a start/stop touch button.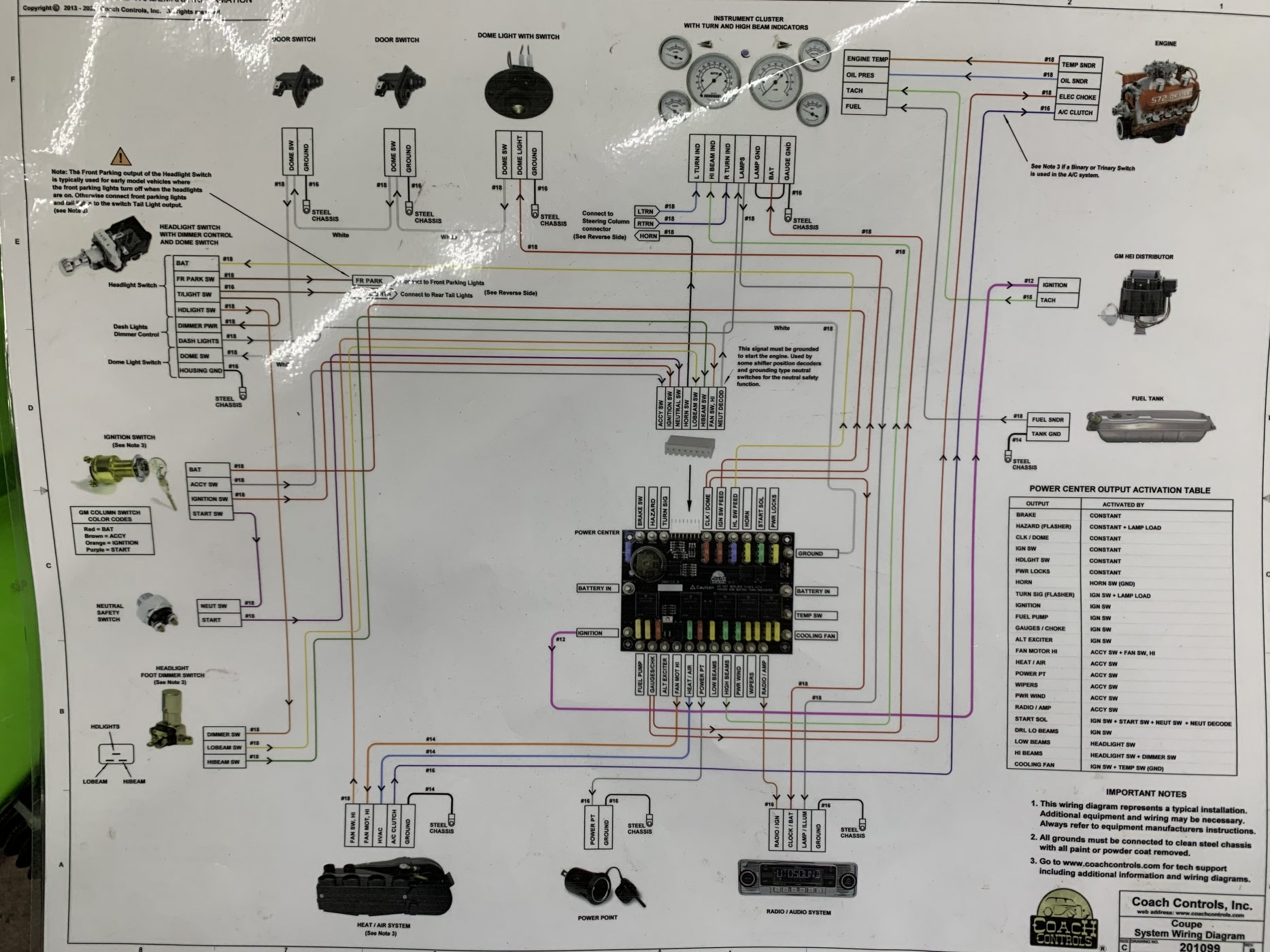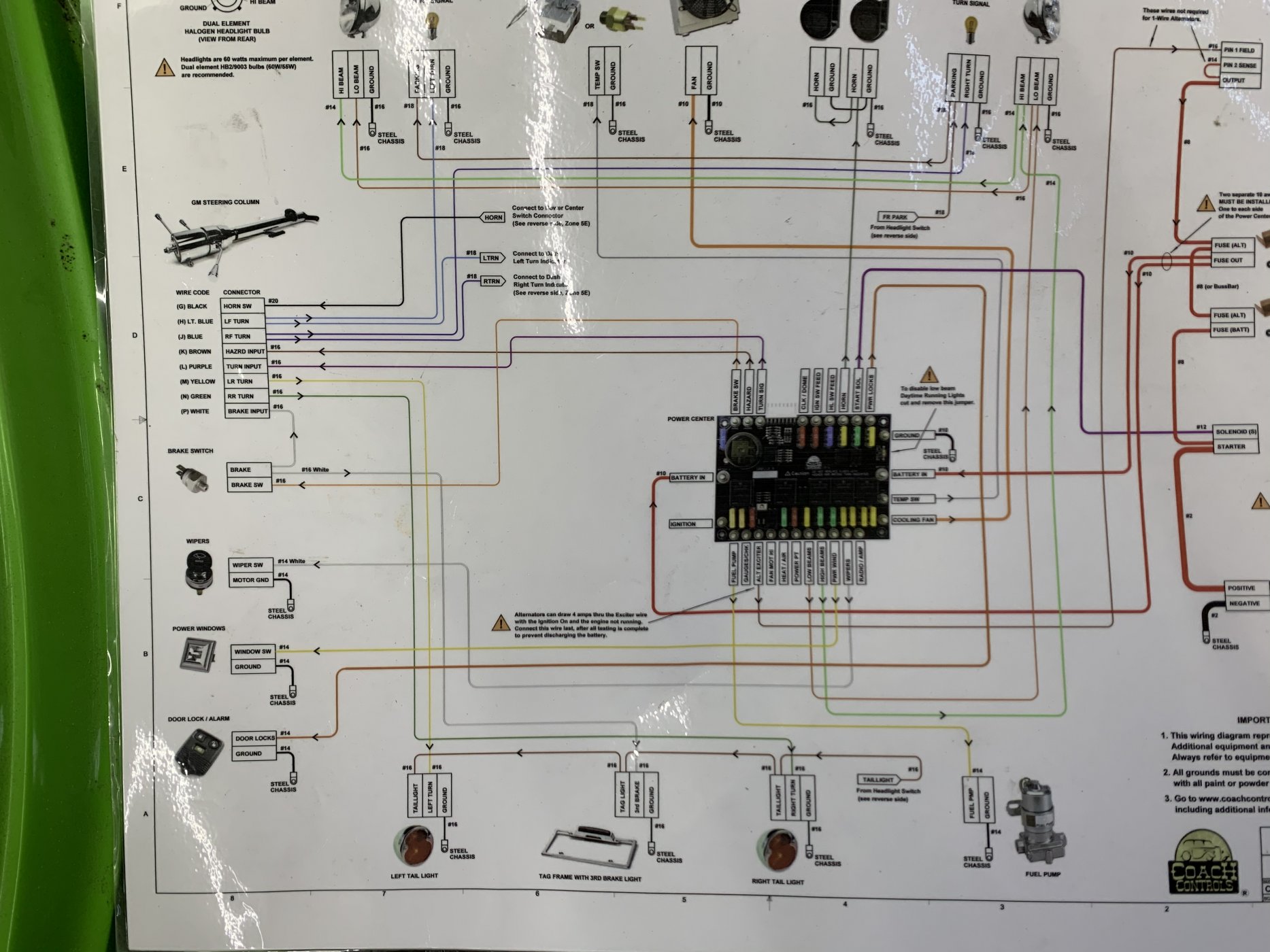 Ive added a diagram from I believe Kurtiss GTR thread.
So today I tested my Dakota tail lights. I bought the black LED version of these lights. It has one prewired section with a black, green and red wire. When I hookup the black to ground and my turn signal wire to the green I get an audible relay clicking and flashing at the light as it should be. When I instead connect it to the red wire I get the same flashing but no audible relay clicking.
So, I'm obviously assuming that black/ground, green/turn, red/brakes.
Can anyone tell me what is going on in the circuit to explain the difference in relay clicking? Higher or lower resistance?
Also, where does the running light signal come in? Is it just a lower voltage but still connected to the red wire?
Also, the Dakota lights have one other port which I'm assuming are for the reverse lamps.