Mild steel chassis tubes are normally 1010.
Niel,
I wasn't familiar with 1010 so I looked it up in one of Carrol Smith's books. While he's not infallible, I find him useful and always highly opinionated…
SAE 1010-1015
"It's strength levels are moderate and it was never intended to be used as a primary structure – lawn furniture, trailer frames and tooling only!"
SAE 1018-1020
"I use it for just about everything other than suspension links"
SAE 4130
"I believe that not heat treating 4130 fabrications is DUMB… you wind up with an expensive part with the same strength as 1020 and brittle joints"
So, you're advocating that I use material appropriate for lawn furniture and my approach is DUMB LOL.
I'm sure that 1010 is fine if you have proper triangulation/geometry and appropriate tube diameter. However, if you look at the pictures in the previous posts, you will note that for fitment reasons I was limited to 1" tube and sub-optimal geometry. While 1010's elongation % is almost twice that of 4130 or 1020 (i.e., absorbs more energy in plastic deformation) it starts to deform about twice as quickly and it will fail before either begins to deform.
IMO, 1010 is a poor choice for my nose structure due to the small OD, sub-optimal geometry and that one of the primary purposes of the structure is to allow the car to be dragged out of a gravel trap and the recovery hook is at the tip of the frame. I don't want that probable event to result in a deformed structure. Hopefully I never wish that I had a structure that absorbed more energy!
The bracket and tow hook are made from 1/4" cold rolled 1020. The tow hook is just a plywood prototype.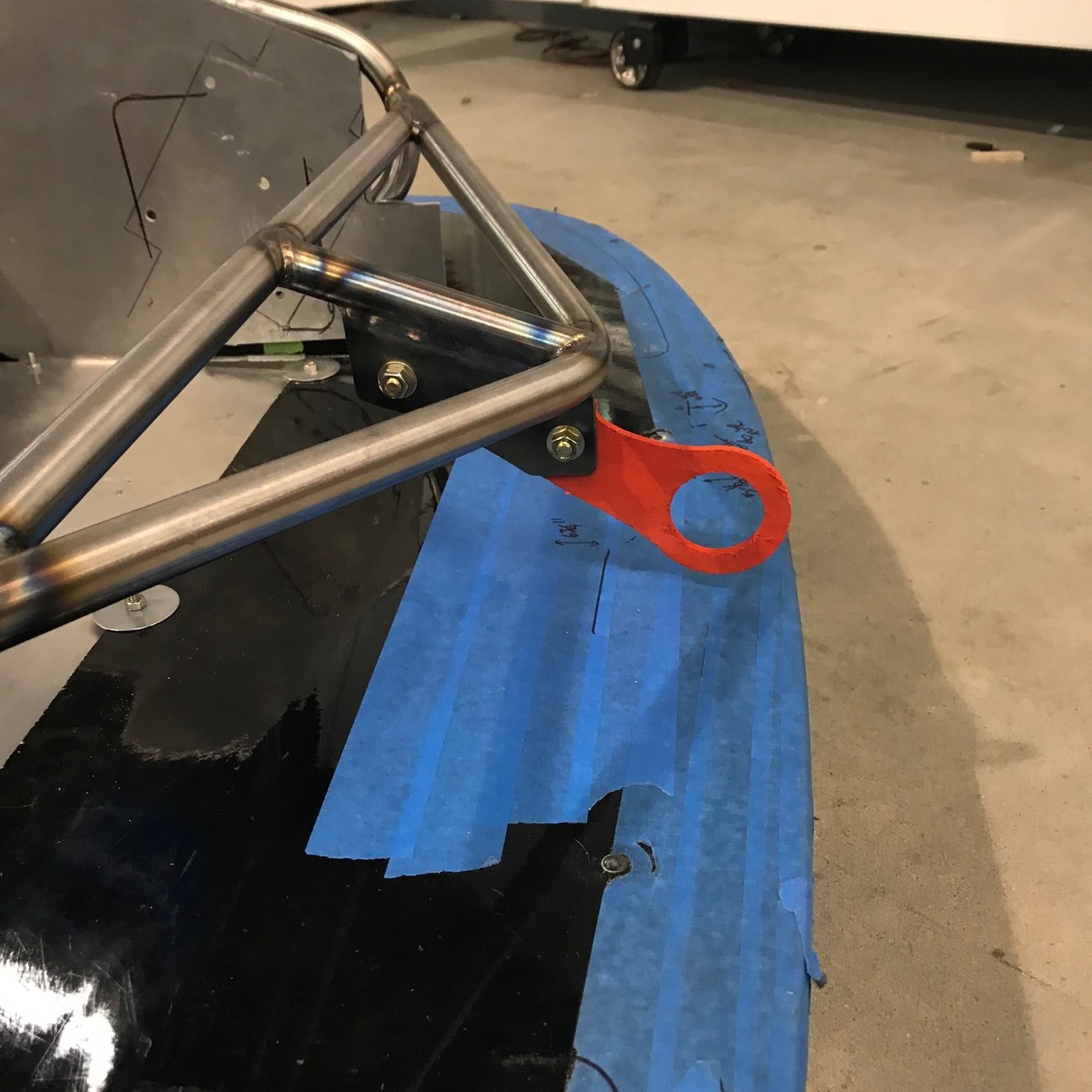 With respect to the dumb portion of not heat treating 4130 or using TIG rather than the aviation industry standard oxy-acetylene
… there are many TIG-welded 4130 chassis and it seems that few if any are baked in an oven for hours at over 1,000 degrees. For example, the tube version of
RCR's 917
is chromoly and I doubt that it's heat treated. Apparently, if a professional follows the best practices for TIG welding 4130, there won't be an issue with brittle joints. That said, to Carroll's point the 10-20% gain in strength vs. 1020 might not be worth it.
Last edited: